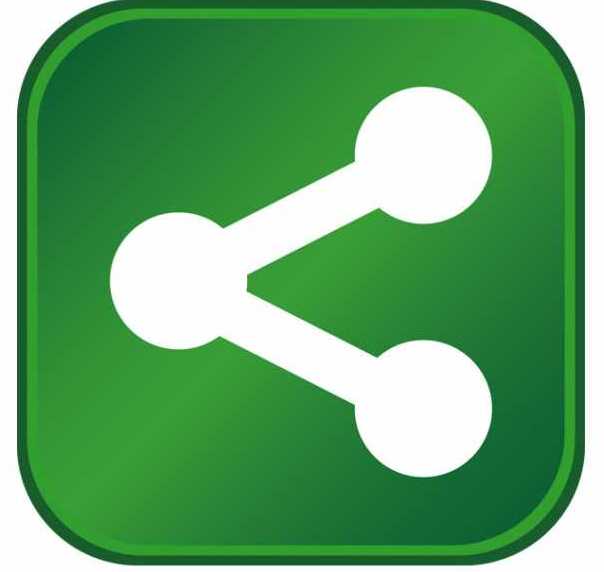 The Area Thrives, Especially for Military and Defense Contractors
It's not hard to understand why Fayetteville, North Carolina is an ideal place for businesses in the defense industry sector. This city of 210,000, located along the Cape Fear River in the heart of Cumberland County, is thriving. Home to both Fort Bragg and the Pope Air Force Base, Fayetteville even recently adopted the slogan "World's first sanctuary for soldiers."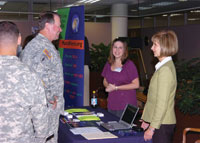 Fort Bragg has been a fundamental part of Cumberland County's identity since 1918, when the post was acquired as an artillery training site. World War II thrust Fort Bragg into national prominence, causing the area's population to grow significantly. The famous 82nd Airborne Division, "The All American Division," was assigned to Fort Bragg in 1946, upon its return from Europe.
"Just about everyone you see in the street has, or had, a family member in the military system or is touched by military through an extended family member. You're in constant contact with the men and women who put themselves in harm's way," said Phyllis Owens, senior vice president of economic development at the Fayetteville-Cumberland County Chamber of Commerce.
The area has come a long way from the saw and gristmills of 1765. Today, Fayetteville and Cumberland County is the economic growth center of southeastern North Carolina, because of a perfect storm of favorable factors which includes an ideal geographic position, a highly productive work force and strong business development resources.
Local Military Presence Will Soon Get Even Larger.
Two major Army commands, the U.S. Army Reserve Command and U. S. Army Forces Command, are relocating to Fort Bragg from Fort McPherson, Georgia by September 2011. It will soon be the largest Army post in the nation, with 100,000 troops permanently stationed there, and have the largest General Officer presence outside of the Pentagon. Because this realignment will put all procurement decision makers in Fort Bragg, the area expects to add more than 40,000 additional military, civilian and contractor jobs. Breeden Blackwell, Cumberland County Commission chairman, said that the military's economic impact in the area will increase from $5 billion to $6.5 billion in the process.
Extensive Resources Help Aid Local Defense-Sector Businesses and Employees
The area has numerous resources in place, backed by the strong Fayetteville-Cumberland County Chamber of Commerce. Leaders from 11 counties in the area also formed the BRAC Regional Task Force to plan and prepare for the impact that the growth at Fort Bragg will have on the local communities.
"We have become the model by which counties are impacted by BRAC are moving forward," said Owens.
Defense Security & Technology Accelerator
One local resource is the Defense Security & Technology Accelerator, which helps entrepreneurs and innovators with developing new business and dual-use technologies in a rapid, eight to 18-month timeline. By providing specialized expertise, technology business assistance, technical resources and a network of relationships, the program fosters collaborations between the military, new businesses, universities and technology companies to meet military needs and private business demands.
Owens added, "The Accelerator is helping entrepreneurs become defense contractors."
NC Military Business Center
Another major resource is the North Carolina Military Business Center, and its online offshoot, Matchforce.org. Begun as the program developed by the city of Fayetteville and the Fayetteville-Cumberland County Chamber of Commerce, NCMBC is now a state-wide program that offers business development and business assistance. It identifies federal contract opportunities and North Carolina businesses that can do that work; it then connects the opportunities to the companies. It also matches companies, opportunities, jobs and employees electronically through Matchforce.org.
"Since we opened in January 2005, companies with our assistance have won 588 contracts, worth $1.12 billion to $2.54 billion," said Executive Director Scott Dorney.
Military Business Park
A testament to the area's sustained growth of defense-related businesses is the Military Business Park, which broke ground last year. This 215-acre campus situated next to Fort Bragg will offer one- and two-story office buildings that will be leased to defense contractors working with the military on the development and production of everything from technology to telecom. These companies will collaborate and partner with local universities utilizing their research and development capabilities. The first phase will have 46 lots. When fully developed, the Military Business Park will employ more than 4,000 people.
Outstanding Labor Pool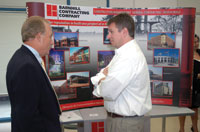 A key to Fayetteville's economic growth is its highly trained, highly specialized workforce. Fayetteville's workforce pool includes exiting military personnel who offer a number of advantages for employers. In addition to their education, specialized training and exposure to situations that make the toughest on-the-job tasks seem routine, many of these employees have deeply ingrained fundamental traits such as loyalty, discipline, accountability and managerial skills.
K3 Enterprises' President Brian L. Kent concurs. "4,000 soldiers get out a month and all are looking for jobs," he said. "They're used to traveling, have good work ethics, required to be drug-free and don't mind coming in early and staying late to get the job done. To them, it's a profession, not just a job."
Central Location Makes it Easy to Do Business
Located along Interstate 95, Cumberland County is strategically located equidistant from Boston and Miami. Raleigh, the capital of North Carolina, is a 45-minute drive from Fayetteville. And Fayetteville is just a one-hour drive from the international shipping port in Wilmington, NC and the planned international port at Southport, North Carolina, which is just south of Wilmington.
"Fayetteville is centrally located to the customers my company supports, right on I-95 between Washington and Florida." said K3 Enterprises' Kent.
Numerous Small Businesses are Flourishing
The area is already seeing the positive impact on area businesses.  One thriving example is RLM Communications, a high-tech communications company started in 2004 by a retired Special Forces soldier.
"We located here because some of our clients are here – and because we anticipated economic growth," said Louis Huddleston, vice president of strategic planning and business development at RLM Communications. "We knew there would be tremendous business opportunities."
Another is K3 Enterprises, a Defense Security & Business Accelerator success story. K3 delivers consulting, training, geospatial data management, logistic, network engineering and IT support services to commercial, government and military applications. This military contractor has grown to approximately 55 employees and will soon move into a former Sears warehouse.
"Fayetteville is one of the best places in NC to live and work. The workforce and median income are changing," said Kent, K3 Enterprises' president. He added, "It's going to be a great place to be over the next decade and I'm proud to be here."
Major Contractors are also Making the Move to the Area
Boeing recently opened a field marketing office in Fayetteville, a sign that major contractors are looking to be located close to Ft. Bragg. While Boeing already supplies Fort Bragg with Chinook helicopters, aviation equipment and communications support, the local office enables the company to better connect with the military there, according to Todd Yeatts, Boeing's government relations manager for the East Coast.
"That should be the first of many," predicted Paul Dordal, executive director of the BRAC Regional Task Force.
In addition, Booz Allen Hamilton, one of the nation's largest defense consultants, has tripled its work force in Fayetteville to more than 60 people.
For Many, Fayetteville Makes Good Business Sense
The area also features some of the lowest unemployment rates in the state, boasts of the highest increase in per-capita income in North Carolina, along with a robust housing market that's doing better than most.
"Our area is a defense-oriented economy. We have the potential of taking on the size and activity of an area like the Triangle Research Center in Raleigh Durham," remarked RLM Communication's Huddleston.
NCMBC's Dorney summed it up by saying, "If I wanted to be in North Carolina and wanted to be in the DOD market, you couldn't find a better place than Cumberland County."
About the Author