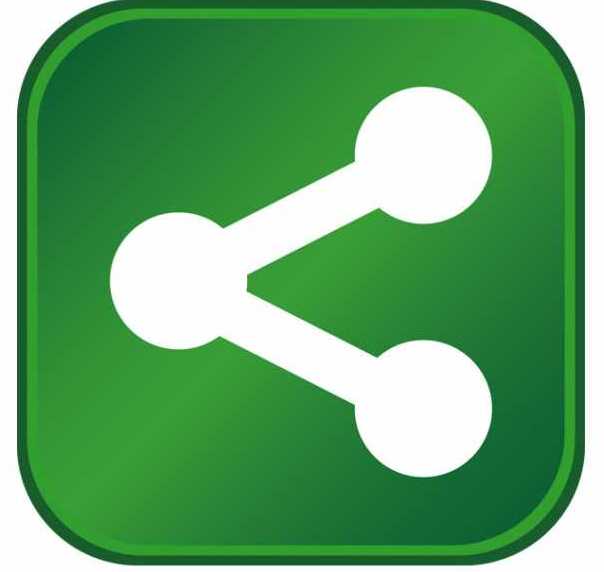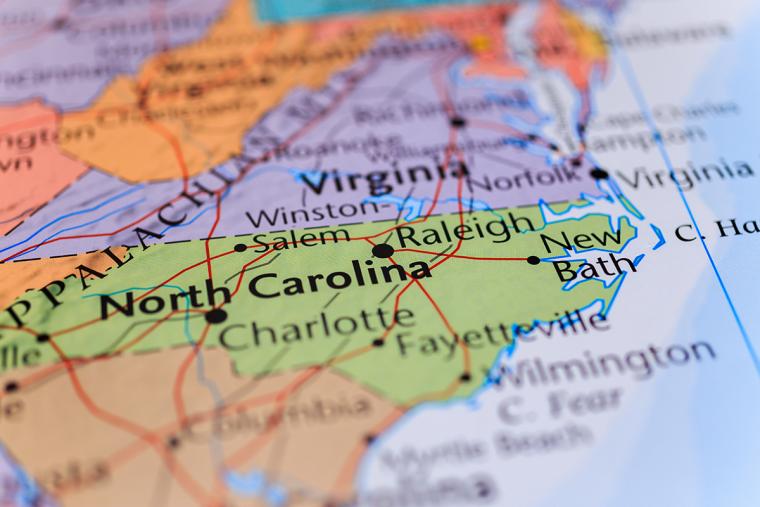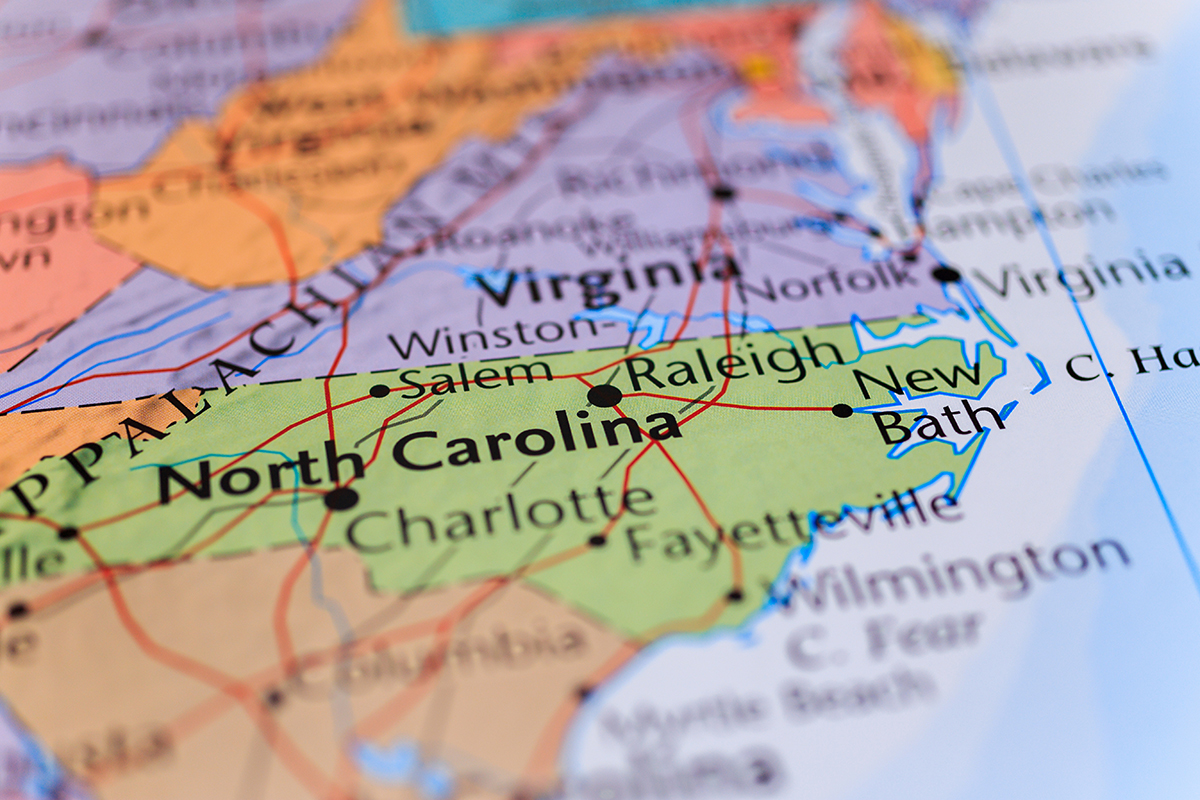 North Carolina continues to place among the top-five business climates in the country in several highly respected rankings, attracting companies drawn to everything from its affordable costs and business-friendly tax climate to its highly educated workforce and strategic central East Coast location.In fact, in 2017 the state posted one of its best years in over a decade in recruiting new jobs. Last year, North Carolina closed deals on 150 corporate relocation and expansion projects expected to create nearly 20,000 new jobs and $4.14 billion in new investment.
Year after year, publications including Forbes and Chief Executive issue rankings that attest to the state's clear appeal as one of the best places to locate or grow a business. In fact, North Carolina recently raised one spot to become No. 1 on Forbes' annual Best States for Business list. North Carolina is the only state that has always appeared among Forbes' top-five states since the magazine launched its annual ranking in 2006.
Chief Executive has ranked the state its No. 3 best for business for four straight years, based on surveying hundreds of corporate leaders across the nation.
Following are some of the reasons industries and their employees move to North Carolina and prosper.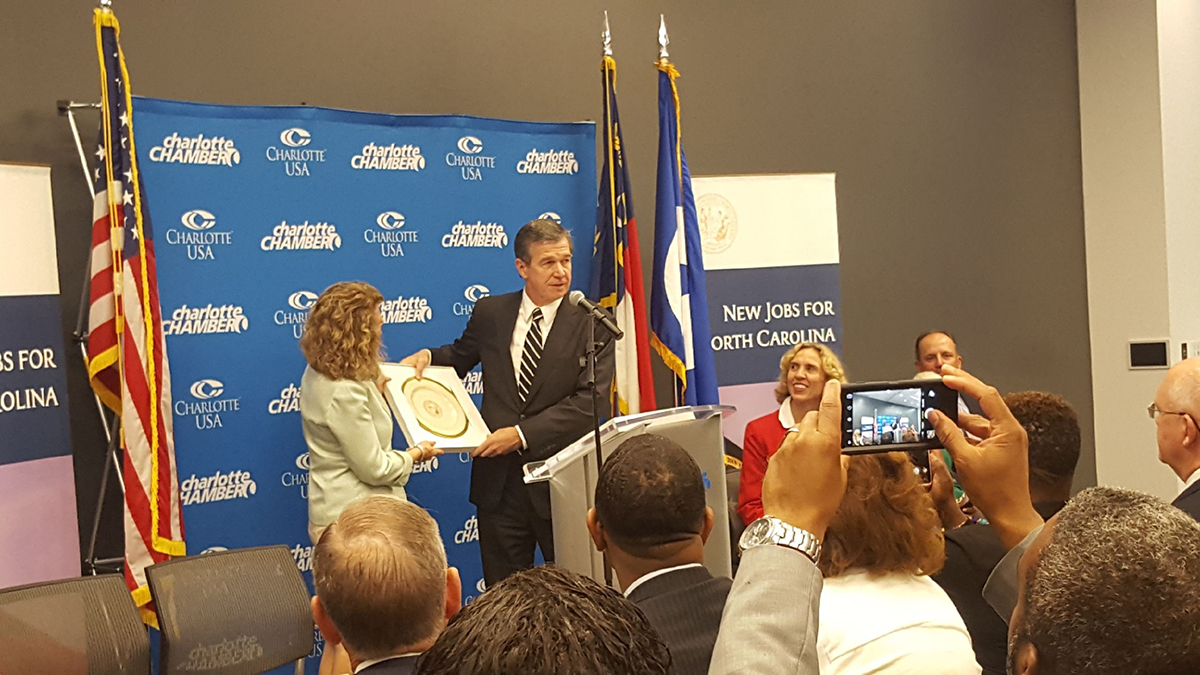 A Fast-Growing Population
North Carolina's population is at 10.2 million and growing and is now the nation's ninth-most populous. North Carolina saw a net gain of more than 86,000 people relocating to the state from July 2016 to July 2017 – the fourth-highest in-migration in the country.
Being one of the fastest-growing states in the U.S. supplies a steady pipeline of talent for business. The state's growing population has access to top-tier education and training. Students are earning degrees at 53 colleges and universities across the state – including high-profile research universities such as Duke, the University of North Carolina at Chapel Hill and North Carolina State. The state's 58-campus community college system is the nation's third-largest and for decades has provided a national model for customized workforce training. The state also boasts the fourth-largest active-duty military population in the U.S. with ready technical skills as they re-enter civilian life.
Strong Manufacturing and Professional Workforce
At more than 464,000 employees, North Carolina has the largest manufacturing workforce in the Southeast U.S. That workforce has grown five percent over the past five years and is projected to continue growing. Meanwhile, the state's professional, scientific and technical services workforce has grown 16 percent over the same period to more than 230,000 employees, one of the highest growth rates for that sector in the U.S.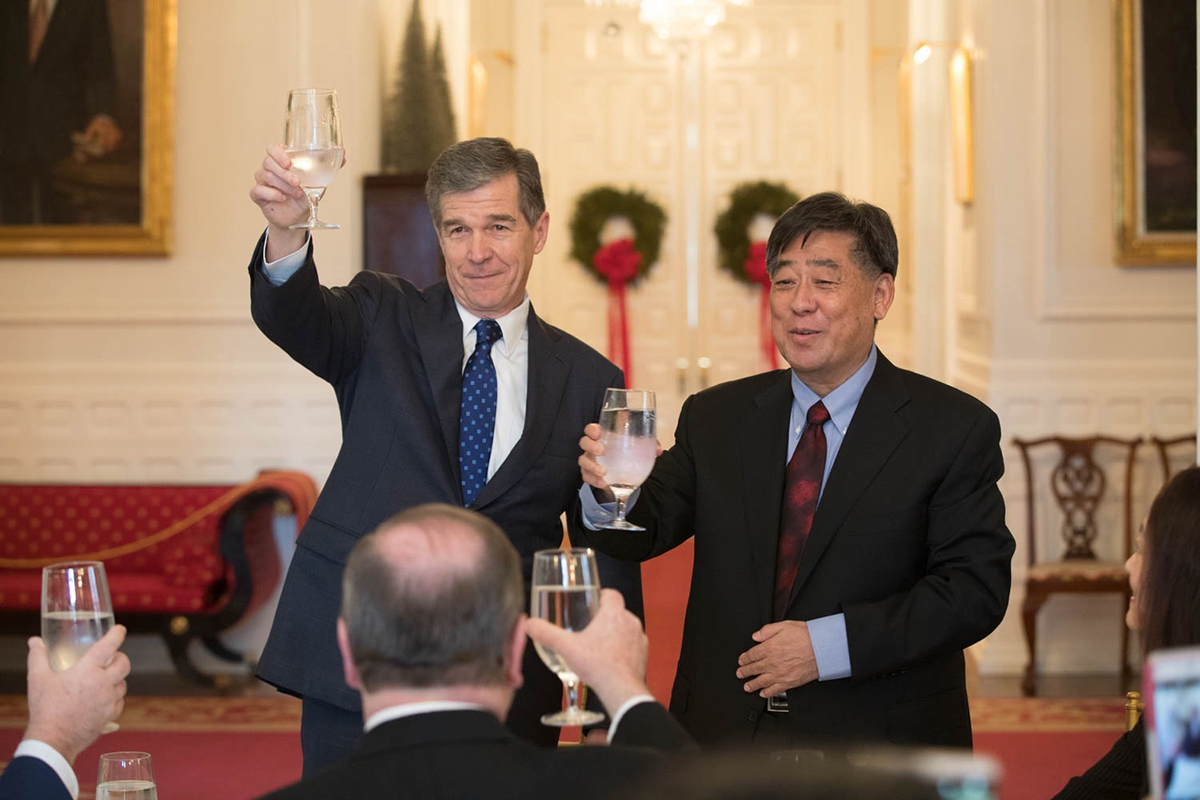 You Can Get There from Here
North Carolina's mid-Atlantic location and superb road transportation network provide access to more than 170 million customers within a day's drive. The state's two deepwater seaports and two Class 1 rail carriers (which are among the largest carriers in the nation) enable companies to reach millions more domestic and international customers. The state also has international airports including the world's seventh-busiest in Charlotte as well as Raleigh-Durham International Airport, described by an MIT study as the best-connected medium-size airport in the U.S.
A Business-Friendly Tax Climate
North Carolina's three percent corporate income tax rate is the lowest among all 44 states with the levy. In addition, in 2018 the state fully implemented single sales factor apportionment for multistate corporations. Corporate income subject to state tax is now based solely on revenue from North Carolina sales. The move encourages company expansions and new hiring because the formula no longer considers a company's property and payroll in the state.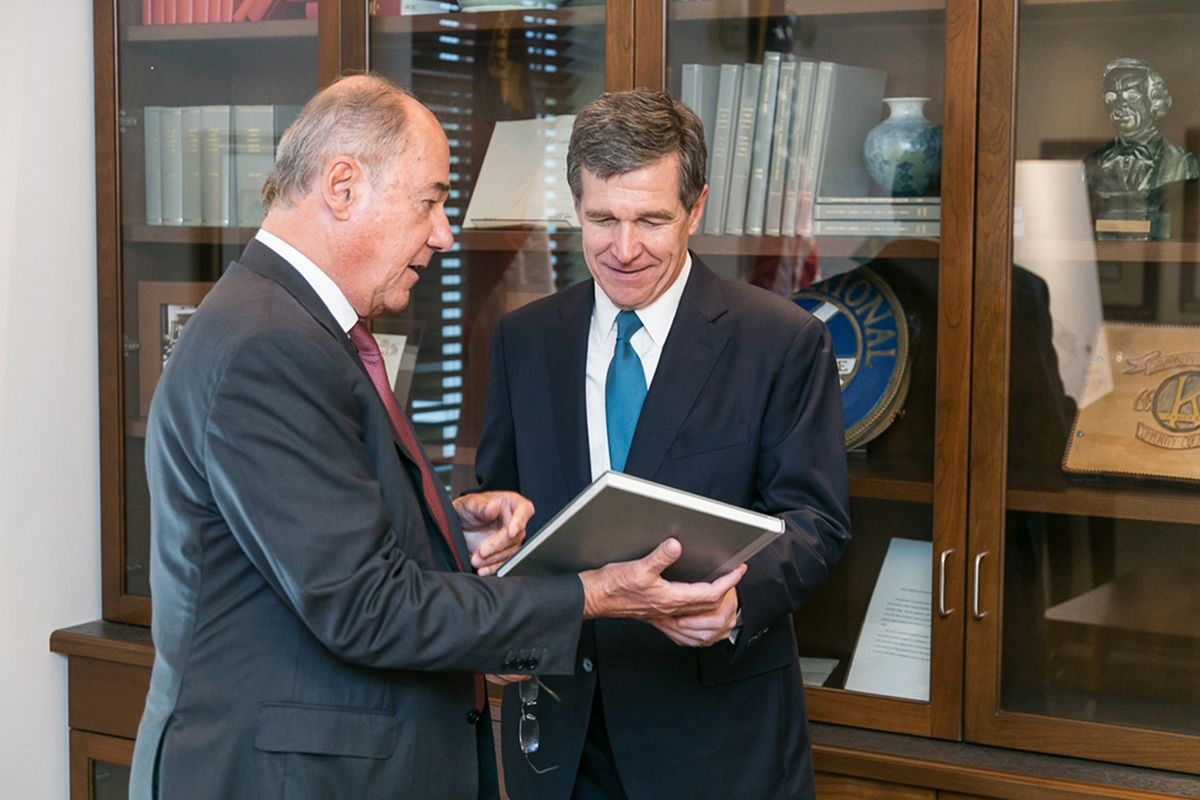 Affordable Business Operating Costs
North Carolina's cost-effective business environment is clear across several measures, including construction costs (16 percent below the national average in metropolitan areas) and industrial electricity costs (nearly seven percent below the U.S. average).
In fact, North Carolina has the second-lowest business costs – covering labor, energy and taxes – in the country, according to Forbes' latest Best States for Business list released in November 2017, and that recently helped propel the state to No. 1 in the annual ranking. Affordability and a high-quality workforce go hand-in-hand in North Carolina. In its latest ranking, Forbes said North Carolina provides a young and educated workforce, many of whom are trained at the state's strong universities or through resources such as Research Triangle Park – the largest research park in North America.
In addition, an Anderson Economic Group study released in June 2018, said North Carolina has the third-lowest business tax burden in the U.S. Producing its most comprehensive ranking of business-tax burdens ever, the economic research and consulting company considered 11 taxes businesses pay.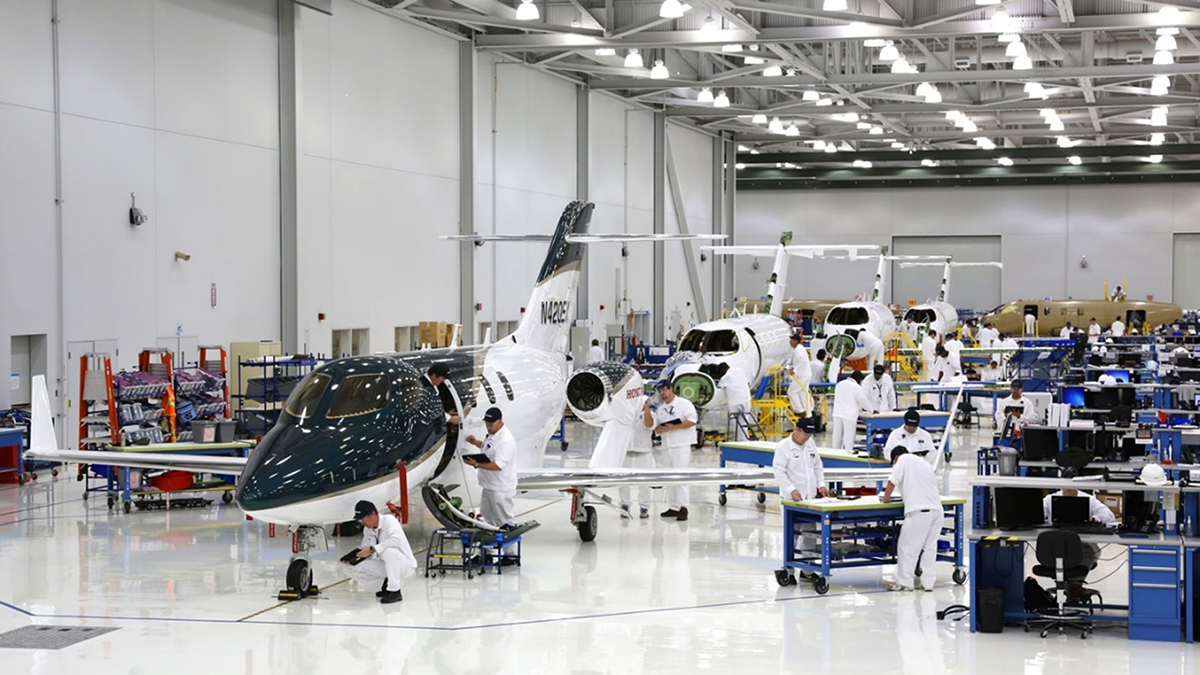 In Good Company
North Carolina is well-known for diverse, strong and emerging industry clusters. Just a few of them include:
• Aerospace and Defense: Jobs in North Carolina's aerospace cluster have increased 39 percent since 2012, the second-fastest growth rate in the U.S. Innovative aerospace companies with major operations in the state include GE Aviation, Honda Aircraft Company, Spirit AeroSystems and ATI Specialty Materials. In August 2017, global accounting firm PwC ranked North Carolina as the fourth-most attractive state in the U.S. for aerospace manufacturing. In June 2018, aerospace industry analyst Teal Group released a study ranking North Carolina as the third-most competitive for the manufacture of aerospace equipment.
• Information Technology: Employment in North Carolina's information technology cluster has grown 13 percent over the past five years. The state is home to nearly 45,000 IT workers – and growing. Recent high-profile project announcements that will create thousands of new IT jobs include India-based Infosys' plan to open a 2,000-job technology and innovation hub in Raleigh.
• Automotive Manufacturing: North Carolina is home to 276 automotive manufacturing establishments, and employment in state's automotive manufacturing sector has grown 31 percent since 2010. Thirty-three of the top 100 automotive global OEM automotive parts suppliers in North America operate in North Carolina.
• Business and Financial Services: Top financial companies such as Bank of America, Fidelity and Credit Suisse, which is currently adding 1,200 jobs at Research Triangle Park, have headquarters or major operations in the state. Charlotte is the third-largest financial center in the United States and has recently attracted planned expansions by Allstate Insurance (2,250 jobs) and global insurance company AXA (550 jobs). Overall, the state's business and financial services sector employs more than 337,000 people. Jobs in this sector have grown 15 percent in North Carolina over the past five years, one of the highest growth rates in the nation.
• Life Sciences: North Carolina is among the world's most mature life sciences clusters. More than 700 bioscience companies employing over 65,000 people operate in the state. An additional 2,300 companies support life sciences firms. The state's diverse life sciences landscape includes contract research organizations, medical device manufacturers, agricultural biotech companies and health informatics firms. The state has the third-largest pharmaceutical industry in the U.S. by total employment. T&ID
---
Incentives-at-a-Glance
Key incentive programs that complement North Carolina's highly affordable tax and business climate include:
• The Job Development Investment Grant (JDIG), which provides performance-based cash grants to qualified businesses locating or expanding in North Carolina. The amount, disbursed as annual reimbursements, reflects a percentage of the personal income tax withholdings associated with new jobs created. JDIG funds can be used for any purpose.
• The One North Carolina Fund, which enables the governor to respond quickly to competitive projects creating jobs. The grants require a local match and can be used for equipment in new or existing buildings, structural renovations and utility lines.
• Community Development Block Grant and Rural Division building reuse programs that award grants to renovate vacant industrial and commercial buildings.
• Programs to support public infrastructure and transportation, such as the Community Development Block Grant, Utility Account, Rural Division Economic Infrastructure Program, state Department of Transportation (DOT) Rail Industrial Access Program, state Department of Commerce's economic development program with the DOT and North Carolina Railroad Company's "NCRR Invests" program.
• Other incentives such as the North Carolina Community College System's customized workforce training program, Golden LEAF Foundation grants, the North Carolina Biotechnology Center economic development award and foreign trade zones.
About the Author