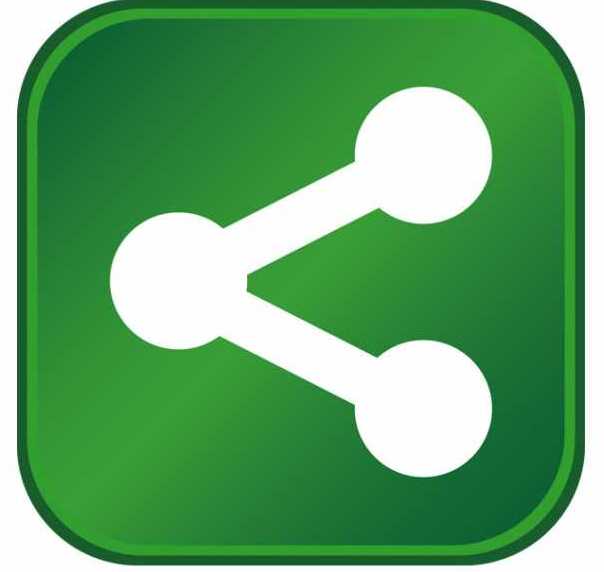 "We dream big, we create, we innovate. We're the state of big ideas." -- Ohio Governor John R. Kasich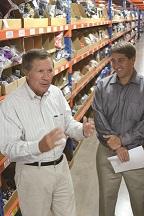 Ohio is at the heart of a regional renaissance where work ethic, common sense and a commitment to excellence are spurring economic growth not only in the Buckeye State, but across the Midwest.
Helping to fuel this renaissance are the perpetual strengths and natural assets of Ohio, including easy access to customers and supply chain, a productive and talented workforce of nearly six million Ohioans, abundant natural resources and a diverse economy. All of these assets and more have company executives looking at Ohio as they consider growth opportunities. And, according to Chief Executive magazine, more than 730 CEOs from across the country credited Ohio with the most improved business climate in 2013.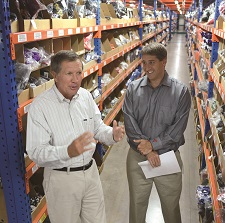 Breaking Down the Barriers to Business Growth
Ohio is led by a business-minded governor who is committed to making the state a place where companies can grow and succeed. Since 2011, under Governor John R. Kasich's leadership and in partnership with the Ohio General Assembly, Ohio has closed an $8 billion budget shortfall and restored the rainy day savings account from 89 cents to nearly $1.5 billion – all without raising taxes. In fact, Ohio has cut taxes by $3 billion, including a 50 percent tax cut for small businesses on the first $250,000 of net earnings. As a result of this hard work, Ohio's credit outlook has improved, unemployment is down and wages have grown twice as fast as the national average. Reforms to streamline the regulatory process are also significant, making compliance more efficient and providing companies with predictability. Because of all these steps, Ohio is now one of the most pro-growth states in the country. Improving the business climate, however, is only part of the Ohio equation. 
Pioneers of a New Economic Development Model
It is essential that companies seeking to grow and create jobs have access to the right tools. JobsOhio is a private, non-profit corporation established to grow Ohio businesses and attract new companies to the state. Its team of economic development professionals and industry experts works to identify the right partners, sites, and financial resources that companies need to achieve their strategic goals.
"JobsOhio is providing a different, more nimble approach to business development in the state. It starts with us being client-centric by putting companies and businesses at the center of everything we do," said John Minor, president and chief investment officer for JobsOhio.
The success of JobsOhio is tied to its partnership with the JobsOhio Network – statewide economic development organizations with deep ties to their local business communities.
Since opening its doors in July of 2011, JobsOhio and its partners have helped more than 530 companies to grow in Ohio, resulting in commitments of 40,712 new jobs; 138,729 retained jobs; and $8.6 billion in new capital investment.*
Utica Shale Driving Expansion
The exploration and production of natural gas, oil and natural gas liquids within Ohio's Utica shale is having an exponential affect on business growth throughout the state. Energy companies primarily focused on shale development have committed to capital investments totaling more than $2 billion and creating more than 2,000 jobs in Ohio. Exterran, Chesapeake Energy, MarkWest Energy, among others, have all made investments in Ohio.
Access to this abundant natural gas supply is also leading to the expansion of midstream companies in the polymer and chemical industry, which accounted for a significant portion of this sector's 582 new job commitments and $110 million in capital investment during 2012.
Experts believe the Utica shale formation has the potential to produce enough natural gas to meet the country's energy needs for years to come, and Ohio will continue to look for opportunities that maximize development of this significant resource.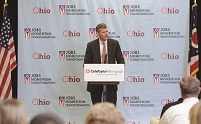 Located at the Crossroads of Commerce
Ohio's central geographic location has made it a strategic business hub, providing unbeatable access to markets, partners and customers. It is within 600 miles of more than half of the U.S. and Canadian populations and more than 60 percent of manufacturing. Its comprehensive logistics infrastructure is supported by the nation's fourth-largest interstate highway system, more than 5,000 miles of rail complemented by 13 intermodals, and multiple commercial water ports and terminals – assets that allow Ohio companies to cost-effectively ship and receive goods, supplies and resources.
Cultivating a Skilled Workforce
"Ohio's economy is coming back, companies are growing again and our workforce is getting stronger." – Governor John R. Kasich
To ensure that Ohio businesses have access to the workforce they need, Ohio has focused on replacing a fragmented and duplicative workforce training system with one that is aligning training programs with the hiring needs of job creators.
Supporting those efforts is the incumbent workforce training voucher program in which $80 million has been committed over three years to help Ohio employers upgrade the skills of their existing workforce. More than 450 companies participated in the first round of funding, which is projected to train 26,000 Ohioans.
"We need to keep pushing ahead to ensure that our job creators have the resources they need to be competitive in a global economy, and that starts with skilled employees. These vouchers help get Ohio workers the training they need to their companies and our entire state economy can continue to grow," Kasich said.
Committed to Economic Development for Ohio
JobsOhio and the ODSA are helping businesses grow jobs in Ohio. Together, they are committed to providing job creators and clients with exceptional customer service. This unique partnership allows Ohio to effectively work alongside businesses to help them grow and thrive in the state.
"Innovation, courage and good old fashioned hard work. That's the Ohio story," said Kasich.
*Metrics subject to change based on potential project modifications.
About the Author