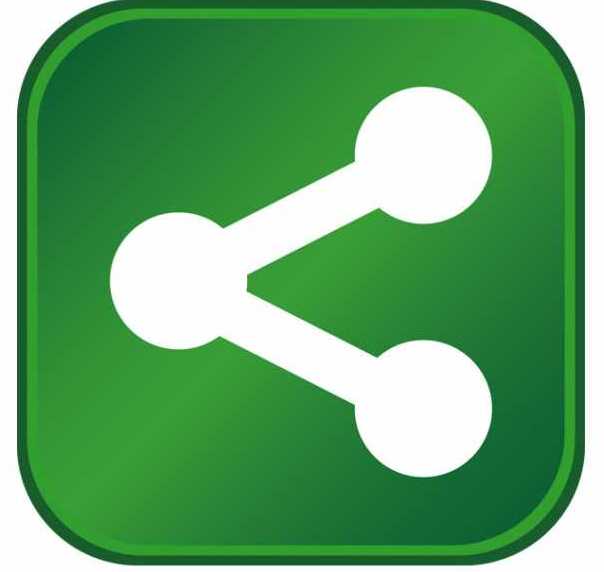 Through strategic investments, strong stewardship and an impressive economic development toolkit, Ohio is leveraging its historic assets – a legacy of achievement, rock-solid work ethic and commitment to innovation – to retain, nurture and grow the industries of today and tomorrow.
 
Ohio's central location, world-class infrastructure, 195 institutions of higher education, large labor pool and reputation for hard work, are among Ohio's proudest assets and the reason so many successful companies from around the world continue to choose Ohio as the best location for their operations.
 
This was a point Ohio's Governor Ted Strickland, in his February State of the State report, succinctly highlighted in listing several of Ohio's many 2007 successes:
 
Continental Airlines is investing $49 million to expand its hub at Cleveland's Hopkins International Airport

General Motors is investing $332 million in its Toledo Powertrain facility…and $69 million in its DMAX diesel engine manufacturing plant in Moraine

Goodyear [Tire & Rubber Company] is constructing its new headquarters in the $890 million Akron Riverwalk project. Bob Keegan, Goodyear's chairman, CEO, and president said of its new headquarters, "These state-of-the-art facilities will reflect the new Goodyear – a place of bold leadership and innovation – and they will inspire future generations of Goodyear associates."

 
With an outstanding manufacturing tradition and reputation for excellence in automotive manufacturing, Ohio leaders stress that the Buckeye State is simply the best place in the nation to build a car. Ohio is the top state for the automotive supply sector with 397 tier-one suppliers and second in the nation for motor vehicle production; it remains a leader in automotive research and development.
 
Ohio has long been a seedbed of innovation. The birthplace of flight, a wealth of world-class aero-propulsion and power companies today call Ohio home. The State ranks 5th among the 50 states based on the dollar value of aerospace products and parts produced, and Ohio boasts the second-highest value-added aerospace workforce in the U.S. More than 450 aerospace suppliers and manufacturers including GE Aviation, Eaton, Goodrich, Parker-Hannifin, Timken, Lockheed-Martin, Boeing and Rolls Royce operate in Ohio. With headquarters in Columbus, Skybus took flight in May 2007 and is expected to have an annual economic impact of at least $1 billion.
 
Ohio proudly hosts world-class federal laboratories engaged in cutting-edge research and development. Over the next few years, the NASA Glenn Research Center in Cleveland will receive more than $1 billion in space exploration work. The Air Force Research Laboratory at Wright Patterson Air Force Basejust outside of Dayton is a national leader and is working with partners such as NASA, Battelle, Velocys, The Ohio State University and the University of Dayton, to develop practical and clean alternatives for jet fuel technologies. Dr. Mike Benzakein, chairman of aerospace engineering at The Ohio State University and co-director of the Ohio Center for Aerospace Propulsion and Power remarked that, in Ohio, "we have a unique alliance of industry, academia and government that permits us to focus the university research on the needs of government and industry and develop the right technologies for the products of the future."
 
Ohio's world-class universities also are serving as laboratories for creative development in the area of advanced energy. The State's research institutions are conducting more than 125 fuel cell projects, totaling $50 million in research. Ohio is 1st in the nation in the fuel cell industry due to the State's $103 million Fuel Cell Initiative. Since 2002, Ohio's Third Frontier Program has invested $60 million specifically to advance fuel cell technology.
 
Implemented in 2002, Ohio's $1.6 billion Third Frontier Project is enhancing the State's high-tech research capabilities, inventing new technologies, developing state-of-the-art products, and creating new companies and new jobs including in the growing fuel cells industry. Rolls Royce Fuel Cell Systems, GrafTech, Hydrogen, Ultracell, Pacific Fuel Cell and Plug Power have all either moved their operations to Ohio or located an operation in Ohio from out of state. There are currently more than 800 companies listed on the Ohio Fuel Cell Supply Chain Database, an excellent resource for fuel cell developers, system integrators and prospective component manufacturers.
 
In Ohio, companies can take advantage of a wide array of business development incentives. These include low-interest financing programs for new capital investments in Ohio, corporate income and property tax exemptions, and assistance with infrastructure for new facility locations.
 
When it comes to workforce development, Ohio offers the tools industry leaders need to invest and grow. Ohio's network of 40 adult career-technical education centers and seven Edison Technology Centers provide a wide range of programs designed to meet the State's changing workplace training needs. Governor Strickland recently asserted: "We have a higher education infrastructure that rivals any state in the nation."
 
Additionally, The Ohio Investment in Training Program supports incentive funding and up to 50 percent of training program costs, and The Ohio Workforce Guarantee Program provides up to $750,000 for any Ohio firm creating more than20 jobs in a year.
 
Ohio's sophisticated transportation network is another source of pride. Ohio is 4th in the nation in the number of airports and 6th for interstate highways.  More freight traffic travels through water ports on Lake Erie and the Ohio River than through the Panama Canal and there are 34 freight railroads operating on more than 5,000 miles of track. In Ohio, businesses are within 600 miles of 60 percent of the U.S. and Canadian population and within a one-day drive of 70 percent of North America's manufacturing capacity.
 
Multimodal facilities, including Rickenbacker Logistics Complex, further attest to Ohio's reputation as a world-class international logistics hub. Easy access to profitable markets is just one reason there are more than 1,000 internationally-owned establishments in Ohio, including Honda, Bridgestone Firestone, Siemens, Nestle and Robert Bosch.
 
Ohio is 5th in the U.S. in the number of Fortune 500 headquarters (with 28)

5th in the U.S. in the number of Fortune 1,000 headquarters (with 60)

Ohio exports $37 billion in products to more than 200 countries

Ohio now has the lowest capital investment tax rate in the Midwest

For the second year in a row, Ohio won the coveted Governor's Cup by Site Selection magazine.

 
"Last year the Ohio Department of Development announced and committed to fund 1,771 community and economic development investments, totaling more than $900 million," reported Lieutenant Governor Lee Fisher, who also serves as director of the Ohio Department of Development. "These investments leveraged more than $7.8 billion in other resources to benefit Ohio businesses, communities and citizens. Of this, 266 investments deal directly with economic development projects creating and/or retaining more than 59,000 jobs."
 
Ohio's strategic location, attractive business policies, and favorable business development incentives minimize investment risk and maximize competitiveness within the global economy. And Ohio supports both professional and personal activity with an ideal balance of corporate climate and lifestyle opportunities. Ohio's outstanding schools, network of state parks, sports and cultural offerings, and affordable housing provide the peace of mind businesses will treasure. With everything businesses need to thrive and grow, and employees desire to fulfill their personal aspirations, Ohio is the State of Perfect Balance.
About the Author