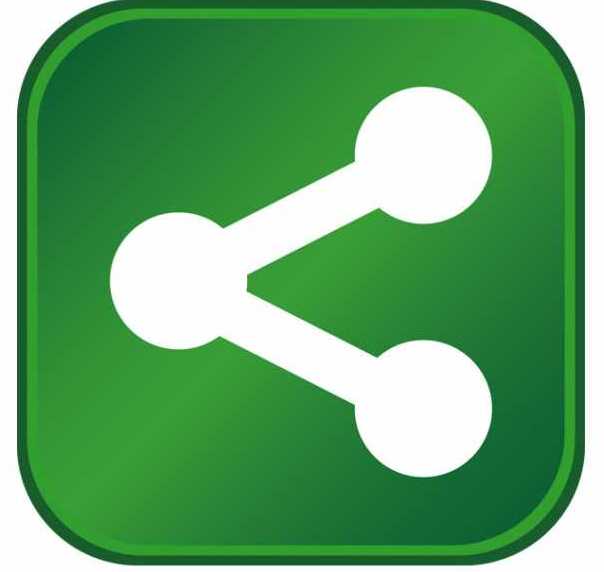 In today's economy, location has become increasingly important to success and failure – in business and in life. Companies seek the perfect location – one that offers short- and long-term business success and a rewarding personal life.
Ohio is well positioned to create long-term growth for companies in a variety of industries, even in the midst of the economic crisis. Ohio has six international airports, 25 ports, and more than 6,000 miles of railroads and highways to ship products across the nation or to partners overseas. They have a wealth of talented people who are world-renowned for their passion and hard work, and programs to help keep them knowledgeable and competitive.
Ohio has a wide array of business development incentives, including low-interest financing programs for new capital investments, corporate income and property tax exemptions, and assistance with infrastructure for new facility locations. Through OhioSites.com, prospective companies can access a comprehensive network of economic development organizations that are available to assist with nearly every aspect of new business opportunities in Ohio.
Ohio has won the Governor's Cup three years in a row, an award given the state that leads the nation in new business construction and expansion projects. To earn this award, chief executive officers must be convinced that Ohio – more than any competing location – delivers the resources for global business success and the highly productive, skilled and loyal workforce needed for sustained performance. And for three consecutive years, Ohio has been recognized as the best place in America for companies to successfully compete in an ever-changing global economy.
Their strengths in the motor vehicle, aerospace and alternative fuels industries add to Ohio's already powerful assets. Even in these unprecedented times, these industries are flourishing in Ohio.
Motor Vehicles
Ohio
's strong manufacturing tradition and extensive supply chain make this state a national hub for the motor vehicle industry.
Ohio
companies enjoy a location in close proximity to domestic markets and distribution partners – a key factor in their overall success. Nearly 400 Tier One suppliers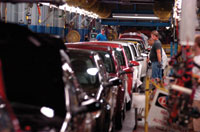 operate in
Ohio
, representing all facets of motor vehicle production, including plastics, metals, instrument control and lighting. In fact, 84 percent of North American light vehicle production takes place in
Ohio
or within 600 miles.
To support continued growth in the industry, the state is investing in programs that facilitate technological advancement. Ohio Third Frontier has supported more than $58 million in research and development for advanced motor vehicle sectors, investments that are helping make low-cost, efficient products, and keeping their motor vehicle partners ahead of the competition.
Likewise, their seven Edison Technology Centers are providing a variety of product and process innovation and commercialization services to support their motor vehicle partners. And, their Advanced Energy Fund is helping strengthen Ohio's manufacturing climate, and providing assistance to companies that are reinventing themselves.
Aerospace
The world's aerospace industry was conceived 105 years ago when Wilbur and Orville Wright, from
Dayton, Ohio
conquered the challenges of controlled, powered flight. Today,
Ohio
is continuing to build upon that heritage, working creatively to provide unparalleled leadership and discovery in aerospace and aviation.
Ohio is one of the only places in the world where federal, private and non-profit entities span the civil and military aerospace product development spectrum. Ohio has rich capabilities in research, development, raw materials, advanced materials, materials processing, all tiers of finished goods and component manufacturing, and complementary services in logistics and support. Pioneer companies such as GE Aviation and Parker Hannifin Corporation chose Ohio for their worldwide headquarters, taking advantage of this incredibly diverse supply chain and research capabilities.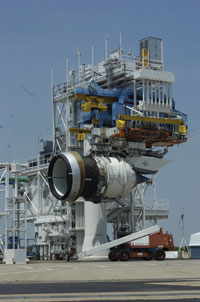 Businesses can partner with the more than 600 companies in Ohio that have ties to the aerospace industry, including Hartzell Propeller, the world's leading manufacturer of propeller systems, and NetJets, a worldwide leader in private aviation.
Their diverse business environment is supported by premier research facilities and an innovative university system. More than 130 institutions of higher education offer programs focused on engineering and aerospace, including five aerospace engineering graduate programs that are ranked as the best in the nation. Ohio is the only state with two major federal aerospace research laboratories: the Air Force Research Laboratory at Wright Patterson Air Force Base and the NASA Glenn Research Center.
These leading research organizations are discovering new technologies in propulsion, power, materials, instruments and controls, human effectiveness and biosciences. To keep the innovation wheel turning, Ohio Third Frontier is expanding their technological strengths and promoting commercialization. Designed to build world-class research programs, nurture early stage companies, and foster technology development that make existing industries more productive, Ohio Third Frontier creates opportunity through innovation.
Innovation has been a foundation of Ohio's economy throughout their great history. By working collaboratively to build upon the state's strengths, they are growing their aerospace economy and providing unparalleled leadership in aerospace innovation.
Alternative Fuels
Ohio
has made major strides over the past two years to forward their vision for advanced energy. They are continuing to research and develop second generation ethanol technologies and create new biofuel products, and are committed to advancing the fuel cell industry.
Their energy policy ensures stable energy prices, modernizes Ohio's energy infrastructure and attracts the jobs of the future to Ohio. Their advanced energy portfolio standard makes Ohio more attractive to business and creates new opportunities for thousands of Ohioans. The renewable portfolio standard requires that 25 percent of Ohio's energy come from advanced or renewable sources of energy by 2025.
Part of the state's strategic investments includes $73.6 million in fuel cell projects since 2003, through programs such as the Ohio Fuel Cell Initiative. This initiative, like many others, is designed to spur job creation in Ohio, positioning the state to become a national leader in the manufacturing of fuel cell systems, components and balance-of-plant equipment.
Stimulating growth in this fast-paced industry will require a collaborative effort between the public and private sectors. Ohio's Third Frontier Fuel Cell Program is supporting collaborations among the state's higher education institutions, non-profit research organizations and companies – funding projects that focus on addressing the technical and cost barriers to commercialization, making this program uniquely different from other states. Likewise, the Ohio Fuel Cell Coalition is a group of industry, academic and government leaders working together to strengthen Ohio's fuel cell industry and accelerate global leadership in fuel cell technology and applications.
Ohio has gained national recognition as a leader in fuel cell technology development over the years, attracting new businesses to the state. Rolls-Royce Fuel Cell Systems and GrafTech International both moved their fuel cell headquarters to Ohio; UltraCell Corporation opened the world's first high-volume fuel cell production plant in Dayton. These businesses will add to the diversity and talent of Ohio's existing fuel cell sector.
These factors and more make Ohio the state of perfect balance, where you can achieve personal fulfillment and realize your aspirations. By advancing and supporting the automotive, aerospace and alternative fuel industries, they are creating jobs, increasing revenues and expanding business opportunities. Ohio continues to be the best place in America for companies to grow and compete in a global economy, and the state is committed to ensuring that the people and companies within Ohio continue to find success in every area of life.
About the Author