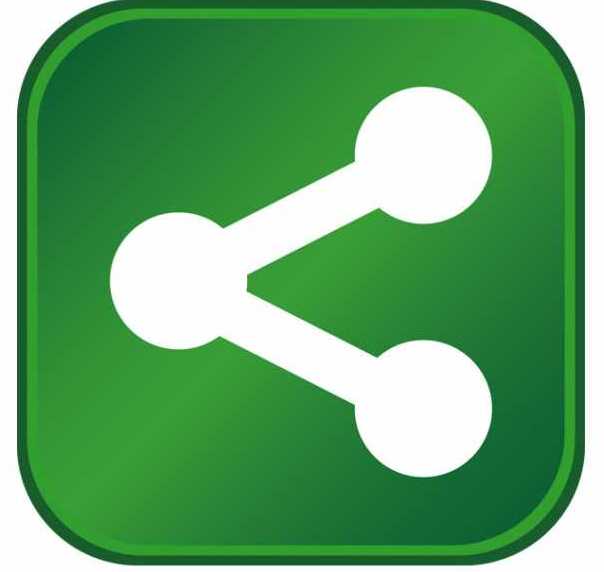 Ohio's new Governor Ted Strickland is building on the state's manufacturing heritage to retain and recruit the industries of the future – specifically targeting the evolving automotive and aerospace industries. The goal – to offer Ohio's companies balance without compromise.
 
"Ohio is the heart of our nation – with unique strengths in distribution and logistics and agriculture," the Governor said in his first State of the State address in March.  "Ohio is the heart of innovation – with world class universities, research hospitals, and a revolutionary commitment to new technology. Our people and our companies made the products of yesterday, and are making the products and providing the services of tomorrow."
 
Today Ohio stands at a critical point in its history as globalization, technology, and innovation are reshaping the economy.  With the right leadership, sound investments, and a partnership to invest in what matters - reducing health care costs for businesses, eliminating regulatory burdens, and focusing on attracting investment - Ohio is the perfect place to build a business and enjoy life's offerings. 
 
The Right Kind of Leadership
 
One of the Governor's first actions was to appoint Lt. Governor Lee Fisher to serve as Director of the Department of Development.
 
Fisher says that the opportunity to serve in both roles is a "unique privilege and opportunity."
 
"Serving as Director of Development gives me the opportunity to focus like a laser beam on growing Ohio's economy and using the resources of the Department of Development to harness what's best in Ohio," Fisher said.  "Our ability to support the innovation, entrepreneurship, knowledge, flexibility and creativity that now drive the state's economy will drive the success of our major industries, such as automotive and aerospace."
 
Strickland and Fisher are meeting the challenges of businesses head-on and in partnership with the existing companies and executives looking to relocate to the Buckeye State.  Advantage Ohio is Ohio's plan to perform a top to bottom review of state regulations to eliminate contradictory and obsolete rules.
 
Innovation's Home
           
Ohioans have established a strong reputation of excellence in the North American automotive manufacturing industry.  Vulcanized rubber for tires was invented in Akron; the self-starting engine was invented in Dayton; and glass technology for automobiles was perfected in Toledo. 
 
Ohio is home to innovative researchers who are making tremendous strides in all areas of developing technologies, including alternative energies like fuel cells. 
 
In addition to Ohio's location, transportation capabilities and strong workforce, Ohio also has the infrastructure to support innovation.  Ohio invests $8.6 billion annually in research and development.  One key aspect of this investment is the state's Third Frontier Project.
 
"The Third Frontier Project is one of the most exciting and promising investments this state has ever made," Lt. Governor Fisher said.  "These new funds are supporting new technologies by serving as a catalyst for uniting private sector and public sector investments to support targeted industries." 
 
Since its inception, the Third Frontier Project has been instrumental in the creation or retention of nearly 3,500 jobs in Ohio and the creation or attraction of 255 new companies. 
 
Investing in What Matters
           
Notable investments have been in Ohio's automotive and aerospace industries.  Ohio is home to 635 motor vehicle industry firms; in fact, 10 percent of the nation's vehicle parts supplier plants are located in the state.  Ohio ranks second in the nation in aircraft engine and engine parts manufacturing and sixth in the aerospace products and parts manufacturing industry.  Ohio leads all Midwestern states in gross product output in the aerospace industry, measured at $2.13 billion in 2005. 
 
Ohio continues to tout investments by the motor vehicle industry and suppliers.  Ford Motor Company announced a $200 million investment in the Sharonville facility.  General Motors recently announced an expansion project at its Toledo powertrain facility, a $413 million investment.  In May 2006, Honda broadcasted plans for multiple investments in its North American facilities, including a $75 million expansion of its Anna engine plant, which will enable the plant to produce engine components currently made in Japan.  Cobasys – a joint venture between Chevron Technology Ventures and Energy Conversion Devices - said it would purchase $137 million in new machinery for its NiMH battery plant in Springboro in June 2006. 
 
In the field of aerospace, Ohio is home to more than 450aerospace propulsion and power suppliers and manufacturers, two major federal labs, sophisticated intermediary organizations and seven strong research and education programs.  One recent example is the announcement that the NASA Glenn Research Center's Plum Brook Station in Sandusky was awarded a $63 million contract to test components of the next spacecraft. 
 
 
Investing with Confidence
           
Business leaders researching new investment or expansion opportunities can look to the actions of the State of Ohio to share their strong commitment to making smart investments. 
 
The state has unveiled a program called the Workforce Guarantee, which provides free customized training to any company that creates and retains 20 or more jobs in Ohio.  With so much uncertainty surrounding the predictability and reliability of energy, Ohio is focused on a sustainable energy policy that will ensure the security of Ohio's manufacturing industry. 
 
Ohio has the lowest capital investment tax rate in the Midwest.  The state's innovative tax reform means a reduction in tax burden of up to 63 percent by 2010. 
 
Ohio's natural nexus as a logistics hub offers the convenience and continuity for companies of all sizes – providing "world-class access."  Companies located in Ohio are within one day's drive of 63 percent of U.S. manufacturing facilities and within 80 percent of U.S. corporate headquarters. 
 
These and numerous other advantages associated with conducting business in Ohio have garnered the state the 2006 Governor's Cup awarded by Site Selection Magazine for leading the nation in new and expanded business facilities.  Ohio was ranked number one with 431 new or expanded facilities that involved an investment of at least $1 million, creating a minimum of 50 new jobs or adding at least20,000 square-feet of new floor area. 
           
"Our priority is to invest in Ohio's strengths and to focus on Ohio's economic development resources to leverage private investment in Ohio," Lt. Governor Fisher said.  "A careful balance between investing in what we already do well to make it more cutting edge, and diversifying our portfolio by investing more in the industries and businesses of the next century – like automotive and aerospace – is our guide for managing Ohio's economic development portfolio."
 
Ohio's rich history in the automotive and aerospace sectors gives the state a solid foundation for further growth as both industries expand research and develop the new products that will be in high demand in the 21st Century.  The state's high standard of excellence in the automotive and aerospace industries, from the drawing board to the production line and all the way to the marketplace, highlight a true diversity of people and products, a perfect state of balance.

Ohio. Build Your Business.  Love Your Life.
About the Author