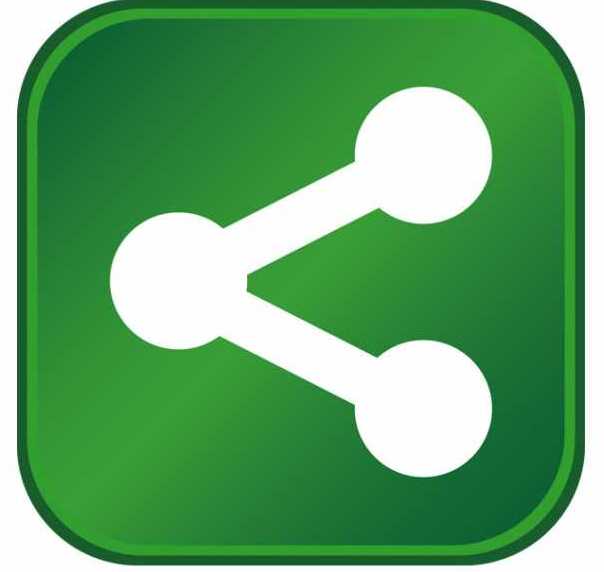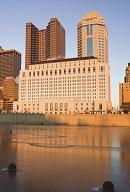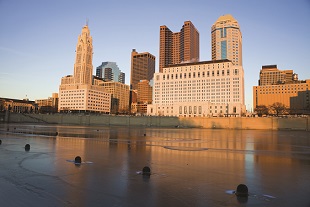 Ohio continues to reclaim its position as an economic powerhouse. Excellent universities, abundant natural resources, an educated workforce, world-class medical facilities, cutting-edge research and technology, central location and modern infrastructure are all attributes of the great state of Ohio that, with strong jobs-friendly policies, are getting the Buckeye State back on track.
During the last four years, Ohio balanced its budget by erasing an $8 billion deficit, filling the piggy bank with a healthy $1.5 billion surplus. And Ohio, unlike other states, did not raise taxes; in fact, it has slashed small business taxes by 75 percent up to the first $250,000 of income.
Now, Ohio's credit is solid, unemployment is down and wages have zoomed above the national average. In streamlining the regulatory process, Ohio has made compliance easier with common sense and predictability. Because of all this and more, Ohio is one of the most pro-growth states in the country.
"Streamlined regulations mean less time spent unraveling red tape and more time on the job," said Governor John R. Kasich. "Closer cooperation with higher education, workforce training and businesses means employers can find a workforce to meet their specific needs."
In addition to its greatly improved climate for job creation, Ohio has also changed its model for economic development. The creation of JobsOhio was part of Governor Kasich's vision for a new approach to growing jobs in Ohio. JobsOhio is a private, non-profit corporation designed to drive job creation and new capital investment in Ohio through business attraction, retention and expansion efforts.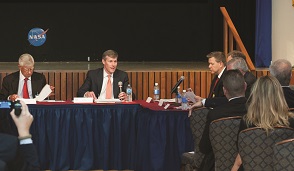 JobsOhio is uniquely positioned to execute a private-sector strategy to fulfill its mission and enjoys numerous competitive advantages over other development entities. One key to JobsOhio's success is its world-class board of directors, consisting of business leaders in a diverse group of industries. This talented board establishes the foundation for corporate governance at JobsOhio and its directors provide strategic direction just as they do with their own companies.
Part of JobsOhio's strategy involves targeting specific industries that remain strong in Ohio or present growth opportunities. And with Ohio's diversified industry base, this presents the state with attractive prospects to increase jobs. To pursue these opportunities, JobsOhio has a team of managing directors with industry expertise and private-sector experience to better understand the strategies of these companies and address their needs. These managing directors operate with a speed-of-market approach and focus on developing long-term relationships with company executives as JobsOhio has a long-term horizon for its development activities.
In addition to its statewide efforts, JobsOhio has created a network of six regional economic development organizations across the state. This network has the community relationships and local business knowledge that JobsOhio can effectively leverage. Together, with our regional and local partners, JobsOhio has developed a structure to achieve a 'One Firm, One State' collaborative approach to selling and promoting Ohio
"JobsOhio has both industry focus and experience," said JobsOhio President and Chief Investment Officer John Minor. "We have industry experts with business acumen, which combined with our Board, are helping to drive our early successes."
Ohio's unique development model is working and has led to several big project wins during 2014. This year, General Electric announced a new global operations center in Ohio that is expected to add more than 1,400 highly skilled workers in Cincinnati.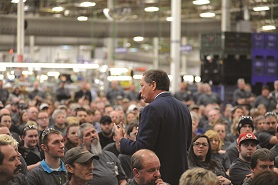 "Ohio has more GE employees than any other state because we have an innovative, forward-thinking work environment," said Governor Kasich. "The company does business in 100 countries around the world. They could have gone anywhere and been welcomed with open arms but chose Ohio because we've got the right people and the right business climate."
Another significant project win in 2014 – China's largest auto glass manufacturer, Fuyao Glass Industry Co., chose to locate its first North American headquarters in Ohio and hire at least 800 workers. This $225 million project represents the largest capital investment by a China-based company in the eastern U.S. Other companies that are investing in Ohio and dedicated to large jobs commitments include Alliance Data, zulily, Whirlpool, JPMorgan Chase, Procter & Gamble and more.
One reason companies are investing in Ohio is its diversified economy. Last year, McKinsey & Co. released a report outlining five game changers that would drive productivity and economic growth over the next couple of decades. These include shale energy, data analytics, advanced manufacturing, infrastructure development and workforce. Ohio is strong in all five of these areas and well-positioned to capitalize on them.  
"Energy and shale, big data analytics and advanced manufacturing represent the key elements to the next big wave of productivity and will be major factors in driving economic growth in the U.S.," said JobsOhio Board Chairman James Boland.
These game changers align well with JobsOhio's target industries and are integrated across industries, allowing JobsOhio to leverage Ohio's strengths, benefiting businesses and creating job opportunities. 
For instance, Ohio has a wealth of shale formation and is drilling more than 1,170 Utica wells, and 600 are producing. The U.S. Energy Information Administration said the Utica Region in eastern Ohio is one of the fastest-growing natural gas production areas in the United States.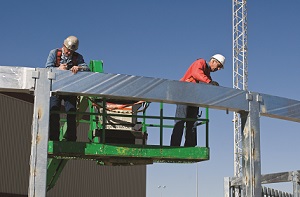 In big data and information technology, Ohio is well-positioned to be a global center in this rapidly expanding field. Today, three of the world's largest big data solution providers are in Ohio: dunnhumbyUSA, Teradata and IBM's Global Data Analytics Center.
In advanced manufacturing, Ohio is capitalizing on supply chain opportunities and increased production. For example, Ohio is the leading supplier state to both Boeing and Airbus as well as home to Wright Patterson Air Force Base, the NASA Glenn Research Center and GE Aviation. Ohio's location and workforce have also attracted automotive companies and suppliers worldwide, including Ohio-based Honda of America Manufacturing, which now ships more American-made cars from the United States than it imports from Japan.
Ohio is attracting additional jobs and investment to the state. Moving forward, JobsOhio and the State of Ohio are working to provide access to talented employees, help drive business expansion and increase foreign direct investment.
About the Author