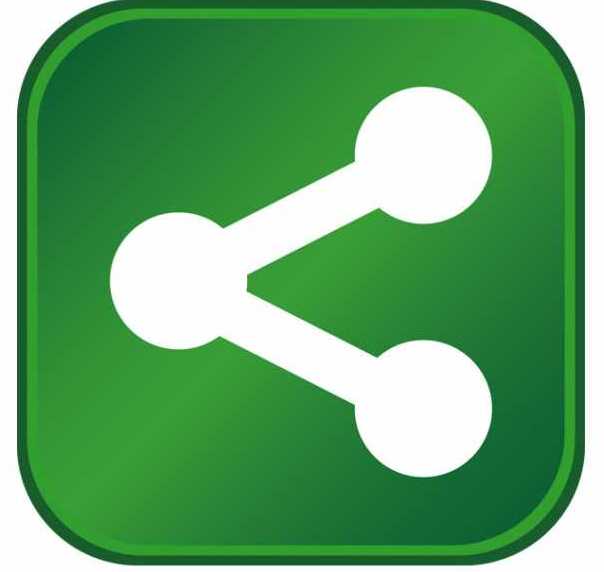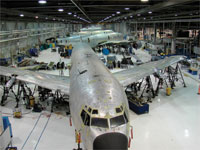 Since Oklahoman Wiley Post made aerospace history as the first pilot to fly solo around the world in 1933, Oklahoma has been internationally known as an important aerospace hub. The industry is an integral part of the state's fabric and a vital part of Oklahoma's economy and culture.
With more than 500 aerospace-related companies doing business in Oklahoma and 150,000 workers supported by the industry, aerospace accounts for 10 percent of the state's economy. In addition, Oklahoma's aerospace industry has an industrial output that exceeds $12 billion and $60.6 million in state sales tax revenue annually.
To those heavily involved in aerospace world, it should come as no surprise that Oklahoma is home to the largest military and commercial Maintenance, Repair and Overhaul (MRO) centers in the world. The Air Logistics Center at Tinker Air Force Base in Oklahoma City is the largest depot for the U.S. Department of Defense and the American Airlines Maintenance and Engineering Center in Tulsa is the largest commercial MRO facility in the world.
What might come as a shock, though, is that in addition to being one of the world's seven centers in the world for MRO, Oklahoma has an amazing amount of aerospace resources: it's one of only six FAA Certified Spaceports and has an Unmanned Aerial Vehicles (UAV) runway and test facility at the Oklahoma State University Multispectral Laboratory (UML) that is the only place in the country where nonmilitary builders can fly without FAA approval.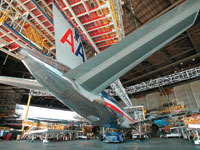 "If you look at all the manufacturing possibilities, Oklahoma is one of the highest-potential states," said Ed McCallum, senior principal partner, McCallum-Sweeney Consulting.
The Oklahoma Department of Commerce works hard with its Oklahoma Team Aero partners to nurture and grow the industry cluster by promoting the state's competitive cost environment, quality workforce and strong incentives programs.
"The Aerospace cluster is particularly significant in Oklahoma because it is an industry driven by innovation and knowledge-driven work skills," said Dave Lopez, Oklahoma Secretary of Commerce and Tourism.
In August 2010, Boeing announced that it would be bringing 550 jobs to Oklahoma City when it moved two programs in its Maintenance, Modifications and Upgrade Division to Oklahoma to take advantage of common resources in the state.
"Attracting skilled labor has never been an issue with Boeing's operations in Oklahoma," says Steve Hendrickson, director, State and Local Government Operations, Boeing. "In fact, the success of our Boeing operations in Oklahoma City is the main reason we decided to relocate hundreds of positions to Oklahoma enabling a more cost competitive solution for our customer requirements."
By locating and expanding in Oklahoma, companies such as Boeing, ARINC and FlightSafety are eligible to take advantage of one of the best business incentive programs in the nation. The Quality Jobs Program (QJP) provides quarterly cash payments of up to 5 percent annually for new payroll investment, and the 21st Century QJP doubles that to 10 percent for high paying, knowledge-based jobs. Additionally, Oklahoma has a first-in-the-nation PrimeWin program, which provides cash incentives to Prime Contractors who hire Oklahoma labor.
FlightSafety, which has been operating in Broken Arrow, Oklahoma, since 1978, designs and produces sophisticated flight simulators used to train business, commercial and military aviators. The company is building a new 340,000-square-foot facility that can support up to 1,000 workers and is expected to be completed by summer.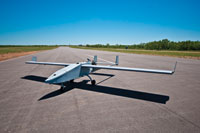 "FlightSafety's new flight simulation equipment design and manufacturing facility will enable us to further increase our manufacturing processes and become more efficient, augment our production capacity, and enhance our productive work environment in Broken Arrow," said FlightSafety Vice-President Rick Armstrong.
In addition, ARINC Engineering Services LLC in Oklahoma City is doubling the size of its operations to increase capacity for aircraft servicing, and Mint Turbines in Stroud is expanding this year. Chris Van Denhende, controller for Mint, said that public-private partnerships were critical for the company to not only retain jobs but to make additional hires. A new headquarters for the overhaul and repair company "will surpass any of our competitors."
Through the years, Oklahoma has become a front-runner in research, development, testing and training of UAV's, along with nanotechnology, engine technology, alternative fuels for aviation, and the FAA NextGen system development and aerospace simulation.
Recently, Governor Mary Fallin signed a bill that would reestablish tax credits for aerospace engineers going to work for Oklahoma companies and for the companies that hire them. Oklahoma offers tax credits up to $5,000 a year to newly-hired aerospace engineers and up to five percent reimbursement of payroll to the companies hiring them.
"The aerospace engineer tax credits have demonstrated their value as an important tool for job creation and economic growth in Oklahoma," said Fallin. "I'm proud to be able to sign a measure into law that will support our employers and help to bring in quality jobs to the state."
The average salary for an aerospace engineer in Oklahoma is more than $87,000 and the beginning average aerospace salary is more than $66,000.
"This legislation is particularly significant because truly successful aerospace ventures demand the best, most highly-skilled talent available. We want those companies to be successful here in Oklahoma," said Lopez.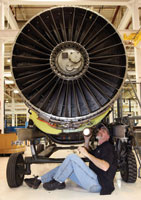 Keeping graduates is a key initiative for the state, especially because Oklahoma universities are nationally acclaimed in aerospace training and education. Just this year, Oklahoma State University started the first graduate program in UAV's. Oklahoma, through the OSU-UML, is a national leader for UAV education and research and development. The lab was recently awarded a U.S. Navy contract for $44 million to design and test sensor systems, including those on UAV's.
Oklahoma has so much to offer in the aerospace arena - a talented and technologically-advanced workforce, a competitive cost of doing business, a high quality lifestyle and a central location. Oklahoma is a state with a deep history in aerospace - from early aviation pioneers to modern day space missions. That heritage is embodied in the state's pro-business policies and reflects the state's commitment to cutting-edge aerospace development.
About the Author