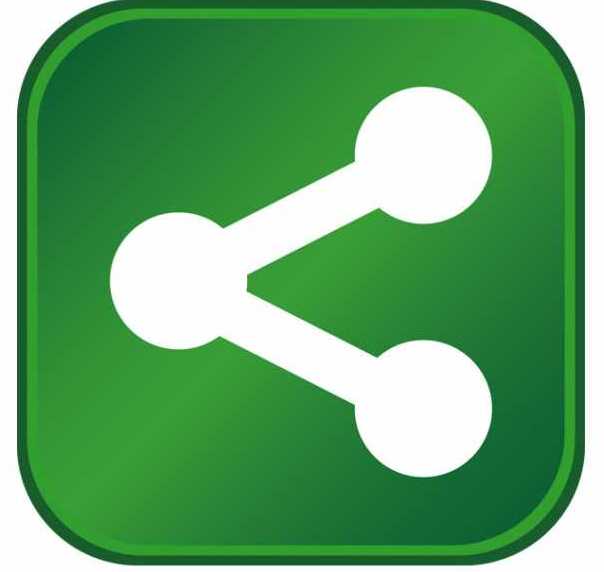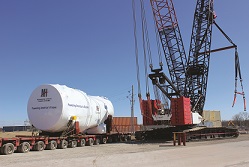 A little more than two years ago, GE broke ground on its latest global research center. The Oil & Gas Technology Center is the first by the company that is solely focused on innovation in a single sector – the oil and gas industry. In just a few months, the 125,000 square-foot building will be completed and will become a bustling hub for research and development. And the center just so happens to be located in Oklahoma City.
Why Oklahoma? Oklahoma is in the midst of an intense economic transformation. Increased research and development in industry sectors such as agriculture, bioscience, energy and aerospace, coupled with a strong workforce development program, have turned the Sooner State into a hub of innovation and tremendous business potential and have given rise to one of the fastest-growing economies in the country.
"One of our qualifiers in locating to Oklahoma was the university network with the customer proximity and a mentality that understands oil and gas development," said Mike Ming, general manager, GE Global Research Oil & Gas Technology Center. "Finding a workforce that understands both of those things is really critical to us."
Oklahoma's rebirth and increasingly fertile business climate is largely due to forward-thinking business incentives and effective legislative reforms to workforce compensation and tax laws. The positive impact of these changes can be felt across the state's key industry sectors: aerospace and defense, agriculture, bioscience, energy, information and financial services, manufacturing and transportation and distribution.
Oklahoma offers distinct advantages to businesses seeking to relocate, including a low cost of living, a state government determined to support businesses and to grow the labor force, a regulatory climate that is both responsible and reasonable and an educated, flexible and committed workforce. Governor Mary Fallin has made it a key priority to give Oklahomans a better quality of life, primarily by creating jobs and strengthening the economy.
Far from Land-Locked, Products Move Easily to and from the Sooner State
With access to 80 million people within a 500-mile radius, Oklahoma is well-place for companies to position products for delivery. And the recent investments made by retail distributors drive the point home.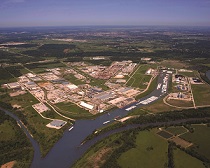 In December 2013, Macy's announced its plans to build a direct-to-consumer fulfillment center in Owasso, Oklahoma. Today, the $170 million, 1.3 million square-foot facility is up and running with the latest technology in material handling equipment and warehouse management systems.
"It's the right geographic area of the country to reach our customers," Steve Sluzewski, senior vice president of corporate communications and external affairs for Macy's, said. "There's a supportive and business-friendly environment and close proximity to major transportation routes and shipping facilities."
Headquartered in Oklahoma City, Hobby Lobby, an Oklahoma-based company, recently completed a new $88 million, 1.9 million square-foot distribution warehouse to support the company's future growth.
While the state's central location puts companies in close proximity to millions of customers, Oklahoma's transportation network provides multiple options for getting materials in and products out.
Oklahoma is the crossroads of America with three major interstates (I-35, I-40 and I-44) crisscrossing the state. It also ranks 17th in the nation for the number of center-line highway miles, just behind states like California and New York. Add in the state's rail network (Union Pacific Railroad has more than 1,100 miles of track in the state and has invested more than $236 million in Oklahoma since 2010) and the miles of ground transportation really add up.
Ground transportation isn't the only option in the state. Even though it's located hundreds of miles from the shores of the Gulf of Mexico, the McClellan-Kerr Arkansas Navigation Systems (MKARNS), a 445-mile navigable waterway originating at the Tulsa Port of Catoosa flowing to the Mississippi River, connects Oklahoma businesses to national and international commerce.
Just one of the state's three inland ports, the Port of Catoosa is the largest and most inland ice-free port on the U.S. inland waterway system. Earlier this year, the robust inland waterway system helped guide one of the most efficient electric generators in the nation to its new home at the Grand River Dam Authority in Catoosa, Oklahoma from the manufacturing plant in Savannah, Georgia. Trucking the turbine from Georgia was not an option and transporting via rail would have been extremely costly.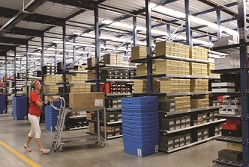 GRDA CEO Dan Sullivan also recognized that bringing the turbine and many other components for the new facility would have been difficult without the existence of the McClellan-Kerr Arkansas River Navigation System (MKARNS) and the Tulsa Port of Catoosa.
"These are tremendous assets for Oklahoma," said Sullivan. "For GRDA, the waterway and port provided the only economical way to transport this turbine to Oklahoma."
Ready to Make a Move?
Expanding or relocating a business to a new market demands speed and flexibility. The Oklahoma Team of professional economic development specialists has worked with hundreds of corporate selection teams and site location consultants on a diverse blend of manufacturing, distribution, research and development and customer care projects.
"We walk them through the entire process, from selecting the best site and providing workforce analysis to introducing them to potential local and state partners," said Charles Kimbrough, director, business development, ODOC. "Our team also helps them through the process of obtaining the necessary permits and getting them connected to available financial resources."
And with partnerships with the state's CareerTech and higher education systems, the Oklahoma Team can work with each company individually to provide workforce recruitment assistance and customized workforce training.
"You all [Oklahomans] work together so incredibly collaboratively. It's really quite unique. And that doesn't happen in every state and every community," said Terry Lundgren, chairman and CEO, Macy's Inc. "And that's why we're here. We had lots of choices. But it really comes down to what's the right choice? What's the right atmosphere? Who is pro-business, and where can we hire the best people?"
About the Author