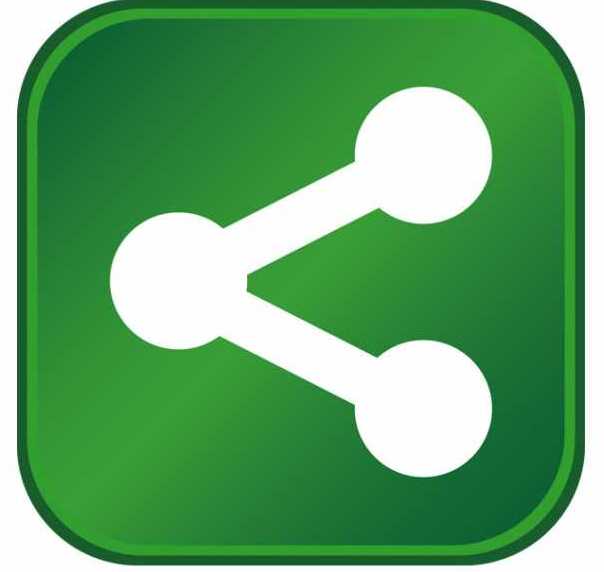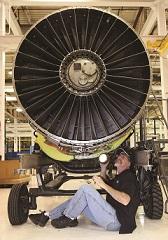 ,Oklahoma's traditional industries such as agriculture and energy are combining with aerospace and technology to create one of the fastest-growing, business-friendly economies in the U.S.
The recent series of business-friendly government policies implemented under Oklahoma Governor Mary Fallin such as lawsuit reform, worker's compensation reform and education reform, combined with the state's investments in infrastructure and community improvement projects, and the lower energy and real estate costs available throughout the state, all point to a simple fact — Oklahoma today offers businesses a compelling value proposition; a place where the value of a dollar goes farther.
"My main objective is to give people a better quality of life through creating better jobs and a stronger economy," said Fallin. "We are absolutely committed to making Oklahoma not just a place for business, but the place. We have a low cost of living, a pro-business and pro-jobs governor and state Legislature, responsible and reasonable regulations and a great workforce that's getting even better every day."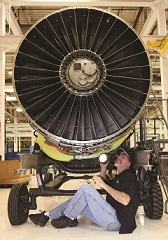 The entrepreneurial spirit and innovation found in Oklahoma can especially be felt within key ecosystems driving the state's economy such as aerospace and defense, energy and agriculture and bioscience.
If You Fly It, Oklahoma Will MRO It
Aerospace and defense is one of Oklahoma's five major ecosystems employing more than 120,000 workers with a strong emphasis on maintenance, repair and overhaul (MRO), unmanned aerial systems, and parts and components manufacturing.
"Oklahoma has 137 public-use airports and five military installations, and [they] are a huge hub for overhaul and maintenance [MRO], with an American Airlines facility in Tulsa," said Dr. Dave Wagie, a retired Air Force general and director of Aerospace & Defense Economic Development with the Oklahoma Department of Commerce. "Oklahoma aviation companies engage in trade all over the world."
Oklahoma is home to one of the largest military MRO centers and it is located at Tinker Air Force Base in Oklahoma City and home to American Airlines/US Airways MRO center, one of the largest MRO operations in the world owned by a commercial airline. Tinker AFB and American Airlines employ over 26,000 and 6,000-plus aerospace workers respectively. Other notable aerospace companies in Oklahoma include Boeing, AAR Corp, ARINC, Flight Safety, Honeywell, General Electric, L3 Communications, General Dynamics, Lockheed Martin, Nordam, Pratt & Whitney, Northrop Grumman, Raytheon, Rockwell Collins and Spirit AeroSystems.
Oklahoma's aerospace and defense ecosystem is underpinned by a comprehensive training infrastructure, world-class workforce and a wide-range of diverse facilities that support innovation in the industry.  
With the recent acquisition of the old General Motors automobile manufacturing plant, Tinker Air Force Base gained an additional 2.5M square feet of space for depot maintenance activities. The space allowed consolidation of activities scattered in 27 different locations and provided the unique opportunity to streamline processes and improve production. Additionally, a $500 million facility is planned that includes 14 hangars for the KC-46A tanker program depot maintenance scheduled to begin in 2018. Currently, two of the 14 hangers are funded in the new Defense Bill. In 2012, Boeing relocated more than 550 engineering positions as part of its B-1 and C-130 units from California to Oklahoma City due to increased efficiencies, lower costs and Oklahoma City provided more room to grow in the future. In 2013, it moved the B-52 bomber, KC-46A tanker and Air Force One operations to their Oklahoma City facility, bringing the total to 1,800 employees that now call Oklahoma home. There are other Boeing moves on the horizon if the make economic since.
"Oklahoma has strong appeal to businesses looking to expand or relocate, including business-friendly policies, well-trained employees, a great education system and supportive leaders in government," said Secretary Larry Parman of the Oklahoma Department of Commerce. "We also have a low cost of living and very competitive incentives for businesses, especially in aerospace,"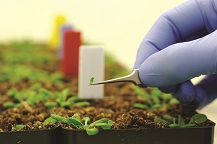 In fact, a major incentive tool at OK Commerce's disposal is the Aerospace Engineering Tax Credit which provides a $5,000 per year tax credit to engineers hired into the aerospace industry as well as gives the companies that hire them a 10 percent credit for hiring in-state graduates and a five percent credit for hiring from other states.
Helping to Keep the Energy Flowing
Oklahoma is at the epicenter of the global energy industry. Approximately one-quarter of all jobs in Oklahoma are tied to energy, either directly or indirectly. Oil and gas represent a third of the state's economic output and the state has a strong renewable offering in wind.
The Sooner State's long legacy in energy has made it a natural location for companies seeking to thrive in an industry that has been heavily impacted by technology and is rapidly growing and diversifying. Core spokes of the ecosystem include machinery and manufacturing, natural gas products, distribution and engineering services.
Since 2010, Oklahoma oil production has doubled and natural gas production has increased 50 percent. This output continues to increase as technology improves the success ratio of extraction efforts.
Oklahoma ranks fourth in the nation in natural gas production (it's fifth in oil production and sixth in installed wind generation capacity). The state is rich in shale deposits and is poised to capitalize on the burgeoning market made possible by the new technologies of hydraulic fracturing and horizontal drilling.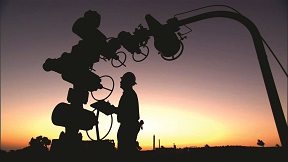 Beyond simple extraction of oil and gas, though, Oklahoma is where a great number of the technologies driving the current energy boom, such as horizontal drilling, are being developed. In fact, research and development in the energy industry has quickly become a core part of Oklahoma's energy proposition. GE is establishing a $110 million Global Research Center in Oklahoma City dedicated to driving innovation and technological advancements in the oil and natural gas sector. The University of Tulsa is managing two projects in advancing exploration and production technologies to reduce costs and improve the economics of oil production and The University of Oklahoma, Norman, is developing and field testing an in situ bio-surfactant production technology for enhanced oil recovery.
No wonder the Fraser Institute named Oklahoma the best place in the world for energy investment.
Delivering Real-World Solutions to Address Agriculture's 21st Century Challenges
Combine Oklahoma's rich agricultural heritage with a flourishing high-tech bioscience industry, coupled with a skilled workforce, local capital and agricultural research, and you get a robust ag-bio ecosystem, one that has produced significant improvements in crop yields and farm-management efficiencies.
A key component to Oklahoma's bioscience, agriculture and R&D momentum is the relationship between clinical researchers, academic institutions and the public and private sector. Oklahoma's core competencies lie with R&D, food manufacturing, commodity production and distribution fertilizer manufacturing.
Research is a key part of the sector, and leading the way along with Oklahoma State University and Oklahoma University is the Samuel Roberts Noble Foundation in Ardmore, which has made great strides in basic plant research, improving crop yields and doing work to help develop "smart farms." A great deal of research is taking place leveraging technologies developed within other ecosystems such as creating unmanned aerial systems and sensors to help with precision agriculture.
About the Author