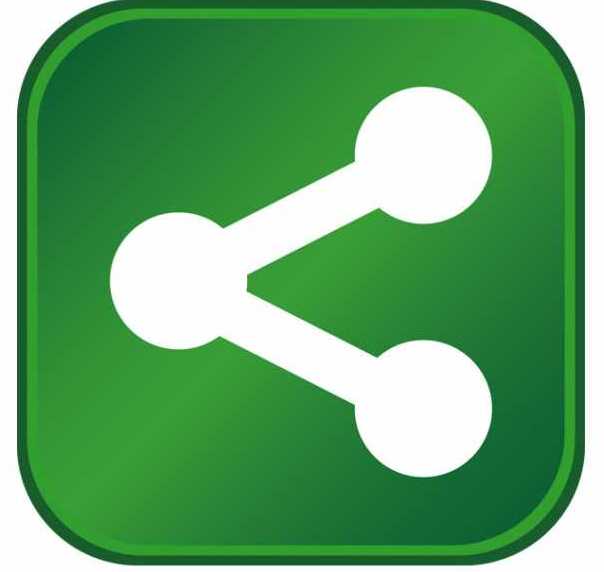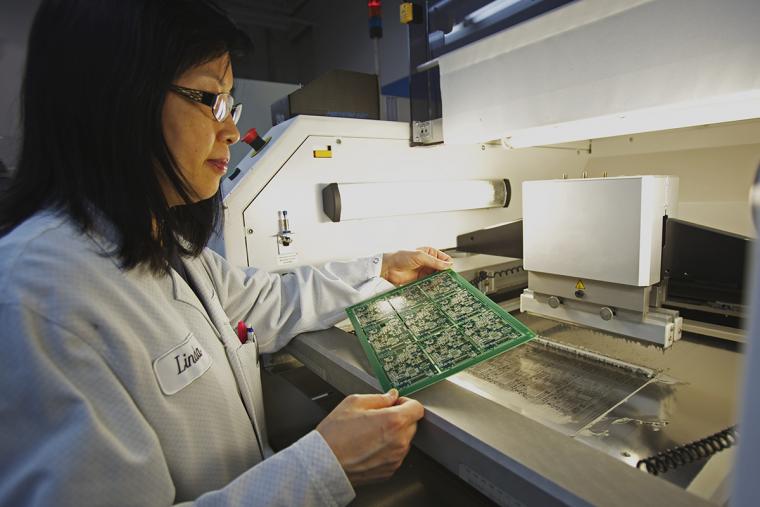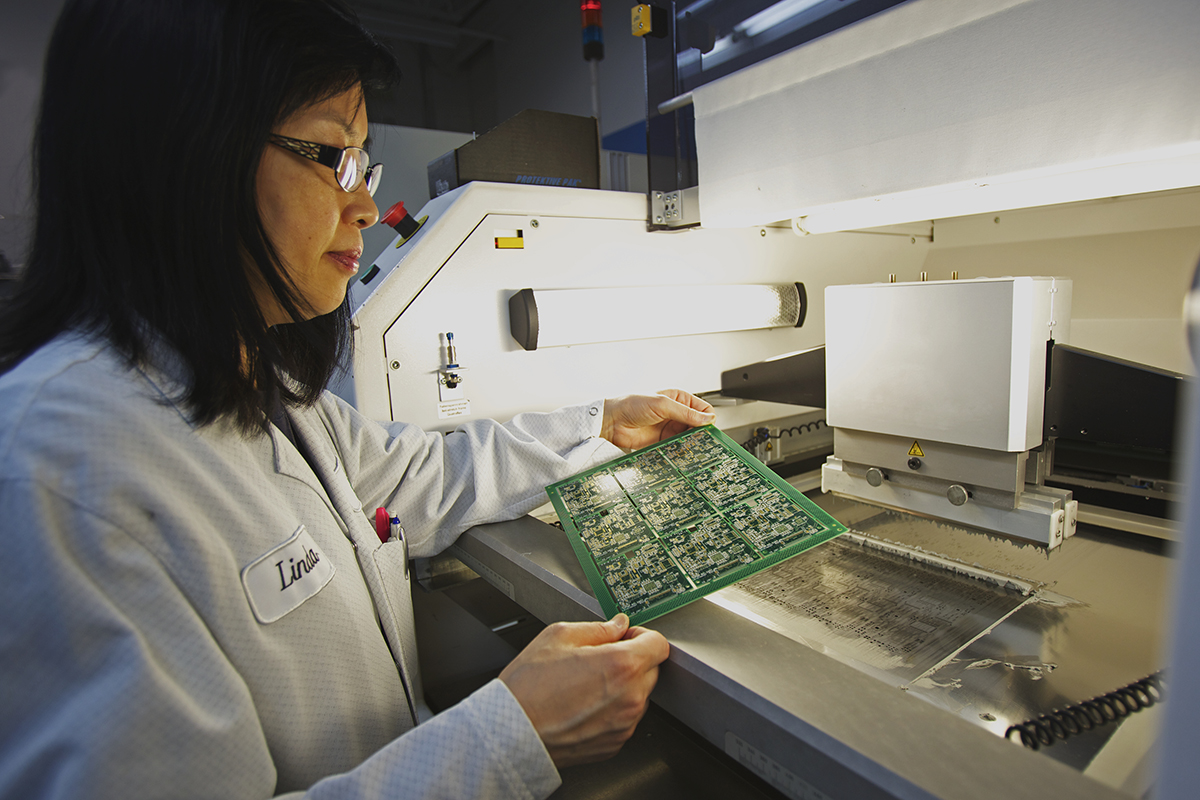 When you think about Ontario, Canada, a few things may come to mind: the diverse natural landscape, sights like Niagara Falls or the CN Tower … or depending on your age, homegrown stars such as Drake and Justin Bieber.
But it's not the typical Ontario claims to fame that make the province so special. Ontario has a way of making you feel like you're in a bustling city center, yet also part of a tight-knit community all at the same time. It makes you feel welcome, inspired and most importantly, on the verge of something great.
That's why businesses are choosing to invest in the province.
In Ontario, spirited researchers in every field are working toward lifechanging breakthroughs. Entrepreneurs are using their tech know-how to meet the demands of the economy's digital shift with innovative products and ideas. And large corporations are opening offices to take advantage of lower business costs and a stellar talent pool.
It's all here in Ontario—because the province is open to change, open to ideas and open for business.
A Competitive Business Landscape
For a business to be competitive, it needs access to quality resources at a cost it can afford. That's the Ontario advantage. From the bricks and mortar to the cost of talent, Ontario comes out ahead in several categories that can help a business thrive.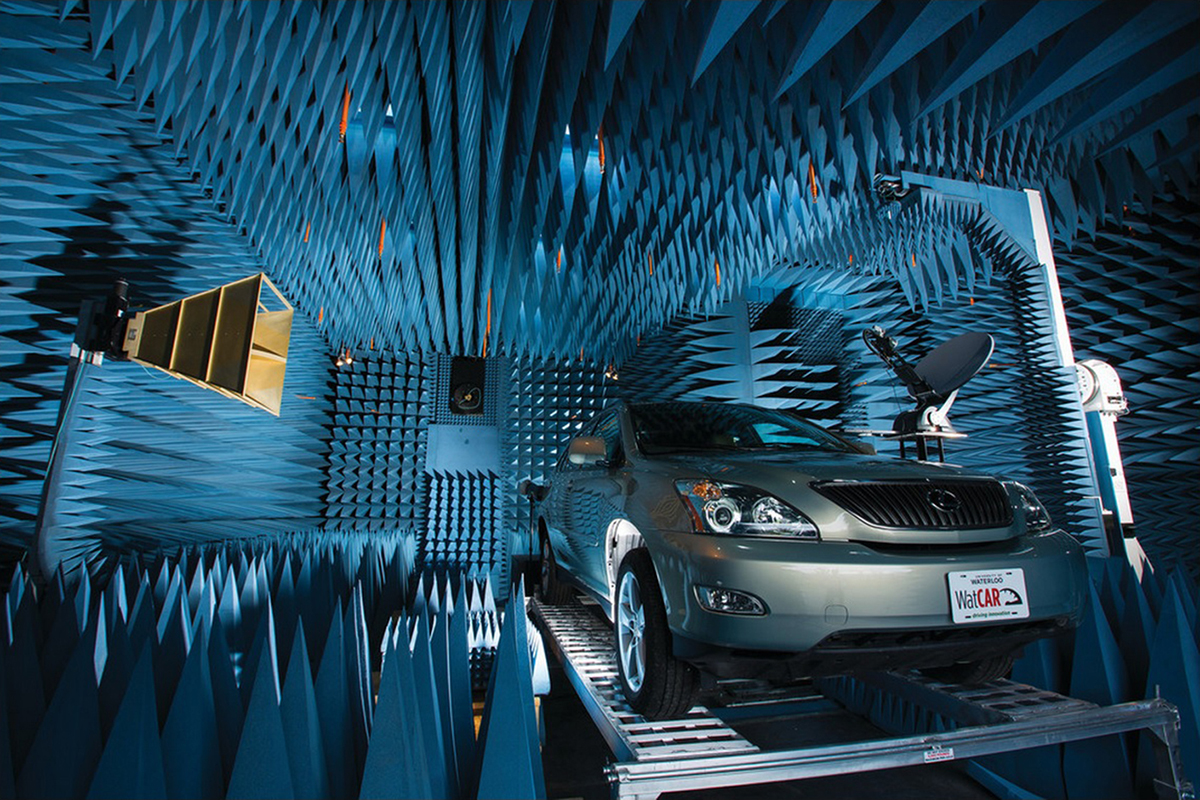 The key to being successful in the knowledge economy is having a top-tier roster of talent. With the applications of technology
permeating every sector, Ontario's wealth of tech talent has drawn significant international attention. Ontario boasts a prolific stream of high-quality tech talent, comparable to the top U.S. IT hubs, making up approximately 5 percent of the Canadian workforce. While the deep pool of Ontario talent initially attracts companies, the province's strong business climate ensures they establish their roots here.
Ontario has some of the most competitive corporate tax rates, lower than the G7 average. The money companies save by doing business in the province allows them to further invest in innovation and growth—and creates jobs along the way.
Between competitive utility costs and stable access to competitively priced natural gas through Southwestern Ontario's Dawn Hub, doing business in Ontario has never been more cost-effective. Canada has the world's most stable banking system and is ranked the second most politically stable—making Ontario the center of one of the most stable and competitive business environments in the world.
Leaders in Innovation
Throughout history, Ontario has been known as a leader in innovation. It's here that insulin was discovered, the pacemaker was invented and stem cells were first identified. The province has always been ripe for discovery.
Today, some of the world's biggest breakthroughs are being made in Ontario. It's here that Geoffrey Hinton, the "godfather" of machine learning, discovered neural networks and built a team of pioneers dedicated to artificial intelligence discovery. Now, the AI world looks to Toronto as an industry leader, with the Vector Institute for Artificial Intelligence forging a path forward by attracting the best global talent to solve today's modern challenges.
The province is brimming with hubs that revolve around the spirit of innovation. There are almost 50 business incubators and accelerators in the province—which is more than London, New York City or Berlin—and Ontario is home to the world's largest urban innovation center: The MaRS Discovery District. This supportive infrastructure nurtures great companies, entrepreneurs and their ideas, no matter how big or small.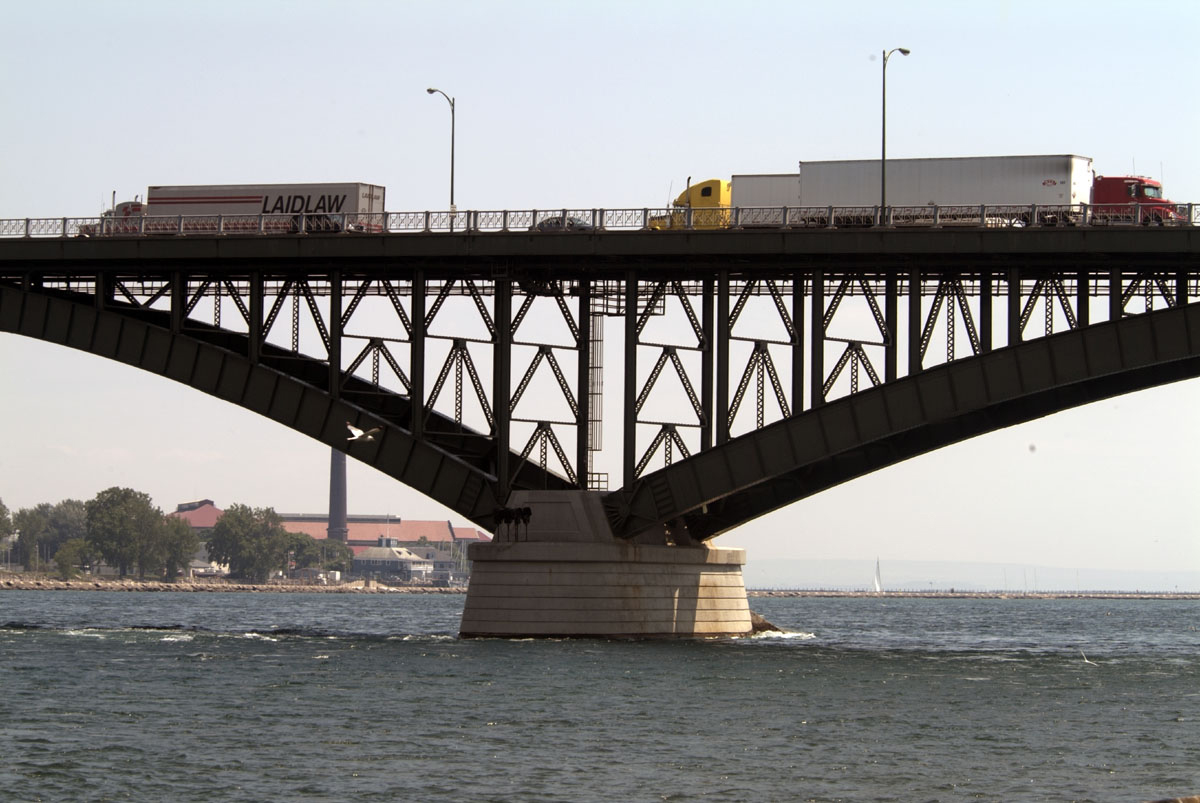 A Business-Friendly Environment
Some of the largest corporations in the world have chosen to call Ontario their home. Heavy hitters like Google, Uber, Microsoft and Amazon all have offices in the province and are working to shape Ontario's economic future.
These companies know that by choosing Ontario, they are choosing a stable and competitive business landscape, and can have confidence in the province's long-term political and economic stability.
Ontario is at the center of one of the most reputable and competitive business environments in the world. Canada has the soundest banking system in the G7, is ranked the second most politically stable jurisdiction and is rated among the top countries to do business. It's no wonder Canada has also been named one the best countries in the world to headquarter a company.
Access to Global Markets
Located in the heart of North America, the province's mass of land and lakes extends from a resource-rich north to the farms and vineyards of the south, pierced by a dense urban corridor that runs east to west along the U.S. border.
The province prides itself on being extremely connected to the rest of the world. With over a dozen border crossings into the U.S., all connected by more than 155,000 miles of roads and highways, it's easy to do business with Canada's neighbor to the south. Canada's largest airport also resides in Ontario, with more than 1,000 daily flights to destinations across the world, and connections to many of the over 300 regional airports in communities across the province.
Canada, and by extension, Ontario, has free-trade agreements with 46 countries, including every G7 nation, so no matter where you want to do business, Ontario makes it accessible.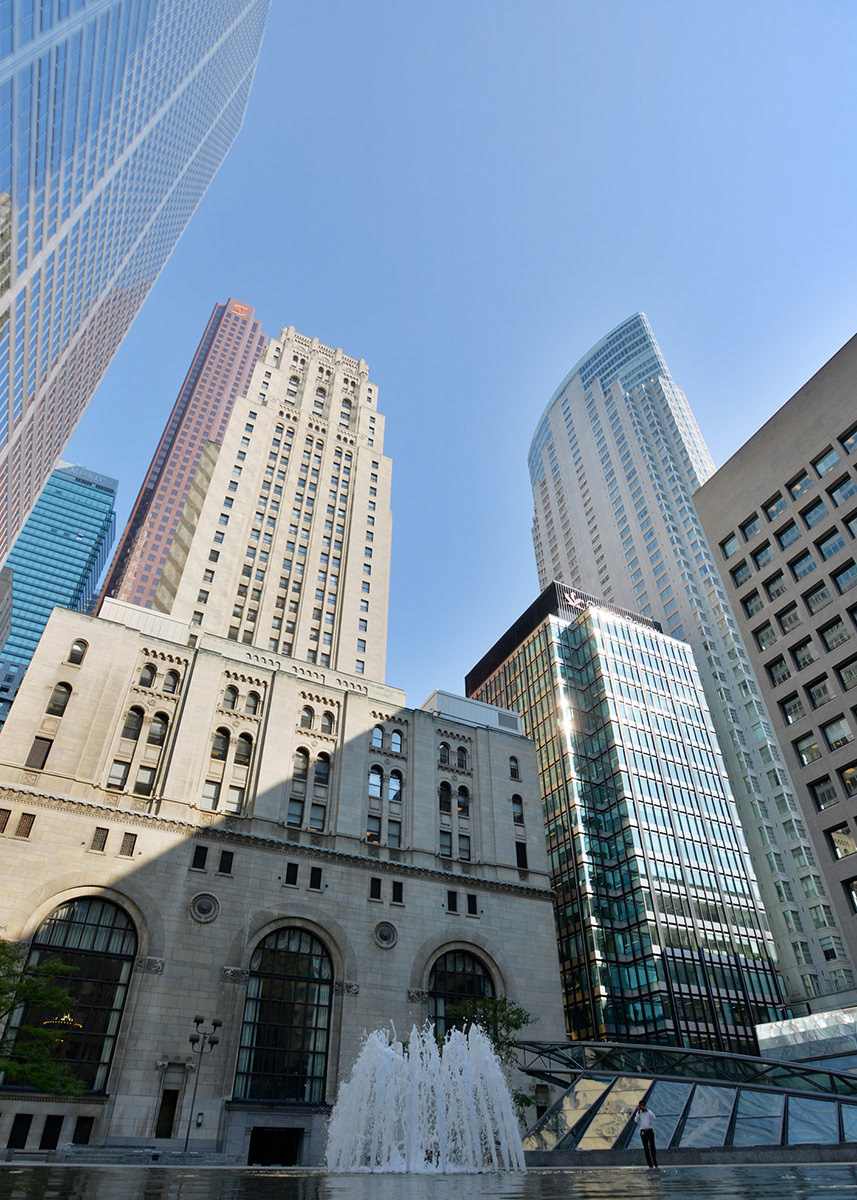 Talent Lives Here
From the invention of the telephone by Alexander Graham Bell, to the BlackBerry smartphone pioneered by Mike Lazaridis, Ontario has always been home to a host of imaginative thinkers who push the limits of the impossible. Talent is the lifeblood of the province.
About 68 percent of Ontario adults possess a post-secondary education—a rate higher than any OECD country. Ontario's universities and colleges provide a stream of high-quality talent. In fact, the University of Toronto ranks among the top 20 global universities and University of Waterloo graduates are the second most frequently hired by Silicon Valley companies. But it's no surprise many of these graduates choose to remain in Ontario after their school years.
While Ontario's homegrown talent is plentiful, the next revolutionary concept could come from anyone, from any country. That's why Ontario has such a welcoming stance on immigration. The province embraces its image as a cultural mosaic employing talent from all around the world.
Federal and provincial governments work together to implement immigration programs that help companies recruit and retain highly skilled international talent at the speed of business. For example, The Global Skills Strategy offers work permits in just 10 business days. Open work permits for spouses and study permits for dependents will also be processed in two weeks—this way, families can stay together.
Ontario is committed to having skilled foreign workers become permanent Canadian residents. The best and brightest can call Ontario their home. That's why the Ontario Immigrant Nominee Program (OINP) was developed. The program allows foreign workers, international students and others with the right skills, experience and education to apply for a nomination for permanent residence in Ontario. The province has recently modernized the OINP, making it easier for entrepreneurs and skilled workers—from tech workers to personal support workers to truckers—to come to Ontario, contribute to our economy and build better lives.
Ontario Has It All
Ontario is a place where ideas and talent create a force to be reckoned with. This is evidenced by the amazing innovations that come out of the province, and the future-ready path forward that is being re-defined every day.
With a thriving economy, a strong ecosystem, and a diverse array of sector strengths and abilities, Ontario is open to new ideas, open to new discovery, open for business and open for jobs. Those interested are invited to come and discover it for themselves. T&ID
---

Incentives-at-a-Glance
Ontario recognizes that some of businesses' biggest challenges when it comes to expanding into a new market is red tape. That's why the province is committed to reducing the regulatory burden facing companies.
Restoring Ontario's Competitiveness Act:
The Act will reduce the high cost of doing business in the province. This will make Ontario companies more competitive and attract new investments—growing jobs and the economy.
• The Act will reduce regulatory burdens in 12 sectors, helping companies thrive.
• These industries include agrifood, manufacturing, construction and the auto sector, among others.
Red Tape Reduction Targets for 2020:
• Saving Ontario companies at least $400 million per year in the cost of complying with regulations.
About the Author