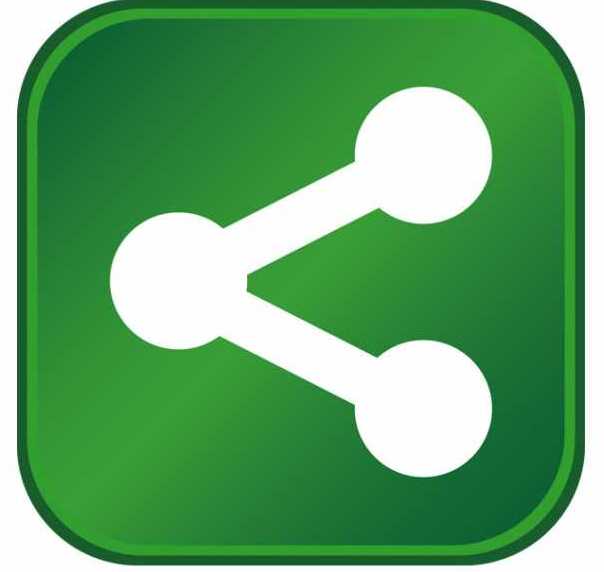 The Commonwealth of Pennsylvania is home to the entire continuum of the biosciences— world-class research; emerging biotechnology, medical device and diagnostic companies; mature industry; and global pharmaceuticals; supportive state government; and organizations that help transition companies through the growth stages. With approximately 2,000 bioscience and directly related companies, and nearly 84,000 Pennsylvanians employed by the industry, it is a substantial community. As a testament to this strength, the Biotechnology Industry Organization (BIO) is bringing its annual international conference, BIO 2005, to Pennsylvania June 19-22. As part of the conference, more than 18,000 life sciences professionals will come to Philadelphia to learn, partner, explore and celebrate the growth of the life sciences industry around the globe.
Pennsylvania has a unique combination of strengths—strong industry base, academic research, history of innovation, deep talent pool, strong network of allied skills and service providers, and supportive state government policies. These assets combine together in a location that offers a high quality of life and competitive cost of doing business, stable real estate rates to help companies plan for growth, easy access to European markets, and close proximity to the world's financial markets in New York and the U.S. regulatory base in Washington DC. Pennsylvania's strong allied skills and ancillary industries make for a robust service provider network that supports the growth of the industry.
At the beginning of the continuum, Pennsylvania's globally-recognized research institutions, which in 2003 garnered $1.3 billion in NIH funding, a $100 million increase from 2002, are fueling innovation and transferring the technology. Two universities—University of Pennsylvania and the University of Pittsburgh— consistently rank in the top 10 in the nation.
In addition, public/private partnerships, coupled with early-stage investments and university R&D, have created a successful environment for venture capital investments. In 2004 alone, Pennsylvania biosciences companies closed on more than $309 million in venture capital funding, which is being used for continued development of a new therapy for liver cancer, treatments for heart failure and related cardiovascular indications, a new platform for drug design and more.
A national model for success, the Commonwealth's $2 billion Life Sciences Enterprise commitment, including the use of state tobacco settlement funds for both state level and regional health-related programs and investments, is a stellar example of sound policy and investment. The Life Sciences Greenhouse initiative, as part of that $2 billion commitment, provides a flexible mechanism for the commercialization of biotechnology and other biosciences business opportunities by accelerating technology transfer, enhancing collaboration and attracting new business.
The Commonwealth Universal Research Enhancement (CURE) program, a critical piece of Pennsylvania's Life Sciences Enterprise commitment, awards research grants to Pennsylvania health care institutions, colleges, universities and non-profit health organizations. In fiscal year 2003-04, the CURE program supported 39 Pennsylvania organizations with over $80 million in health research grants for biomedical, clinical and health services research. The focus of these projects ranged from pregnancy outcomes, to imaging protein-protein interaction in living cells, to pediatric leukemia.
The state's rich research environment is fueling investment opportunities. In fact, three private venture firms have been selected by the Pennsylvania Tobacco Settlement Board (TSIB) to manage and leverage more than $60 million. The TSIB committed $20 million to PA Early Stage Partners, and $30 million to Quaker BioVentures, and together the two funds closed on more the $300 million, more than double the 3:1 match required. The third fund, Birchmere Ventures III, closed in early 2005, with investments being imminent. These firms are investing in Pennsylvania-based biosciences companies, with investment already underway in companies such as the Eximias Pharmaceutical Corporation, Gentara Corporation, and BioRexis Pharmaceuticals Group. The Commonwealth's initial investment through leverage has created substantial privately-managed venture funds that will serve as the seeds of growth.
Pennsylvania's Life Science Enterprise Commitment is being spearheaded by a leader who understands the potential that biosciences industry holds including job creation, company attraction and retention and, most importantly, hope for those are affected by illness. Just over a year into his term, Governor Rendell, with the help of a bi-partisan legislature, enacted a $2 billion Economic Stimulus Packagethat, among other benefits, significantly bolsters the capital available to biosciences companies in Pennsylvania. These programs currently are creating the capital and financing that is critical to biosciences companies, especially early-stage companies. Measured against its top ten competitor states, a recent study conducted by Stadtmauer Bailkin Biggins, LLC found Pennsylvania's Economic Stimulus Package to offer the "most comprehensive and flexible package of financing programs" compared to its 10 largest economic development competitors, including Florida, Georgia, Illinois, Michigan, New Jersey, New York, North Carolina, Ohio, Texas and Virginia.
Keystone Innovation Zones (KIZ), a crucial component of the Economic Stimulus Package, are geographically designated zones of opportunity and innovation designed to harness resources made available through partnerships. The partnerships are typically formed by a combination of institutions of higher education, private businesses, business support organizations, commercial lending institutions, and venture capital networks including angel investors and foundations. Thirteen KIZs have been established in Pennsylvania to date, with all but one of them having a biosciences component.
Another key component of the Economic Stimulus Package is the R&D Tax Credit with Tradability program, which increases the R&D tax credit to $30 million from $15 million and includes a provision that allows for the sale of the tax credits. The crucial tradability component is allowing Pennsylvania research-heavy start-up companies to sell their unused credit for cash to qualified businesses in the state, allowing then the cash flow they need to increase their research. The R&D Tax Credit Program is creating a win/win situation for big and small companies in Pennsylvania, with small companies infusing dollars back into their operations and research and large companies receiving substantial tax credits.
Under the New Pennsylvania Venture Guarantee program, Pennsylvania is providing investment guarantees to qualified top-tier venture capital companies. A highly innovative approach to spurring investment, this venture program is allowing the Commonwealth to more actively partner with the investment community by guaranteeing up to a total of $250 million on the first losses of equity investments made in Pennsylvania companies by qualified venture capital firms. In return, these investment guarantees will provide an additional $250 million in syndicated investments, leveraging a total pool of $500 million in new capital available for Pennsylvania enterprises.
In addition, the New PA Venture Capital Investment program will soon provide $60 million in funds to Pennsylvania-focused venture capital companies looking to make investment in companies located in the Commonwealth. By requiring a three-to-one match, $240 million in additional investment capital will soon be available for Pennsylvania companies.
These and other brand new stimulus programs are creating high-paying jobs and tax revenues for Pennsylvania. From the growth and success of early stage ventures, to the retention and relocation of established firms that are attracted by the mix of the state's advantages and incentive programs, Pennsylvania is a leader.
In 2004 alone, the Commonwealth directly and through its partner organizations awarded approximately $70 million to nearly 70 biosciences companies in the form of Pennsylvania state loans, grants and tax credits. These awards are expected to leverage approximately $280 million in private sector funds and are helping to grow existing Pennsylvania biosciences companies and relocate others into the Commonwealth. In addition, Pennsylvania in 2004 awarded an additional $70 million to build out infrastructure at 12 biosciences research and development facilities located throughout the state. Since 1998, as result of the state's initiatives and advantages, the number of Pennsylvania biosciences establishments has increased 85 percent, with a similar increase in total wage growth.
Pennsylvania's true uniqueness comes from its philosophy of multi-year, open-ended funding at the very early stage of research and development. The Commonwealth has made an unprecedented long-term commitment to creating a pipeline and launch pad through its Life Sciences Greenhouse Initiative and other technology-based economic development partners such as the Ben Franklin Technology Partners.
The biosciences industry has emerged as one of Pennsylvania's key economic drivers, with the state's innovative programs helping to drive that success. Increasingly more companies are discovering that the Commonwealth's strong assets make it a natural place to grow their company. The fact that the BIO 2005 Annual International Convention has come to Pennsylvania solidifies the growing notion that the Commonwealth is the world's next biosciences hub.
Pennsylvania's highly collaborative approach has been formed by listening to the needs of the biosciences community. Through the involvement of industry, innovative government, world-class academia, financial institutions, leading medical providers, as well as a host of ancillary support organizations, Pennsylvania has become the globally-recognized home of the biosciences continuum.
For more information on Pennsylvania's Economic Stimulus package, please visit www.newPA.com.
For more information on Pennsylvania's biosciences industry, please visit www.pennsylvaniabio.org.
About the Author