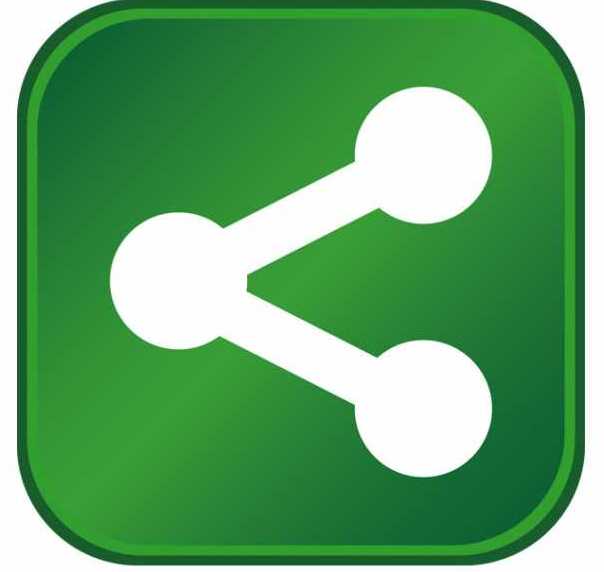 Today's competitive, global marketplace offers tremendous opportunities – and challenges – to growing businesses in the plastics industry. These opportunities can be significantly enhanced by factors as simple as the right location, an education network with specialized training for the plastics industry, and financial assistance from a business-friendly partner.
With two of the five nationally-accredited plastics programs located within the Commonwealth , Pennsylvania is a recognized national leader in providing its nearly 1,000 plastics companies with the educational support necessary to overcome the issues facing the industry today.
The Commonwealth's highly-skilled workforce, business assistance programs, R&D activities, and extensive transportation system are just a few many reasons why the plastics industry is flourishing in Pennsylvania.
This article will detail why Pennsylvania ranks among the world's "Hot Spots" for plastics production, engineering technology, and tool and die molding manufacturing.
Pennsylvania's Support of the Plastics Industry: Breaking the Mold - Favorable Tax Treatment.
Plastics manufacturers pay no sales tax on machinery and equipment used in manufacturing, and no capital stock tax on assets used in manufacturing. There is no tax on personal property or inventory. In addition, businesses located in one of Pennsylvania's Keystone Opportunity Zones pay virtually no taxes for up to 10 years.
Economic Stimulus Package
Pennsylvania's $2.3 billion Economic Stimulus Package is designed to fuel a major new investment in communities and industry across the Commonwealth. Stimulus programs benefiting the plastics industry include the Second Stage Loan Program, Core Industries, the New Pennsylvania Venture Guarantee Program, the New PA Venture Capital Investment Program, and the Keystone Innovation Zone Program. More information can be found at www.newpa.com.
"Certified-Ready" Select Sites
These sites are ready and waiting for all sectors of the plastics industry – manufacturing, assembly work, research and development and warehouse/distribution. According to Site Selection magazine Pennsylvania ranked 3rd in the nation for new and expanded corporate facilities in 2003. For more information, visit www.pasitesearch.com.
A World-Class Workforce
Together, our private industries and outstanding universities are creating a skilled, technology-savvy workforce that is unequalled in abilities and experience. Pennsylvania's six million workers are among the most productive in the nation. The Customized Job Training program, which is the third largest program in the nation, responds to employer needs by providing grant funds for specialized job training to existing or newly-hired employees. In addition, the Workforce and Economic Development Network (WEDnet) offers guaranteed instructor-led free training to qualified Pennsylvania companies.
Economic Development Providers
An established network of economic development providers – from the local to the state level– offers businesses interested in expanding or locating to Pennsylvania a one-stop shop for technical and financial assistance. The Governor's Action Team (GAT), a group of seasoned economic development professionals, works closely with the Department of Community and Economic Development staff – and other agencies – to assist with coordination of resources and to achieve a company's goals.
Industrial Resource Center Network
The seven regional state-funded Industrial Resource Centers (IRCs) provide technical assistance to small and mid-sized manufacturers by applying advanced manufacturing management and production philosophies and techniques. Through individual projects or local initiatives the IRCs work with the National Manufacturing Extension Partnership to provide assistance with product innovation, strategic business services, market analysis and development, factory and office automation, lean manufacturing techniques, and other issues.
Business Retention and Expansion Program
Pennsylvania's Business Retention Program motivates economic development professionals to build upon relationships with businesses in their respective regions. The business retention program's 10 regions have successfully helped all types of Pennsylvania businesses find ways to collaborate with government programs, projects and initiatives in order to solve problems and to produce growth for their companies.
Location/Access to Vital Markets
6 out of 10 major U.S. market areas lie within a 500-mile radius of Pennsylvania's capital. Also within this radius lies 40 percent of all U.S. purchasing power; 45 percent of all U.S. manufacturers; more than 60 percent of Canada's population; and 41 percent of the nation's domestic trade and service industries.
Transportation
Pennsylvania has three ports, one with access to the Atlantic Ocean through the Port of Philadelphia, plus
a 120,000-mile highway system

142 public-use airports

60 plus railroads and more than 5,600 miles of railways

 
 Business Assistance
Pennsylvania has one of the best-funded and most comprehensive inventories of financing programs in the nation, plus
funding of a wide range of needs – from bricks and mortar to technology

 investments and job training

 tax credits for new job creation

 flexible funds for significant location or expansion projects

 infrastructure development/improvement programs

 

 
Electric and Gas Deregulation
Pennsylvania is among the first states to successfully implement deregulation of these industries. The Commonwealth achieved #2 ranking in the Center for the Advancement of Energy Markets' 2003 Retail Energy Development Index, a reference tool that measures the progress states are making in moving from the monopoly model of public utility regulation to the competitive model.
A Technology Leader
In 2001, Pennsylvania accounted for 4.1 percent ($11.2 billion) of all U.S. R&D expenditures ($274 billion), ranking 8th in the nation. Pennsylvania is also a national leader in academic R&D and provides tax credits for R&D investment.
Superior Education and Outreach Training Institutions
Only Pennsylvania can proudly boast it is home to two of the five TAC/ABET nationally-accredited plastics and polymer technology programs, with plastics engineering programs at the Penn College of Technology and Penn State Erie, The Behrend College.
Pennsylvania College of Technology, Williamsport, Pennsylvania
Plastics & Polymer Technology Department
 Degrees offered: Associate of Applied Sciences in Plastics and Polymer Technology, and Bachelor of Science in Plastics and Polymer Engineering Technology

 State-of-the-art production processing equipment

 Modern laboratory facilities

Highly credentialed faculty with extensive real-world experience

Comprehensive curriculum that balances classroom and hands-on experience

Pennsylvania College of Technology, Williamsport, Pennsylvania, Plastics Manufacturing Center (PMC)

Utilizes the latest technologies in product development and rapid prototyping, process improvement and optimization, as well as plastics materials application and testing

Assists companies in patent searching and in writing grant proposals, helping companies avoid the "hit or miss" approach to new technology recommendations and experimental designs

 More than 1,200 companies from Pennsylvania and beyond have received assistance through PMC and between $5-$10 million has been generated from products developed through the PMC in the past five years

 
Penn State Erie, The Behrend College
Plastics Engineering Technology Program
 Offers degrees in plastics engineering technology

Multi-million dollar state-of-the-art processing lab that is among the largest and best equipped in the nation

 Degrees offered: accredited associate degree and accredited bachelor's degree in plastics – materials, processing, and product design and tool design

 
Northwest Industrial Resource Center
Plastics Technology Center (PTC)
Offers product design and development services with the U.S. for both business start-ups and existing small manufacturers

Offers high-quality, high-impact services to the plastics and plastics-related industry

The Keystone Ideas Program provides funding and consultant support for the feasibility, design, sourcing and production phases of new products

 
Pennsylvania Success Stories:
 Brentwood Industries
Reading, Berks County  
Brentwood Industries, one of the largest manufacturers of sheet media in the world, has been manufacturing high-integrity plastic products since 1965. The companyhas provided millions of cubic feet of PVC media to the cooling tower and water and wastewater treatment industries. Brentwood Industries had been looking beyond its hometown of Reading as well as out-of-state for a location for its new facility.
Because of the Keystone Opportunity Zone program, Brentwood decided to expand in Reading. The result – 135 jobs were retained in Reading, and35 new jobs were immediately created, with the promise of much more to come within the next decade. The retention of Brentwood Industries is a double win for Reading. The KOZ chosen by Brentwood is located on land that had been considered difficult to develop. However, when combined with KOZ benefits, Brentwood Industries considered this site to be ideal for this major development.
"The financial incentives received directly from the Commonwealth, the KOZ financial incentive program, and the loyal, dedicated and stable workforce at our existing Reading facility were the determining factors which led us to our decision to remain and grow in Reading." Rita Rye, Chairman & CEO, Brentwood Industries
Nicos Polymers and Grinding, Inc.
Plainfield Township, Northampton County
When it came time to find the right place for continued success in their custom grinding and pulverizing of all thermo plastics materials, the Lehigh Valley fit the mold for Nicos Polymers & Grinding, Inc. The company needed a new location at a site that would help it grow and prosper – someplace with easy access to highways, moderate taxation and equitable insurance and land costs. Extremely important to the company was low energy costs, a labor force with a strong work ethic and a community that offered excellent services and a safe environment in which to live and raise a family. From location to workforce to taxes, Nicos Polymers & Grinding found all the right reasons to move to the Lehigh Valley. In 2000, the company constructed a new 180,000-sq. –ft. facility in Plainfield Township, Northampton County. Nicos has since added additional recycling services and is now the leading PVC recycling company and the largest privately-owned custom grinder in the United States, due in part to its move to the Lehigh Valley.
"Nicos Polymers' relocation to the Lehigh Valley was based on several factors including available land, affordable building costs, and access to major highways, as well as high-quality and productive workforce. The Lehigh Valley had it all. With help from the Lehigh Valley Economic Development Corporation, we were able to meet the needs of our company and join a community which offers excellent services and a safe environment in which to live, work and raise a family." Jim Knicos, President, Nicos Polymers and Grinding, Inc.
Explore Pennsylvania:
The Commonwealth's highly-skilled workforce, extensive transportation system and "let's get it done" attitude are just a few of the reasons why the plastics industry is flourishing in Pennsylvania. It's no wonder that plastics industries like Bayer Corporation/Bayer Polymers, Huktamaki Americas, Andover Industries, Port Erie Plastics, Nicos Polymers and Grinding, and Continental Plastics Containers LLC chose to locate or expand in Pennsylvania.
To learn more about how Pennsylvania is dedicated to finding innovative ways to assist plastics companies, please visit www.inventpa.com or call 1-800-379-7448.
About the Author