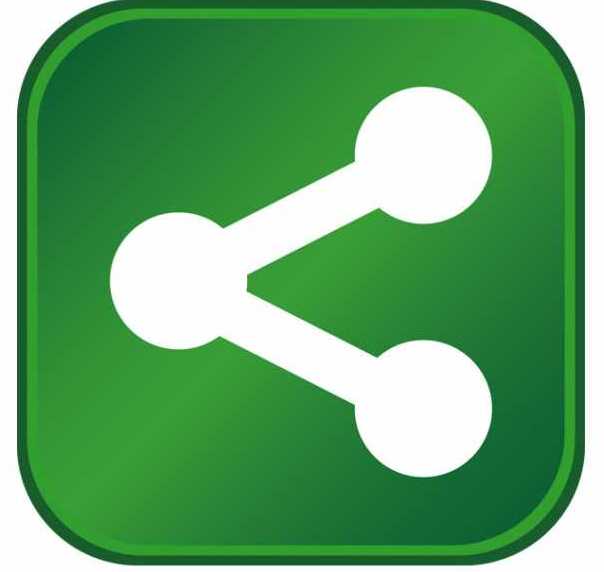 The Keystone State is on the move. The Commonwealth of Pennsylvania has a strong economy, superior market access, a first-class transportation system, a highly skilled and motivated workforce, a very high quality of life, is securely placed as a technology leader, and provides access to some of the best colleges and universities in the world. Considering all these factors, it's no wonder that companies like Gamesa, Westinghouse, Shire Pharmaceuticals, Olympus America and Augusta have decided to locate or expand in Pennsylvania. And why some of the nation's most unique, smart and bright people choose to live there.
 
The Commonwealth's economic transformation over the past several years can be attributed to many factors. Life sciences, alternative energy, high technology, advanced manufacturing and business services are a few of the diverse industries thriving within the borders of Pennsylvania. With Governor Edward G. Rendell's $2.8 billion Economic Stimulus Package, Pennsylvania is taking unprecedented steps to create jobs, retain talent, grow the economy and position the Commonwealth for success. Commonwealth programs provide the capital necessary for growth, whether a company is a start-up or a second-stage manufacturer.
 
The Pennsylvania Department of Community and Economic Development (DCED) cultivates opportunities for businesses and communities to succeed and thrive in a global economy. Led by Secretary Dennis Yablonsky, DCED's mission reinforces the fact that great companies are built in Pennsylvania. The Commonwealth's commitment to maintaining that upward trend is solid. Combined with location, business climate and quality of life, Pennsylvania may be just the right mix for you. And, the Commonwealth's high-quality workforce makes the state a nationally recognized leader in industry-driven workforce development.
 
High Technology
Pennsylvania is home to dozens of innovative programs and initiatives that are designed to stimulate the economy by providing the capital, infrastructure and talent necessary to create and retain high-paying, highly-skilled technology jobs. Pennsylvania is at the forefront of technology, and routinely attracts and grows firms.
 
Alternative Energy
Replacing consumed energy is a global problem that Pennsylvania's research and technology companies strive to solve. Industry strengths, like the educated talent and business support offered by Pennsylvania, provide fertile ground for the alternative energy industry to grow.
 
Pennsylvania's renewable portfolio standard is among the most aggressive in the nation, and is driving growth there in renewable energy development. What's more, as part of the mid-Atlantic region, Pennsylvania is situated at the heart of the nation's solar PV-mandated market.
 
Wind Energy
Progressive initiatives such as Governor Rendell's $850 million Energy Independence Fund and the Alternative Energy Portfolio Standards Act have contributed to Pennsylvania's success as a leader in the American wind energy sector. The Energy Independence Fund supplies venture capital, grants and loans for the establishment and expansion of energy companies, and promotes clean energy projects and energy economic development projects.
 
Pennsylvania's prestigious academic institutions bring fresh talent, technology and ideas to the wind energy industry by promoting research, development and scientific assessment of sustainable energy technologies and resources. Premier universities such as Pennsylvania State, Drexel, Carnegie Mellon and Lehigh are a few examples of academic institutions which support their emerging wind energy sector.
 
Pennsylvania is home to many thriving domestic and international wind energy leaders, including a wide range of suppliers and manufacturers. Their prime location, vast transportation network, strong supply chain, advanced manufacturing capabilities and reliable workforce make this state the 'destination location' for investors and companies involved in wind energy.
 
Success Stories
Gamesa Wind US
In 2006, Gamesa settled into its new quarters for its U.S.-based operations. Facing fierce competition from other states seeking to build their wind energy portfolios, Pennsylvania won Gamesa's favor and is the recipient of huge investments which include Gamesa's headquarters, three wind turbine manufacturing plants and wind farms along the Allegheny Mountains ridgeline. With rapidly growing demand for wind turbines throughout the United States, Gamesa's assets in Pennsylvania have positioned it as a forerunner in the U.S. market.
 
Westinghouse Electric Company
Since the Three Mile Island accident, the nuclear industry had been largely unpopular. However, a clear consensus has recently emerged that nuclear energy must once again become a meaningful part of the energy generation picture. Amidst a nuclear renaissance, regional and state leadership recognized that it could not let Westinghouse get away. Westinghouse's growth, as the worldwide industry leader, was largely apparent in the region. They were hiring engineers at record pace with no signs of slowing. It was obvious that they would outgrow their 571,084-square-foot Monroeville, Pennsylvania campus – referred to locally as the Energy Center – long before their 2010 lease expiration.
 
On August 14th, 2007, Westinghouse broke ground on its 800,000-square-foot headquarters complex, scheduled for completion by 2010. The company plans to create 931 jobs and retain 2,243 existing jobs.
 
Life Sciences
Pennsylvania encompasses the entire continuum of the life sciences – world-class basic research, emerging companies, mature industry and global pharmaceuticals. In that way, Pennsylvania fosters the groundbreaking research and innovation necessary to make astounding advances in biotechnology. With a focus on integrated bio-pharma manufacturing, biotech research, and medical equipment and devices, Pennsylvania is known for innovation. 
 
Pennsylvania boasts companies that are developing, manufacturing and distributing drugs, vaccines, medical devices and diagnostics that are providing better treatments and testing to patients around the world in delivering biosciences therapies to the market. Since 1998, the number of biosciences establishments has grown 85 percent, annual wages have risen 25 percent and total wage growth was 82 percent.
 
Emerging and Growth Companies
The Commonwealth has made an unprecedented long-term commitment to creating a launch pad and pipeline that fosters young company growth. By providing programs and initiatives that support this early phase, the Commonwealth is helping to close the funding and assistance gap which is often labeled the "valley of death" for promising technologies and companies. It is in this early phase of the bioscience business lifecycle that pre-seed and early-seed investments are critical to the success of research and commercialization activities.
 
Advanced Manufacturing and Materials
Known as a manufacturing-friendly state, Pennsylvania is nationally recognized as a location to expand and relocate operations. Manufacturing is an essential element of Pennsylvania's economy, contributing $64 billion annually to the Gross State Product. Industries such as powdered metals manufacturing, agro-food processing and prefabricated housing help Pennsylvania to be a national leader in production and research and development. Add to that a strong community of qualified workers, top universities, and long-term support throughout the lifecycle of an advanced manufacturing and materials company – and it's no wonder that Pennsylvania is such a leader. 
 
Business Services
Pennsylvania is home to many industries from creative services, like advertising and design, to the financial services sector. Corporate headquarters like Alcoa and Shire Pharmaceuticals reside in the area, and provide thousands of skilled jobs to Pennsylvania's workers. 

To learn more about financing, tax incentives and valuable resources, please visit:  www.newPA.com .
About the Author