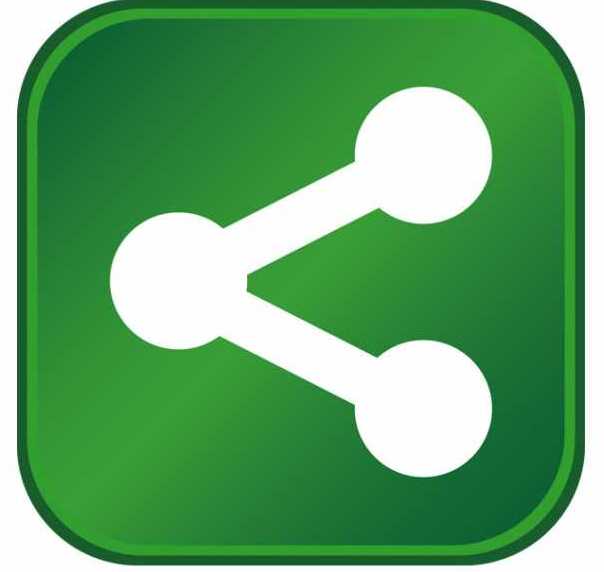 Opportunities—there's no better place for advanced manufacturing companies to find them than South Carolina. Whether it's opportunity for growth, for increased profitability, or for reaching new markets—all opportunities lead to success in the Palmetto State.
The manufacturing industries that have recently announced investments or expansions here include medical devices, injection molding, engineered wood products, composite minerals, GRP laminates, automation equipment, and engine and transmission applications, to name just a few.
Why are all these industries choosing South Carolina?
Renowned workforce training methods. Unparalleled access to government. Heightened research and development capabilities. From our high-quality infrastructure to our unbeatable quality of life, we're a state that's firing on all cylinders.
Workforce
Imagine a specialized labor force, skilled and ready to perform the day a company opens its doors. Since 1961, that has been the reality for 1,748 businesses and 223,091 workers in South Carolina. Thanks to our internationally recognized Center for Accelerated Technology Training (CATT) program, which designs and implements customized training programs for private industries, incoming businesses are spared training hiatuses and delayed cash flow. Instead, they receive recruiting and training services tailored to their specific needs before a dime is spent on payroll. This way, companies can depend on productivity and revenue from day one.
Disciplines taught by South Carolina's CATT program that are especially relevant to advanced manufacturing operations include Chemical Engineering Technology, Plastics Processing Technology, Mechanical Engineering Technology, Tool and Die Casting Technology, and Machinery Maintenance.
Infrastructure
South Carolina's established infrastructure allows advanced manufacturers to bring their ideas to the world quickly and efficiently.
Shovel-ready sites. Construction in South Carolina can literally begin tomorrow. Because the state offers a multitude of shovel-ready sites, businesses can secure facilities faster and capitalize on their respective markets sooner. With the state's searchable database at www.SCcommerce.com  businesses or consultants can generate continually updated site lists by defining specific criteria including size, infrastructure, and surrounding community resources.
One-stop permitting. In South Carolina, we've eliminated the red tape that can inflate an expanding company's real and opportunity costs by creating a single, proactive permit source. In our state, less than one percent of permit requests are challenged. The cost of compliance is very low, and initial and maintenance permitting fees are among the lowest in the nation.
Intellectual property protection. South Carolina's Trade Secrets Act is the most comprehensive statutory protection of its kind in the Unites States.
Logistics. When it comes to a company's materials, production process, or distribution flow, so much depends on the ability to connect efficiently with the outside world. In South Carolina, our network of transport options allows businesses to maintain just-in-time manufacturing and distribution processes. We have three sea ports (including Charleston, the second most efficient carrier port in the country); access to nine airports including one international hub; 2,600 miles of rail support; and five major interstates that connect to more than 50 percent of the nation's fastest-growing markets in a day's drive or less.
Abundant, low-cost utilities. In South Carolina, water, electricity, and natural gas are readily available; in fact, two of the largest river basins on the East Coast are located here. Also, companies have access to two interstate natural gas pipelines with four distributors. With industrial power costs averaging 3.7 cents per kilowatt hour, we offer some of the lowest utility rates in the Southeast.
Capital
Long known for robust fiscal incentives, South Carolina has refined its strategy to help put financing resources in place for new and expanding companies.
Tax advantages. South Carolina continues to create opportunity for advanced manufacturers by offering a number of strategic advantages and ways to increase profitability. Our corporate income tax rate is the lowest in the Southeast, and companies have the option to offset corporate income tax liability through credits for new job creation, research and development activities, corporate headquarters facilities, provision of child care facilities, and investments in new production machinery. We also offer the option of negotiating a fee in lieu of property taxes with capital investment as low as $5 million. With this provision, some companies have been able to lower property taxes by as much as 60 percent and stabilize tax bills for up to 30 years.
Education
Secondary education. A skilled, capable workforce begins with a well-educated population. That's why we're proud to be making such impressive strides within our public school system. We rank first in the country in teacher improvement, third in the number of nationally certified teachers, and we maintain some of the toughest testing standards in the country. Plus, our SAT scores are the nation's most improved.
Research and Development. With three major research universities, South Carolina has established a number of strategic alliances to meet the needs of various industries for innovation and intellectual support. State-sponsored initiatives such as our Endowed Chair Program channel tens of millions of dollars toward advancements in areas from neuroscience to nanostructures.
A Clemson University spin-off recently developed a process for deriving polylactic acid from corn to combine with plastic materials to make a product combining single-use durability with biodegradability. The University of South Carolina Research Foundation has received a donation of intellectual property involving PET and nylon nanocomposite materials with improved barrier qualities. USC is also conducting research on nanocables of a semiconducting polymer to determine electro-optic signal transmitting ability.
Quality of Life
The intangibles that define quality of life are difficult to quantify, but these elements can be effective tools in the recruitment and retention of top industry talent. They are important, and in South Carolina they are unparalleled.
Cost of Living. South Carolina offers a cost of living well below the national average. In fact, it's nearly half that of New York, California, and Massachusetts. From beautiful real estate to low income taxes, the level of value that South Carolina offers comes as a welcome change to new residents.
Moderate climate. South Carolina's location along the eastern seaboard provides a near-perfect climate, with four distinct seasons and a mean temperature of 62 degrees Fahrenheit. There is no rainy or dry season, and most of the state receives an average of 49 inches of precipitation each year.
This temperate climate encourages outdoor activities all year. Spring begins in March and is announced by a colorful display of dogwood, azaleas and wisteria. The beaches are busy by mid-April. And with its vibrant foliage, autumn often stretches into the early days of December.
Choices. From rural vistas to urban settings, from the Atlantic Ocean to the Blue Ridge Mountains, all are within easy reach in South Carolina. With more than 200 miles of coastline, 45 state parks, one of the country's fastest growing metropolitan areas, and several hundred of the world's most challenging golf courses, opportunities to relax and recharge are everywhere. Options such as these make it no surprise that South Carolina is home to four of the United States' top 50 cities for expansion and relocation.
South Carolina is Open for Business!
More than anything, success is an attitude—a can-do perspective that makes things happen. The ability, enthusiasm, and commitment to prosper is shared by every citizen of our state. Imagine the difference that can make for your business. Visit www.SCcommerce.com or call 1.800.868.7232 to find out more about the opportunities that await you in South Carolina.
About the Author