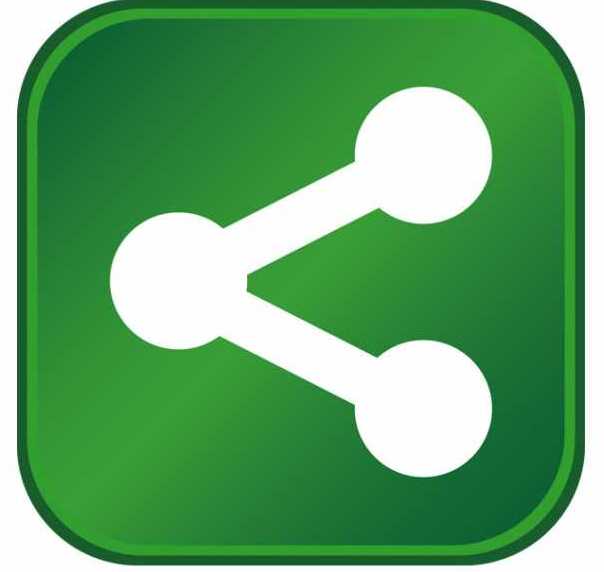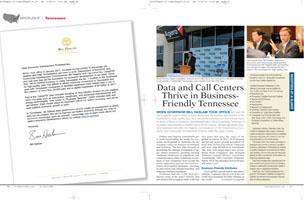 When Governor Bill Haslam took office last year, he had a specific goal in mind: to make Tennessee the number-one location in the Southeast for high-quality jobs. As a successful businessman and entrepreneur, he knew a focus on economic development was critical to growing Tennessee's economy and ensuring a healthy future for its citizens. Haslam appointed long-time business executive Bill Hagerty to commissioner of the Department of Economic and Community Development (ECD) to make this goal a reality.
Haslam and Hagerty immediately got to work transforming the model for economic development in Tennessee by developing a plan for business recruitment and retention. The new plan focused on prioritizing the strategic recruitment of target cluster industries, assisting existing Tennessee businesses in expansions and competitiveness while continuing recruitment of new companies from around the globe, supporting regional and rural economic development strategies, investing in innovation and entrepreneurship, and reducing business regulation.
Tennessee had one of the most productive years in the state's history, and job creation hit its highest mark in the last five years and since the onset of the global recession. In 2011, ECD projects and private-sector growth accounted for more than 28,500 new jobs in Tennessee and more than $4 billion in investment. The state welcomed major new investments from companies that included Amazon, General Motors, Electrolux, TeamHealth, TRG Customer Solutions, Sprint, NYX Incorporated, ServiceSource and many more.
Business-Friendly Attributes
From global corporations to innovative startups, Tennessee has proven to be one of the most business-friendly climates in the world.
Tennessee has no personal income tax and one of the lowest state and local tax burdens in the country. Tennessee is also a right-to-work state with a high-quality, trained workforce and home to some of the country's most progressive and comprehensive educational reform initiatives.
With its ideal location, Tennessee provides companies with an efficient means for doing business with customers and suppliers around the world. The state is within a day's drive of 76 percent of all major U.S. markets and boasts an exceptional infrastructure network. There is immediate access to eight interstate highways, six Class 1 railroads with the U.S.'s third-largest rail center in Memphis, 1,092 miles of navigable waterways, and six commercial airports including the world's second busiest cargo airport at Memphis International.
Data and Call Centers
Tennessee ECD has identified six key clusters where the state holds a competitive advantage and around which much of its business-development efforts are focused. These include automotive; chemical products and plastics; transportation, logistics and distribution; health care; advanced manufacturing and energy technologies; and business services.
The business services sector includes data and call centers, along with headquarters, financial services, online information services, computer services and programming, and facilities support services.
There are nearly 200 data and call centers in Tennessee employing more than 34,000 Tennesseans. These companies are usually large job creators for their communities and require a trained workforce. ECD often partners with the Tennessee Department of Labor and Workforce Development to host job fairs to help with the recruitment of qualified and skilled employees.
A distinct advantage Tennessee holds is a ready and available inventory of data and call center locations. The Tennessee Valley Authority (TVA) engaged Deloitte Consulting to evaluate and identify primary data center sites ready for development.
These primary sites provide access to fiber optic connections and redundant power grids; are located in areas that are low risk for natural disasters; and are constructed in quiet areas with low surface traffic and away from rail lines and airports. In addition to the state's business-friendly climate, potential companies can take advantage of Tennessee's competitive electric rates, excellent power reliability and capacity, and dual feed capability.
Recent Announcements
Data and call centers have always been a part of Tennessee's modern economic landscape and others are taking notice. Some of Tennessee's recent data and call center announcements include Agero, HomeServe USA, Sprint and TRG Customer Solutions.
In May 2012, Agero announced it was locating a call center in Clarksville, Tennessee. The company, a provider of connected vehicle services including roadside assistance and claims management, will create more than 500 jobs and invest $8 million in its Tennessee location.
Less than two years after announcing plans to open a Tennessee facility, HomeServe USA announced in April 2012 plans to expand its Chattanooga, Tennessee, call center operations. The company, a provider of home-repair service programs, will create an additional 120 jobs and service the Continental U.S. and Canada.
In November 2011, Sprint announced it will relocate its call center operations to Sullivan County, Tennessee, from a current Bristol, Virginia, facility. The move represents a multimillion-dollar investment in the state and the creation of more than 600 new jobs to Tennessee. The call center will be built on a site already aptly named "Sprint Drive" in Blountville, Tennessee.
TRG Customer Solutions, a global business process outsourcing (BPO) provider of customer management solutions and technologies, announced in September 2011 the launch of its new contact center facility in Spring Hill, Tennessee, the company's first Tennessee site. TRG Customer Solutions will create more than 300 customer-care-representative positions.
Tennessee has a strong track record of success in attracting and growing data and call centers across the state. With a solid economic plan in place, this and other industries are finding that Tennessee is the best place to call home.
About the Author