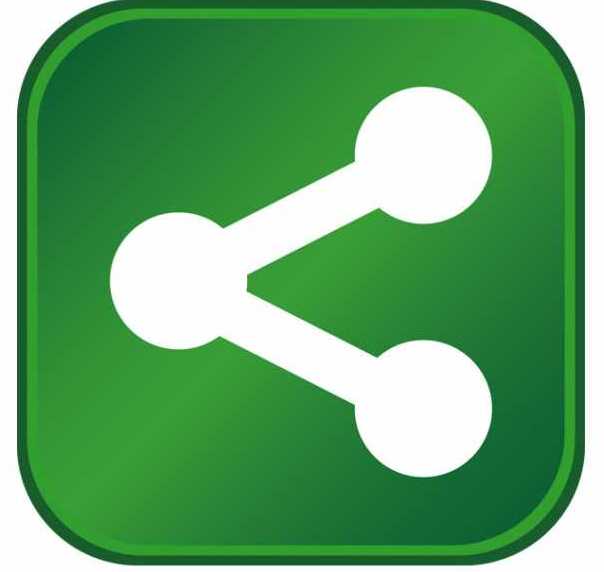 Investing in the area's economic infrastructure pays big dividends today – and in the future
While the economy may have slowed down over the past few years, Gallatin's economic development team hasn't. Instead, the Gallatin Economic Development Agency's efforts to shore up the area's local businesses and economy are going strong. Its objective is to enable the companies in the area to thrive – and to entice additional companies to come to Gallatin.
It's already paying off.
"Gallatin-based companies made headlines regionally, nationally, and world-wide through remarkable growth in the midst of perhaps the worst economy in our nation's history," said Clay Walker, Executive Director of the Gallatin Economic Development Agency. "By being prepared during the economic slowdown, we're using this as an opportunity to capitalize on the uptick in the economy when it comes."
From expanding its industrial park to working on obtaining Foreign Trade Zone subzone designation to developing move-in ready business sites that are pre-planned and pre-permitted, Gallatin is pulling out all the stops to be attractive to business, both current and future ones.
Gallatin, part of Nashville's metro area in historic Sumner County, is located within 600 miles of half the United State's population. This, coupled with the city's strong pro-business stance, is why half a dozen corporations currently have headquarters in Gallatin and others have manufacturing and logistics facilities there.
"We discovered this year just how important a strong existing business component is to our economic development well-being," Mayor Jo Ann Graves said. "Our existing business and industry base provided stability in a dismal economy. Without our vibrant primary job base, it would be difficult, if not impossible, for our city to continue to move forward in the manner our citizens have come to expect from us."
Strong existing businesses abound, with many corporate headquarters
Gallatin boasts of an entrenched business base, including six with corporate headquarters – and several other companies are likely to follow soon. They include:
Shoals Technologies Group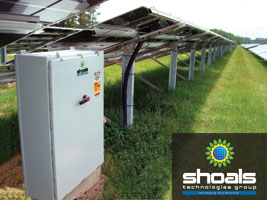 Shoals manufactures components for the solar power industry, including solar panel cable assemblies, junction boxes, combiner boxes and wire harnesses. Currently, the company has manufacturing facilities in nearby Portland, as well as in Alabama. However, it is building a headquarters and manufacturing facility in Gallatin. In fact, it was Gallatin's strong economic development team that brought them to the area in the first place.
"They needed to get up and running fast, so we found them an existing facility in Portland that they could use immediately," said Walker, with the Gallatin EDA.
John Maros, COO of Shoals, agreed: "The Gallatin economic development team was very helpful and understood our business's needs. Our business was going crazy and we went through an exhaustive search to find the right location. They 'got it'."
With the company expanding so quickly, it needed to hire highly skilled employees fast. Maros remarked that the Gallatin area has a diverse, educated, reliable workforce. The company went from five employees to 150 in six months – and hired all of them from the Gallatin/Sumner County area.
"And it wasn't just assemblers. We hired electrical engineers, process engineers, middle management and more," said Maros.
Servpro Industries
Headquartered in Gallatin since 1988, Servpro Industries recently expanded and completed a 116,000-square-foot warehouse and distribution center behind its corporate headquarters. The company, which offers a line of franchisor clean-up and restoration specialists, moved to Gallatin to take advantage of the area's central location to much of the eastern United States.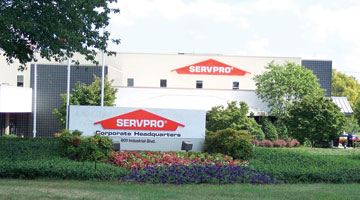 "This will allow for more inventories to be carried to meet and better service the demands of our 1,500-plus franchises as a result of continued growth of the company," CFO Rick Forster said. "The existing warehouse space will be converted into office and administrative space as the company continues to hire and meet the demands of growth."
Linatex Corporation of America
Linatex Corporation of America is considered to be the foremost authority in the use of natural rubber for abrasion, impact and corrosion resistance and is the leading slurry hose manufacturer. Its Gallatin facility serves as the company's U.S. headquarters as well as a manufacturing plant. The company, which recently announced plans to expand its production there, expects its slurry hose sales to double in 2010.
"Linatex has long been known as being a solutions provider for our customers and the growth in our slurry hose operations is a direct result of those efforts," President Greg Caddle said. "In a market that has seen downsizing and layoffs, it's exciting to be in a position of growth and expansion."
Samick Music Corporation
Samick Music Corporation was headquartered in California for 23 years before building a 14,000-square-foot corporate office and 200,000-square-foot assembly and distribution center in Gallatin in 2006. Samick has established itself as a leading musical instrument manufacturer. It has greatly expanded by acquiring small, independent instrument manufacturers.
The Gap
The nationwide clothing retailer's largest distribution center is located in Gallatin, with nearly 2.5 million square feet of Class A distribution space. It employs 900 to 1,000 people, based on the season.
Strong programs benefit both current and new businesses
One of the area's key programs is called GEAR, Gallatin Expansion and Retention, which not only serves its major employers, but is also a catalyst behind existing business efforts throughout the county. It is designed to provide local companies with whatever assistance is needed from the Gallatin EDA, other city departments, as well as from other local, regional and state organizations.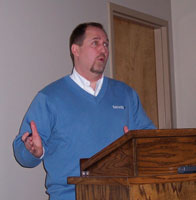 Approaching its fifth anniversary, GEAR is one of the programs that's been paying large dividends, according to Walker. One popular GEAR service is a wages and benefits survey.
"This information is a vital tool for our existing industry as well as industry proposing to locate in Sumner County," said Denise Geminden, Economic and Community Development Director of nearby Portland. "Gallatin's EDA saw a need and took the lead to provide a valuable tool for Sumner County employers and all the economic development efforts in the county."
Plus, the Gallatin EDA just launched www.gallatinbusinessvisions.com, a resource center for small businesses. The site is designed to help entrepreneurs and start-ups with the crucial elements they need to start a business, including how to develop a business and marketing plan, how to get a business license and more.
The Gallatin Industrial Center drives more growth
The Gallatin Industrial Center, the area's business park, is undergoing a 207-acre expansion to further meet the needs of new and existing businesses. To fast-track growth in the center, the Gallatin EDA is launching a Virtual Building Program that enables business to develop sites and move in quickly. It's developed three buildings that are pre-planned, pre-permitted and ready for construction. The program is designed to eliminate up to six months from the design/construction process and can be worth thousands to millions of dollars to qualifying companies.
To further encourage growth, the EDA is in the process of having the Gallatin Industrial Center designated an FTZ subzone of Nashville's FTZ #78.
A close partnership with Volunteer State reaps vast rewards
The city has close ties the Volunteer State Community College. The college, which has a strong economic development mission, has partnered with the EDA in hopes of creating a 30,000-square-foot small business incubator, which is currently in the feasibility and business plan stage.
"From the beginning, this college has been sensitive to our business community and community at large. We do what's needed to foster economic development and provide an adequate, skilled workforce," said Hilary Marabeti, Assistant Vice President of Continuing Education and Economic Development at Volunteer State Community College. "More and more industries come to us to ask what we can do to help them. We're able to design, develop and offer programs that have a direct connection to the type of training that these companies need," she continued.
Plus, the college is frequently asked to sit at the table when prospects are looking at the Gallatin area.
One company that Vol State, as it is called, worked with is The Gap. Marabeti said that when the company came to Gallatin, company executives told the college they needed to train logistics and warehouse employees, both entry-level and employees looking to move up or improve performance. In response, the college created a certificate and associates degree in logistics.
Gallatin's business-friendly environment drives success
It's not a stretch to say that Gallatin is one of the most pro-business communities in the region. With its commitment to its existing business base and its goal of attracting more, the city has focused its priorities on business and economic development.
Maros of Shoals Technologies Group agrees: "The city lets you go forward, grow and be profitable. They are supportive without jumping thru a lot of hoops."
Walker adds, "Our job is to make their lives easier so they can focus on having a successful business."

About the Author