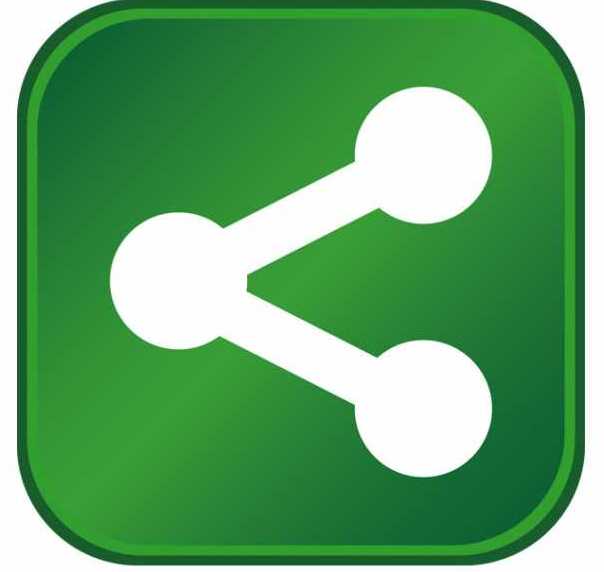 Space to grow, a pool of talented professionals and a business-friendly, low-cost environment that stimulates growth are necessary ingredients for the bioscience industry to succeed. Virginia has all three.

Virginia is becoming the location of choice for a growing number of bioscience firms.

Virginia is becoming the location of choice for a growing number of bioscience firms. Just last month, SRI International announced plans to establish a new Center for Advanced Drug Research (CADRE) in Rockingham County, Va. CADRE will partner with James Madison University and other Virginia institutions of higher education in its research efforts that, in addition to drug research, will delve into areas such as bio-threats and homeland security, engineering, nanotechnology, energy and information technology. CADRE will create more than 100 new jobs with an average annual compensation of $85,000.

SRI joins the more than 200 bioscience firms in Virginia, including Howard Hughes Medical Institute, Eli Lilly, American Type Culture Collection, the Philip Morris Research and Technology Center, Novozymes, Wyeth, Barr Laboratories and Merck. In the past decade, the bioscience industry has publicly announced the creation of 4,900 new jobs and $2.1 billion in capital investment in Virginia.

Best State for Business

Recently ranked "Best State for Business" by Forbes.com, Virginia's position in the mid-Atlantic region and close proximity to Washington, D.C., offers a strategic location that helps to attract bioscience facilities. Virginia is a right-to-work state, which contributes to high workforce productivity and a favorable labor climate. The Commonwealth also provides efficiency in laws, tax regulations and policies. Wages and other employee-related costs are significantly below the U.S. average.

Growth in the bioscience industry in Virginia enjoys wide support—from federal agencies and Virginia's businesses and organizations to Virginia Governor Timothy M. Kaine. In fact, one of Virginia's nine economic development strategic goals released in the fall is the support of technology and research and development sectors through legislation and funding.

Virginia Biotechnology Association (VaBIO), a professional association that promotes the biotechnology industry in Virginia, also is a big supporter. VaBIO represents the interests of the industry before federal, state and local legislators and regulators. In October, VaBIO and partners received a $1.5 million grant from the U.S. Department of Labor for its proposal to create a new employer-validated certification system and an employer-designed training program for advanced manufacturing technicians. A total of 186 groups applied for funding through the President's High Growth Job Training Initiative. VaBIO was one of only 11 recipients.

Virginia's growth in the bioscience industry is due in part to a highly capable workforce. Virginia ranks high nationally in areas that support a strong and competitive knowledge-based economy. Virginia leads the nation in technology job creation and has the second-highest concentration of high-tech workers according to Cyberstates 2006: A Complete State-by-State Overview of the High-Technology Industry.

The National Science Foundation reports that more than 24,940 doctoral scientists and engineers reside in Virginia—the ninth largest concentration in the nation. Additionally, Virginia universities are graduating significant numbers of students with skills that biotech companies need.

Partners in Education

Virginia is home to a host of universities actively involved in bioscience research and workforce development, providing an environment that stimulates growth.

The National Science Foundation reports that $849 million was spent in academic research and development at Virginia universities in 2004. Life science research and development funding annually comprises more than 50 percent of this funding..

According to U.S. News Virginia College Rankings 2006, the University of Virginia (UVA) ranked second among the top 50 public national universities. The College of William and Mary ranked sixth and Virginia Tech ranked 34 on the list.

UVA is highly regarded for its graduate engineering program and school of medicine. The University's biomedical engineering department currently ranks 15th best in the U.S.

The College of William and Mary, considered the best small public university in the nation, has select graduate programs in scientific niche areas of marine biology, computational science and geriatric health.

Virginia Tech is a leader in transgenic animal and plant technology and ison the National Science Foundation's list of top research universities.

Virginia Commonwealth University (VCU) and its Medical College of Virginia Campus ranks as the nation''s 4th largest academic health center with a comprehensive suite of schools in dentistry, medicine, nursing, pharmacy and allied health professions. VCU is recognized for both basic and clinical research, and is recognized as the premier comprehensive neurotrauma center in the world.

George Mason University (GMU) has a strong School of Computational Sciences and offers one of the nation's first doctoral degree programs in bioinformatics. GMU is rapidly developing broad capabilities in functional genomics at its Prince William County campus with collaboration with the American Type Culture Collection (ATCC). GMU also is the 2005 recipient of a $25 million NIH grant for the construction of a regional bio-containment laboratory.

James Madison University (JMU) focuses on undergraduate training and offers an integrated science and technology program with a strong biotechnology component. JMU has a state-of-the-art biomanufacturing training facility where students can focus on workforce skills required for the design and management of biopharmaceutical manufacturing.

Eastern Virginia Medical School (EVMS) is a private medical school that sponsors $24 million in research annually through centers such as the Jones Institute of Reproductive Medicine and the Strelitz Diabetes Institute. Many of the clinical and research programs associated with EVMS are at the forefront of advanced treatment and research.

In addition to Virginia's institutions of higher education, the Virginia Community College System (VCCS) serves as a major resource for job training and retraining for bioscience companies throughout the state. The Virginia Department of Business Assistance's Workforce Services Program often partners with VCCS to provide customized recruiting and training services to companies creating new jobs. This state-funded program has helped to reduce the human resource development costs of companies such as Merck, Abbott Laboratories, Wyeth, American Type Culture Collection and Barr Laboratories.

Space to Grow

Virginia's bioscience companies are clustered in four regions of the state. The largest group of companies (37 percent) resides in Northern Virginia. The Richmond region has about 25 percent of the companies—a concentration growing out of the research at Virginia Commonwealth University and the region's pharmaceutical manufacturing base. [PROVIDE MAP]

Virginia offers a number of bioscience research parks across the Commonwealth that are ready and waiting for new bioscience tenants.

The Virginia Bio Technology Research Park, located in downtown Richmond adjacent to the VCU Medical Center, continues to expand. Park tenants include more than 50 national and international bioscience companies, research institutes and major state and national medical, forensic, and public health laboratories, including UNOS charged with management of the nation's organ transplantation process. After completion of the $300 million, 450,000-square-foot Philip Morris Center for Research and Technology, the park will be two-thirds developed. Ultimately, the park is projected to contain more than 1.5 million square feet of space and will be an employment center of more than 3,000 life science professionals.

Adjacent to the City of Richmond, both Chesterfield and Henrico counties have designated significant portions of prime industrial park land for bioscience companies and high-technology manufacturers.

INNOVATION@Prince William Technology Park is a 1,600-acre technology park owned by both public and private developers in Prince William County. Biotechnology is a key component of INNOVATION, which is planned and zoned for immediate bioscience laboratory, production, testing and development facilities. In addition to major pharmaceutical and bioscience firms, the park will also accommodate the recently announced Virginia Department of Forensic Science Northern Virginia laboratory; GMU's Regional Bio-containment Laboratory; and the Alexandria Technology Center, which, when fully developed, can accommodate up to 400,000 square feet in specialized biotechnology space.

The University of Virginia Research Park at North Fork offers another option that, when completed, will include facilities for laboratory research, medical, and pharmaceutical companies.

The Riverside Center for Research and Technology in Roanoke is a 110.5-acre, city-developed research park. CBI, its first tenant, is constructing an $8 million office and laboratory complex. CBI is a partnership among Carilion Health System, the University of Virginia, and Virginia Tech.

Riverstone Technology Park in Halifax County is a 165-acre technology park owned and managed by the Halifax County Industrial Development Authority that is targeting biomanufacturing. A $12 million, 67,000-square-foot, multi-tenant building has been constructed to attract biotechnology, R&D, and technical manufacturing.
About the Author