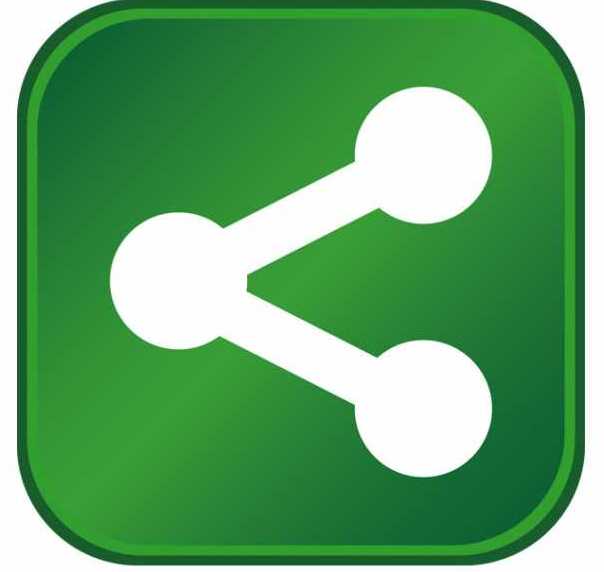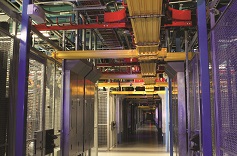 In 1607, Virginia was founded as an international business venture. More than 400 years later, the Commonwealth holds firmly to its reputation as a leading state for business. 
With its coveted East Coast location, exceptional transportation and utility infrastructures, growing workforce, strong educational system and a pro-business environment, Virginia is a top business location for companies looking to flourish. In addition to its exceptional resources, the Commonwealth offers competitive, stable operating costs as well as a low, six percent corporate income tax — one of the lowest in the nation — that hasn't increased since 1972.
The high caliber of corporations in Virginia demonstrates the Commonwealth's business-friendly landscape. Virginia serves as the home for 35 Fortune 1000 firms and 73 firms with annual revenues exceeding $500 million are headquartered in the Commonwealth. The success of companies such as Stihl, Northrop Grumman, DuPont, Micron, Canon, Lipton and WestRock is an accurate indicator of how much can be accomplished in the Commonwealth. The prestige and diversity of companies that come to or continue to grow in Virginia — Rolls-Royce, Amazon.com, Microsoft, ADP, Bechtel, K2M, Continental and Deschutes Brewery, to name a few — validate the Commonwealth's ability to attract industry-leading companies across various sectors.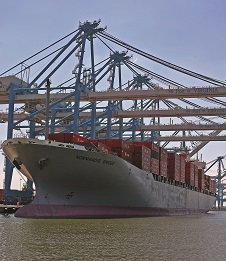 More than 700 international companies from more than 40 countries have selected Virginia as their gateway for global enterprise. These foreign companies do business at more than 800 locations in the Commonwealth. From 2006–2015, the Commonwealth has received more than $10.32 billion in foreign direct investment.
Virginia's prime location is enhanced by its transportation infrastructure that connects companies to the U.S. and global economy in a way that many other states do not. The Port of Virginia is one of the three busiest container ports on the U.S. East Coast, vital to businesses depending on ports for access to the worldwide marketplace. The port has the single best infrastructure on the East Coast, with a 50-foot ice-free channel, no overhead obstructions, on-dock rail service (two Tier 1 railroads) and easy access to ocean lanes, and it is the only East Coast port with congressional authorization to dredge to 55 feet. With six major interstate highways, Virginia has the third-largest state maintained transportation network in the country, and more than 40 percent of the U.S. population is within a 10-hour drive. Fourteen airports serve the Commonwealth, including Washington Dulles International Airport, which provides non-stop flights to five continents.
Virginians are the real advantage for companies. The Commonwealth is a right-to-work state, and its workforce is readily recruitable and highly productive. With a population of more than 8.3 million and a workforce of more than 4.2 million, Virginia successfully supports the state's substantial industry base.
The Commonwealth's motivated workforce is largely attributable to Virginia's status as one of the most educated states in the nation. With more than 500,000 students enrolled in 100 in-state institutions of higher education, Virginia's education system is the 11th-largest in the nation. The Commonwealth hosts 23 community colleges with transferrable programs that partner with companies to offer customized workforce training programs. This tradition of lifelong education ensures Virginia's workforce is consistently prepared for changing technologies for companies today and for industries of the future.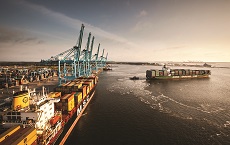 An educated workforce has also allowed Virginia to build a resilient and diverse economy. The biomass, automotive, data center, food and beverage and aerospace industries represent robust business clusters in which the Commonwealth possesses unique advantages.
Thanks to Virginia's workforce readiness and higher education, the Commonwealth is a world-class center for emerging Internet technology, software development, fiber optics and advanced communications companies. High-tech is often associated with Silicon Valley, but the Commonwealth actually has one of the highest concentrations of technology workers in the country, accounting for more than 172,000 employees at information technology companies. More than 70,200 of those jobs were added in the past 10 years, with investments of more than $12.3 billion from companies such as Amazon.com, IBM, ADP, Cvent, Digital Realty Trust, Opower, DOMA Technologies, Micron and Microsoft.
With the advance of cloud computing and online services, the demand for data centers grows on a daily basis, and Virginia provides a timely, cost-effective solution for locating these facilities. In fact, Northern Virginia has the largest market share of any data center market in the nation, with more than 580 data processing, hosting and related establishments. Seventy percent of the world's Internet traffic passes through the Metropolitan Area Exchange in Ashburn, Virginia, which is considered the "bullseye" of the Internet.
While certainly not the only Virginia region thriving in the technology sector, Northern Virginia has become a hub for many well-established tech firms, as well as many young tech agencies. The region is the country's largest market in terms of square feet of operational data center space, due to its historic status as a key intersection for communications networks, competitive utility rates and proximity to Washington, D.C. The Commonwealth is also home to several federal agencies focusing on cybersecurity including the U.S. Army Cyber Command, U.S. Department of Defense, U.S Department of Homeland Security's National Cyber Security and Communications Integration Center and the Defense Advanced Research Projects Agency.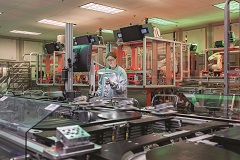 Advanced manufacturing is another industry that is steadily becoming the heartbeat of strategies to build a new Virginia economy. There are more than 5,500 manufacturing operations, employing more than 240,000 workers across Virginia. Nearly every region of the Commonwealth is rooted by thriving manufacturing operations, which drive technology, productivity and innovation across all industry sectors. In the past decade, manufacturing firms have announced plans to invest more than $15 billion and create nearly 70,000 jobs. This has allowed Virginia to build a diverse and plentiful manufacturing base, which includes: shipbuilders, automotive suppliers, machinery and equipment manufacturers, food processors, aerospace suppliers, semiconductor fabricators, plastics, wood products and chemicals. Companies such as Goodyear, Volvo Group, Rolls-Royce, Merck, Arkay Packaging, Perdue and MillerCoors have made substantial investments in their Virginia manufacturing operations, proving the Commonwealth is a key state in the burgeoning industry.
A unique resource Virginia offers is the Commonwealth Center for Advanced Manufacturing (CCAM), an award-winning applied research center focused on advancing and commercializing manufacturing technologies in surface engineering, manufacturing systems, machining technologies, welding, additive manufacturing and composite materials. The 62,000 square-foot Prince George County facility is a public-private partnership composed of five university members and 33 corporate and industry members, including globally recognized leaders such as NASA, Rolls-Royce, Siemens and Newport News Shipbuilding.
Businesses continue to choose Virginia because it provides a solid economic foundation for growth, whether it is for the groundbreaking tech industry or the revival of manufacturing. The testaments of the corporations that call the Commonwealth home demonstrate the resilience of a new Virginia economy. Since its founding 400 years ago, the Commonwealth continues to pioneer innovation, crafting contemporary programs that bolster economic development performance for the 21st century.
About the Author