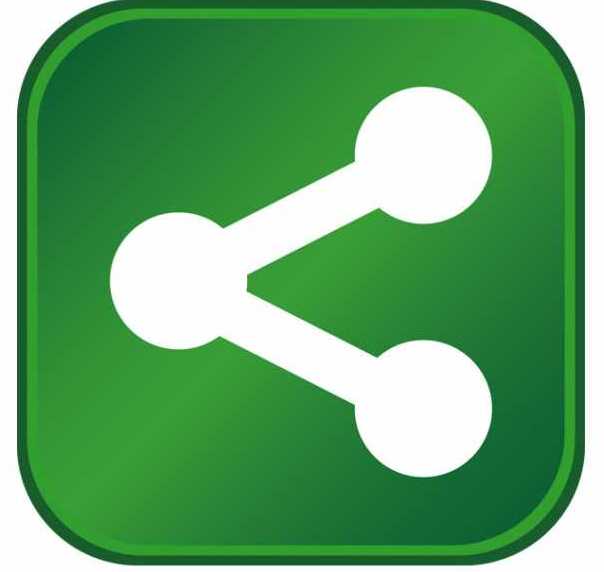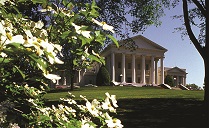 More than 400 years ago, Virginia was founded as a business venture. Today, Virginia has preserved that legacy and expanded the Commonwealth's reputation as a leading state for business.
Companies continue to choose Virginia for its pro-business environment that is underpinned by exceptional transportation and utility infrastructures, a strong education system, growing workforce, a research-based higher education network and strategic location. These elements provide a solid foundation for growth and make the Commonwealth a great place for enterprise.
Virginia tops Forbes' eighth-annual list of the Best States for Business. Since the inaugural ranking in 2006, Virginia has ranked No. 1 five times and claimed second place three times.
While independent third parties have taken note of the benefits of conducting business in Virginia, the testaments of the corporations that call Virginia home demonstrate the Commonwealth's business leadership position. The continued success of existing Virginia businesses such as Stihl, Northrop Grumman, AREVA, DuPont, Micron, Canon, Lipton and MeadWestvaco is the best indicator of what can be accomplished in the Commonwealth. The prestige and diversity of companies that join or continue to grow in Virginia's corporate fold — Rolls-Royce, Amazon.com, Microsoft, GE, Bechtel and Sabra Dipping Company, to name a few — demonstrate Virginia's ability to attract leading companies across different sectors. Virginia serves as the headquarters for 33 Fortune 1000 firms and more than 780 international companies from 45 countries call Virginia home.

Stability
Virginia boasts competitive, stable operating costs and a low, six percent corporate income tax — one of the lowest in the nation — that hasn't increased since 1972.
Access
The benefits of Virginia's east coast location are enhanced by its transportation infrastructure. Virginia has the largest port complex in the U.S., vital to businesses that depend on ports for worldwide access to the marketplace.
The Port of Virginia stands ready as the only port on the U.S. East Coast currently capable of handling post-Panamax ships as first and last port of call. With 50-foot channels and authorization up to 55 feet, the Port of Virginia offers the deepest shipping channels on the U.S. East Coast, able to accommodate ships greater than 10,000 TEUs (20-foot equivalent units).
With six major interstate highways, Virginia has the third-largest state-maintained transportation network in the country, 14 railroads operating on more than 3,500 miles of railway and nine commercial airports, including two of the nation's busiest.
Fourteen airports serve Virginia, including Washington Dulles International Airport, another international gateway in Virginia that provides non-stop flights to any continent in the world.
Education
Virginia is among the most educated states in the country, with more than 500,000 students enrolled in over 90 in-state institutions of higher education. Virginia's education system also hosts 23 community colleges with transferrable programs across the state that partner with companies to offer customized workforce training programs. As a result, Virginia's higher education system is the 11th largest in the nation. A tradition of lifelong education means Virginia's workforce is consistently prepared for changing technologies.
Workforce
Virginia is a right-to-work state and its workforce is readily recruitable, trained, highly productive and comes with the benefits of strong work ethic and moderate cost. With a population of 8.1 million and a workforce of 4.2 million, Virginia successfully supports the state's substantial industry base.
Diversity
Advanced manufacturing remains a solid component of the Virginia economy, driving technology, productivity and innovation across all its industry sectors. The biomass, automotive, food and beverage and aerospace industries represent robust business clusters in which the Commonwealth possesses unique advantages. Virginia has become a world-class center for emerging Internet technology, software development, fiber optics and advanced communications companies.
While high-tech is often associated with the Silicon Valley, Virginia actually has the highest concentration of technology workers in the country, with 98 per 1,000 private-sector workers, and ranks fourth in total technology employment as reported in Cyberstates 2013.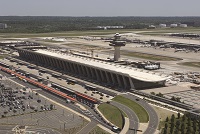 Virginia's information technology industry accounts for over 185,000 jobs, has a direct economic output of $36.2 billion and supports $26.5 billion in additional economic output. In the past 10 years, more than 75,000 jobs have been added in the information technology sector with investment of more than $11.3 billion.
Virginia's colleges and universities confer over 3,600 degrees in IT and related programs and 17 top colleges and universities offer undergraduate and/or graduate-level engineering programs that produce over 4,900 graduates.
Virginia is home to several federal agencies that focus on cyber security, including the U.S. Army Cyber Command, U.S. Department of Defense, U.S. Department of Homeland Security's National Cyber Security and Communications Integration Center and the Defense Advanced Research Projects Agency. The Virginia Modeling, Analysis and Simulation Center is a multi-disciplinary modeling, simulation and visualization collaborative research center with more than 60 partners from industry, government and academia. Virginia is also home to the National Geospatial Intelligence Agency, which provides geospatial intelligence and information for the Federal Government. The National Center for Collaboration in Medical Modeling and Simulation is focused on creating collaborative commercial opportunities between the healthcare industry companies that have modeling, simulation and analysis capabilities.
Business in Virginia is also moving with energy. With its robust and plentiful reserve of natural resources and unique, centralized geographic location, Virginia is home to more than 400 energy companies and plays a key role in energy domestically and internationally. Virginia is leading the charge to develop offshore energy, expand renewables and advocate on behalf of traditional fuels. Virginia's energy sector covers traditional sectors such as power generation and mining, as well as emerging areas like smart grid technology and renewable fuels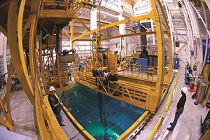 Virginia is home to 409 energy companies with 665 locations across the state, including five of the nation's 86 waste-to-energy plants. This vital industry employs more than 34,000 people primarily in conventional utilities (9,000 employees), conventional fuel mining and processing (9,000 employees) and nuclear equipment and power (7,100 employees). These three sectors comprise 74 percent of all energy employment. Electricity is generated by 130 power plants using fossil fuels, nuclear, biomass, natural gas, hydroelectric and municipal waste (methane).
In the past 10 years, 102 energy industry projects have announced more than 4,900 new jobs and investment of $5.6 billion, and Virginia's energy industry has a direct economic output of $13.8 billion. Just ask AREVA about the business climate in Virginia. The leading nuclear energy company will invest $26.3 million in its operations in the City of Lynchburg and Campbell County for highly advanced machinery and equipment to enhance research and development capabilities, and elevate its competitiveness in advanced manufacturing. The designation of AREVA's Lynchburg and Campbell County facilities as the company's Operational Center of Excellence for Nuclear Products and Services in North America is an incredible testament to the success and continued potential of these operations in Virginia.
About the Author