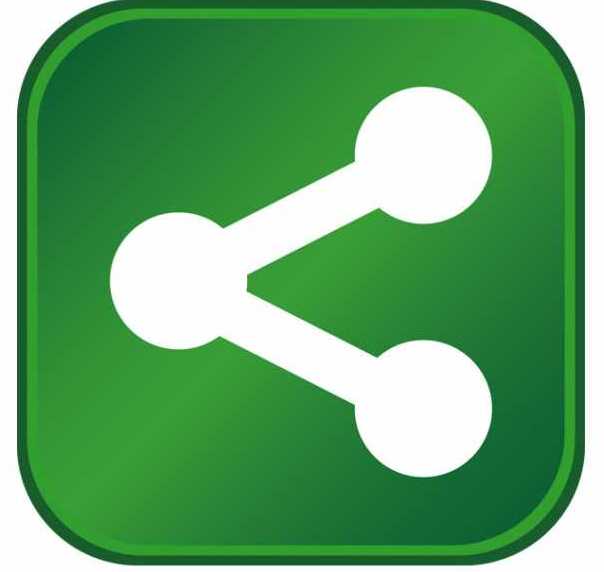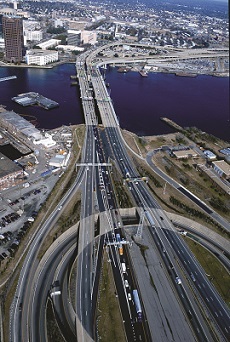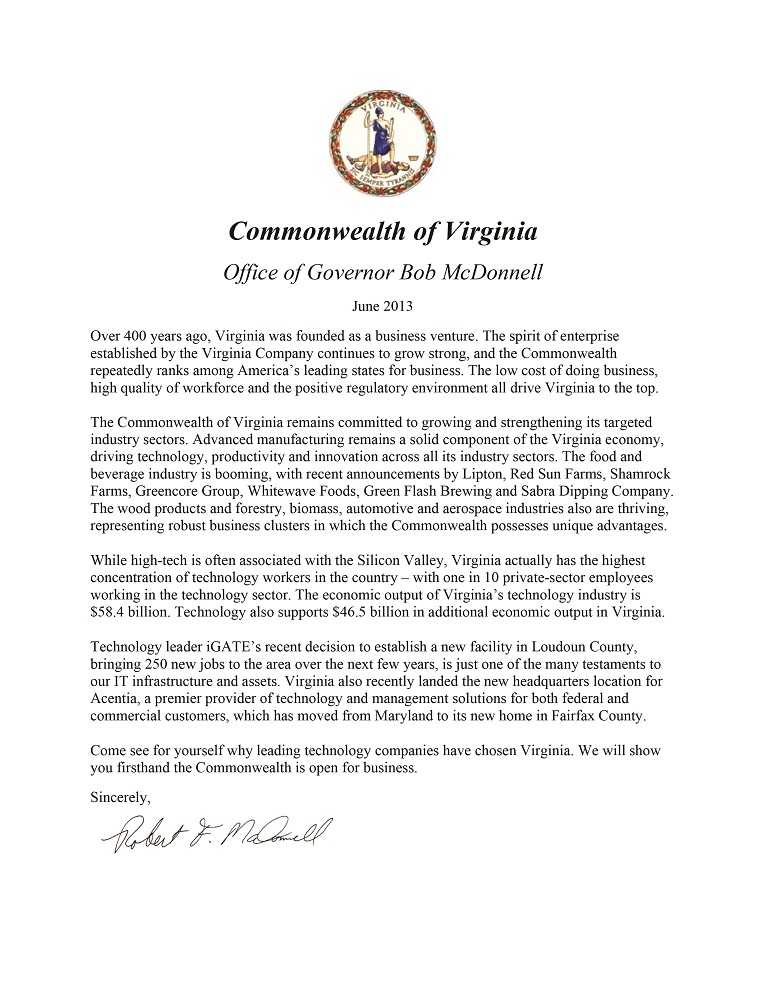 Virginia was founded as a business venture 400 years ago. The Virginia Company of London was a joint-stock company formed both to bring profits to its shareholders and to establish an English colony in the New World. That spirit of enterprise continues to grow strong in Virginia.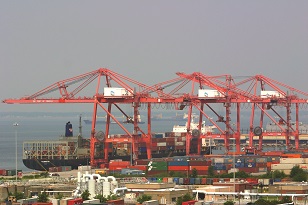 Virginia's economic diversity and resiliency are its strengths. Even during periods of economic downturn, Virginia has suffered less and recovered sooner than most states. Virginia's leadership position can be attributed to a variety of factors, including a pro-business environment that offers lower operating costs, a stable six percent corporate income tax — one of the lowest in the nation — that hasn't increased since 1972, property tax exemptions and one of the lowest combined state/local/use taxes at five percent.
The benefits of Virginia's east coast location are enhanced by its transportation infrastructure — an extensive system of highways, railroads, airports and seaports, connecting Virginia business with the global economy. Virginia is home to the globally recognized Port of Virginia and Washington Dulles International Airport, two major international gateways that ease companies' ability to move people and product around the world quickly and cost-effectively. With six major interstate highways, Virginia has the third-largest state-maintained transportation network in the country, 14 railroads operating on more than 3,500 miles of railway and nine commercial airports, including two of the nation's busiest. Virginia is unique in that its close proximity to our nation's capital allows access to key decision makers, diplomats and the international community, which Virginia uses to leverage its global strategy.
Virginia is among the most educated states in the country, issuing nearly 83,000 associate, bachelor, master and doctoral degrees at its public and private institutions last year. More than 500,000 students are enrolled in over 90 in-state institutions of higher education. Virginia's education system also hosts 23 community colleges with transferrable programs across the state that partner with companies to offer customized workforce training programs.  As a result, Virginia's higher education system is the 11th largest in the nation.  A tradition of lifelong education means that Virginia's workforce is consistently prepared for changing technologies. Virginia, therefore, delivers a pipeline of skilled applicants for companies today and for industries of the future.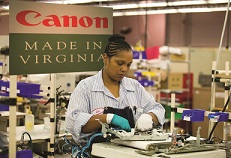 The Commonwealth offers a variety of performance-based business incentives, including tax credits, exemptions and grants. Virginia views incentives as an investment in its economic future and as a basis for a rational business decision for both the Commonwealth and the companies. The recently adopted Clean Energy Manufacturing Incentive Grant is designed to provide financial incentives to companies that manufacture or assemble equipment, systems or products used to produce renewable or nuclear energy or products used for energy conservation, storage or grid efficiency purposes. Virginia offers extremely competitive sales and use tax exemptions for large data center operations, including critical servers, routers, chillers, generators and enabling software. The Governor's Opportunity Fund is a vital, proven, deal-closing incentive that Virginia and its communities have successfully used for almost two decades. Robust incentives like these help attract new business and support and encourage the growth of companies in Virginia.
Forbes.com has consistently ranked Virginia as one of the "Best States for Business," and CNBC again recognized Virginia as a "Top State for Business" in 2012 — a reflection of the Commonwealth's abundant labor supply, strong economic growth, regulatory environment and excellent quality of life.
While independent third parties have taken note of the benefits of conducting business in Virginia, it is the continued success of existing Virginia businesses such as Stihl, Northrop Grumman, AREVA, DuPont, Canon and MeadWestvaco that is the best indicator of what can be accomplished in the Commonwealth. The prestige and diversity of companies that join or continue to grow in Virginia's corporate fold — Rolls-Royce, Amazon.com, Microsoft, GE, Bechtel and Sabra Dipping Company, to name a few — demonstrate Virginia's ability to attract leading companies across different sectors.
Virginia offers the business environment and resources that companies require to succeed in today's competitive environment. Advanced manufacturing remains a solid component of the Virginia economy, driving technology, productivity and innovation across all its industry sectors. The food and beverage industry is booming, with recent announcements by Lipton, Red Sun Farms, Shamrock Farms, Greencore Group, Whitewave Foods and Sabra Dipping Company. The wood products and forestry, biomass, automotive and aerospace industries also are thriving, representing robust business clusters in which the Commonwealth possesses unique advantages.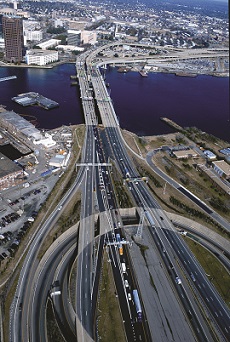 While high-tech is often associated with the Silicon Valley, Virginia actually has the highest concentration of high-tech companies in the country. That's according to Enterprising States 2011: Recovery and Renewal for the 21st Century, prepared by Praxis Strategy Group and Joel Kotkin for the U.S. Chamber of Commerce. In 2010, there were 12,999 high-tech firms in Virginia in industries such as computer systems design services, engineering services, semiconductor and related device manufacturing and software publishing. Over the last five years, Virginia's high-tech sector has grown by 2,305 firms.
In addition to having the highest concentration of high-tech firms, Virginia also has the nation's highest concentration of high-tech workers, according to the trade publication Cyberstates 2011. High-tech sector jobs grew to 277,575, up 6.7 percent in the Commonwealth from 2005 to 2010. Even more impressive, during this same period high-tech employment fell by six percent nationwide.
The economic output of Virginia's technology industry is $58.4 billion. Technology also supports $46.5 billion in additional economic output in Virginia.
Just ask Technology leader iGATE, which recently announced plans to invest more than $1 million to establish a new facility in Loudoun County, bringing 250 new jobs to the area over the next few years. The location in Loudoun County will allow iGATE to further the expansion of its technology consulting services into the U.S. market, particularly with nearby Washington D.C. government agencies and businesses.
Virginia also recently landed the new headquarters location for Acentia, a premier provider of technology and management solutions for both federal and commercial customers, which has moved from Maryland to its new home in Fairfax County. Possessing a highly skilled IT workforce was an important part of winning the Acentia headquarters location for Virginia.
Companies continue to choose Virginia due to its pro-business environment that is underpinned by exceptional transportation and utility infrastructure, strong education system, growing workforce, research-based globally recognized higher education network and strategic location. These elements provide a solid foundation for growth and make the Commonwealth a great place for enterprise. The testaments of the corporations that call Virginia home demonstrate the Commonwealth's business leadership position. Since its founding as a business venture 400 years ago, Virginia continues to pioneer innovation, crafting contemporary programs that bolster economic development performance for the 21st century.
About the Author