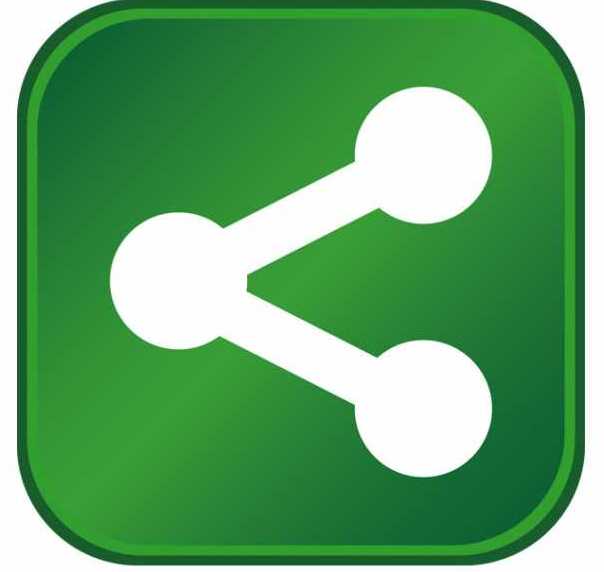 Governor Timothy M. Kaine today announced that Sabra Dipping Company will open a state-of-the-art food manufacturing plant in Chesterfield County, and bring new jobs to the area. The plant will make the award-winning Sabra branded dips and spreads, including the country's best-selling Sabra hummus and vegetable dips. Current projections estimate 260 new jobs will result from the facility, beginning in mid 2010. Virginia successfully competed against two other states for the project.
"As the Sabra brand grows, we are confident the company will find great success in Virginia," Governor Kaine said. "We are proud to host the top-selling hummus brand in the country as it prepares for additional accelerated growth in an expanding industry. The positive business climate in the Commonwealth helped Sabra make the decision that Chesterfield County is the right fit for a new plant."
"In recent years, Sabra has emerged as a top brand in the growing dips category," said Ronen Zohar, Chief Executive Officer for Sabra Dipping Company. "We are projecting growth and planning exciting innovation. We are very optimistic about our company's plans for Chesterfield County and look forward to breaking ground and settling into the community."
Sabra Dipping Company, LLC of Astoria, New York, makes a wide range of refrigerated dips and spreads using fresh herbs and spices, and authentic recipes and healthy vegetables. All of the products are certified kosher and vegetarian and available across the nation. With more than 50 percent growth in the past 52 weeks, Sabra is leading its category according to recent IRI reports.
Sabra Dipping Company was formed as a U.S./Canadian joint venture between Strauss Group and PepsiCo. The Sabra joint venture draws on both Strauss Group and Frito-Lay North America's marketplace expertise to continue building this growing business. Frito-Lay is a business unit of PepsiCo. This will be the first new facility built since the formation of the Sabra Dipping Company joint venture.
Strauss Group, Israel's second largest food and beverage Group, has over the past few years become an international corporation with a steadily growing part of its business conducted outside of Israel. The Group employs more then 11,000 people and operates in nineteen countries. Over the last five years, the Group has consistently achieved double-digit growth, doubling its business in that period and generating NIS 6 billion (around $1.7 billion) in turnover at the end of 2007, of which 45 percent originated in international activities. The Group focuses on key consumption trends in the food industry via three business divisions: Health & Wellness, Fun & Indulgence, and Coffee.
The Group collaborates with a number of leading multinationals –PepsiCo and Lavazza – and is traded on the Tel Aviv 25 Index.
The Group has cultivated its coffee business extensively and is among the top ten players in the world's coffee markets with operations in 11 countries, and is one of the largest corporations in the emerging markets of Central and Eastern Europe and the second largest in Brazil. The Group's global fun and indulgence activities have focused around the development of a unique line of chocolate bars under the Max Brenner brand. In North America, the Group's health and wellness business is being led by Sabra. For more information, please visit www.strauss-group.com.
Frito-Lay North America is the $11 billion convenient foods business unit of PepsiCo, which is headquartered in Purchase, New York.
PepsiCo (NYSE: PEP) is one of the world's largest food and beverage companies, with 2007 annual revenues of more than $39 billion. The Company employs approximately 185,000 people worldwide, and its products are sold in approximately 200 countries. Its principal businesses include: Frito-Lay snacks, Pepsi-Cola beverages, Gatorade sports drinks, Tropicana juices and Quaker foods. The PepsiCo portfolio includes 18 brands that generate $1 billion or more each in annual retail sales. PepsiCo's commitment to sustainable growth, defined as Performance with Purpose, is focused on generating healthy financial returns while giving back to communities the Company serves. This includes meeting consumer needs for a spectrum of convenient foods and beverages, reducing the Company's impact on the environment through water, energy and packaging initiatives, and supporting its employees through a diverse and inclusive culture that recruits and retains world-class talent. PepsiCo is listed on the Dow Jones Sustainability North America Index and the Dow Jones Sustainability World Index. For more information, please visit www.pepsico.com.
The Virginia Economic Development Partnership worked with Chesterfield County, the Greater Richmond Partnership and Virginia's Gateway Region to secure the project for Virginia. Governor Kaine approved a $350,000 grant from the Governor's Opportunity Fund to assist Chesterfield County with the project. The company is eligible to receive state benefits from the Virginia Enterprise Zone Program, administered by the Virginia Department of Housing and Community Development. The Virginia Department of Business Assistance will provide training assistance through the Virginia Jobs Investment Program.
Art Warren, Chairman of the Chesterfield Board of Supervisors, said, "Chesterfield is proud to welcome Sabra Dipping Company to our growing list of corporate citizens. Sabra was a targeted company by Chesterfield Economic Development. We thank Sabra for their investment and the growth potential they bring to the county. We look forward to enjoying their high quality products and having them made in Chesterfield."