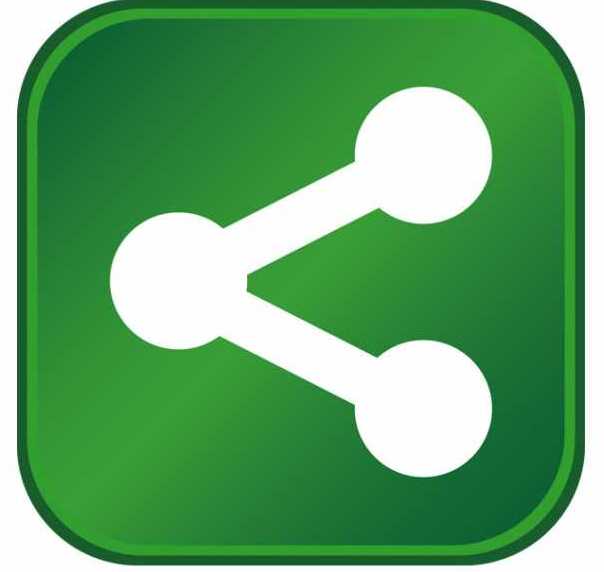 Virginia Gov. Ralph Northam  announced that Polycap LLC, a Toronto-based manufacturer of specialty caps and closures for a number of vertical markets, will invest $7.7 million to establish its first U.S. manufacturing facility in the 76,000-square-foot Russell County shell building in Lebanon. Virginia successfully competed with Ohio and Toronto for the project, which will create 48 new jobs.
"We thank Toronto-based Polycap for choosing to locate its first U.S. manufacturing facility and future North American headquarters in the Russell County shell building, which was constructed in 2015 to attract companies seeking an infrastructure-ready facility," said Governor Northam. "Growing the Southwest Virginia economy and making Virginia's rural communities more competitive is a top priority for my administration, and we are pleased that this significant project will bring a new corporate partner and critical jobs to the region."
Headquartered in Toronto, Canada, Polycap is a leading manufacturer of specialty caps and closures for plastic packaging servicing personal care and home product, food and beverage container, medical device, and pharmaceutical product industries. The company has over 50 years of experience as a critical supply chain partner to major, well-known brand owners and distributors.
"Our partners in Southwest Virginia's e-Region have worked tirelessly to foster a supportive business climate to attract and retain global manufacturers, and Polycap's decision to establish its first U.S. facility in Russell County demonstrates the incredible impact of their efforts," said Secretary of Commerce and Trade Brian Ball. "With a high-tech, low-cost workforce and variety of industry-responsive training programs, Southwest Virginia offers a competitive advantage to companies of all sizes. We look forward to continued economic momentum in the region and to Polycap's successful future in the Town of Lebanon."
"In response to growing demand for its products, Polycap is opening its first U.S. location in Lebanon, Virginia, and we look forward to establishing a successful manufacturing center for our Cap and Closure business to best serve our customers with a highly efficient operation," said Tom Lato, President of Polycap LLC. "We are utilizing the most advanced industry technology to compete with any jurisdiction in North America. This will include consistent, reliable production to ensure supply chain continuity and quality for our valued customers. Our focus on a safe, vibrant work environment is attracting the best possible team for our future growth and development. We made the decision to choose Virginia, for what will eventually become our North American headquarters, over options in Ontario and Ohio because we believe Virginia offers the most to contribute to our success. Success is based on people, and Virginia offers excellent education to provide strong candidates for employment. Government at all levels, coupled with various industry associations, provides unprecedented incentive programs such as House Bill 222, which was spearheaded by Delegate Will Morefield and Delegate Lashrecse Aird. Local banks with a history of impressive performance provide the third leg of support. We hope to be able to contribute to the fabric of Lebanon community life and become a successful partner in business."
The Virginia Economic Development Partnership (VEDP) worked with Russell County and the Virginia Coalfield Economic Development Authority (VCEDA) to secure the project for Virginia. Governor Northam approved a $130,000 grant from the Commonwealth's Opportunity Fund to assist Russell County with the project. VCEDA approved a loan up to $3.37 million to the Industrial Development Authority of Russell County to build out the shell building for the project. VEDP will support Polycap's job creation through the Virginia Jobs Investment Program (VJIP). VJIP provides consultative services and funding to companies creating new jobs or experiencing technological change in order to support employee training activities. As a business incentive supporting economic development, VJIP reduces the human resource costs of new and expanding companies. VJIP is state-funded, demonstrating Virginia's commitment to enhancing job opportunities for citizens. Polycap is also eligible to receive Sales and Use Tax exemptions on manufacturing equipment.
"The Russell County Industrial Development Authority (IDA) is excited that Polycap has chosen Lebanon as the location for its first U.S. facility," said Chairman of the Russell County IDA Ernie McFadden. "The type of jobs that will be offered by Polycap bring us one step closer to providing a stable and diversified economy to Russell County. We are confident that Polycap will have a positive impact on our community. The company's decision to locate in Lebanon is a testament to the partnership that we have with VEDP, VJIP, VCEDA, the Russell County Board of Supervisors, the Town of Lebanon, Cumberland Plateau Planning District, Virginia Community Capital, and our legislative team consisting of Senator Ben Chafin, Delegate Todd Pillion, and Delegate Will Morefield. These incentives, in conjunction with the value provided by House Bill 222, gave the company a clear understanding of our commitment to grow the economy in Russell County. Each of these partners played a vital part in making this project possible, and we are very grateful for the commitment they have demonstrated to our community."
Governor Northam signed House Bill 222 during the 2018 General Assembly session. This bipartisan legislation, sponsored by Delegate Morefield of rural Southwest Virginia and Delegate Aird from the city of Petersburg, provides tax credits for up to 10 years to an eligible company that moves to certain economically-distressed localities, which includes several areas in Southwest Virginia.
"On behalf of myself and the Town of Lebanon, we are excited and pleased that Polycap has made its decision to locate the company in our town and county," said Mayor of the Town of Lebanon Tony Dodi. "Working with our county, town, IDA, VCEDA, and other agencies has made this a reality. We are excited that our citizens will have another opportunity for gainful employment."
"VCEDA was pleased to assist the Russell County IDA and the Town of Lebanon in recruiting this project to Lebanon," said Jonathan Belcher, Executive Director and General Counsel for the Virginia Coalfield Economic Development Authority. "The company will be providing jobs in a diversified manufacturing sector that will add to the excellent base of manufacturing companies already operating in the region, while providing good manufacturing jobs for the citizens of Russell County and the surrounding area."
"Securing Polycap LLC's investment in Lebanon is a huge opportunity for the people of Russell County and Southwest Virginia, and I want to thank Polycap for its commitment to the region and for seeing the value of investing in the workforce and economy of Southwest Virginia," said Senator Ben Chafin, Jr. "The creation of 48 new jobs in advanced manufacturing will bring new economic opportunity and security to our communities. Polycap's investment is another step forward in creating a more thriving and diverse regional economy."
"We are thrilled to officially welcome Polycap LLC to Russell County and Southwest Virginia," said Delegate Todd Pillion. "A lot of hard work has gone into making this day a reality and a win for our region. This project will expand our manufacturing base and create good jobs here at home. The quality of life and skilled workforce that Southwest Virginia offers makes this a great place to live and do business. We are glad that Polycap recognizes that and decided to make this investment in our people."
"The Polycap expansion is exciting news for Southwest Virginia!" said Delegate Will Morefield. "Diversifying our economy and attracting new industries is a top priority of mine. We cannot thank the company and all of those involved enough for committing to our region. Delegate Aird and I are pleased that House Bill 222 is finally doing the job it was intended to do. We are looking forward to many good things to come."