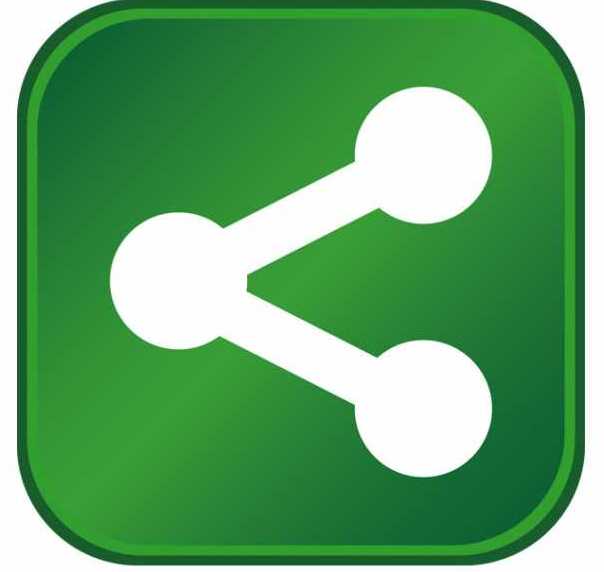 Leading power transformer manufacturer to invest $30.2 million to increase capacity in the City of Lynchburg, creating 149 new jobs
Virginia Gov. Glenn Youngkin announced that Delta Star, Inc., the largest, American-owned medium transformer manufacturer in the United States and the premier manufacturer of mobile transformers in North America, will invest $30.2 million to expand its manufacturing and headquarters operation in the City of Lynchburg located at 3550 Mayflower Drive. The expansion involves a new 80,000 square feet of additional manufacturing space to support its mobile and power transformer operations to meet the increased demand of this growing and vital sector of the economy. The project also includes a 14,000-square-foot corporate building to consolidate headquarters and office function requirements. Virginia successfully competed with California and Pennsylvania for the project, which will create 149 new jobs.
"Delta Star has been a valuable and reliable employer in the City of Lynchburg for more than 60 years, and the company has grown to become the largest U.S.-owned medium transformer producer in the country," said Governor Glenn Youngkin. "Manufacturing is a major economic driver across the Commonwealth, and we are proud that this industry leader's products are not only 'Made in America', they are also 'Made in Virginia'. We congratulate Delta Star on decades of success in the Commonwealth."
"Generations of Virginia families have benefitted from Delta Star's long-term presence in the City of Lynchburg, and we are thrilled that tradition will continue with this major expansion," said Secretary of Commerce and Trade Caren Merrick. "As U.S. manufacturing continues its resurgence, industry-leading companies choose the Commonwealth for its strategic location, business-friendly environment, and robust talent pipeline. We encourage interested applicants to visit www.deltastarvirginiajobs.com and apply for one of the new, high-quality jobs available. "
"We believe Delta Star's core values give us the power to build a strong business, culture, and way of life. These values have been a guide for our behavior, creating an environment that places the needs of those we serve, as well as multiple generations of family members who have shared this road with us, at the center of all that we do," said Jason Greene, Delta Star CEO. "The Commonwealth of Virginia offers a unique set of advantages such as transportation access, business-friendly attitude at both state and local levels, along with exceptionally well-executed and supported workforce development and recruitment programs. Lastly, the significant economic development and growth of the Lynchburg region through numerous programs, projects, and investments have made a lasting impact, one that Delta Star is committed to continually supporting in the cultivation of a thriving region and state."
"I am thrilled that Delta Star has chosen Lynchburg for their expansion," said City of Lynchburg Mayor Stephanie T. Reed. "Employers that choose to invest in the City of Lynchburg signify that the city is business-friendly, workforce-ready, and eager to partner to grow our already strong business climate. Delta Star is a valued corporate citizen in the City of Lynchburg, and we look forward to many more prosperous years of partnership."
"Supporting the growth and expansion of our city's companies, especially growing jobs in strategic markets, is the number one priority of our economic development efforts in the City of Lynchburg," said John Stone, Chair of the Economic Development Authority of the City of Lynchburg. "The City of Lynchburg and our citizens are stronger because employers like Delta Star, headquartered in our city, choose to grow here. The Economic Development Authority is immensely proud to support their investment in the City of Lynchburg."
"Communities that succeed in growing and sustaining their economic base understand that economic growth takes collaboration and an investment of time and capital investment. The Lynchburg Regional Business Alliance has worked tirelessly with Delta Star, the state, and the City of Lynchburg to ensure this expansion happened in Lynchburg as opposed to one of their other locations in another state. As the president of another company headquartered in Lynchburg, I can attest to the professionalism, hard work, and expertise that the Lynchburg Regional Business Alliance puts into competitive expansions like this, and I extend my congratulations to the entire team who worked to make this happen," said Paul Denham, Chairman of the Lynchburg Regional Business Alliance's Board of Directors and President of Southern Air Inc.
"I am excited to hear that Delta Star will be expanding its manufacturing and head operation in the City of Lynchburg," said Senator Mark J. Peake. "Delta Star has been one of Central Virginia's premier manufacturing facilities and employers for decades. It is great to see their commitment to continuing to expand in Central Virginia. I applaud the Governor's office, Virginia Economic Development Partnership, and the Lynchburg Regional Business Alliance for making this expansion happen."
"With this announcement, Delta Star has again demonstrated its strong commitment to the people of Lynchburg and Central Virginia," said Delegate Kathy J. Byron. "Delta Star's decision to expand here is further evidence of the strength of our workforce, as well as the cooperative and accommodating posture of state and local government. I thank Delta Star for making this investment and congratulate the City of Lynchburg and Governor Youngkin's team for securing this expansion."
Founded in 1908, Delta Star is recognized as an industry leader in pursuit of continuously improving the performance, delivery, and reliability of power to meet the energy needs of the future. Delta Star established its Lynchburg facility in 1962, and eventually moved its corporate headquarters to the plant. The company's more than 915 employees are committed to providing peace of mind through reliably connecting people in communities throughout North America to one of life's most basic needs – electricity. The Lynchburg facility employs more than 460.
The Virginia Economic Development Partnership worked with the City of Lynchburg and the Lynchburg Regional Business Alliance to secure the project for Virginia. Governor Youngkin approved an $850,000 grant from the Commonwealth's Opportunity Fund to assist the City of Lynchburg with the project. Delta Star is eligible to receive state benefits from the Virginia Enterprise Zone Program, administered by the Virginia Department of Housing and Community Development.
Support for Delta Star's job creation will be provided through the Virginia Talent Accelerator Program, a workforce initiative created by VEDP in collaboration with the Virginia Community College System and other higher education partners, with funding support from the Governor's administration and the Virginia General Assembly. Launched in 2019, the program accelerates new facility start-ups through the direct delivery of recruitment and training services that are fully customized to a company's unique products, processes, equipment, standards, and culture. All program services are provided at no cost to qualified new and expanding companies as an incentive for job creation.