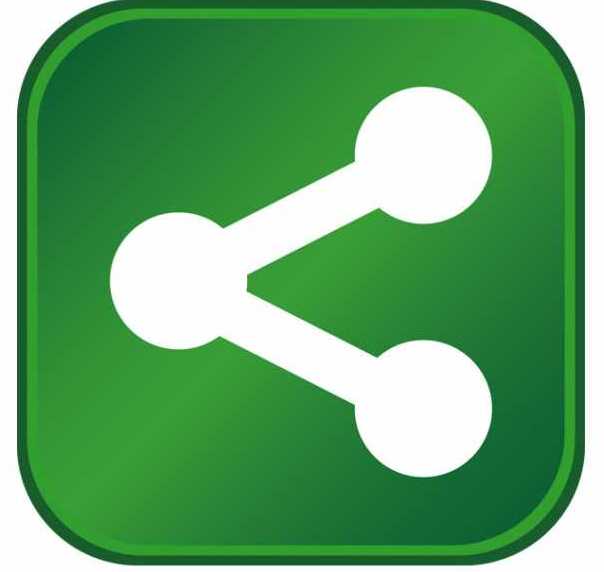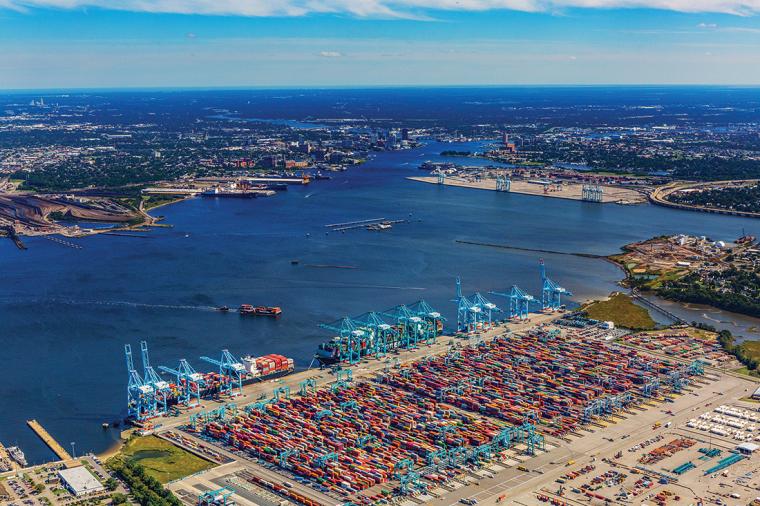 The Commonwealth of Virginia was founded as a business venture in 1607, when the Virginia Company of London formed a joint-stock company to bring profits to shareholders and to establish an English colony in the New World. Virginia continues to represent economic opportunity in the twenty-first century, pioneering new and innovative strategies for economic and workforce development.
The Virginia Advantage
Virginia has emerged as one of North America's premier supply chain destinations. Fortune 500 retailers and major logistics companies such as Amazon, Walmart, Dollar Tree, DHL, Patton Logistics, Interchange and Lineage Logistics have been attracted to the Commonwealth's strategic location, world-class infrastructure, renowned business climate, top-ranked and abundant talent and innovative supply chain system.
Market Connectivity
Virginia offers unparalleled access to national and international markets from its location on the East Coast, complemented by the Commonwealth's extensive transportation infrastructure. Virginia's mid-Atlantic location enables companies to efficiently access major U.S. economic hubs east of the Mississippi River and across the continental U.S. Located within a one-day drive of nearly half of U.S. consumers, Virginia offers companies a single gateway into critical customer markets along the affluent Northeast corridor, across the high-growth Southeast and throughout the Midwest. Virginia also offers international companies streamlined communication and operations thanks to ample travel options and a four- to six-hour time difference with Western Europe.
Infrastructure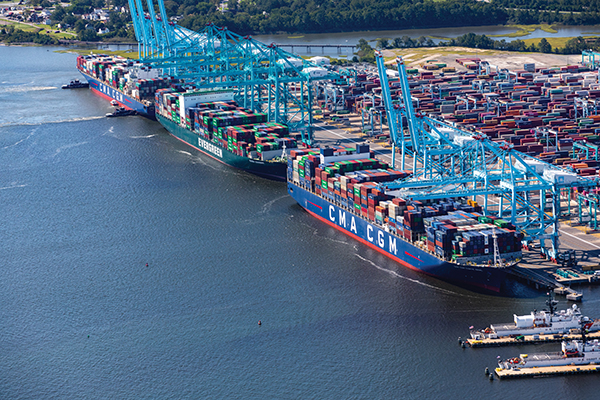 Virginia is home to the second-densest interstate system in the Southeast, offering direct access to critical North-South and East-West trucking thoroughfares (Interstates 95, 81, 85 and 64); 3,000 miles of railways anchored by Class I railroads CSX and Norfolk Southern; and 16 commercial airports with flights to more than 100 domestic and 50 international destinations. Virginia's infrastructure will be secured for years to come with $27 billion in fully funded investments currently underway.
Virginia companies can easily navigate the global marketplace through The Port of Virginia. Ranked the Top Performing Port in North America (S&P Global, World Bank), the Port has the capability to handle the largest vessels on the East Coast and boasts weekly ship line calls across the globe. The port's six terminals operate on a combined 1,864 acres, including four deepwater terminals. As the only East Coast port with authorization for 55-foot channels, the port boasts no height restrictions and contains double-stack rail service with two Class I railroads, enabling it to transport cargo to 75 percent of the U.S. population within 48 hours. The port's $1.4 billion modernization and expansion project will create the deepest, widest and safest commercial shipping channels and harbor on the East Coast by 2024. This gives way for two-way ultra-large container vessel traffic and unobstructed access for the largest ships.
Virginia is also making historic investments in site development to enhance the Commonwealth's infrastructure with more competitive project-ready sites.
"Prepared sites drive economic growth, and we have to move faster to attract new businesses," said Governor Glenn Youngkin. "We are hitting the accelerator to build a best-in-class business environment so the Commonwealth can compete to win."
Workforce
Ranked number two in education by CNBC, Virginia is home to almost 300,000 people working in the supply chain industry and core supply chain occupations. Between 2015 and 2020, supply chain industry employment in the Commonwealth grew by four percent and is forecast to grow by two percent over the next 10 years.
Looking to the future, Virginia also invests heavily in its talent pipeline, supporting the supply chain industry through a variety of higher education programs and workforce credentials in logistics management. The Commonwealth has the best schools in the South and is ranked number four in the U.S. (WalletHub), and ensures that new or expanding companies can quickly attract and onboard high-quality employees by offering a world-class customized talent acquisition solution through the Virginia Talent Accelerator Program. Grants from the Virginia Jobs Investment Program are available for companies that want to manage their own recruitment and training activities as well.
Innovation Ecosystem
Distribution and logistics operations in Virginia can tap into a community of innovative practitioners at the forefront of modern supply chains. The Commonwealth is a leader in autonomous supply chain technology, including both aerial and ground applications. Autonomous vehicle researchers and companies in Virginia are creating the future of transportation. The Virginia Tech Transportation Institute — the second-largest university-level transportation institute in the U.S. — is committed to finding solutions to the greatest transportation challenges facing the world, helping to define the technological innovations of tomorrow in the supply chain and transportation industries. Virginia's innovation ecosystem is supported by world-class research institutions and forward-thinking companies.
Industry Successes
Since 2010, more than 250 supply chain management projects have been announced in Virginia, representing over 20,000 jobs and more than $4 billion in pledged capital investment. Recent wins include Amazon, CMA CGM, DHL, AutoZone, Walgreens, Lowe's, A. Duie Pyle, FedEx and MSI.
Two new, state-of-the-art Amazon operations facilities launched in 2022 in Virginia's Hampton Roads region, creating more than 1,500 total jobs. The e-commerce giant selected Suffolk for its first robotics-powered fulfillment center in Virginia in Northgate Commerce Park, as well as a 650,000-square-foot processing center (cross-dock) in the City of Chesapeake. Amazon's 3.8 million-square-foot, multi-story fulfillment center is the second-largest building in Virginia – second only to the Pentagon – and its more than 1,500 full-time employees work alongside innovative Amazon robotics to pick, pack and ship smaller customer items including books, electronics and household items like cleaning supplies.
In February 2022, AutoZone, Inc., the nation's leading auto parts retailer and distributor of automotive replacement parts and accessories, announced plans to invest $185.2 million to establish a new warehouse and distribution center in New Kent County. The company will construct an 800,000-square-foot distribution center and direct import facility to serve as its East Coast distribution operation, creating 352 new jobs.
Walgreens is investing $34.2 million to establish a micro-fulfillment center for high-value pharmaceuticals in Hanover County in the greater Richmond region. The new state-of-the-art facility will have automated machinery to maximize efficiency and allow for a flexible operating model, transforming patient and customer pharmacy delivery services and experience when placing online orders.
"Fulfillment centers like this one in Virginia are dedicated to fulfilling retail prescription orders and play an important role in our effort to create the pharmacy of the future, one that further enables our store pharmacy teams to spend more of their time providing front-line patient care," said Lisa Badgley, Walgreens Senior Vice President of Operations. "The greater Richmond area was selected due to its favorable business climate, able workforce and premier location."
Lowe's Companies, Inc., one of the largest home improvement retailers in the world, will establish a coastal holding facility in the City of Suffolk, creating 100 new jobs. The company's first distribution operation located in the Virginia Port Logistics Park will receive imported goods through The Port of Virginia to supply regional distribution facilities.
"We selected Virginia and the City of Suffolk because of its proximity to The Port of Virginia, as well as the uniquely skilled workforce in the local area," said Don Frieson, Executive Vice President of Supply Chain at Lowe's.
These recent industry wins reinforce Virginia's outstanding logistics advantages that enhance leading companies' supply chains.
An Unrivaled Location for Business
Virginia's strategic location, infrastructure, workforce and commitment to innovation make the Commonwealth a prime business location. Virginia is building on its centuries-old legacy, trailblazing a new model of economic development in the twenty-first century to position its workforce for the industries of the future and making the Commonwealth the best place to live, work and raise a family. T&ID
About the Author