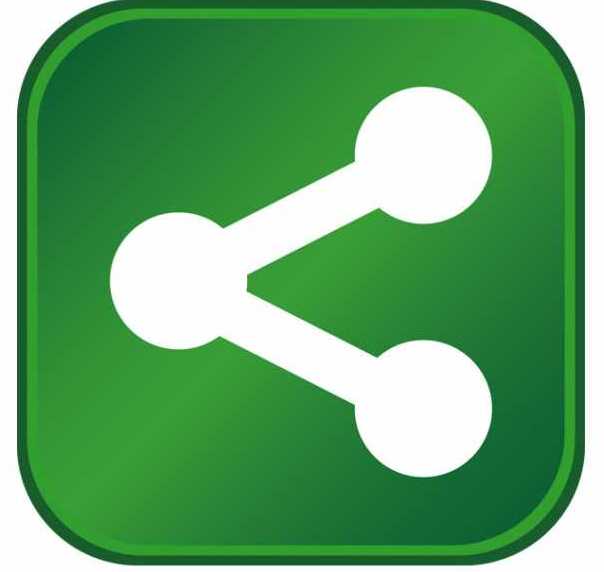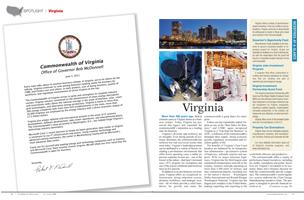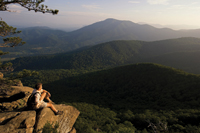 More than 400 years ago, British colonists came to Virginia shores as a business venture. Today, Virginia has preserved that legacy and expanded the commonwealth's reputation as a leading state for business.
Virginia's diversity and resiliency are its strengths. Even during periods of economic downturn, the Commonwealth has suffered less and recovered sooner than most states. Virginia's leadership position can be attributed to a variety of factors, including a pro-business environment that offers lower operating costs, a stable six percent corporate income tax—one of the lowest in the nation—that hasn't increased since 1972, property tax exemptions and one of the lowest combined state/local/use taxes at five percent.
In addition to its pro-business environment, Virginia offers an exceptional infrastructure, strong education system, dynamic workforce, and strategic location—all of which provide a solid foundation for growth and make the Commonwealth a great place for enterprise.
Forbes.com has consistently ranked Virginia as one of the "Best States for Business," and CNBC again recognized Virginia as a "Top State for Business" in 2010—a reflection of the commonwealth's abundant labor supply, strong economic growth, regulatory environment and excellent quality of life.
The benefits of Virginia's East Coast location are balanced by its transportation infrastructure—an extensive system of highways, railroads, airports and seaports. With six major interstate highways, Virginia has the third largest state maintained transportation network in the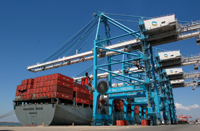 country, fourteen railroads operating on more than 3,500 miles of railway, and nine commercial airports, including two of the nation's busiest – Washington Dulles International and Ronald Reagan Washington National. Virginia has the largest port complex in the United States, making importing and exporting to the world both efficient and productive.
The commonwealth offers a variety of performance-based incentives, including tax credits, exemptions and grants. Incentives are Virginia's investment in its economic future and a business decision for both the commonwealth and the companies. The commonwealth's recent legislative session endorsed the Clean Energy Manufacturing Incentive Grant. The program is designed to provide financial incentives to companies that manufacture or assemble equipment, systems or products used to produce renewable or nuclear energy or products used for energy conservation, storage or grid efficiency purposes.
Alternative Energy Finds a Natural Home
Virginia is committed to the advancement of clean energy alternatives. Virginia consistently ranks above the national average in the areas of biomass, solar, smart grid technologies and alternative energy production. The commonwealth's greatest potential lies in wind energy. Virginia has identified 25 sites suitable for off-shore wind energy production. These sites have minimal conflict and are at least 12 miles off the shore with water depths under 100 feet. The shallow water depths provide an advantage in lowering the installation and submarine cabling costs of effective off-shore wind turbine deployment.
Virginia is ideal for off-shore wind production due to its shallow continental shelf, deep ports, sustained wind strength, and existing manufacturing industries along the coast. With the correct factors aligned, Virginia has an immense opportunity to become a national leader in off-shore wind production and the epicenter for the Atlantic coast off-shore wind supply chain. Virginia has direct rail access, abundant lay-down space, and no harbor height restrictions.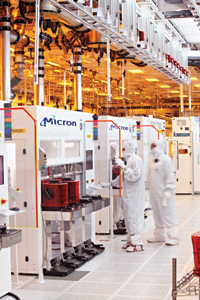 Collaborating with the state on alternative energy initiatives are Virginia's colleges and universities. Virginia is among the most educated states in the country, issuing more than 60,000 associate, bachelor, master and doctoral degrees last year. More than 500,000 students are enrolled in over 90 in-state institutions of higher education. Virginia's education system also hosts 23 community colleges with transferrable programs across the state. As a result, Virginia's higher education system is the 11th largest in the nation.
At least two Virginia universities are working on research and development initiatives for each type of alternative energy source at any given time. Approximately 90 percent of Virginia universities are conducting research on nuclear, H2 (fuel cells), solar and wind energy sources. In addition to university research, Virginia is home to the Thomas Jefferson National Accelerator Facility, a nationally-known center for physics R&D, and the NASA Langley Research Center.
Virginia has announced eight new or expanding businesses in energy: Fortistar, Gamesa Offshore Wind Technology Center, Lawyers Road Energy, United States Green Energy, Applied Process Technology International, Consolidated Glass and Mirror Corporation, Evatran, and Wood Fuel Developers. Virginia is home to more than 380 energy companies with more than 620 establishments in the state. Over 30,000 Virginians are employed by the energy industry with a direct economic output of $17.5 billion; and the annual labor force growth includes over 18,000 skilled workers exiting the military annually.
Virginia also enjoys national and international acclaim in the areas of IT systems development, software development, data center operations and telecommunications. The commonwealth's close proximity to Washington, D.C., has helped forge Virginia's technology industry dominance. It is also why CSC and SAIC recently moved their headquarters to Virginia. In fact, every major federal government civilian and defense contractor has a substantial presence in Virginia.
Thriving Data Center Hub
The commonwealth has focused its efforts on growing its data center industry. Assets such as low environmental/disaster risk and growth of existing clusters of data center facilities in varied regions around the state make Virginia a natural choice. In addition to continuing to develop partnerships with communities, utilities, higher education and other partners to meet the industry's ever-evolving needs, Virginia has identified more than 130 sites and buildings that are pre-qualified for data center activity. Pre-qualification characteristics include:
10+-acre sites

Locations within one mile of electrical transmission and fiber lines

5-30 megawatts of power capacity

Redundant fiber availability

Locations served by a public water/sewer provider

Virginia also recently enacted one of the nation's most competitive sales and use tax exemption policies. For qualifying projects, servers, routers, chillers, generators and enabling software are eligible for sales tax exempt status.
Basic infrastructure assets for the IT sector are also a strong attribute for Virginia: more than half of the world's daily Internet traffic flows through the commonwealth; communications infrastructure has the capacity, security and quality to meet industry needs; and Virginia has the 8th lowest electricity cost in the nation, with multiple energy providers that can guarantee abundant, quality power. The commonwealth is home to an abundant supply of potable and reclaimed water, and diverse fuel sources, including nuclear, wind, hydro, gas and coal.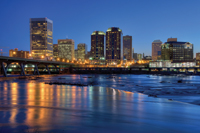 Virginia's higher education community has established significant IT research centers and other assets to focus on the training of students and the delivery of research to industry, and 14 federally funded research and development centers, the Department of Homeland Security (DHS) and the Department of Defense (DoD) play a dynamic and vital role in Virginia.
Just ask Microsoft Corp. about Virginia's IT infrastructure and assets. In August 2010 Governor Bob McDonnell announced that the company will invest up to $499 million to locate their latest generation data center (Gen4) in Mecklenburg County. Using modular technology and advanced cooling mechanics, the center will be Microsoft's most advanced data center. The project will create 50 new jobs.
 
About the Author