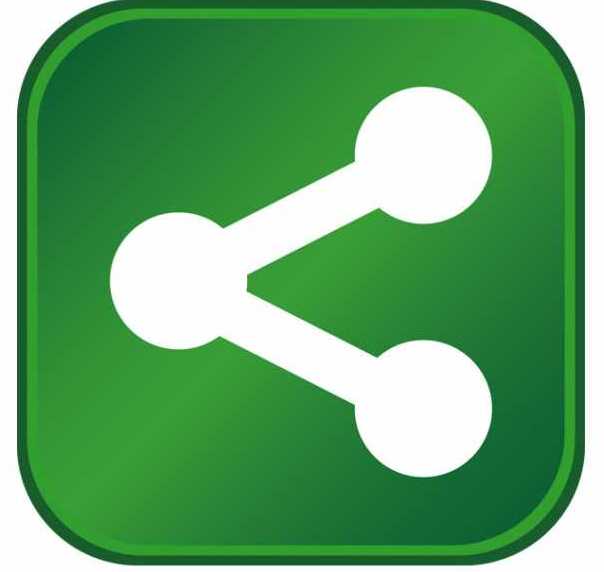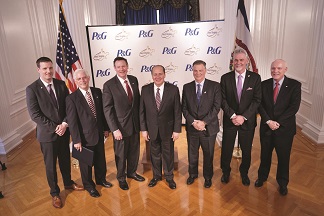 West Virginia isn't the biggest state in the union, yet it's managed to make a big impression on some of the giants of industry. Companies such as Procter & Gamble, Macy's, Amazon and Toyota would be welcomed in nearly any state, any nation, anywhere in the world. They chose West Virginia.
How did West Virginia succeed with some of the biggest names in business today? It's worked hard to reduce the cost of doing business in the state and cut the red tape to make it easier to do business. Its governor and legislature have made it a priority to create tax incentives that reward businesses that locate and grow there. It has a world-class workforce with low turnover rates. It offers a great strategic location right in the heart of the Eastern United States. And it has a long-ranging vision for the future that includes responsible management of its cache of natural resources in combination with other industries for a diverse, stable economy for the long run.
Boosting the Business Climate
West Virginia has taken great strides in creating a pro-growth business environment. State government worked with industry leaders to identify taxes and regulations that hindered economic development. At the same time, government instituted fiscal reforms to put the state on stable financial footing.
Overall, West Virginia offers a low cost of doing business – nearly 14 percent below the U.S. average.
In 2006, the state privatized the workers' compensation insurance system. West Virginia reduced workers' compensation rates for the 11th consecutive time in 2015. Employers have saved more than $323 million since the fund was privatized. Today, West Virginia is tied for the seventh-lowest workers' compensation rates in the nation.
The state's Corporate Net Income Tax rate was reduced to 6.5 percent as of January 1, 2014, a drop from 7.0 percent. Effective January 1, 2015, West Virginia eliminated the Business Franchise Tax entirely.
In 2004, West Virginia ranked 47th in the Tax Foundation's Business Tax Climate Index. As of 2015, it's 21st.  It's jumped more than half of the states in the country in a decade.
There are advantages to being a small state. West Virginia is able to get all the stakeholders in a project at the same table to make sure companies have what they need to succeed. Companies have access to leaders and decision makers, up to and including the governor. The state is nimble to respond to needs and places a premium on relationships.
Workforce Development
West Virginia's workforce has earned a reputation as highly productive and dedicated, with a low turnover rate. As the workplace continues to evolve, so must workforce skills. That's why West Virginia has designated workforce development as a top priority.
The state encourages state agencies, industries and educational/vocational institutions to work together. That collaborative approach provides West Virginians with the education and in-demand skills they need and meets industries' need for capable, work-ready employees. 
Toyota Motor Manufacturing, West Virginia, Inc. has expanded eight times since it opened in Buffalo in 1996. Now the company has teamed up with BridgeValley Community and Technical College Advanced Technology Center in South Charleston to develop the Toyota Advanced Manufacturing Technician Program. The two-year program enables students to study cutting-edge curriculum in the classroom and earn a paycheck while gaining hands-on experience in a manufacturing plant.
Blue Ridge Community and Technical College in Martinsburg is partnering with Procter & Gamble to train its employees for its new manufacturing facility. The college also joined forces with Macy's to develop training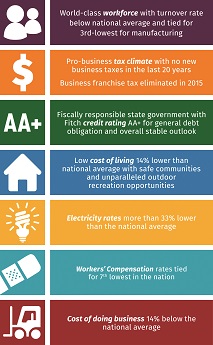 programs for its fulfillment center employees.
In addition to providing access to quality programs, the state offers financial assistance for employers taking advantage of the training. The Governor's Guaranteed Workforce Program provides training awards to new and existing West Virginia companies looking to raise the skill level of West Virginia's workforce.     
Location, Location, Location
West Virginia is situated in the heart of the eastern United States. The state is situated within an eight-hour drive of half of the U.S. population and about a third of the Canadian population.
Location was one factor in a total package when Macy's sought a site for its fulfillment center to support its growing online business. The retailer, Macy's, needed a place that would be central to the Mid-Atlantic region and large enough to accommodate the planned 1.3 million square-foot facility. The winning spot was 92 acres in the Cumbo Yard Industrial Park north of Martinsburg, located about 80 miles northwest of Washington, D.C. The $150 million distribution center held its grand opening in 2012.
Long Vision, Big Picture
The state's mineral deposits such as coal, oil and natural gas help make it a leading energy producer and exporter. West Virginia's electricity rates are 33 percent below the national average.
Vast natural gas reserves have been discovered in the Marcellus, Rogersville and Utica shale formations beneath West Virginia and other areas of the Appalachian Basin. West Virginia was the first state to pass legislation on horizontal drilling, giving the industry a stable and predictable business environment in which to invest.
West Virginia recently joined neighboring Ohio and Pennsylvania in the first Tri-State Shale Summit to collectively highlight the region's potential as a petrochemical hub. It set the stage for future collaborative efforts in overall regional workforce development and resource availability.
West Virginia, however, has not been content to rest on its natural resources. It has worked diligently to diversify its economic sectors while continuing its commitment to the traditional industries that remain valuable economic contributors. The state's economic sectors include automotive, aerospace, building products, chemicals and polymers, fulfillment distribution, ID technology, manufacturing, metals, natural gas and tourism.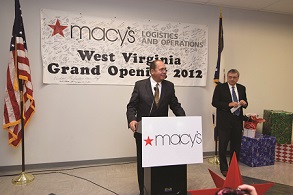 Bringing the Pieces Together
Global consumer products giant Procter & Gamble recently broke ground on a $500 million manufacturing facility in West Virginia's eastern panhandle. P&G has 130 plants in 40 countries. When the company decided to build its new manufacturing facility — only the second P&G has built in the United States since 1971 — more than 70 sites were in contention for the project. The company whittled the list to four. Senior company officials visited the finalists and made West Virginia its top choice in late 2014.
A combination of advantages appealed to P&G: the new facility will have one million square feet on a 600-acre site with rail, water and interstate shipping access.
"This will enable us to rapidly and efficiently serve retail customers and consumers throughout the eastern half of the United States, reaching 80 percent of them within one-day transit," said P&G's Global Product Supply Officer Yannis Skoufalos.
The company has worked closely with a local community and technical college to develop a training program specific to the P&G site, which will employ 700 workers when it's fully operational in 2019.
P&G said four factors made West Virginia the most attractive location: the local labor force, proximity to East Coast population centers, infrastructure and low business costs.
About the Author