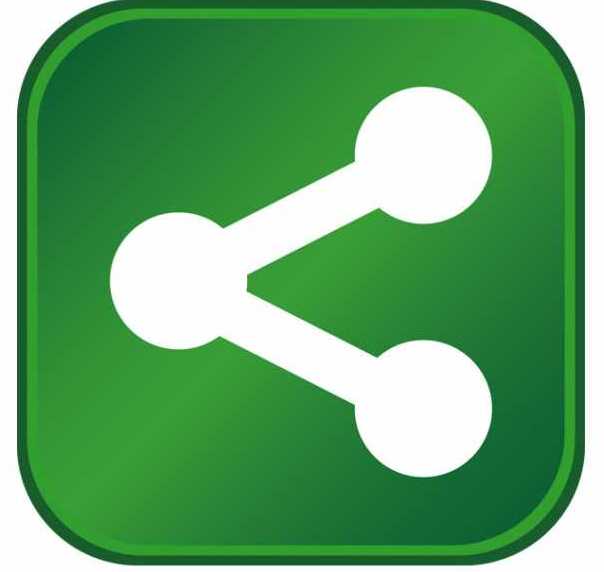 When people think of Wyoming they often think of hard-working cowboys, a proud western heritage, and the Daddy of 'Em All, Cheyenne Frontier Days. All things that the residents of the state are proud of, but beyond that image Cheyenne, Wyoming, a community of nearly 100,000, is much more. 
People of all ages benefit from Wyoming's high quality of life, easy access to national and state parks, year-round recreational opportunities, and community/cultural events. For those that enjoy the outdoors, or maybe only dream of the opportunity to do so, areas surrounding Cheyenne offer plenty of open spaces to fish, hunt, bike hike and climb.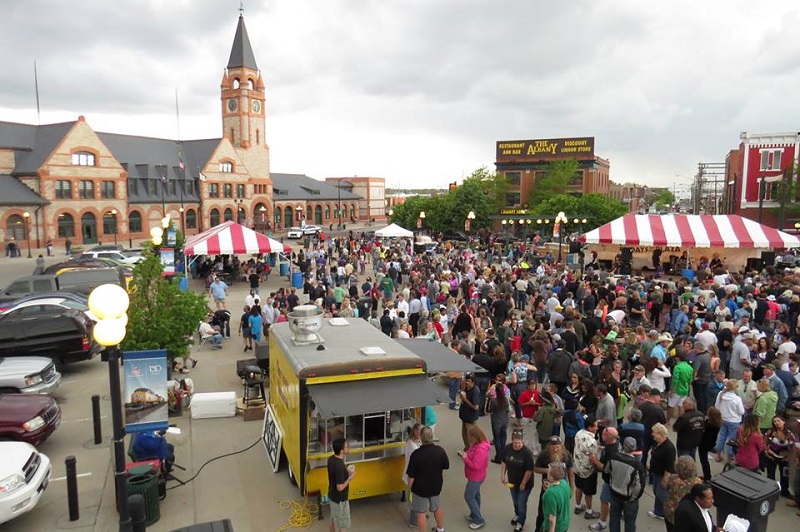 For those that prefer a slightly less adventurous day Cheyenne provides clear blue skies, clean air, good schools, and low crime rates. Cheyenne offers all the amenities of a smaller city while enjoying the safety and feel of a smaller community. 
Wide Open Spaces
While other communities struggle to provide the land and space needed for economic development and growth, Cheyenne has plenty of both to offer. The build-to-suite commercial properties offered within multiple shovel-ready business parks are flexible, so businesses can scale at the growth rate that is right for them, whether they need one acre or 500.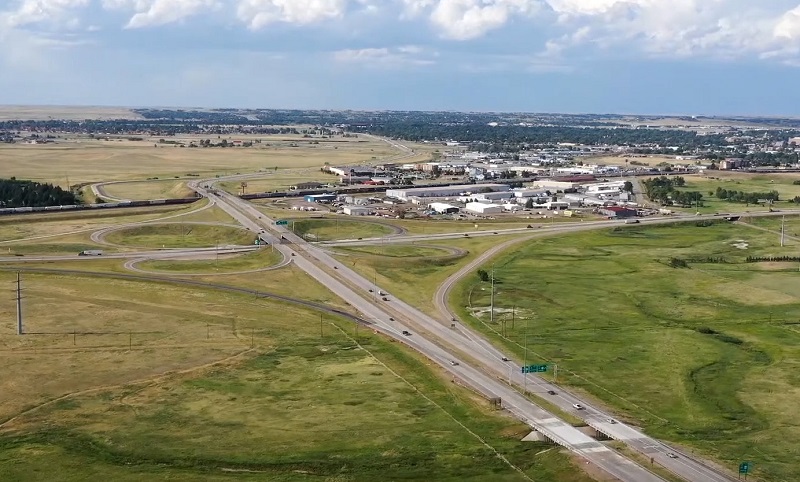 Tax Climate
Every community says they are business friendly – but not every community can claim to be ranked #1 by the Tax Foundation's State Business Tax Climate Index for 10 years running.         
The State of Wyoming exempts from sales tax, the sale or lease of machinery to be used in Wyoming directly and predominantly in manufacturing. Energy (both gas and electrical service) used in the manufacturing process and space within the building are also exempted from sales tax. The sales tax is currently 6% in Cheyenne and Laramie County. As part of a separate sales tax exemption, ingredients, and components, including chemicals and catalysts used in manufacturing are also exempted.
That's right,  
• NO corporate state income tax
• NO personal state income tax
• NO sales tax on manufacturing equipment
• NO sales tax on electricity and gas used in the manufacturing process
• NO inventory tax
• NO franchise tax
• NO occupation tax
• NO value-added tax

Workforce Grants
The Wyoming Department of Workforce Services offers Workforce Development Training Grants that provide money to employers, helping improve employee skills.  With funding of $4,000 per employee, per year, and $5,000 per employee, per year for preferred industries such as manufacturing and technology, an educated workforce is available to everyone. Business entities are eligible to apply for, and receive, up to $200,000 per state fiscal year.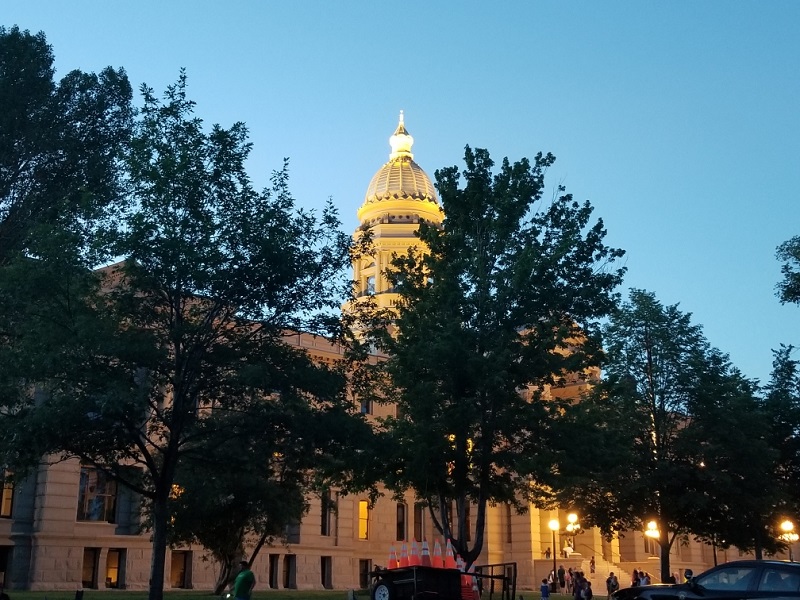 Happy Employees, Happy Employers
Also, the average commute time is only 14 minutes.  No more spending hours in traffic. Not only are employees happy, so are their employers.  Businesses find they have less turnover because workers enjoy their jobs, and are dependable, dedicated, and hardworking.
Business Growth in Wyoming
Even during recent difficult times, Wyoming remained open for business allowing workers to earn a living and companies to continue to be productive.  As a result, Wyoming continues to welcome those, both employers and employees, looking to leave other states.  Cheyenne LEADS, the economic development organization for Cheyenne and Laramie has never been busier.  LEADS has a dedicated staff whose focus is strengthening both the local and state economy through their work with businesses, entrepreneurs, and workforce.
 
LEADS recently welcomed Stag Arms and TBC Manufacturing, and Eagle Claw Fishing Tackle broke ground on a new 115,000 square foot facility earlier this year in the shovel-ready business parks, the Cheyenne Business Parkway. Cheyenne is already home to companies like Microsoft, Sierra, Magpul Industries, EchoStar/Dish Network, and Lowe's and Walmart Distribution Centers.
 As the world continues to change businesses look at Wyoming, in particular Cheyenne, for sites in which to move their companies. 
For over 35 years Cheyenne LEADS has been part of an effort to help thoughtfully build and diversify Cheyenne and Laramie County's economy. To learn more about the benefits of moving your family and business to Cheyenne, Wyoming contact Cheyenne LEADS at cheyenneleads.org. They are there to answer your questions.