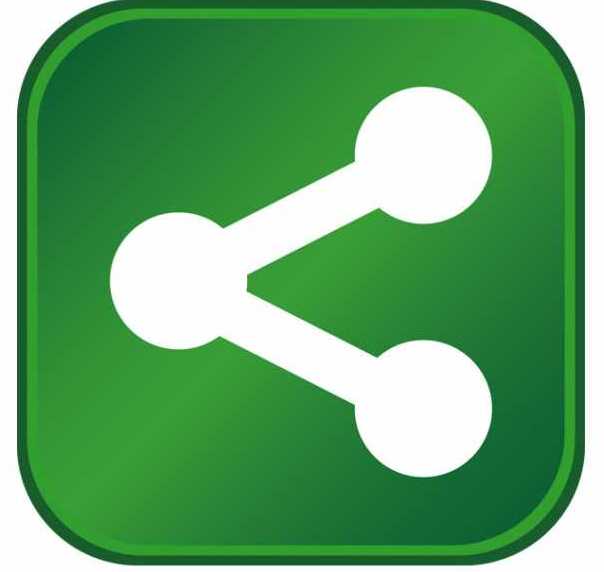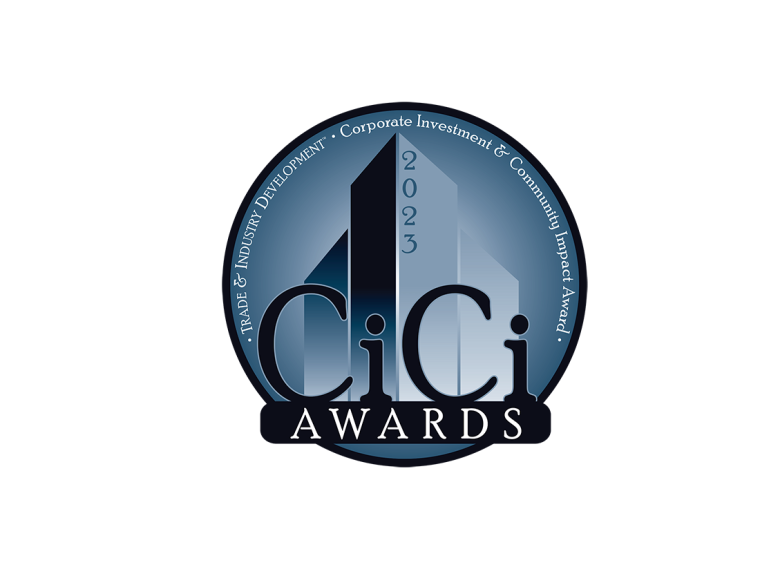 One thing the past few years have shown us is that the United States was overly reliant on foreign manufacturing of critical components for technology, automotive, healthcare and more. This year, one of the major themes of Trade & Industry Development's 2023 CiCi Awards for the Corporate Investment category is reshoring of critical manufacturing.
Manufacturing companies – many of which were seeking to reshore vital production – chose sites across the U.S. for large capital investment projects, both new and expansions of existing facilities. Trade & Industry Development put out a call for regions to highlight the largest investment projects they won in the calendar year 2022. We chose 15 of those projects as winners of our 2023 CiCi Awards for the Corporate Investment category.
Collectively, these 15 projects bring more than $82 billion in private corporate investment, with an additional $1.2 billion in economic development funding from states, counties and cities. The benefits go well beyond the capital involved, however; these projects are creating a total of 22,089 new jobs and retaining more than 11,000 existing jobs. Several of the highest-value projects involve the reshoring of semiconductor manufacturing from foreign nations. Others will boost the nation's climate initiatives by broadening the manufacturing base of electric vehicles and their components.
None of these projects, of course, would have been possible without the hard work of community leaders, local and state economic developers, along with the visionaries at the companies themselves. Read more about how the transformation of a company's location can make a difference in their communities.
Trade & Industry Development offers congratulations to all the winning projects, and we look forward to watching them unfold.
Intel: Licking County, Ohio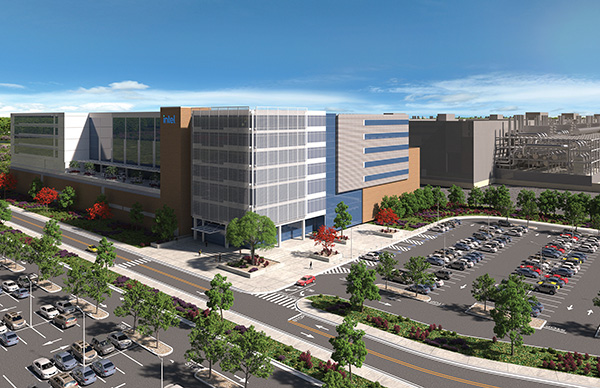 In 1990, the United States made 40 percent of the world's semiconductors. By 2020, that share had fallen to 12 percent. Americans felt the implications of this when pandemic-related disruptions in the supply chain resulted in a crisis-level shortage of chips. All manner of consumer products that rely on chips, from automobiles to computer equipment to appliances, became difficult to purchase.
When Intel announced in January 2022 that it plans to invest $20 billion to build two state-of-the-art semiconductor manufacturing facilities northeast of Columbus, Ohio, it meant more than just an infusion of jobs and investment for central Ohio. It was a statement of confidence that manufacturing can and should return to the U.S. from abroad, that the Midwest can claim a significant place in the tech landscape of the future, and that Ohio is once again where innovation and industry combine to build a prosperous future. Securing the two "fabs," with the prospect for up to six more, ensures that Ohio will be a player in this economy of the future.
The Intel project represents a major reshoring initiative in a critical industry. National security depends on access to the chips that are essential elements of advanced aircraft, artificial intelligence and data analysis.
The 3,000 direct, permanent Intel jobs, with average annual salaries of $135,000, will bring an infusion of income-tax revenue to the region. Those higher-than-average salaries are a prize for any community, but the benefits of Intel's investment will extend to all income ranges, through 7,000 construction jobs and thousands more jobs with companies that will supply the Intel operation and feed, clothe, house, educate and entertain its employees. More than 140 companies in Ohio are already suppliers to Intel, and the project will cause these numbers to rise.
Based on the enormous capital investment, the project attracted 30-year state tax credits worth $650 million, a state pledge of $600 million to offset the cost of developing chip factories in the U.S. and state funding of $691 million in infrastructure improvements.
From an education standpoint, the deal is expected to reduce the "brain drain" to the coasts that many Midwestern states have experienced. The Intel project will infuse Ohio's colleges and universities with new investment. The company's need for talent is creating a mutually beneficial relationship between the company and higher education nationwide. As part of the deal, Intel has pledged $50 million in grants over 10 years to bolster certificate and degree programs at Ohio institutions.
Ohio won the project with significant efforts by JobsOhio, and beat 46 other states that had submitted proposals, including those on the east and west coasts with significantly developed technology clusters.
"Why did Ohio and Licking County win? They were just hungrier. They sought the project more," noted Intel CEO Pat Gelsinger at the project's September 2022 groundbreaking.
The International Business Machines Corporation (IBM): Dutchess County, New York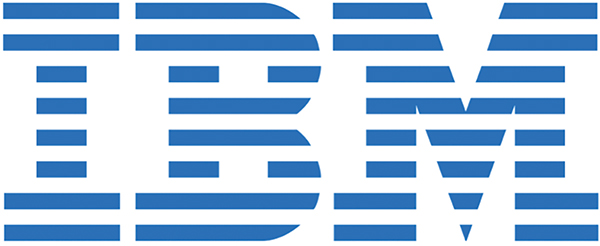 Continuing on the theme of reshoring semiconductor manufacturing, technology giant IBM announced plans to invest $20 billion across the Hudson Valley, New York region over the next 10 years. The goal of the investments, which will be strengthened by close collaboration with New York State, is to expand the vibrant technology ecosystem in New York to unlock new discoveries and opportunities in semiconductors, computers, hybrid cloud, artificial intelligence and quantum computers. Widely known as the "heart of IBM's Hudson Valley ecosystem," the region's Poughkeepsie facility will ultimately be transformed into a global hub of quantum computing.
This project will have an immense impact on New York's Hudson Valley. In Poughkeepsie, IBM builds state-of-the-art mainframe computers that power the global economy alongside cutting-edge quantum computing systems. IBM's investment in Dutchess County and the Hudson Valley at large will benefit and sustain those capabilities, advancing the region's manufacturing, research, quantum computing and semiconductor operations while bolstering the region's position as a leader and an innovator in the industry. The investment will also support more than 7,500 jobs across the Hudson Valley, almost half of which work at IBM Poughkeepsie, while fueling economic growth and further job opportunities in the community.
IBM, which is headquartered in Armonk, New York, has operations in 171 countries and more than 282,100 employees around the world. During the announcement of the expansion in October 2022, U.S. President Joseph R. Biden, Jr. and IBM chairman and CEO Arvind Krishna toured IBM's Poughkeepsie, New York site.
The IBM campus in Poughkeepsie currently receives property tax abatements, which makes the IBM location an attractive location for re-investment.  The recent passing of the Federal Chips Act and the NYS Green Chips Bill facilitated additional growth at the site.
"IBM is deeply proud of our history and presence here in Dutchess County," said Maria Boonie, vice president of IBM Z Support & Client Care and Mid-Hudson Valley senior location executive. "Over the next 10 years, IBM is investing $20 billion across the Hudson Valley to accelerate research and discovery in fields ranging from semiconductors and artificial intelligence to quantum computing. Those investments will create new opportunities for our team here in Poughkeepsie and keep us at the forefront of new eras in computing, just as we have been since our doors opened in this community more than 80 years ago."
Highly Innovative Fuels USA: Matagorda County, Texas

eFuels are an important element of sustainability goals. These fuels are produced with electricity from renewable sources, water and carbon dioxide, and represent a sustainable alternative to fossil fuels. Highly Innovative Fuels Global is a world-leading eFuels company that develops projects to convert hydrogen made using low-cost renewable power into carbon neutral liquid eFuels that can be transported and used in existing infrastructure. The carbon-neutral gasoline substitute can be used in vehicles without any modification to existing engines or the infrastructure on which they depend.
In April 2022, Highly Innovative Fuels Global announced that it had chosen Matagorda County, Texas as the location of its first industrial scale eFuels facility in North America. With plans to make a $6 billion capital investment, HIF will create more than 125 permanent operating jobs as well as thousands of other direct and indirect jobs in the region. Construction of the site is expected to begin in 2023 and produce eFuels from the facility by 2026. Matagorda County has long been a state and national leader in energy development as it is home to one of Texas' two nuclear plants.
The carbon-neutral gasoline is produced by combining carbon dioxide captured from the atmosphere with green hydrogen from renewable wind power. According to HIF USA CEO Renato Pereira, "Carbon-neutral eFuels represent the energy sector's next frontier, enabling renewable resources to fuel our mobile economy."
Matagorda County's economies will be boosted by the construction and operation of the HIF USA eFuels facility. Serving as the flagship of HIG Global's U.S. production, Matagorda County Economic and Community Development teams have already begun to prepare for secondary and tertiary suppliers seeking to locate in Matagorda County.
As a result of the project win, the Wharton County Junior College campus in Bay City is seeking to expand coursework and degree programs to accommodate the operation and construction jobs that will be needed in the future.
"The State of Texas has long been the champion of energy in the United States," said Matagorda County Judge Nate McDonald. "I am proud to say our Economic Development team here in Matagorda County, along with the ever-present support of the Governor and his office, have brought to fruition a new energy sector that will put Matagorda County on the map. I'm proud of the work Matagorda and HIF teams displayed throughout this process and could not be happier they selected Matagorda County for their U.S. flagship."
Wolfspeed, Inc.: Chatham County, North Carolina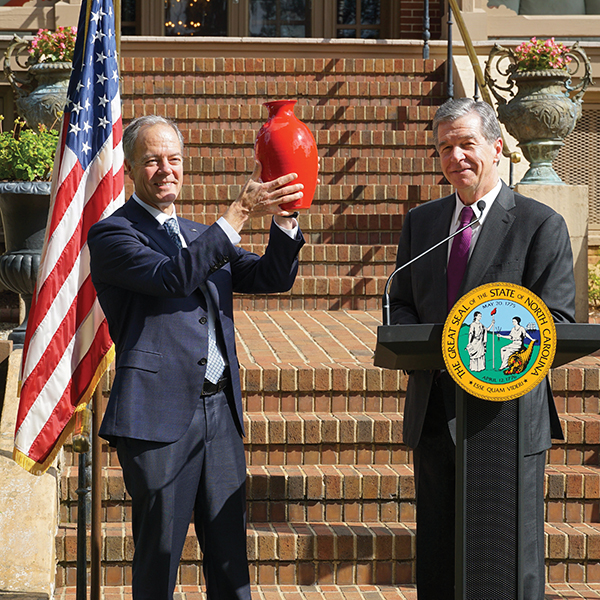 In 2022, Wolfspeed, a Durham, North Carolina-based manufacturer of silicon carbide semiconductors, announced plans to create more than 1,800 new jobs in Chatham County by 2030. The company will construct a manufacturing campus for the production of silicon carbide materials with an investment of approximately $5 billion over the next eight years in the Town of Siler City.
Wolfspeed's project will be supported, in part, by a performance-based state High-Yield Job Development Investment Grant (JDIG). Using a formula that considers the new tax revenues generated by the new jobs, and accounting for a company investment of $5 billion, the JDIG agreement authorizes the potential reimbursement to the company of up to $76.1 million, paid over a time period of 20 years. The project will create 1,802 new jobs in the region and retain 3,023 jobs.
The North Carolina Department of Commerce coordinated the state's recruitment of Wolfspeed, which also involved regional and local organizations. Salaries for the new jobs will vary by position, but altogether the average wage will be $77,753, exceeding Chatham County's average annual wage of $41,638. The project could increase the payroll by more than $140 million per year for the region.
The state approved additional support to help with final preparations at the Chatham-Siler City Advanced Manufacturing Site as part of the recently passed state budget (North Carolina House Bill 103). Included in that support was a $57.5 million appropriation to the Department of Commerce to be used for site preparation. Wolfspeed is also receiving a $9.7 million grant from the GoldenLEAF Foundation to support improved water and sewer service to the site. It is estimated that the project will grow the state's economy by more than $17.5 billion over 20 years.
The company will expand its partnership with NC A&T University, a Historically Black College and University that graduates the highest number of African American engineering students each year, and will establish comprehensive training and education curricula, as well as research and innovation programs, to develop a ready workforce. These resources will be available to undergraduate and graduate students, as well as individuals already working in the semiconductor industry.
"We are particularly excited and proud to not only expand Wolfspeed's footprint in our home state of North Carolina, but also our relationship with North Carolina Agricultural and Technical State University to develop a workforce of the future," said Gregg Lowe, president and CEO of Wolfspeed. "The Chatham County facility will enable the increasing adoption of silicon carbide and will drive the dramatic growth of the technology as the power semiconductor market transitions from silicon to the much more efficient silicon carbide technology."
GlobiTech, Inc., a subsidiary of GlobalWafers Co., Ltd.: Grayson County, Texas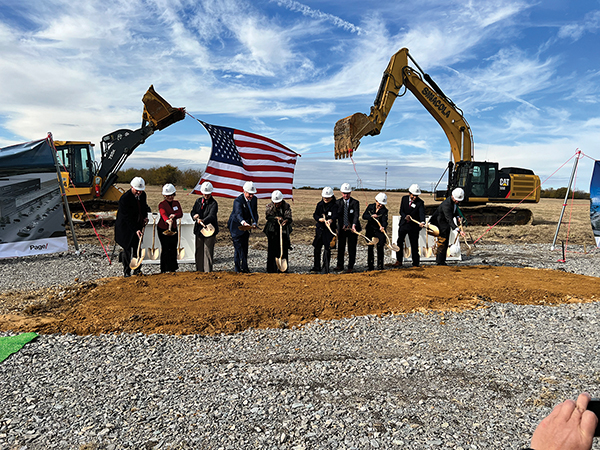 For decades, Sherman, Texas has been anticipating the rapid northward expansion of the Dallas-Fort Worth metroplex. The region has watched neighboring communities along the US 75 corridor explode in recent years with new commercial and residential developments. In June 2022, it became Sherman's turn. GlobiTech, Inc. announced plans to create an additional manufacturing facility in Sherman with the development of an advanced node, state-of-the-art 300 millimeter wafer facility covering 3.2 million total square feet.
The company, a subsidiary of GlobalWafers provides silicon epitaxy products and services to the worldwide semiconductor industry. The Sherman Economic Development Corporation successfully competed with bids from both Ohio and South Korea for the new facility. The company was offered a combined package of local and state incentives worth more than $53 million.
The North Texas site will be a big step in closing the supply chain gap and completing the "sand to chips" production cycle. The GlobalWafers investment will come in four phases over the next seven to 10 years. Production from the first new facility will begin as early as 2025. Total potential investment at the site could reach nearly $5 billion and support 1,500 direct jobs over time. At full build-out, the fabrication plant will be one of the largest electronics production facilities in the U.S. and among the largest manufacturing plants in the world.
According to Austin-based Impact DataSource, the GlobalWafers project will have a total direct economic impact of $193 million over 30 years. The total indirect economic impact will exceed $54 million, and the total induced impact will be more than $36 million over the same period.
"Sherman has spent years building a business-friendly climate and laying the groundwork to support large employers," said David Plyer, Mayor of Sherman. "Now, for the second time in less than a year, that investment has paid huge dividends. GlobalWafers' decision to locate their state-of-the-art semiconductor silicon wafer facility in Sherman will meet a critical industry need and cement our city's status as a center of high-tech manufacturing, not only in Texas, but across the country."
VinFast: Chatham County, North Carolina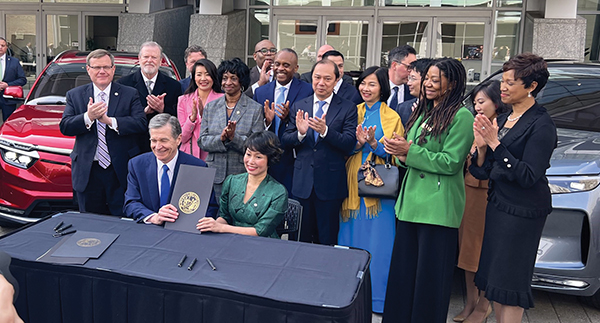 Unlike many states in the southeastern U.S., North Carolina lacked an auto manufacturing plant. This will soon change, as Vietnamese electric vehicle (EV) manufacturer VinFast announced that it has chosen Chatham County, North Carolina for its first North American automotive assembly and battery manufacturing plant.
Established in 2017, VinFast owns a state-of-the-art automotive manufacturing complex in Hai Phong, Vietnam with globally leading scalability that boasts up to 90 percent automation. The company is a subsidiary of VinGroup, which was founded in Vietnam in 1993. The new assembly and battery plant will create 7,500 jobs in the region. The company will invest $4 billion over two phases, making this the largest economic development announcement in the state's history. The factory will create a major manufacturing center on a 1,977-acre plot for phase one with three main areas: electric cars and buses production and assembly, EVs batteries production and ancillary industries for suppliers.
The salaries of VinFast's new positions will average $51,096, significantly more than the average Chatham County annual wage of $41,638. VinFast's project will be supported, in part, by a performance-based state Job Development Investment Grant (JDIG) providing up to $316.1 million, paid over a period of 32 years, provided the company meets its incremental job creation and investment targets.
VinFast's project is estimated to grow the state's economy by at least $71.5 billion over 32 years, the time period when the grant could be active. Using a formula that takes into account the tax revenues generated by the new jobs, as well as a company investment of $4 billion, the JDIG agreement authorizes the potential reimbursement to the company of up to $316.1 million, paid over a period of 32 years.
NC IDEA President and CEO Thom Ruhne noted that the announcement will spur a wave of innovation in North Carolina, particularly the Triangle area.
"There are going to literally be thousands of suppliers that are going to need to come together to support such a massive manufacturing effort," he said. "There's going to be technology that has yet to be invented that will ultimately make it to the vehicles that will roll off of the North Carolina assembly line. It bodes well for the future of North Carolina that we know how to make stuff here."
Nucor Steel of WV, LLC: Mason County, West Virginia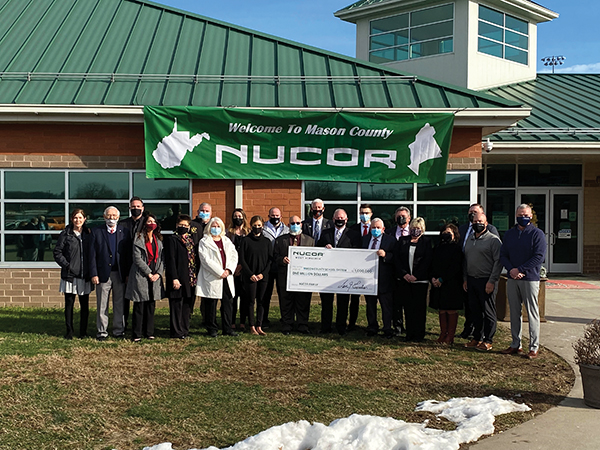 Nucor Corporation, the largest steel producer in the United States, is a Fortune 150 company based in Charlotte, North Carolina. Nucor produces steel by recycling scrap metal in electric arc furnaces, making the company North America's largest recycler of any material. This steelmaking process makes Nucor one of the cleanest steel producers in the world and a leader in sustainable steel production.
In 2022, Nucor Steel chose Mason County, West Virginia as the location for a new state-of-the-art sheet steel mill. The record investment will exceed $2.7 billion, making it the largest in West Virginia history, as well as the largest single investment Nucor has ever made. The capital investment will be backed up by $315 million in direct support based on the financial commitment of the company and job creation under the Statutory Tax Credits to offset WV Corporate Net Income Tax.
Upon completion, the mill is expected to create approximately 800 high-quality manufacturing jobs. Construction of the state-of-the art facility, which began in 2022, will create an additional 1,000 jobs. Nucor employs 28,000 teammates at approximately 300 facilities located primarily in North America. Nucor teammates are among the highest paid and most productive in the steel industry.
The mill will have the capacity to produce up to three million tons of sheet steel per year for the automotive, appliance, HVAC, heavy equipment, agricultural, transportation and construction markets. It will also include advanced downstream processing capabilities, including a tandem cold mill, annealing capabilities and initially two galvanizing lines. Galvanizing capabilities will include an advanced high-end automotive line with full inspection capabilities as well as a construction-grade line.
"We are incredibly excited to be building this new steel mill in West Virginia," said Leon Topalian, president and CEO of Nucor Corporation. "This will be the world's most advanced sheet steel mill producing the most sustainable steel that will build our nation's modern 21st century economy. This is a transformational project that will have a significant economic impact in Mason County and surrounding areas. We look forward to being part of the community for decades to come."
Stellantis and Samsung SDI: Howard County, Indiana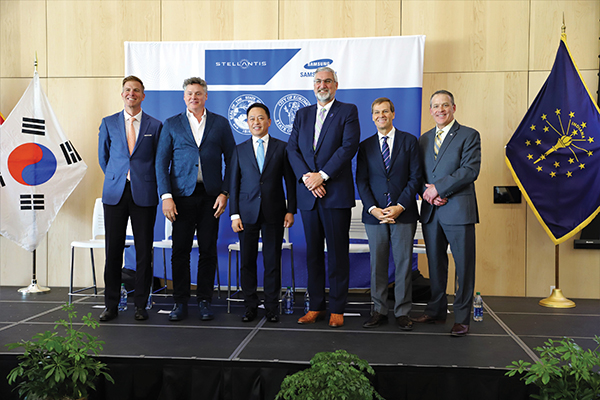 Stellantis N.V., is one of the world's leading automakers and a mobility provider. Its storied and iconic brands embody the passion of the company's visionary founders and today's customers in their innovative products and services, including Abarth, Alfa Romeo, Chrysler, Citroën, Dodge, DS Automobiles, Fiat, Jeep, Lancia, Maserati, Opel, Peugeot, Ram, Vauxhall, Free2move and Leasys. The company notes that it is striving to become the greatest sustainable mobility tech company, not the biggest, while creating added value for all stakeholders as well as the communities in which it operates.
Stellantis plans to invest more than $2.5 billion in partnership with Samsung SDI to build the automaker's first U.S. electric vehicle battery manufacturing facility in Kokomo, Indiana, where Stellantis has a current supplier base. The town is centrally located near several vehicle assembly plants in the Midwest. Samsung SDI is a manufacturer of rechargeable batteries for the IT industry, automobiles and energy storage systems (ESS), as well as cutting-edge materials used to produce semiconductors and displays. The joint venture will support Stellantis' North America electrification ambitions outlined in the company's "Dare Forward 2030" strategic plan. The company's aggressive electrification strategy will ultimately be anchored by five gigafactories located in Europe and North America.
The $2.7 billion project in Indiana, which is expected to create 1,400 new jobs, will be met with $37.5 million in Economic Development Growing Economy ("EDGE") tax credits from the State of Indiana, as well as $2 million in IDGF infrastructure grant money and $2 million from the Skills Enhancement Fund program. The City of Kokomo and Howard County provided over $400 million in support for the project in the form of land contributions, infrastructure development, waived fees and tax abatements. The investment could gradually increase up to $3.1 billion.
Plant operations are expected to achieve an initial annual production capacity of 23 gigawatt hours (GWh), with an increase to 33 GWh over the next few years. The facility will supply battery modules for a range of electric vehicles produced at Stellantis' North American assembly plants. Construction began in late 2022 with production operations planned to launch in the first quarter of 2025.
"We would like to thank our partner, Stellantis, for its continued investment, support and faith in this community for over 85 years," said Kokomo Mayor Tyler Moore. "We would also like to thank Samsung SDI for its confidence in us and look forward to working together for the decades to come. This multi-billion dollar investment will help solidify Kokomo as a global leader in automotive manufacturing."
Steel Dynamics, Inc.: Lowndes County, Mississippi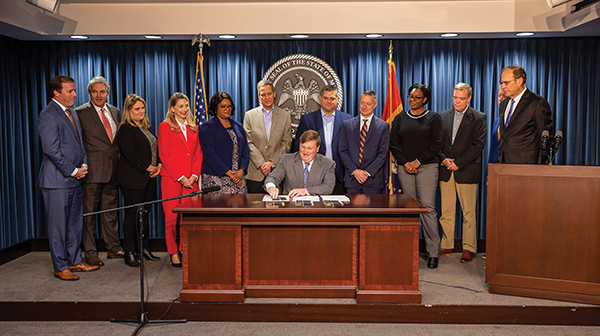 Steel Dynamics' investment of $2.5 billion to expand its Lowndes County campus, which is located on a TVA (Tennessee Valley Authority) Mega Site, marks the largest economic development project in Mississippi's history. The company is locating two new facilities in the Golden Triangle Industrial Park: a state-of-the-art low-carbon, aluminum flat rolled mill and a biocarbon production facility. A $1.9 billion recycled aluminum flat rolled mill will be built on a 2,000-acre site. This mill will serve the sustainable beverage packaging, automotive and industrial markets. The large-scale site will allow for a select number of customers to co-locate, which could increase investment in the community and add numerous additional jobs. Additionally, Steel Dynamics' joint venture SDI Biocarbon Solutions, LLC will be constructing a biocarbon production facility. The jobs will have an average salary of $93,000.
The $2.5 billion investment will be met with state investment of $155 million in Mississippi Major Economic Impact Authority funds, of which $10 million is available for workforce training and recruitment. Additionally, a grant of $24 million is available for road improvements and a $500,000 CAP Loan was made available to the local area for road assistance.
The additional 1,000 jobs the project will strengthen the local tax base and will provide life-changing opportunities for many of the region's residents. The positive impact of Steel Dynamics' monumental decision to further invest and create jobs at its existing Lowndes County campus will be felt well into the future.
"Since locating in Lowndes County in 2014, Steel Dynamics has undergone several expansions – each one a sterling example of an industry-leading company finding the formula for success in our state," said MDA Deputy Executive Director Laura Hipp. "[This] announcement is a monumental success for Mississippi, and it will create significant economic opportunities across the Golden Triangle Region for many generations to come. We appreciate the leadership of Governor Reeves and the Mississippi Legislature, whose support of economic development continues to make positive impacts in Lowndes County and throughout the entire state."
Novelis: Baldwin County, Alabama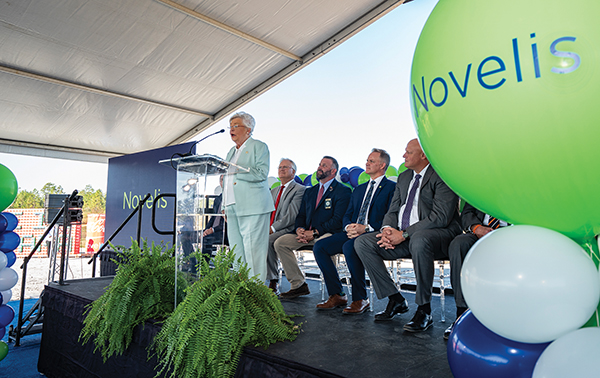 In May of 2022, aluminum rolling and recycling company Novelis Inc. announced plans to invest more than $2.5 billion to build a new low-carbon recycling and rolling plant in Baldwin County. The facility at the 3,000-acre South Alabama Mega Site located in Bay Minette will create approximately 1,000 jobs, which Novelis projects will pay an average annual salary of $65,000. The Atlanta-headquartered Novelis noted that the Alabama facility — the first fully integrated aluminum mill built in the U.S. in 40 years — will leverage the company's long-term relationships with leading beverage, packaging and automotive brands seeking sustainable aluminum solutions.
The $2.5 billion capital investment will be met with numerous state incentives: an Economic Development Grant valued at $7 million over two years to reimburse for capital costs, Investment Credit valued at $104 million over 10 years, Jobs Credit valued at $17.5 million over 10 years and AIDT services valued at $6.8 million. The announcement was made in cooperation with the Alabama Department of Commerce, AIDT and the Baldwin County Economic Development Alliance.
Novelis said the new plant will be the most sophisticated and sustainable of its kind and will have a strong focus on employee safety. The facility will be powered with renewable energy, use recycled water and be a zero-waste facility. The highly advanced facility will have an initial 600 kilotonnes of finished aluminum goods capacity per year focused on the beverage container market, with flexibility for automotive production. The project also adds a new recycling center for beverage cans, increasing the company's recycling capacity by 15 billion cans per year when fully operational. Novelis is committed to being a carbon-neutral company by 2050 and plans to reduce its carbon footprint by 30 percent by 2026.
In addition, Novelis plans to develop an Advanced Manufacturing and Leadership Center of Excellence in Daphne, where best-in-class training will be provided to industry leaders across the company's footprint. The leadership center will be located at the Daphne Innovation + Science Complex and will help push Baldwin County to the forefront of innovation in workforce training and leadership in the metals industry.
"Novelis' decision to locate the nation's most technologically advanced aluminum mill in Baldwin County is a powerful testament to both the state's attractive business climate and to the capabilities of our talented manufacturing workforce," said Greg Canfield, Secretary of the Alabama Department of Commerce.
Lancium, Inc.: Taylor County, Texas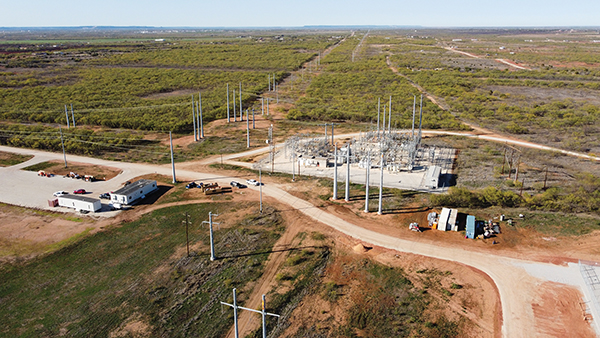 Abilene, Texas' strategic location and proximity to abundant wind and solar generation were some of its major attractions for a new $2.4 billion "Clean Campus" to be built by Houston-based Lancium, an energy technology and infrastructure company that advances the decarbonization and stability of the electric power grid. The company uses its proprietary Smart Response software to enable the campus to act as an ERCOT designated "Controllable Load Resource," which allows the grid to absorb more renewable energy.
The Clean Campus, which will be the company's flagship renewable energy powered data center, will be built on more than 1,000 acres in Taylor County and Abilene. The project is expected to create 57 full-time jobs with an estimated annual payroll and benefits of $4.1 million. Lancium's investment in this new campus will solidify Abilene and Taylor County as major providers of renewable energy and become home to a variety of industries that are powered by low-cost sustainable sources. The project will initially begin at 200 megawatts with an expansion capacity to over one gigawatt that will continue to be built out in phases over the next several years.
Lancium worked with a site consultant to outline key criteria and determine the ideal regions in Texas for expansion. Recognizing the value the project could provide to the Abilene region, the Development Corporation of Abilene (DCOA) submitted a bold and innovative response package for the project. Once the company shortlisted Abilene for a site visit, the DCOA served as the conduit for building relationships between Lancium, the City of Abilene and Taylor County.
The total incentive package to secure Lancium's commitment to Abilene was valued at $22.3 million over 20 years. The DCOA Board of Directors approved a $2.5 million incentive package for water and wastewater upgrades. In addition, the City of Abilene and Taylor County both approved individual Chapter 312 Tax Abatement Agreements with Payments in Lieu of Taxes. The City of Abilene's Payment In Lieu Of Taxes was valued at $485,607 a year for two 10-year terms and Taylor County's Payment In Lieu Of Taxes was valued at $508,437 a year for two 10-year terms.
"What's so exciting is that unlike other large-scale power users, the applications that will be located on our Campuses can operate flexibly," said Michael McNamara, co-founder and chief executive officer of Lancium. "This means instead of just being a large power consumer, working with ERCOT we can return power to the grid when it's needed most. Our customers benefit from green, low-cost power while strengthening the power grid at the same time."
Eli Lilly and Company: Boone County, Indiana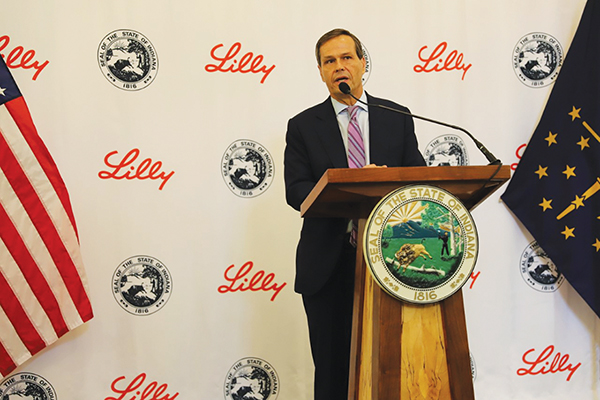 Pharmaceutical company Eli Lilly is not new to Indiana. For nearly 150 years, Lilly's operations in Indiana have enabled the company to develop and deliver innovative and life-changing medicines for patients. The company recently furthered its commitment to Indiana with a $2.2 billion expansion in the form of two manufacturing facilities in Boone County. The investment represents the first major expenditure the company has made in Indiana outside of its corporate headquarters since the 1980s. The district is part of a Boone County mega-site identified by Indiana Economic Development Corp. as a strategic location for development and growth because of its proximity to research centers in Indianapolis and Purdue University in West Lafayette.
Eli Lilly is likely to be the first company to establish operations in the LEAP Lebanon Innovation and Research District, which is adjacent to the heavily traveled Interstate 65 corridor. As companies continue to fill out the mega-site, I-65 will soon become the nation's premier "hard tech" corridor.
The investment is expected to support up to 500 permanent positions and will give Lilly one million square feet to experiment with active ingredients and new therapeutic modalities. This will allow Lilly to continue to pioneer in the growing field of genetics and save lives.
The Lilly investment is expected to kickstart a major economic development initiative in Boone County, where the state could acquire land that state leaders believe will help Indiana compete globally for high-wage careers in high-tech industries.
"Lilly's $2.1 billion investment represents just the kind of investment we're aiming for with LEAP," said Indiana Secretary of Commerce Brad Chambers. "One of the goals of LEAP is to attract a well-educated, skilled and creative workforce in order to create more opportunities for the local community and to foster greater economic prosperity— Lilly's presence in the area will do just that. Lilly has been a steadfast presence in the state for years, and this investment only deepens their commitment to the state."
CF Industries: Ascension Parish, Louisiana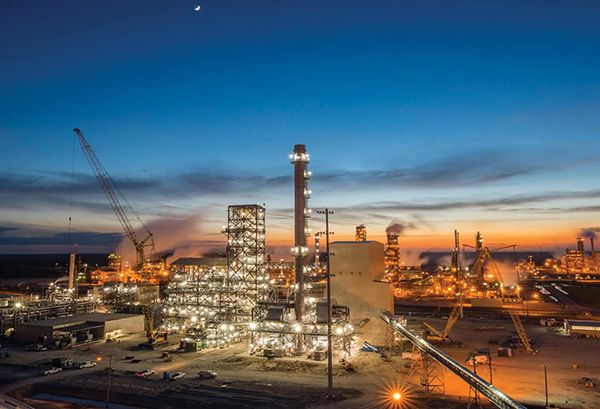 Few places on the planet are more susceptible to the effects of climate change – or better equipped to lead the energy transition – than Louisiana. For that reason, the state has committed to reducing its carbon footprint while growing the economy. Through strategic efforts, including recruiting economic development investments, Louisiana is mitigating the effects of climate change, with the goal of achieving net-zero greenhouse gas emissions by 2050.
CF Industries is the world's largest producer of ammonia, with a global manufacturing and distribution network. Within an 11-day period in August 2022, the company announced two major energy transition investments comprising a single economic development project in southeast Louisiana: the $198.5 million expansion of an existing ammonia facility to add emissions reduction capabilities; and the construction of a new $2 billion blue ammonia production facility in the same parish and city, which would be designed with the latest emissions-reduction technology.
The new production plant and export facility will be developed jointly by CF Industries and Mitsui & Co. Ltd. and have carbon capture and sequestration capabilities, in alignment with the company's larger commitment to decarbonize its ammonia production process. To support the new complex, CF Industries will create 103 direct new jobs with an estimated average annual salary of $110,582 plus benefits. The $198.5 million expansion, which will reduce the current plant's existing carbon footprint and convert the end product to blue ammonia, will create 12 new jobs with average salaries of more than $100,000 per year. The company will retain 521 existing jobs.
The State of Louisiana offered CF Industries an incentive package that includes the services of LED FastStart with a private sector value of $1.4 million. Additionally, the company would be eligible for a performance-based award of up to $6 million to be paid out over four years to reimburse verified project development and infrastructure expenditures. The company is also expected to use the state's performance-based Quality Jobs and Industrial Tax Exemption programs.
"CF Industries and Mitsui believe that blue ammonia will play a pivotal role in accelerating the world's transition to clean energy and that our proposed blue ammonia production facility is an important step towards this future," said Tony Will, president and CEO of CF Industries Holdings, Inc. "CF Industries has long appreciated the partnership we have had with the State of Louisiana and Ascension Parish, both as we have expanded our operations over the years and now as we decarbonize our production processes and consider new capacity growth."
Envision AESC: Warren County, Kentucky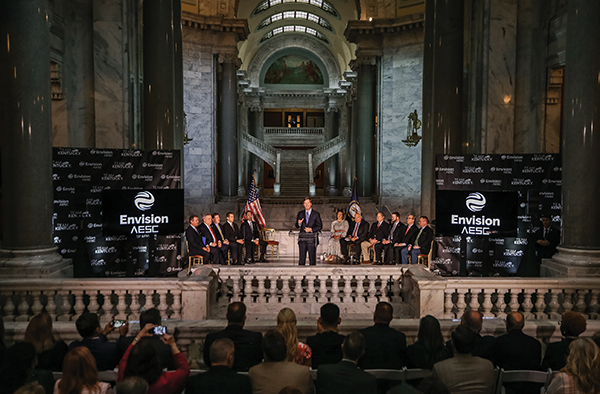 Envision AESC is a world-leading battery technology company committed to the research, development, design, manufacture and sales of high-power batteries and energy storage batteries. Headquartered in Japan, Envision AESC has more than 4,000 employees and 10 production facilities in Japan, the U.S., the UK, France and China. Envision AESC has produced high-performance batteries for more than 650,000 electric vehicles in 44 countries, achieving a record of "zero critical battery malfunctions." Envision AESC invests heavily in next-generation technology to drive innovation and work with their partners to constantly push the boundaries of performance, safety and efficiency.
Last year, the company announced it will make a $2 billion investment to build a new, approximately three million square foot, state-of-the-art gigafactory in the Kentucky Transpark in Bowling Green in Warren County. The 30GWh plant will create 2,000 new, skilled jobs for the region, producing battery cells and modules to power the next-generation EVs produced for multiple global automotive manufacturers. This project is not only the second-largest investment ever in Kentucky but also the largest in history for South Central Kentucky.
The economic impact of the project is expected to generate $20 billion over the next decade and will also support approximately 5,249 new jobs in the community beyond those who will be working at the facility. At full employment, the project will generate over $233 million in new spending in the community annually. The project is eligible for a variety of incentives at the state and local level, including forgivable loans from the State of Kentucky and Industrial Revenue Bond financing for the project, which enabled Envision AESC to negotiate a payment in lieu of taxes in addition to the land that was donated for it. At the local level, the entire incentive package was worth more than $140 million.
The operation will make electric vehicles more accessible and affordable for motorists by implementing high-tech capabilities to increase cost-competitiveness and technological expertise of EV battery production in Kentucky and in the United States. The gigafactory will be powered by 100 percent renewable energy, supplied by onsite generation and purchased locally from the Tennessee Valley Authority.
"The Bowling Green area has an outstanding automotive workforce today, as well as the future pipeline of talent needed, and we are excited to support this with new jobs in the high-growth electrification segment," said Envision AESC U.S. Managing Director Jeff Deaton. "The addition of this new facility will make Kentucky the new gigafactory capital of the United States, well-positioned to meet the forecasted growth of EVs and attract future investment."
Manna Capital Partners and Ball Corporation: Valencia County, New Mexico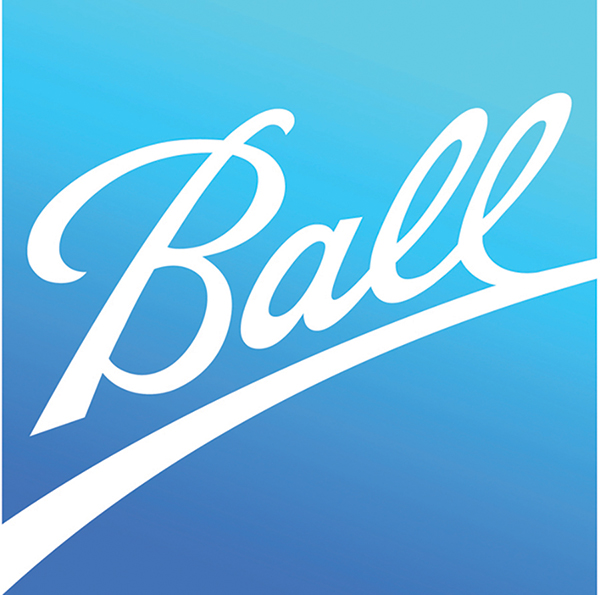 New Mexico has always had a strong advanced manufacturing sector, given the state's experienced talent pool, advantageous location, access to research and development resources, and low cost of doing business, but the state is also leading the way for sustainable manufacturing.
In May of 2022, Manna Capital Partners announced its commitment to creating over 950 jobs and investing more than $2 billion in the construction of a Ball Corporation aluminum can sheet rolling mill and recycling center in Valencia County, New Mexico. Manna Capital purchased a 1,300-acre parcel in Los Lunas with construction set to start by late 2023 and manufacturing in 2026. The facility will be powered with 100 percent renewable energy from PNM and have the capacity to manufacture up to 1.3 billion pounds of aluminum annually, with plans to ensure 85 percent recycled content after the mill is fully operational. This project, and the state's focus on creating innovative ways to bring in green manufacturing expansions, will play a huge role in meeting New Mexico's net zero emissions by 2050 goal.
Louisville-based Manna Capital Partners, a private investment firm whose founding partners are Ulysses L. "Junior" Bridgeman and Kevin R. Attkisson, will lead the project and construct and operate the mill. Ball Corporation, a leading global provider of infinitely recyclable beverage packaging, will enter into a long-term supply agreement and also intends to take a minority equity position.
To welcome the project, the State of New Mexico is pledging $5 million from its Local Economic Development Act (LEDA) job-creation fund to support the project with assistance paid out as the manufacturer reaches economic development benchmarks, to be determined in a Project Participation Agreement.
The jobs created by the project are expected to pay an average of $68,000 each year, and the initiative is expected to have an economic impact of $3.4 billion over 10 years.
"There is increasing demand for recycled aluminum packaging from beverage makers driven by a push for sustainability," said Junior Bridgeman, managing partner of Manna Capital Partners. "New Mexico has given us the opportunity to respond with what we expect to be the newest state-of-the-art aluminum rolling mill in North America. This project will positively impact people's lives and is a win-win for everybody."  T&ID