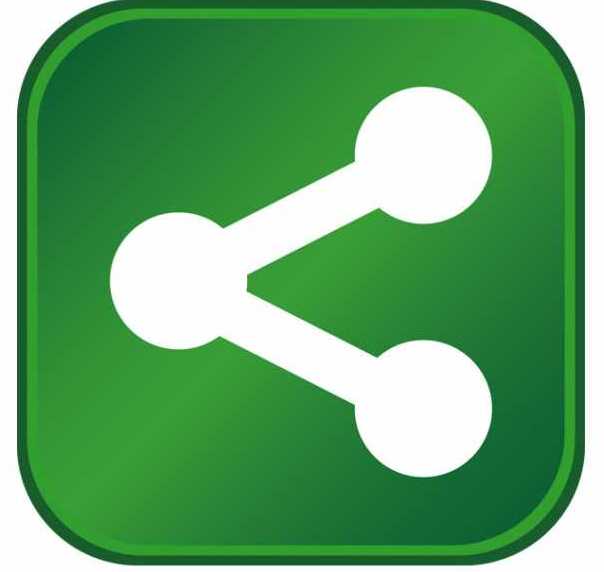 The 15 companies we honor here with our sixth annual Corporate Investment Award (the first "Ci" in CiCi) forged full-speed ahead with monumental development investments in 2010, staring down an economy that was clouded by uncertainty at every turn. The combined corporate investment these 15 companies committed to in 2010 is a staggering $14 billion, with three companies whose individual investments alone reached into the billions. Seven of the companies invested their money in expansions; seven put their dollars to work on a brand new endeavor; and one invested in a grand-scale refurbishment.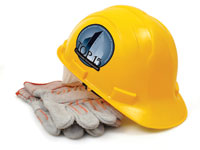 This year's group of Corporate Investment winners includes a couple of "firsts." Dow Chemical is investing $343 million to establish its first full-scale production facility for what it is touted as a "game-changing" solar shingle product. And fortu PowerCell, with headquarters that lie on the borders of Germany and Switzerland, is locating in America for the first time with the construction of a $623 million plant in Michigan. The award recipients also include some very notable projects that are the "largest" of their kind. Nucor Corporation will soon break ground on what could create $3.4 billion in capital investment and will become one of the largest industrial projects in the history of the State of Louisiana. Nissan's Smyrna, Tennessee, 1.3 million-square-foot facility will be the largest of its kind in North America. Nissan is investing $1.7 billion to make that possible. ZF Group is making a major monetary investment of $350 million for an expansion that will bring with it 900 new jobs, which the governor declares is, "the largest single infusion of jobs in the history of Laurens County," South Carolina. And Samsung is investing $3.6 billion to expand the capacity of its 12-inch semiconductor fabrication plant in Austin, Texas. This is the largest private capital investment this year for Samsung, according to the U.S. Chamber of Commerce. It is also among the top-10 largest investments in the country within the past 10 years.
In many of these new or expanded facilities, companies are making investments to produce products that will be environmentally friendly. In fact, eight of the 15 companies receiving an award will be producing a 'green' product.
While state government and economic development incentives of cold, hard cash helped put the final seal on most of these deals, many of the corporations also cited simple, human reasons for investing the large sums of money they did in particular locations—great quality of life, "down to earth" people, and great workforces were some of the factors they took into account.

All of the investments will have a change effect on the business climate of the immediate communities and beyond, and in a number of cases the investments will bring a whole new business sector to the area. Referring to General Motors' investments in Tennessee, a local government official said, "I view this investment as a sign of more things to come."
Following are the stories of each of the Corporate Investment award winners.

Samsung
Austin, Texas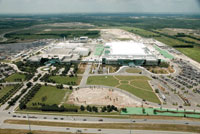 Samsung Austin Semiconductor announced in June 2010 that it plans to expand the capacity of its 12-inch semiconductor fabrication plant in Austin, Texas, with a $3.6 billion investment and the hiring of 600 additional employees. This investment builds on the $5.6 billion Samsung has committed in Austin over the past 14 years, bringing their total investment to approximately $9.2 billion. This is the largest private capital investment this year for Samsung, according to the U.S. Chamber of Commerce. It is also among the top-10 largest investments in the country within the past 10 years.
Samsung Austin Semiconductor employment is expected to grow from the 1,000 current employees to about 1,600 this year, with annual payroll rising from $70 million to $112 million during the same period. This represents more than 13 percent of the Austin area technology production base, and close to 20 percent of current reported area semiconductor employment. At an average of $70,000 per job, the annual compensation at Samsung is 43 percent above the overall average wage for the Austin area. "If you're an employee of Samsung Austin Semiconductor, your future is looking pretty good right now," Bill Cyer, with Samsung Austin Semiconductor, said. In addition to direct SAS employees, almost 3,000 construction workers and equipment vendors will be involved in the build-out of this phase.
Annual operations at SAS are estimated to inject more than $800 million into the area economy. When ripple effects are included, SAS is responsible for over $1.4 billion each year in local economic activity, over $296 million in total worker earnings, and the creation of more than 6,500 permanent jobs in all sectors of the local economy.

Nucor Corporation
Convent, Louisiana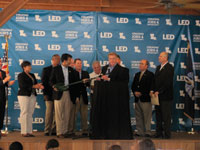 Nucor Corporation will soon break ground on what will become one of the largest industrial projects in the history of the State of Louisiana. Nucor spent two years searching for a site to locate a five-phase iron and steel manufacturing project that could create $3.4 billion in capital investment and 1,250 new, direct jobs with wages averaging at least $75,000 per year, plus benefits, in Convent, St. James Parish, Louisiana. The five phases of the project include a direct reduced iron (DRI) facility (150 jobs and $750 million capital investment), which will be the first phase of the project; a second DRI facility (100 jobs and $400 million capital investment); a pellet plant (200 jobs and $500 million capital investment); a blast furnace and coke ovens (300 jobs and $1.0 billion capital investment); and a steel mill (500 jobs and $750 million capital investment). After the completion of phase one, Nucor will select the order of the remaining four phases. An economic-impact analysis developed by Louisiana State University indicates that the project will generate approximately $563.5 million in new state tax revenues, as well as $122.6 million in new local tax revenues through 2033, if completed according to the schedule specified in Nucor's incentive agreement with Louisiana Economic Development. Additionally, LSU's analysis indicates that about 4,800 indirect jobs would be created by 2019. Accordingly, the project could create more than 6,000 total jobs (i.e., 1,250 direct and 4,800 indirect jobs).
To secure the project, Louisiana Economic Development (LED) developed a customized incentive package that includes performance-based grants and loans for land, infrastructure and equipment that total approximately $160 million over six years, if all phases are completed as described in the incentive agreement.

Nissan
Smyrna, Tennessee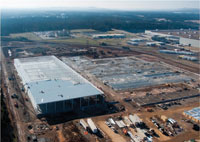 A $1.7 billion investment by Nissan for an expansion project in Smyrna, Tennessee, became reality in May 2010 with the groundbreaking for what, at full capacity, will be a 1.3 million-square-foot facility, one of the largest of its kind in North America. The facility will produce the lithium-ion batteries that will power the Nissan LEAF, an all-electric vehicle that produces no emissions. The battery facility is expected to create 1,300 additional jobs in Smyrna. The plant will be capable of producing 200,000 advanced-technology batteries each year. The adjacent vehicle assembly plant will be retooled to accommodate production of the Nissan LEAF and will be capable of producing 150,000 electric cars annually. Nissan has been working with the state of Tennessee and the Tennessee Valley Authority since forming a partnership in 2008 on the promotion of zero-emission mobility in the state. The State of Tennessee, through its participation in the national Electric Vehicle (EV) Project, will offer a $2,500 rebate on the first 1,000 electric vehicles purchased in Tennessee. The up to $1.7 billion investment for the construction of the battery plant and modification of the manufacturing facility combined, is being supported by a U.S. Department of Energy loan for 80 percent of that investment, up to $1.4 billion. The loan was issued as part of the Advanced Technology Vehicles Manufacturing Loan Program, a $25 billion program authorized by Congress as part of the Energy Independence and Security Act of 2007.
Tennessee Governor Phil Bredesen stated, "Nissan's investment in Tennessee began more than two decades ago, and this new manufacturing plant leads the way to the next generation of automotive and clean energy jobs in the Volunteer state."

General Motors
Tonawanda, New York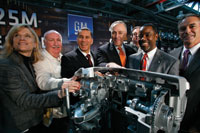 General Motors (GM) is embarking on two projects in Tonawanda, New York, that will add up to a total investment of $825 million. In one project the company will invest $425 million retrofitting Tonawanda Powertrain to manufacture the next generation of fuel efficient Ecotec engines and positioning the plant as a leader in GM's transformed product portfolio. The GM Tonawanda Engine plant is one of the largest engine plants in the world and has produced 70 million units since 1938. GM is receiving a $6 million ESD grant for the project, which is expected to save 470 jobs as well as additional jobs at local businesses and suppliers.
An additional $400 million investment will be poured into the Tonawanda Engine plant to produce a new generation of fuel-efficient small block truck and car engines. This project will receive a $6 million ESD grant (Upstate Regional Blueprint Fund) and $880,000 in sales tax abatement from the Erie County IDA. This project will create 350 new jobs while saving an additional 360 jobs.
Together these projects will secure the longevity of western New York's vital automotive industry. The addition of two new engine lines will help boost the local economy, establishing this region's historic manufacturing industry as a critical location of the manufacturing of the future. "GM is investing in our plants, restoring and creating jobs and making progress toward our vision of designing, building and selling the world's best vehicles," said Mark Reuss, president of GM North America. "These latest investments show our commitment to improving fuel economy for buyers of every GM car, truck and crossover and giving them the best possible driving and ownership experience."

fortu PowerCell
Muskegon Township, Michigan
fortu PowerCell, an international researcher and developer of rechargeable batteries, will invest $623 million in a new integrated battery-cell manufacturing plant in Muskegon Township, Michigan. The multi-phase project is expected to create 1,971 new jobs, including 726 directly by the company. This is especially significant as in March 2010 the county was experiencing 16.6 percent unemployment. The Michigan Economic Development Corporation (MEDC) estimates the increased economic activity created by the project will create an additional 1,245 indirect jobs. Based on the MEDC's recommendation, the MEGA board approved a state tax credit valued at $12.6 million over 10 years to encourage the company to locate and expand in Michigan. In addition, the company has been approved for a battery cell manufacturing tax credit of $100 million over four years. Muskegon Township is considering local incentives in support of the project as well. "The Michigan MEDC has been first class," said fortu PowerCell CEO Alan Greenshields. He continued, "I find the people here in Muskegon down to earth and refreshingly friendly. We have found an attractive location with a great quality of life for our future staff."
The German-Swiss-based company will build its first American integrated cell manufacturing plant on 40 acres in the middle of a 400-acre proposed "chemical" park" in Muskegon Township.
The company plans to produce "second-generation" lithium ion rechargeable batteries for electric vehicles starting in 2012. Phase one will have a capacity of 250 MWh per year upon completion in 2012; phase two, with a capacity of 2,500 MWh per year, is due to be completed 18 months later. "If we can build a solid foundation, this will be a great business," Greenshields said. "We are in this for the long haul."

Gulfstream Aerospace Corporation
Savannah, Georgia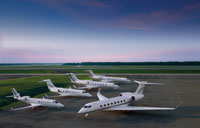 Savannah, Georgia's Gulfstream Aerospace Corporation is investing $500,000,000 in its business while retaining 5,490 jobs and creating 1,000 new jobs by embarking on a seven-year expansion of its Savannah facilities. The expected growth of 1,000 additional Gulfstream jobs will equal a more than 15 percent increase from Gulfstream Savannah's September employment level of 5,490 employees. These new, full-time positions will include production specialists, engineers, and support technicians. The expansion will include building new facilities on approximately 55 acres at the northwest quadrant of the Savannah / Hilton Head International Airport, renovating several existing facilities on the main campus off Gulfstream Road and expanding office and lab facilities at the Gulfstream Research Development Center in Crossroads Business Park. Gulfstream will also upgrade the site's infrastructure. This is the latest expansion by the Georgia-based company, following the 2009 completion of a $300 million expansion Gulfstream announced in 2006, which created 1,100 new jobs in Savannah.
"This expansion is necessary to meet the industry's projected increase for new business-jet aircraft and the maintenance that will follow. The effect this initiative will have is very simple. It's good, high-tech jobs for Georgia. Jobs for Gulfstream Aerospace. And jobs for general aviation, a vital aspect of this nation's industrial base," said Joe Lombardo, president, Gulfstream Aerospace Corporation. Georgia governor Sonny Perdue added, "Gulfstream is the world standard in business aviation, and we're proud that the company the world looks to for the best business jets is based right here in Georgia." He continued, "The expansion of Gulfstream's facilities will have a major impact on both the state and local economies by creating 1,000 new full-time jobs, not to mention the ripple effects in terms of construction and service workers, as well."

KiOR
Columbus/Newton, Mississippi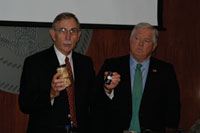 KiOR, a biofuels company headquartered in Pasadena, Texas, announced in August 2010 the company would be locating five biofuel production facilities in Mississippi, a $500 million company investment that will create 1,000 direct and indirect jobs for Mississippi workers. KiOR has selected Columbus, Mississippi and Newton, Mississippi, for its first facilities and has determined another facility will be located in southwest Mississippi. The company is in discussions with other local communities around the state regarding the locations of two additional plants.
By locating these five facilities in Mississippi, KiOR is providing high-quality jobs for workers in rural areas of the state, and the company will use the state's abundant, renewable natural resources to create Re-Crude™, which will directly benefit Mississippi's farmers and forest industry. Additionally, Re-Crude™ will help meet the nation's energy needs and reduce the country's dependence on foreign oil.
KiOR's catalytic conversion process allows the company to convert biomass, from a variety of feedstocks, into a high-quality renewable crude oil substitute known as Re-Crude™, which can be used as a direct replacement for imported crude oil. The company's low-cost, feedstock-flexible technology reduces nature's process of creating oil from a period of millions of years down to a matter of seconds. Additionally, by using existing refinery infrastructure, KiOR's crude oil substitute can be refined into gasoline and diesel for use in today's vehicles and can be produced at low cost and in an easily-scalable and environmentally-friendly manner.
"We're very excited to begin commercializing our technology throughout the State of Mississippi. These facilities will bring high-quality jobs to the area," said Fred Cannon, president and chief executive officer of KiOR.

General Motors
Spring Hill, Tennessee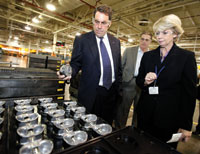 With a decision to expand its manufacturing facility in Spring Hill, Tennessee, General Motors (GM) will spend approximately $483 million. The company will install a third engine manufacturing line, expanding the production of the next generation of the Ecotec four-cylinder engines. The expansion will create 483 new jobs. General Motors anticipates initial spending of $23 million to increase production of the L850 engine, used in the Chevrolet Equinox, Buick LaCrosse and GMC Terrain in the first quarter of 2011, creating 30 hourly jobs. The remainder of the investment, $460 million and 453 hourly and salaried jobs would come over a two-year period.
More than 1,000 workers are currently employed at the 6.9 million-square-foot Spring Hill facility manufacturing three models of the Ecotec engine for GM plants around the world. GM officials say the new jobs created would likely be filled from the ranks of about 2,000 GM employees laid off last year. "This announcement is a real boost to a community hit hard by unemployment," said Tennessee Economic and Community Development Commissioner Matt Kisber.
General Motors idled the vehicle assembly line in Spring Hill in November 2008 after deciding to transfer production of the Chevrolet Traverse to a plant in Lansing, Michigan. The move came just two years after GM spent $700 million retooling the former Saturn plant, which opened in 1990, so that it would be capable of producing a wide array of GM vehicles.
"I view this investment as a sign of more things to come. As production continues to ramp up, I will continue working with local leaders in asking GM and independent auto suppliers to continue investing in Middle Tennessee," said Fourth District U.S. Representative Lincoln Davis.

Caterpillar Inc.
Winston-Salem, North Carolina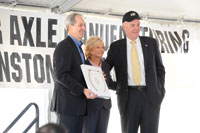 Caterpillar Inc., the largest maker of construction and mining equipment, diesel and natural gas engines, and industrial gas turbines in the world, will build a new manufacturing plant in Forsyth County, North Carolina. The company plans to invest $426 million and create 392 jobs over the next five years.
Caterpillar was awarded a One North Carolina Fund grant of $600,000 and a JDIG worth up to 75 percent of the state personal income withholding taxes derived from the creation of new jobs for each of the 11 years in which the company meets annual performance targets. If Caterpillar meets the targets called for under the agreement and sustains them for 11 years, the JDIG could yield $4.68 million in maximum benefits for the company. In addition, up to $1.56 million could be added to the state's Industrial Development Fund for infrastructure improvements in economically distressed counties.
Caterpillar plans to construct an approximately 850,000-square-foot, state-of-the-art manufacturing facility for the machining, assembly, test and painting of axle assemblies for large mining machines. While individual wages for the 392 additional jobs will vary by job function, the overall average for the new jobs will be $40,482 a year, plus benefits. "Caterpillar has worked hard with many local partners in North Carolina and we thank them for their assistance during the site selection process," said Hans Haefeli, vice president of Caterpillar's Advanced Components & Systems division.
"We look forward to establishing our new lower powertrain facility in Winston-Salem, which will allow us to substantially increase our capacity, improve process capability, flexibility and flow of our operations. This location will improve our supply-chain efficiency and as a result, allows us to better serve our customers while reducing operating costs."

ATK Aerospace Systems
Clearfield, Utah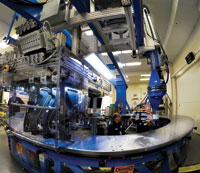 ATK Aerospace Systems has committed to investing a total of $390 million in the development of a manufacturing facility in Clearfield, Utah, that will create 802 jobs over the next 20 years, generating almost $1 billion in wages along the way. The project is a phased expansion into an existing 615,000-square-foot building with new machines and tenant improvements. The new facility will be adjacent to an existing ATK operation. Composite frames for military aircraft will be created in the new building, with the primary focus on manufacturing composite airframes and engine structures for commercial aircraft.
The Governor's Office of Economic Development (GOED) Business Development Board approved a post-performance, single taxpayer, Economic Development Tax Increment Financing (EDTIF) incentive of $18,898,061 for the new ATK manufacturing facility.
"ATK's significant capital and workforce investment in Utah will further strengthen Utah's position as a world leader in Aerospace and Defense composite structures," Governor Gary R. Herbert said.
The company expects to begin adding new jobs this year. The average salary for the new positions will be more than 125 percent of Davis County average wage, and the State estimates the company will be pay some $939 million in new state wages over the next 20 years. New State tax revenue is estimated to exceed $62.9 million over same period. GOED also may provide up to $262,000 to fund training for 131 specialized positions that will be created in the facility's first two years.
ATK CEO Mark DeYoung cited the supporting presence of aerospace programs at Utah's universities and colleges, a well-educated and trained work force and state policies that allow the company to compete globally as some reasons for making this significant investment.

ZF Group NAO
Laurens County, South Carolina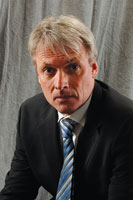 The ZF Group NAO, based in Friedrichshafen, Germany, is expanding its operations in Laurens County, South Carolina, and is making an investment of approximately $350 million in a new manufacturing facility in doing so. Not only does this represent a very major monetary investment, but the company plans to bring 900 new jobs to Laurens County over the next five years. It is "indeed the largest single infusion of jobs in the history of Laurens County," said South Carolina Governor Mark Sanford.
The ZF Group is a leading worldwide automotive supplier for driveline and chassis technology. The new facility will produce fuel-efficient automatic transmissions for the passenger car and light truck market.
Such a success story has been a long time coming for Laurens County. Back in October 2008, a fabric manufacturer announced a $120 million investment and 80 new jobs. However, that never came to fruition. It turns out that news may have been a blessing in disguise. The ZF location of the manufacturing facility would not have been possible had the fabric manufacturer been able to fulfill their agreement. Laurens County Council Chairman Jim Coleman added, "Things have a way of working out. It shows that we're doing the right things and when we invest in ourselves other people will come in to the county and invest with us."
"We are eager to build our fuel-efficient automatic transmissions in North America. We believe the increasing emphasis on fuel economy and our reputation for producing high-quality, fuel-efficient transmissions provide an unprecedented opportunity to grow our business. We believe this production facility could serve as a key driver of this growth," said Dr. Gerhard Wagner, group executive of ZF's Car Driveline Division.

Adobe
Lehi City, Utah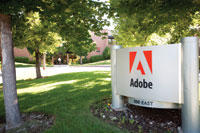 Software company Adobe Systems will invest $338.24 million to locate a new technology campus at Lehi City, Utah's Traverse Mountain, a short distance from its current operations. The first of three phases of construction will begin in the middle of 2011. The campus will measure 230,000 square feet to accommodate future growth for the company and its Omniture Business Unit operations and will grow the Adobe presence in the State with the least disruption to the existing workforce. Adobe will be moving the operations of Omniture, which it bought a year ago, into the new facility. Adobe paid $1.8 billion for Orem-based Omniture.
Construction is expected to be completed by the fall of 2012 with the possibility of additional facilities expansion over 20 years.
The expansion is expected to bring in as many as 1,000 jobs and $134 million in taxes over the next 20 years, said Utah Governor Gary Herbert. As much as $1.6 billion in wages would be paid over that time. Herbert said salaries are expected to be 175 percent of the local average. A $40,239,126 incentive was provided by the state.
"We have 620 employees currently in the state of Utah," said Brad Rencher, vice president and general manager of Omniture Adobe. "These are software engineers, sales reps, really well-paying jobs. Our average salary is about 175 percent of the average in Utah County. It truly is an opportunity for us to become the foundation for the broader technology community in Utah." Adobe's Mark Garrett, executive vice president and chief financial officer, added, "Utah's vibrant communities, skilled talent base and business-friendly environment are appealing."

GLOBALFOUNDRIES U.S. Inc.
Malta, New York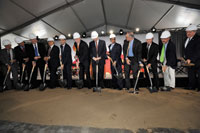 GLOBALFOUNDRIES U.S. Inc., a semiconductor manufacturing company, will invest at least an additional $320.2 million in New York State to expand its Fab 8 computer chip plant at Luther Forest Technology Campus in Malta, Saratoga County. GLOBALFOUNDRIES will be building 90,000 square feet of additional cleanroom shell space, bringing the total available cleanroom space to approximately 300,000 square feet and adding to the 1.2 million-square-foot facility. The additional capacity will allow for the future fit up and equipment necessary to enable GLOBALFOUNDRIES to better serve its customers on a global scale. New York State is providing $15.8 million in assistance for the expansion project, which is expected to require an additional 500,000 construction man-hours to complete.
GLOBALFOUNDRIES broke ground on the $4.3 billion Fab 8 plant in Saratoga County in July 2009. New York State has been a key partner in the development of the facility, committing up to $1.2 billion worth of financial incentives toward the project — the largest private-public investment in the history of the state. The fabrication plant will bring immediate economic growth and opportunity to upstate New York and will create approximately 1,655 new, direct semiconductor manufacturing jobs at full-scale production, providing an estimated annual payroll of more than $88 million. In addition, the project will create approximately 5,000 new, indirect jobs in the region. Construction on the new clean room shell will begin in June.

"We are making additional investments in leading-edge capacity to better serve our global customers today, tomorrow and in the future with aggressive, long-term expansions of our 300mm facilities in Singapore, Dresden and our future Fab 8 facility in upstate New York," said Doug Grose, chief executive officer, GLOBALFOUNDRIES.

Abound Solar
Tipton, Indiana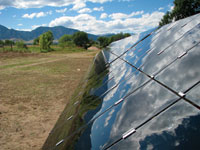 Abound Solar Inc., a leading manufacturer of next-generation, cadmium telluride thin-film photovoltaic modules, is investing more than $300 million to locate its solar module manufacturing operation in a more than 800,000-square-foot existing facility in Tipton, Indiana. The building was originally built by German transmission maker, Getrag, in partnership with Chrysler. However, during the construction process the partnership dissolved and many local vendors were left hanging with unpaid bills, subsequently forcing the bankruptcy of some family-owned companies. Abound Solar and its partner's purchase of the building not only allows the construction suppliers to be paid, but also allows for new job opportunities for up to 850 workers by 2013 in the rural community of Tipton. The company expects that when completed, the Tipton manufacturing site will be the largest solar panel manufacturing facility in the U.S., producing millions of panels annually. In addition, Abound's entrée into Indiana greatly enhances Indiana's reputation as a clean-tech energy capital
"The addition of solar panel manufacturing builds on Indiana's strong clean-tech energy sector and provides many new opportunities to the Tipton community," said Mitch Roob, secretary of commerce and chief executive officer of the Indiana Economic Development Corporation.
The IEDC offered Abound Solar Inc. up to $11.85 million in performance-based tax credits and $250,000 in training grants based on the company's job creation plans and will also provide workforce and ombudsman assistance. Tipton County has approved additional incentives including tax abatement for the company along with tax increment financing dollars to the land trust that owns the building.

"State and local representatives from Indiana were particularly instrumental in our efforts to finalize plans for this state-of-the-art facility and create high-paying jobs for Hoosier workers," said Steve Abely, Abound Solar chief financial officer.

The Dow Chemical Company
Midland, Michigan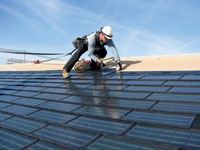 Midland, Michigan, is the site for the The Dow Chemical Company's first full-scale production facility for its DOW™ POWERHOUSE™ Solar Shingle. The project is expected to generate up to $343 million investment and create up to 1,250 jobs over the next five years. Two state Brownfield tax credits valued at $10 million each will support the redevelopment of two former manufacturing sites that are currently functionally obsolete. In addition, a $15 million photovoltaic tax credit was approved. Investment includes new construction, site improvements, renovation and the addition of machinery and equipment.
"We see this product as being a real game-changer," said Dow Chairman and Chief Executive Officer Andrew N. Liveris in Midland, "One that addresses an estimated $5 billion market by 2015."
Jerome A. Peribere, executive vice president of Dow Chemical and president and CEO of Dow Advanced Materials, said the Midland-based company expects the solar shingle and energy market to produce $1 billion in revenue for the company between now and 2015.
In September 2010, The Dow Chemical Company gained state approval for a 15-year, 155.5-acre Renewable Energy Renaissance Zone in Midland. A Renaissance Zone allows a company operating within the zone to operate free of virtually all state and local taxes over the life of the designation. "The city of Midland and the local community are excited about the opportunities this project will bring to the regional economy," said Scott Walker, CEO of Midland Tomorrow. "The Dow POWERHOUSE Solar Shingle manufacturing facility is an exciting addition to our growing solar industry. The company had many options for locating this facility, and we are appreciative of their continued commitment to Midland and the state of Michigan."
About the Author