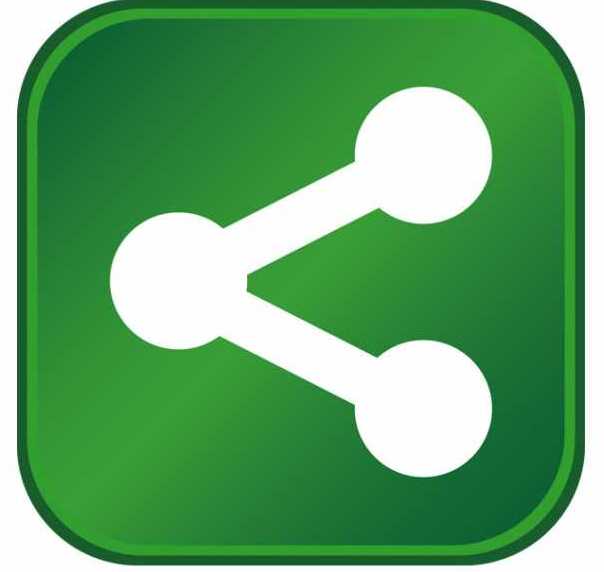 The Export-Import Bank of the United States (Ex-Im Bank) approved two separate transactions totaling more than $1.2 billion to finance the export of American-made telecommunications satellites to Mexico and Australia.
Approximately 750 U.S. aerospace jobs will be directly supported in Washington State, California, Pennsylvania and Virginia. In addition, the exports will indirectly support more than 1,000 additional jobs at suppliers throughout the United States.
Ex-Im Bank is providing a $922 million loan guarantee to support the export of three satellites and related equipment to the Mexican government for the MEXSAT regional mobile satellite system. Mexico's Secretariat of Communications and Transportation will purchase the satellites from Boeing Space and Intelligence Systems in El Segundo, Calif. Boeing will produce two satellites with mobile service satellite (MSS) capacity and will subcontract a third satellite with fixed service satellite (FSS) capacity from Orbital Sciences Corporation in Dulles, VA.
The Bank is also providing a $281 million direct loan to Jabiru Satellite Ltd. (a subsidiary of NewSat Ltd.) in Southbank, Australia, for the purchase of satellite and ground equipment from Lockheed Martin Space Systems Co. in Bethesda, MD.
 In FY 2012 to date, Ex-Im Bank has authorized a total of almost $1.3 billion to support U.S. satellite exports, matching its financing for this industry in all of FY 2011.
"American workers produce the best technology in the world, and that is why our satellites are being used from Mexico to Australia," said Fred P. Hochberg, the chairman and president of Ex-Im Bank. "These transactions help sustain and grow high-quality jobs across the country and put us one step closer to meeting President Obama's National Export Initiative goal of doubling U.S. exports by 2015."
Boeing Exports Satellites to Mexican Government
Ex-Im Bank is guaranteeing a $922 million loan from Morgan Chase & Co. of New York to Mexico's Secretariat of Communications and Transportation for the purchase of two MSS satellites made by Boeing and one FSS satellite made by Orbital Sciences Corporation, and related equipment and services.
The three satellites will be used to deploy the MEXSAT system, a next-generation, space-based communications platform that will help support social and economic development within Mexico. Various sectors will benefit from MEXSAT, including programs focusing on education, health care, disaster relief and rural telephonic service.
Boeing will design and deliver an end-to-end L-band MSS system consisting of two Boeing 702HP geomobile satellites, a spacecraft operations center and related ground infrastructure. Boeing will subcontract with Orbital Sciences Corporation for a FSS satellite for C-band and Ku-band communications and a spacecraft operations center.
Approximately 400 Boeing employees will work directly on the MEXSAT program. The transaction also will support an estimated 80 jobs at Orbital Sciences Corporation. Hundreds of additional jobs will be indirectly supported at related vendors throughout the United States.
"Boeing's Geo-Mobile (GEM) product line is the most capable mobile satellite available in the global market. Ex-Im's support for this transaction makes it possible to provide this capability to a valued international customer that shares our border, and, in the process, support U.S. high-technology jobs and American technology excellence in this arena," said Craig Cooning, vice president and general manager of Boeing Space and Intelligence Systems.
Mexico is one of Ex-Im Bank's nine key markets and accounted for $8.3 billion of the Bank's worldwide credit exposure at the end of FY 2011. In FY 2012 to date, the Bank has authorized approximately $1.8 billion in financing for U.S. exports to Mexico.
Lockheed Martin Satellite Export to Jabiru Satellite Ltd. in Australia
Ex-Im Bank's $281 million direct loan to Jabiru Satellite Ltd. is the Bank's first satellite transaction in Australia and its first satellite transaction involving Lockheed Martin as the exporter. The transaction will directly support 250 aerospace-based jobs at Lockheed's manufacturing facilities in Sunnyvale, Calif., and Newtown, Pa. It will indirectly support more than 650 jobs at related suppliers across the country.
"The Ex-Im Bank loan is critical in solidifying a U.S-based satellite procurement that will protect and secure U.S. jobs in the aerospace industry," said Linda Reiners, vice president of Lockheed Martin Space Systems Commercial Ventures. "We congratulate NewSat and look forward to this exciting opportunity to deliver the high-quality Jabiru-1 satellite."
Jabiru Satellite Ltd. will contract the operation of the satellite to MEASAT Satellite Systems Sdn. Bhd. of Malaysia, which operates a fleet of five satellites reaching 145 countries in Asia, Africa and Europe.
Jabiru-1 will be Australia's first privately owned commercial satellite. It will rely upon 8.1 gigahertz of capacity to provide Ka-band and Ku-band coverage to government, corporate and industrial sectors in the high-growth regions of the Middle East and Africa during its 15 years of useful life. The satellite's launch date is scheduled for 2014.
In FY 2011, Ex-Im Bank's credit exposure in Australia represented $1.7 billion of the Bank's portfolio. In FY 2012 to date, the Bank has authorized more than $3.1 billion in financing for U.S. exports to Australia.
Ex-Im Bank Chairman Hochberg will meet with government and business leaders in Australia from August 13-17.
About Ex-Im Bank:
Ex-Im Bank is an independent federal agency that helps create and maintain U.S. jobs by filling gaps in private export financing at no cost to American taxpayers. In the past five years, Ex-Im Bank has earned for U.S. taxpayers $1.9 billion above the cost of operations. The Bank provides a variety of financing mechanisms, including working capital guarantees, export-credit insurance and financing to help foreign buyers purchase U.S. goods and services.
Ex-Im Bank approved $32.7 billion in total authorizations in FY 2011 -- an all-time Ex-Im record. This total includes more than $6 billion directly supporting small-business export sales -- also an Ex-Im record. Ex-Im Bank's total authorizations are supporting an estimated $41 billion in U.S. export sales and approximately 290,000 American jobs in communities across the country. For more information, visit www.exim.gov.