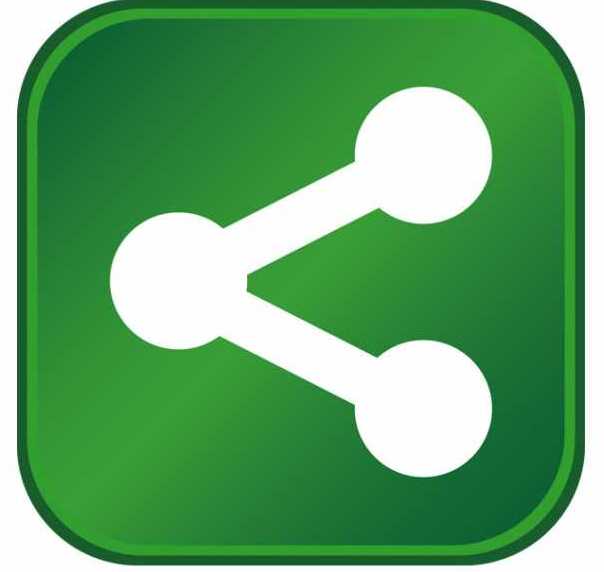 A Special Report on Quality of Life and the Community Impact of Clean Technology and Sustainable Energy Industries
North America has finally begun to seriously heed the admonition to "clean up our act" and pour our efforts into adopting clean/green industry and sustainable energy practices – and we're learning that these efforts subsequently have a positive affect on the quality of life in our communities.
What exactly is quality of life? The number of definitions is astronomical, but one that is particularly fitting to this report comes from the Ontario Social Development Council, as follows: Quality of life is the product of the interplay among social, health, economic and environmental conditions which affect human and social development.
Sounds great, but how can that notion be put into play in the real world?
No Sense in Reinventing the Wheel
Learning by example is always one's best bet. So, to acquaint you with a sample of locations that boast green initiatives that are impacting their citizenry's quality of life, but may have flown under your radar, we bring you the following sparkling examples that you may want to emulate, or perhaps consider as sites for your own business location.
Northwest Louisiana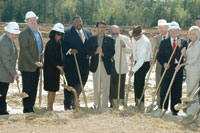 Ever since Pratt Industries chose the Port of Shreveport-Bossier to build its third United States Waste Paper Recycling Mill, innovative green practices have become a priority for Northwest Louisiana. Pratt Industries is the world's largest privately held paper and packaging company, whose slogan, "Harvesting the Urban Forest for Better Packaging Solutions" hinted at the enormous economic and "green" impact the new recycling mill was to have on the entire region.
Pratt proved to be the catalyst Shreveport needed to begin a citywide curbside recycling program. City leaders worked with Pratt to make the program a reality and ensure their business would thrive. Citizens embraced the effort and shattered Pratt's initial goals of collecting recycled material by more than 50 percent.
With increased attention on green practices, more area businesses are modifying operations and expanding green product lines. Calumet Specialty Products Partners, a refiner and processor of gasoline and specialty hydrocarbon products such as oils and waxes, already produces Ethanol and is adding a revolutionary asphalt product. Removing tires from landfills and grinding them to a fine powder, Calumet will produce a new rubberized asphalt that will extend road life, reduce costs, increase visibility and improve handling.
In Northwest Louisiana, businesses and residents alike are making important choices on the green front and attracting the attention of green industries from across the globe. Learn more at www.nledf.org.
Koochiching County, Minnesota
Also making a mark on the environmental map is Koochiching County, Minnesota. The history of International Falls and Koochiching County on Minnesota's border with Canada is tied to its relationship with water and trees. International Falls now serves as the gateway to Voyageurs National Park with timber and tourism serving as the economic drivers.
The county is currently embarking on a demonstration project that will use municipal solid waste (msw) as a renewable fuel to create energy and eliminate landfilling in an environmentally friendly process. The Renewable Energy Clean Air Project (RECAP) will use plasma gasification technology to convert msw and other feedstocks into synthetic gas which can be further processed into other forms of energy. The project is currently being assessed through a feasibility study with the State of Minnesota and would be the first of its kind in this country.
While there are similar facilities that have been operational in Japan, there are none operating in the U.S. Siting a 100-ton-per-day facility in a rural area with a National Park in close proximity says a lot about how elected leaders feel this technological solution is compatible with this area.
"If we can take our solid waste, dispose of it in an environmentally friendly manner, produce jobs, save money and at the same time produce ancillary items like steam and electricity, it would be a win-win-win," said Koochiching County Chair Mike Hanson.
The project would also provide an educational opportunity by partnering with the local community college to create a training curriculum around renewable energy. The college is also developing a green and sustainable construction program that would further compliment this project. Learn more at www.businessupnorth.com.
St. Charles, Missouri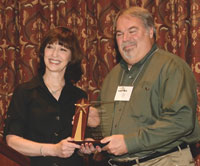 In St. Charles, Missouri, accolades abound for energy efficiency company Executive Personal Computer (EPC) that has had and continues to have a significant positive impact on the community. A stalwart business in the energy efficiency field, the company has thrived for 25 years, and currently employs 240 people.
One of the premier Asset Recovery Solution providers in North America, EPC's main business is to refurbish or recycle computer equipment. If it can be repaired, it is sold; if not repairable, EPC de-manufactures and recycles it, using less energy than manufacturing from scratch.
The company is committed to the prevention of pollution, compliance with relevant environmental legislation, regulations and conformance to the requirements of its own environmental management system.
In acknowledgment of its efforts, Mayor Patricia York of St. Charles, Missouri awarded the Energy Efficiency Award to Dan Fuller, CEO of EPC. Mayor York stated, "It's that kind of forward thinking that makes me proud to present the Employer of the Year award for Energy Efficiency to EPC, Inc."
EPC's environmental efforts also earned the company the St. Louis Business Journal's 2008 Heroes of the Planet Award for the Sustainable Products category.
Learn more at www.stcharlescitymo.gov.
St. Mary Parish, Louisiana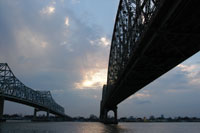 Like in St. Charles, energy efficiency is a hallmark of St. Mary Parish, Louisiana. Located in the "Energy Corridor" between Lafayette and New Orleans, the parish is set to diversify its robust energy production and services industry today, to a blend where both conventional and green energy sources thrive. St. Mary and its neighbor are the largest sugar cane producers in Louisiana. A recent study concluded that the "Mixalco Process" developed by Texas A&M University would be a natural for the parishes' abundant cane waste and land for high-fiber canes/sorghums, the key ingredients. The process flexibility can competitively generate basic organic chemicals for feed stocks, mixed alcohols as a fuel additive, and gasoline.
Its infrastructure is ideal for the delivery of these products throughout the U.S. and Latin America. There are numerous interstate pipelines, 650 miles of navigable waterways reaching 37 states and Latin America (two ports), two class I railroads, and a four-lane US 90/future I-49 that interconnects I-10 for coast-to-coast access.
The parish offers competitive industrial sites and many energy-related support industries including metal fabrication (steel and aluminum), machining, equipment repair services, shipbuilding and the largest remote operating vehicle manufacturer (ROV) in the country.
Whatever the workforce needs, the largest technical college in the state, Young Memorial, is prepared to provide quality trained workers in a timely manner.
Learn more at www.stmaryparishdevelopment.com.
Jefferson County, Georgia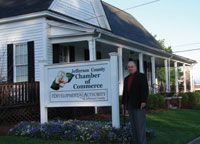 Jefferson County holds a unique place in Georgia's history and is making quite a name for itself in Georgia's ecological future. This rural county in east central Georgia was home to the first permanent capital for the newly formed state in 1796 and holds many historic sites from the Revolution to the Civil War and the rebuilding of the New South through the mid 1900s.
In the current century, Jefferson County has re-established its voice through an award-winning public school system, an expanding southeastern regional arts scene and thriving downtown retail areas. The local economy is built around long-established agribusiness with an inventive eye toward new technology in its environmental future.
As community development projects push toward ecological conservation, the industrial development projects are concentrating on alternative energy and green power. Evidence of this perfect merging can be seen in projects that are traditionally located in larger suburban locales, such as countywide wireless broadband, bio-fuel and recycling. To tie everything together, Jefferson County's workforce led the state in Georgia's Work Ready initiative, and continues to set the standard in work ethic.
Clearly, in Jefferson County, you can have it all – easy access to the necessities of a big city at the easy pace of the rural south. Learn more at www.JeffersonCounty.org.
Carleton Place, Ontario, Canada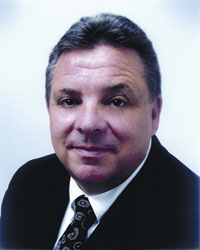 Grassroots determination is fueling much of the green and clean movement in Carleton Place, Ontario, Canada. This community's green initiatives and incentives programs focus heavily on recycling. For instance, Carleton Palace has established a recycling center for computers and electronics, a compost yard/hazardous waste depot as well as curbside recycling and garbage pickup. It practices burning Methane gases at the sewage treatment plant.
In addition, it relies on the Mississippi Valley Conservation Authority, a local watershed management agency, to deliver services and programs to help protect and manage water in the Mississippi River watershed and other natural resources in partnership with government, landowners and other organizations.
Preservation of green space is important to Carleton Place and is part of its development permit law. Also, to ensure that existing businesses contribute to improving the quality of life in Carleton Place, the town maintains a Business Improvement Association, Façade Improvement Grants, a Chamber of Commerce, a downtown revitalization effort and a downtown planting program.
For companies that meet certain standards, Provincial and Federal government grants are available for relocation, as is the Eastern Ontario Development Fund. Companies interested in locating in Carleton Place will be happy to know that among the many community amenities it offers are:
The Mississippi River that runs right through town

Passive/active recreation (and facilities)

Plentiful green space and parkland

Biking/walking/nature trails

Conveniences of the city with a rural atmosphere.
Learn more at www.carletonplace.ca.
Oconee County, Georgia
In Oconee County, Georgia, the slogan connected to its recycling efforts is:
"Remember!
Reduce all you can!
Reuse what you can!
Recycle when you can!"
That's just one contributing factor to Oconee County's desirable quality of life.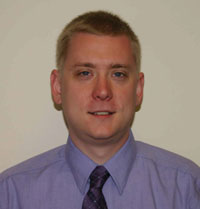 Nestled in northeast Georgia, Oconee County provides a quality business environment where employees want to live and work. Recently named one of the nation's best communities in which to raise a family, this designation is complemented by public and private schools whose achievement levels greatly exceed state and national averages.
Oconee County is conveniently located between Athens and Atlanta. This proximity to each metropolitan area provides for additional cultural and recreational amenities not typically present in communities of Oconee's size.
The community boasts a highly educated workforce, with almost half of the residents possessing a college degree or higher. Exceptional educational opportunities exist through the University of Georgia, Gainesville State College and Athens Technical College, each serving Oconee County. Furthermore, for businesses seeking expansion or relocation, Georgia QuickStart is touted as one of the nation's best workforce training programs. To benefit businesses, Oconee is also participating in Georgia's Work Ready Initiative to quantify individual's work skills.
Oconee County has a successful arts community which resulted in Watkinsville's moniker "The Artland of Georgia." With artists and artisans – and the renowned music scene in downtown Athens only eight miles away – Oconee County provides cultural opportunities in numerous ways.
Learn more at www.oconeecounty.com.
Lake Wales, Florida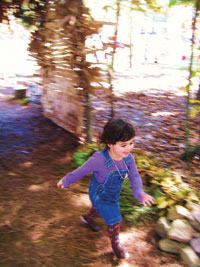 Lake Wales, Florida offers a flourishing quality of life to its citizens. It is established along the state's geographical ridge, a ridge that boasts the highest elevation in the peninsula portion of the state, 298 feet. This advantageous location gives Lake Wales a climate rich in Florida sunshine, but without the humidity of the coastal area. This local atmosphere is further enhanced by rolling hills, a carpet of lush green citrus trees and the inviting waters of numerous lakes.
Lake Wales provides many opportunities to enjoy life. There are historical landmarks, 110 parks and recreational facilities, and 14 golf courses within a 20-mile radius. And both Tampa and Orlando are close enough to enjoy, but distant enough to avoid the traffic.
Lakes Wales is located in the heart of Florida's High Tech Corridor, which is made up of world-class universities and research centers with expertise in sustainable energy, microelectronics/nanotechnology, optics/photonics, and life sciences. And Lake Wales is ideally suited to access both the research and the highly skilled labor force needed for all of these fields with a labor force of 274,000 within 30 minutes drive time.
Lake Wales offers access to Highway 27 and State Road 60, rail, international airports, and is 50 miles to Orlando International Airport and 63 miles to Tampa International. Also in the offing is Deep Water Port Facility, with the Port of Tampa 35 miles from Lake Wales. In addition, "Certified Site Ready Development" Longleaf Business Park is fully serviced with three-phase electric, natural gas, Verizon Smart Park Infrastructure, city water and sewer, and city re-use water and a Master Drainage Infrastructure that helps expedite development approvals.
Learn more at www.longleafbusinesspark.com and www.cityoflakewales.com.
Valdosta-Lowndes County, Georgia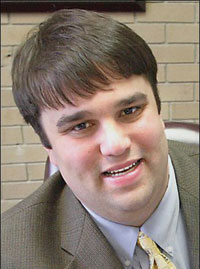 A desirable quality of life is also abundant in Valdosta and Lowndes County, Georgia. Here you will find a cooperative workforce, a sound infrastructure (water, sewer and transportation), low cost of land, and availability of support services, labor and materials.
Just announced, as part of the American Recovery and Reinvestment Act, through the Georgia Environmental Facilities Authority, the City of Valdosta will get a $22.5 million Clean Water State Revolving Fund loan. The loan will help the city increase the capacity of Mud Creek from 3.2 million gallons per day to 5.7 million gallons per day. The expansion of the waste water treatment plant will accommodate the city's planned future growth and serve anticipated future needs for at least 20 years. The plant will have state-of-the-art treatment processes to improve the quality of the treated waste water and provide for good environmental stewardship. Construction on the project is scheduled to begin in August 2009 and take approximately two and a half years to complete.
In addition to its green efforts, lifestyle quality amenities include Valdosta State University, Valdosta Technical College, the Arts Commission, Wild Adventures Theme Park and the Downtown Historic district, as well as hunting, fishing and a calendar of community-oriented events.
Valdosta has a rich military heritage with Moody Air Force Base, and it is working overtime to recruit high-tech manufacturing that leverages its major military and university assets. Valdosta is also the home of the South Georgia Medical Center, a regional facility on the cutting edge of medical care.
Learn more at www.industrialauthority.com.
St. Tammany Parish, Louisiana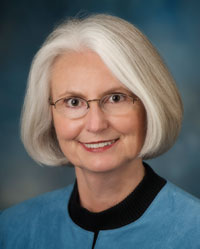 Every community has unique elements, but what makes St. Tammany Parish unusual is the way in which development is seamlessly blended with green space and environmental amenities. From the 30-mile-long Tammany Trace bicycle path to the beauty of the Parish's frontage on Lake Pontchartrain, St. Tammany invites an appreciation for nature and a respect for its ecology. All the while, diverse industry dots the landscape. Corporate headquarters built with state-of-the-art environmental features and LEED (Leadership in Energy and Environmental Design) certification, buffer zones to preserve greenery, and tree lines that mask residential areas almost make you think you're on vacation in a resort instead of living in the fastest-growing and most economically diverse community in Louisiana.
Businesses that call St. Tammany home range from international engineering and offshore oil companies to nationwide health food chains and coffee shops, and the City of Mandeville is ranked among the top 100 places to relocate in the United States.
Geographically situated at the intersection of three Interstate highways and only 30 miles from one of the world's busiest ports, St. Tammany has the ingredients needed to be successful in work and in life. Learn more at www.stedf.org.
Campbell County, Virginia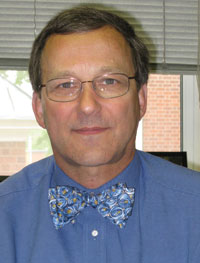 LEED (Leadership in Energy and Environmental Design) standards are just one of the contributors to the fine quality of life in Campbell County, Virginia. Campbell County actively pursues green initiatives in using LEED standards in new buildings, including industrial properties. An example of this is the Seneca Commerce Park's virtual building which meets LEED certification specifications. The County has also developed the Seneca Commerce Park in conjunction with a 200-acre central recreation park. The future development of the recreation park includes tournament ball fields, a swimming pool, golf course and amphitheater.
Quality of life initiatives don't end there. Campbell County's first Comprehensive Economic Development Strategy recognized the importance of industrial jobs on the quality of its citizens' lives in terms of being able to afford appropriate housing and other essentials. The County maintains that philosophy today by targeting industrial sectors that offer hourly wages that are above the Virginia median hourly wage, such as plastics and metal fabrication.
To help bolster that effort, Campbell County offers competitive industrial incentives to existing and new businesses based upon capital investment, job creation and wage levels. These incentives are in the form of stimulus grants, property discounts, permit fee waivers, expedited application processing, employment credits, infrastructure assistance, and employment training. The County also offers special small- and minority-owned business incentives.
Campbell County places high emphasis on its existing-business-call-program which seeks to ensure that businesses have the governmental support they need; identify any common issues that can be jointly resolved; and identify business opportunities with other local companies.
Learn more at www.campbellvirginia.com.
Central Louisiana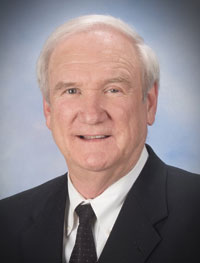 In Central Louisiana, an exciting "green" development is in the works – power company Cleco's Rodemacher 3. When the project comes online in the late fall of 2009, it will be one of the cleanest solid-fuel units of its kind. Rodemacher 3, the cornerstone of Cleco's fuel diversity strategy, is a 600-megawatt solid-fuel generating facility being built to expand power capacity at the company's existing Rodemacher Power Station near Boyce, Louisiana.
The unit's boilers use Circulating Fluidized-Bed technology that allows the use of multiple solid fuels to produce power. The company has chosen petroleum coke, a by-product of the oil refining industry, as the unit's primary fuel. However, the plant can use different types of solid fuels, including lignite and potentially some renewable fuel sources, such as crop waste and wood chips, both of which are also abundantly available. These multiple inexpensive fuel sources ensure uninterrupted economical power production.
The Construction of Rodemacher 3 demonstrates Cleco's desire to stabilize utility bills, uphold its commitment to a clean environment and fulfill its goal to help improve the state's economy.
Most important, this cutting-edge investment provides one more significant reason companies should consider Central Louisiana an integral partner in their expansion plans. Learn more at www.choosecenla.com.
Pike County, Georgia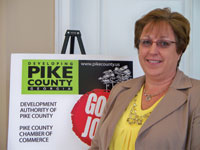 Like all of Georgia, Pike County is concerned with environmental issues. Its citizenry can now examine a new report from the Georgia Environmental Protection Division (EPD) that offers a comprehensive look at the current condition of Georgia's natural resources and also gives citizens an overview of future environmental challenges as the diverse state continues to grow.
"The report, The State of Georgia's Environment 2009, contains important information for all Georgians to help them understand the impact they have on the environment," said EPD Director Carol A. Couch. "The amount of trash we send to landfills, the air pollution we create and the gallons of water we conserve are important today, but our actions will also make a big difference in our quality of life in the coming years."
That sentiment rings true in Pike County, which is strategically located an hour's drive from Atlanta, Macon and Columbus. It's rich, rural character and southern charm combines with a community ready to welcome business and industrial growth.
Comprised of the cities of Zebulon, Concord, Meansville, Molena and Williamson, the County boasts a ready workforce, an excellent school system and an active recreation department. With a number of business/industrial parks and sites, as well as a desire for quality economic development, Pike County is an ideal place for commerce.
Through its strategic plan, the Development Authority of Pike County is focusing on retail, small industrial, back office, technology and agri-business as its targeted sectors for growth. Learn more at www.pikecountygachamber.com.
Will Quality of Life, Green/Clean Efforts be Sustainable?
There is no doubt that the gleaming examples presented here are just the beginning of giant strides we will continue to witness in the green/clean movement and its ultimate impact on our quality of life. Obviously, though, additional ventures and investments of such magnitude do not materialize overnight. In fact, the future impact of green investment may unfold in waves, according to Eric Corey Freed, author of Principal of Organic Architect. He postulates that, "The first wave is the people doing the hands-on work in the field with green collar jobs in renewable energy or green building. The second is the people doing the marketing, websites, accounting, hiring and whatever else businesses need behind the scenes. The third wave is teaching. We need people who take all of this information and make it available in an easy way for all sorts of green building topics, and other sustainable business areas. We need good teachers."
By sharing stories of "green" quality of life initiatives, as has been done here, every location acts as a teacher and contributes to helping keep the wave of green progress rolling. And in doing so, everyone gets to enjoy the ride.
About the Author