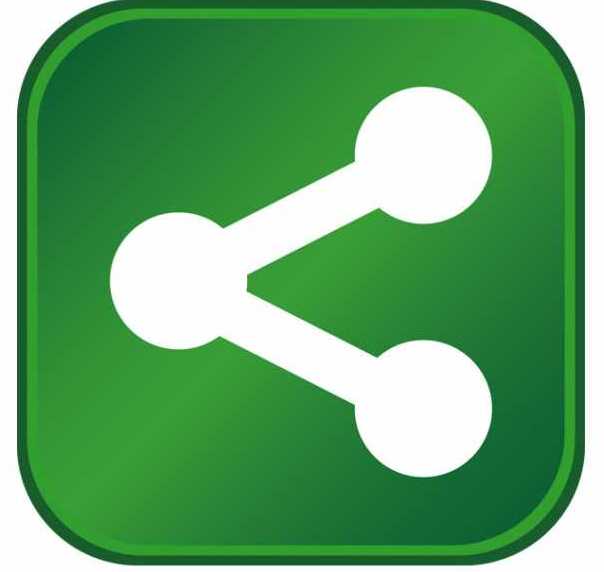 Throughout the United States, green technology is thriving – and driving business development. To make the transition to a strong green technology sector, some savvy regions have assessed their legacy strengths, such as an agricultural base or manufacturing. Others are tapping into research from higher education to spur a new sector or are transitioning to green technology through community-driven public projects.
Regardless of how it's happening, green technology is proving to be lucrative on both a macro and micro level, benefitting the planet and the local economy.
Transitioning a strong manufacturing sector into a supply chain for green markets
Northeastern Wisconsin has enjoyed a vibrant manufacturing sector for years, entrenched partly by the area's heavy focus in the paper industry. About six years ago, The New North, a non-profit economic development organization representing 18 counties in the region, began looking at ways to help the companies – and the area as a whole – expand their economic opportunities.
"We started off identifying a differentiator for our region, which was manufacturing. This sector has grown approximately 2.7 percent faster than other sectors and is leading the recessionary recovery," said Jerry Murphy, executive director at The New North. "We determined that our companies could provide 100 percent of the 8,000 components that go into a wind turbine. Now, instead of 'we could,' it's 'we are.'"
Murphy's organization realized that the region's manufacturing base could easily make the transition to supply wind energy companies. This premise was strengthened by the fact that a number of wind energy companies were looking to locate in the Midwest's wind corridor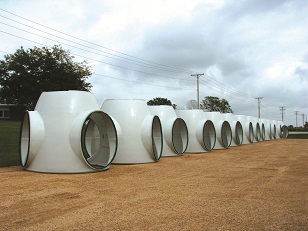 "We positioned the state's manufacturing capacity as what the wind energy industry needed," he said. "We knew that wind energy companies want to go to a spot that offers the whole supply chain."
"We are creating an umbrella around energy markets in the supply chain, which is why companies are interested. We are playing into the demand cycle. We aren't offering incentives, but saying that if you come here, you'll be surrounded by your suppliers. It's market driven and fulfills these companies' business model," Murphy explained.
One of the companies benefitting from The New North's initiative is Wausaukee Composites, headquartered in Wausaukee, Wisconsin, with four manufacturing facilities in the Midwest. The company now creates major components in wind turbines, supplying companies such as Nordex and Acciona.
"The components are synergistic with composite manufacturing. They're very large, very rugged and structurally sound to stand up to the elements," said Edward Trueman, president and CEO. "The incubation of the composites industry started in the Midwest. The expansion into wind is a combination of being in the right place at the right time, with the right chemistry and a proactive desire to become involved in this space. It's an absolute fit both from both a technology standpoint and location. Wisconsin is doing a remarkable job at advancing wind energy initiatives."
The New North's strategy has worked. One of its initiatives is Wisconsin Wind Works, a consortium of approximately 300 suppliers and manufacturers working collaboratively to satisfy foreign and domestic wind power supply chain needs. Its model has also been replicated in the Milwaukee area with a program called Milwaukee Shines, which targets the solar energy industry.
Ingeteam is a Bilbao, Spain-based renewable energy firm that recently located its first U.S. operations in a former brownfield in the Milwaukee area, selecting it over 700 possible other sites. Its gold-certified LEED facility will produce generators and converters for 1.5 to 5 MW wind turbines and solar power inverters. Production is scheduled to begin in late 2012.
According to Aitor Sotes, Ingeteam's CEO, the company located there because of the well-established supply chain and experienced labor pool, along with proximity to excellent engineering schools and technical colleges.
"The area's easy access to an excellent supply chain allows us to easily tap into the suppliers of the components we need. There is a tradition of manufacturing in the area. I don't think you can find this elsewhere in the U.S.," said Sotes.
Building a new sector, literally from the ground up
Other areas, such as eastern Tennessee, have built a green energy sector from the ground up. In Knoxville, Tennessee, the University of Tennessee (UT) has been leading the state with green technology. Over the past five years, the university hired 10 Governor's Chairs and more than half of these faculty members, who are top in their fields, are experts in various areas of clean technology, including solar, nuclear and biofuels.
"We targeted them to create a critical mass of expertise in clean technology," said Dr. David E. Millhorn, executive vice president at the University of Tennessee. "These are joint appointments shared with Oakridge National Lab."
UT and Battelle have a 50-50 partnership managing the Oakridge National Lab, the largest energy and multipurpose science lab in the U.S. Department of Energy system, with a workforce of 4,500 and a budget of $1.5 billion.
UT's focus on green technology – and its effect on business development and the local economy – is readily apparent in biofuels. Funded by a $70.5 million state investment, the university developed the UT Biofuels Initiative to demonstrate all the elements of the switchgrass-to-biofuels chain and to launch an industry. Switchgrass is an energy crop that grows well in the marginal lands of eastern Tennessee, where traditional crops typically fail.
Genera Energy spun out of this program and is now an independent company. It partnered with DuPont to create a cellulose-to-ethanol refinery.
"We also constructed a biomass innovation research park that looks at what happens to an energy crop from farm to refinery," said Kelly Tiller, PhD, president and CEO of Genera Energy. "While there has been a lot of funding for the conversion (to ethanol) technology, our niche focuses on an area that is missed and needed. The industry has demonstrated that the technology works, so we're looking at what to grow and what to put into this."
She also explained that growing switchgrass has been a boon to the area's economy.
"There has been a huge economic impact felt by the rural community, because there is a much higher proportional increase of jobs across the supply chain by farming than there would be by operating a biorefinery," Tiller added.
Utility companies also leading the way to green technology growth
In Nebraska, the Nebraska Public Power District (NPPD) is the state's largest electric utility, delivering power to about one million customers. According to Ken Curry, vice president of customer services at NPPD, the utility has a highly diverse energy generation mix that was more than 40 percent carbon-free in 2011, including 4.9 percent hydro and 3.9 percent wind energy. By 2020, the company wants to increase its mix of renewable resources to 10 percent.
In 2011, the NPPD opened the Norfolk Operations Center, a gold LEED-certified facility that is a test bed and public showcase for renewable generation technologies, including three small demonstration turbines, along with a sun-tracking solar photovoltaic system.
"It is important for NPPD to show its customers not only how energy can be generated by alternative sources, but also how a commercial facility can be designed and operated in a sustainable manner," said Curry.
The NPPD's focus on green technology paid off. In Columbus, Nebraska, long-time local manufacturer, Behlen Mfg. Co., partnered with German based-a+f GmbH to manufacture the SunCarrier solar tracking unit system in the U.S. The tracking device uses a rail-mounted system to follow the sun throughout the day and can generate up to 30 percent more energy than fixed installations.
Agricultural roots and public/private interest spur green growth
Rockingham County, Virginia, in the heart of the Shenandoah Valley about a two-hour drive to Washington, DC., is another area where green technology is thriving, driven by its agricultural roots as well as both public and private awareness.
In 2009, the county designed and built the 25-acre Rockingham Center for Research and Technology. Its first partner there was SRI International, an independent, nonprofit research institute. At this site, SRI opened the Center for Advanced Drug Research (CADRE), which focuses on improving the productivity of the pharmaceutical industry, helping the nation respond to bio-threats and developing life-saving treatments for neglected and orphan diseases.
"SRI's growth in the area speaks volumes about the business-friendly climate and cooperation between academia, government and business that helps companies and research institutes be successful here in the Shenandoah Valley," said Joseph S. Paxton, Rockingham County administrator.
Another example of commercially viable green technology in the area is Shenandoah Growers, which grows, markets and distributes fresh, culinary herbs to grocery stores in the upper- and lower-Mid Atlantic.
The company partnered with growers worldwide to develop farming best practices and brought a European system to the states. This includes using its entire roof surface to collect rainwater for irrigation, producing nitrogen sustainably and using a closed-loop system to keep nutrients inside the greenhouse, ensuring that there is no nitrogen runoff that could contaminate outside ecosystems. It is also installing a biomass woodchip burner to reduce its reliance on fossil fuels for heat.
"We were the first using the principles of sustainability and certified organic," said Timothy Heydon, president and CEO there. "It's really a great example of how you can produce commercial quantities of organic foods in regional markets and do it under the principles of true sustainability."
Paxton agrees. "Rockingham is the largest ag. county in Virginia. We want to look for innovative ways to make agricultural better. The impetus behind this is to transition our county to the 22nd century to meet the needs of our citizens for employment and economic vitality."
Also in the area, the MillerCoors plant in Elkton, Virginia, is recycling all of its waste and keeping it out of the county landfill.
According to Amy Michtich, company vice president and plant manager, the plant reuses or recycles more than 99 percent of its waste. The remainder goes to James Madison University to be converted to energy. Grain that the plant no longer needs is hauled to another site, where a separate company converts it to feed for animals.
Michtich says it's "a $10-million investment that we decided to contribute to reduce overall nutrients to the watershed. And, while it's key for us to move forward to remain compliant, it's also our investment in our community."
Goodlettsville, Tennessee, is another community going green as an investment in its community. The city, located 15 miles outside of Nashville, has begun by focusing on public works projects, knowing that business development will soon follow.
In 2011, it opened a 16,000-square-foot branch library that is LEED silver certified. The environmentally friendly, state-of-the-art building includes pervious pavement, two electric vehicle charging stations and rainwater collection.
"We also just ordered a new hybrid-fuel trash collection truck," added Tom Tucker, director of community development at the City of Goodlettsville.
"Tucker and his team in Goodlettsville are very progressive. They've been very creative in finding funding and encouraging people to use renewable stations, such as with the solar-powered car charging stations," said Tabitha Crawford , SVP of sustainability and innovation at Balfour Beatty Capital Group.
Balfour Beatty Capital Group specializes in partnering with government entities and high-performing public sector firms to implement their strategic plans.
"Like the computer industry, we see the energy industry becoming decentralized, allowing innovative financial models to emerge that accelerate business development," Crawford said.
And these financial models, along with forward-thinking communities, savvy business leaders and the research flowing from higher education, mean that green technology has become a potent economic driver throughout the country.
About the Author