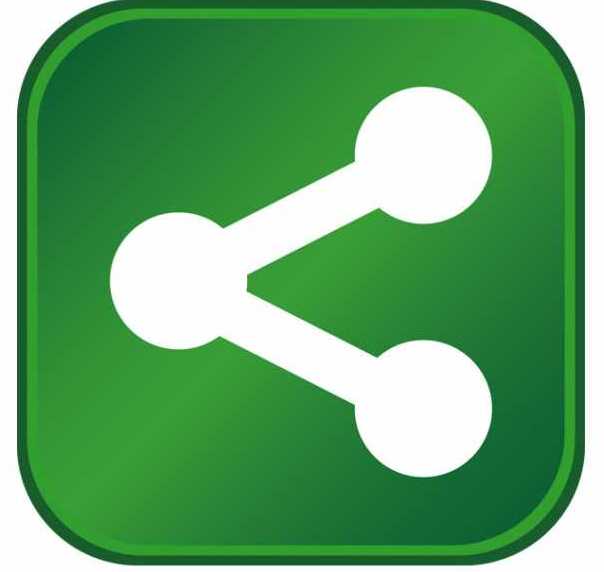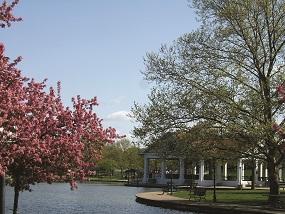 Take a peek at some of the top locations for businesses to consider locating to pursue their goals of success and leadership while enjoying a quality of life that makes it all worthwhile. Trade & Industry Development has put together a great compendium of locations — from the southeast to the west coast and terrific areas in between — that should pique the interest of the most discerning site selectors.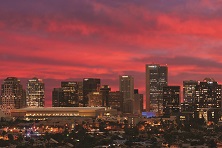 Arizona: Greater Phoenix Region
Arizona is nationally recognized as a top state for workforce quality and availability, ranking No. 2 in the country, as well as No. 1 in higher education degree opportunities.
According to RealtyTrac (Sept. 2014), the Phoenix area has a millennial population of nearly 902,000. Those 20-somethings make up 23 percent of the metro's total population. Statewide they account for 27.8 percent and are a big draw for tech employers.
Global giants in the semiconductor and A&D industries, as well as startups in the IT, biotechnology and advanced manufacturing sectors are driving a surge in demand for skilled talent as they grow in Arizona.
Metropolitan Phoenix topped the Mountain and West regions with 78 economic development deals in 2014, surpassing totals posted by Salt Lake City and Denver. Furthermore, the metro had more corporate relocation and expansion projects last year than San Francisco, Seattle and Portland combined.
Arizona is equipped with a robust portfolio of statewide programs supporting innovative companies of all sizes. These resources and tools help companies acquire talent and provide training to employees as they expand, encourage job creation and capital investment, as well as provide opportunities for early-stage companies to accelerate.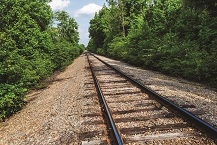 Dublin, Georgia
How does a community of 50,000 people attract one of the largest Veterans Administration (VA) hospitals in the U.S. and an unprecedented number of new international companies? Three words: leadership, location and livability. Dublin is located in the heart of Georgia with direct and close interstate access to America's fastest-growing deep water port — Savannah. Dublin has over three million gallons per day of excess water and sewer capacity, a 15-county regional labor draw, ample natural gas availability, dual rail access, some of the strongest incentives in the U.S. and a 2,000-acre interstate mega site (Heart of Georgia Mega Site) currently being certified by McCallum Sweeney Consulting out of Greenville, South Carolina.
Verifying labor and skilled talent is a key component for site selection. Located in Middle Georgia allows for easy access to a significant labor force. Two traditional college campuses are located in Dublin (Middle Georgia State College and Georgia Military College), and the community has one of the premier Technical Colleges in the state with Oconee Fall Line Technical College. Georgia Southern University and Mercer University are both within 60 miles with award-winning engineering programs.       
All of the strengths of Dublin, combined with Georgia's No. 1 ranking (CSNBC) in the U.S. for business, create a dynamic opportunity for new and expanding projects. Companies like YKK, Parker Aerospace, Erdrich USA Inc., Dinex and Best Buy's Southeast Regional Distribution Center are the best testimony of the community's strategic advantages.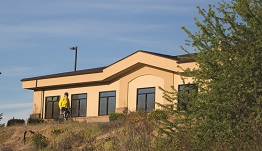 Port of The Dalles, Oregon
At the eastern entrance to the beautiful Columbia Gorge, The Dalles, Oregon, is the commercial and industrial heart of the region. The recently opened Columbia Gorge Industrial Center at the Port of The Dalles offers stellar views and plenty of business advantages.
Surrounded on three sides by peaceful water features, the Columbia Gorge Industrial Center offers shovel-ready lots of one to 10 acres with quick, easy access to major transportation routes including:
the Columbia River inland navigation system,

east-west and north-south highway transport routes,

Union Pacific and BNSF rail lines,

the Columbia Gorge Regional Airport.
Utilities are stubbed to the site, including high-speed fiber, all municipal services and affordable, renewable public power.
The Portland Metropolitan Area is just a quick and scenic freeway drive through the Columbia Gorge.
The Dalles also offers a supportive environment offering business assistance, financing options and tax incentives, including enterprise zone tax and fee abatement.
All these advantages combine with a lifestyle that provides the best of urban and small-town life.
The Dalles taps into a substantial regional workforce, many workers highly skilled, thanks to large unmanned aviation systems and data center operations there.
Not to be overlooked, The Dalles also is a Mecca for recreation with a sunny climate. With biking, hiking, windsurfing, skiing, fishing and more, the Gorge is a world-class playground.
Elk City, Oklahoma
Elk City, Oklahoma, is a top site location for business and industry with its five exits off Interstate 40 and location equidistant between the two large metropolitan areas of Oklahoma City and Amarillo, Texas. America's most inland port, Catoosa, is just 4 ½ hours' driving distance and Elk City offers a regional airport and regular rail service. Bar S Foods found that Elk City's location near the middle of America as an ideal site for logistics companies.
Elk City, the seventh fastest-growing micropolitian in America, experienced 7.8 percent growth over the past three years due in part to the 140 oil- and gas-related businesses and two wind energy farms in the near vicinity.  
Eleven new companies have located in or expanded into the Elk City area in the last 36 months along with four new four-story hotels, a Super Walmart and several new restaurants. Two industrial parks are full and a new 130-acre shovel-ready industrial park just opened.
Hundreds of international visitors enjoy traveling historic Rt. 66 (also known as "the mother road" connecting Chicago with Los Angeles) and make it a point to visit the National Rt. 66 Museum, a part of Elk City's five museum complex.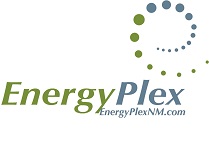 Lea County, New Mexico
Since 1928, oil and gas pioneers have coupled their innovative and entrepreneurial spirit to secure an economic base for Lea County, New Mexico. Understanding the importance of a diversified economy, the Economic Development Corporation of Lea County has built on that economic base. Branded as the nation's EnergyPlex®, Lea County has been successful in recruiting a variety of new, innovative and technology-driven industries and jobs to the area.
The EnergyPlex®'s continuing efforts to diversify include the newly developed EnergyPlex® Park, a 10,000-acre industrial park suitable for a broad range of industry sectors, including manufacturing, warehousing, logistics, petroleum, bio-fuels, nuclear, wind and solar.
The EnergyPlex® Park features customizable lot sizes for purchase or lease with county-provided water, groundwater access, electric transmission and distribution lines, access roads and natural gas transmission lines. A full Alta Survey, Phase 1 Environmental Site Analysis, solar insolation study and flood plain study have been completed. There are no impact fees or inventory taxes in the EnergyPlex® Park and businesses are eligible for Industrial Revenue Bonds and property and sales tax abatements in addition to the state-offered tax credits.
Lea County's dedication to hard work, collaboration and cooperation, make the EnergyPlex® Park the ideal location for businesses to consider for expansion, startup and relocation.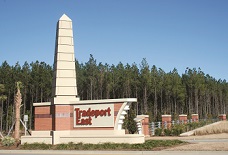 Liberty County, Georgia — Tradeport East Business Center
Proximity to the Port of Savannah, the presence of Army installation Fort Stewart and shovel-ready sites in Tradeport East Business Center distinguish Liberty County, Georgia, as an ideal environment for logistics and manufacturing.
The 1,800-acre Tradeport East Business Center offers Georgia Ready for Accelerated Development (GRAD)-certified sites one mile from Interstate 95. Low cost-of-living, a foreign trade zone, Opportunity Zone designation and a range of Georgia state tax credits enhance the appeal of Tradeport East. The park is within an emerging aerospace cluster anchored by Gulfstream facilities in Savannah and Brunswick, and distributors can reach 44 percent of the U.S. population within a two-day drive.
The Liberty County Development Authority (LCDA) actively markets Tradeport East, whose tenants include aerospace manufacturer Alcoa Forgings and Extrusions and distribution facilities for Target, Tire Rack and Hankook Tire.
"The area workforce of more than 200,000 is distinguished by the presence of veterans and transitioning soldiers from the Army's 3rd Infantry Division," said LCDA CEO Ronald E. Tolley. "Approximately 300 'Heroes for Hire' exit the military each month, and they are known for their technical expertise, trainability and strong work ethic."
Savannah Technical College's Liberty Campus offers technical training for adult learners and customizable workforce training services. The Liberty College and Career Academy provides high-school students foundational training in disciplines such as welding, aircraft support and engineering.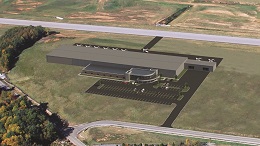 Northeast Tennessee
If ever a marketing slogan made perfect sense, it is the one conceived by NETWORKS Sullivan Partnership which markets Sullivan and Hawkins Counties in Tennessee. The slogan, "Where Tennessee Begins Its Business Day," originated because it's on Eastern Time, while the rest of Tennessee is on Central Time. But this tagline goes beyond that fact; it reflects the region's deep history of leading the way in economic and community development initiatives and investing in economic development, things that make it one of America's top sites. The examples of this are exhaustive, but several that cannot go unmentioned include the fact that over a decade ago, Sullivan County created the Educate and Grow program that affords high school graduates two free years of tuition at Northeast State Community College. NESCC also recently partnered with Bell Helicopter to create the Aviation Education Initiative, a curriculum that prepares students for careers in the aeronautics and aviation industry.
Aeronautics is a primary business recruitment sector, especially for the Tri-Cities Aerospace Park, one of three Tennessee select certified sites in Sullivan County and the first airport-runway-served site in the state to become certified. Indeed, Sullivan County once again set the pace and was the first county in Tennessee to have multiple sites certified. The others are Partnership Park II, a 220-acre park that is a rail-served certified site and Bristol Business Park. All three are on or near I-26 and/or I-81. In total, six publicly owned industrial parks are available through NETWORKS Sullivan Partnership.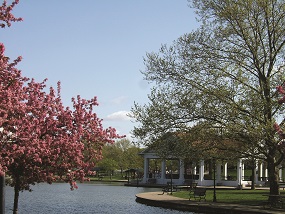 Xenia, Ohio
Xenia, Ohio, is centrally located in the Dayton region, one of the top areas for economic development. The Dayton area was tied for second place in the nation in  a national site selection magazine's 2014 list of metros for business expansion projects in the category of metros with populations between 200,000 and one million, marking the ninth year in a row Dayton has ranked in its Top 10.
Xenia sits in the center of the "Transportation Triangle" formed by I-70, 75 and 71, providing convenient access to customers and suppliers. Xenia has an excellent selection of developed industrial sites with utilities ranging from five to 100 acres that are eligible for a range of incentives. Xenia's location in a high-tech center, anchored by Wright-Patterson Air Force Base, means a substantial portion of the area workforce is well-educated and highly skilled. Innovation and research continue to be a hallmark of the region, thanks in part to the more than 20 colleges and universities in the area.
An award-winning system of bike trails, a variety of parks and regional attractions and numerous festivals and events make Xenia a great place for families. Whether the goal is reasonably priced industrial, a skilled labor force or a city offering a high quality of life, Xenia is a desirable place to be.
About the Author