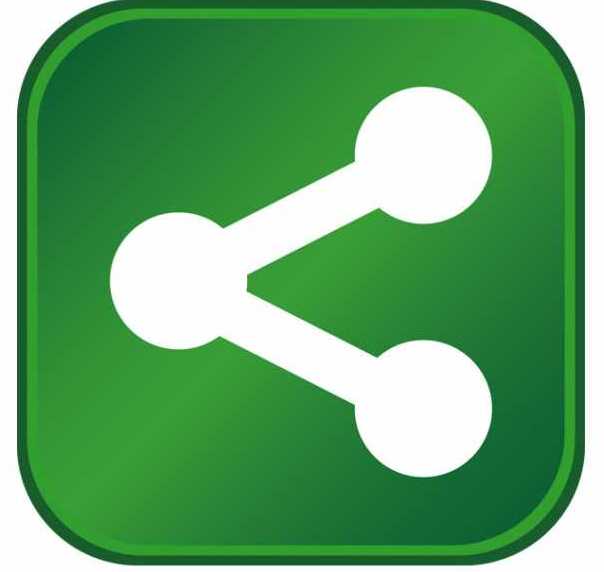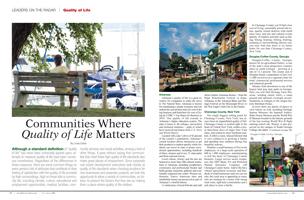 Although a standard definition of "quality of life" has never been universally agreed upon, attempts to measure quality of life have been numerous nonetheless. Regardless of the differences in these measures, there are some common things on every person's list of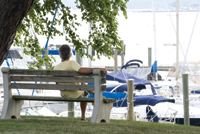 attributes that contribute to their feeling of satisfaction with the quality of life provided by their surroundings. High on those lists is community life, including climate, culture, educational and employment opportunities, medical facilities, community services and social activities, among a host of other things. It goes without saying that communities that meet these high quality of life standards also make great places of employment. Since corporate real estate development executives look closely at quality of life standards when choosing locations for new businesses and expansion projects, we took this opportunity to allow a variety of communities, as follows, to present the factors that they see as making them a place where quality of life matters.
Arkansas
Arkansas's quality of life is a great incentive for companies to make the move to The Natural State. Arkansas is known for maintaining a steady economy and was ranked the second-best state for cost of doing business and third-best for cost of living by CNBC's Top States for Business in 2010.This quality of life extends to Arkansas's higher education system. The state is home to 44 colleges, universities and technical institutes – eight of which have received top honors from U.S. News and World Report.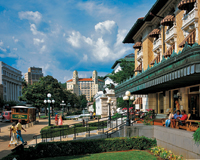 Located with a day's drive of 42 percent of the country's population, Arkansas's central location allows businesses to get their products to market quickly while residents can travel in state to prime recreational opportunities, including hundreds of lakes, streams and rivers, 51 state parks and three national forests.
Local culture, history and the arts are featured in more than 200 cultural institutions in Arkansas, including symphonies, community and professional theater and ballet groups, museums, galleries and a nationally respected arts center. Pioneer settlements, Native American sites and antebellum homes are preserved as part of Arkansas's colorful history.
A varied array of local festivals and craft shows feature Arkansas themes – from the Hope Watermelon Festival in Hope, Arkansas, to the Arkansas Blues and Heritage Festival on the Mississippi River, to the War Eagle Crafts Fair in the Ozarks.
Chenango County, New York
The single biggest selling point for Chenango County, New York, has always been its unparalleled quality of life. Chenango County is nestled right in the heart of Central New York, within a two- or three-hour drive of major New York cities, and central to most Northeast markets. It offers a rural, relaxed lifestyle that is very conducive to growing a family and spending time outdoors during four beautiful seasons.
Whether a small business of five to ten employees, or a large-scale operation of 600 to 1,000 employees, manufacturing is still the heart of Chenango County business. Larger service sector companies like NBT Bank, NA and Preferred Mutual Insurance Company call Chenango County home. Add to the list a vibrant agricultural economy and hundreds of small businesses and you can see why this rural area is appealing to many who are looking for a home with strong rural roots, tight-knit communities and a safe place to raise a family.
In Chenango County you'll find a low cost of living, reasonably priced real estate, quality school districts with small class sizes, and arts and cultural events aplenty. If outdoor activities such as hiking, biking, boating, fishing, hunting, camping or snowmobiling interest you, you may find that there is no better home for you than Chenango County, New York.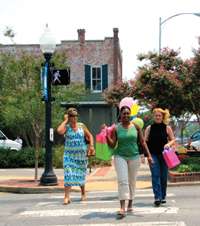 Douglas-Coffee County, Georgia
Douglas-Coffee County, Georgia, known for its agricultural history, is one of the state's most progressive communities in south Georgia – growing at a rate of 13.2 percent. The county seat of Douglas boasts a population of just over 11,000 yet serves as a regional center for retail, commercial, professional services and industrial growth.
Minutes from downtown is one of the largest land area state parks in Georgia. Here you will find Heritage Farm Museum, winding nature trails, a camp ground and optional overnight accommodations in cottages or the unique historic Burnham House.
In town there are plenty of places to view history as well, including Heritage Station Museum, the haunted Ashley-Slater House Museum and the World War II Museum located on the historic grounds of the last existing World War II flight training school site. History is also preserved on the campus of South Georgia College, the oldest two-year college under the University System of Georgia located adjacent to Wiregrass Georgia Technical College.
The campuses are linked to the core of the community by a non-motorized pedestrian trail. Whether you're biking, jogging or walking, the trail promotes wellness activities for visitors and citizens. So does the state-of-the-art fitness center at Coffee Regional Medical Center, one of the community's strongest quality-of-life partners. Speaking of health, local leaders are known for establishing a healthy economic vision for future generations.
Cross County, Arkansas
Located in the Northeast portion of Arkansas, Cross County offers a unique combination of rural living and urban access with its proximity to Memphis, Little Rock and Jonesboro.
Residents will find plenty of activities in Cross County. One of its two state parks, Village Creek State Park, is the state's second largest and is home to a 27-hole championship golf course. It features numerous activities throughout the year for all members of the family to enjoy, especially those who love the outdoors. Parkin Archeological State Park showcases the Native American history of the area through its multiple exhibits at its award-winning location.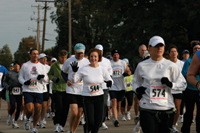 Cross County is a community that avidly supports its history. It has a countywide historical society that operates a museum and has renovated a former one-room school called the "New Hope School." In addition, Cross County will soon be home to a state veterans' cemetery.
Residents will also find that entertainment abounds throughout the year in Cross County with festivals in Wynne (Farmfest) and Cherry Valley (CherryFest) as well as wonderful performances by local talents in the county's two top-notch school districts-- the Wynne and Cross County school districts. The Wynne school district has long set the standard for education in Eastern Arkansas with its innovative programs and educators, while the Cross County school district is breaking new ground with its approach to education.
Haines City, Florida
The small-town character of Haines City, Florida, belies the tremendous growth it has experienced. Steeped in a rich history in the citrus industry, Haines City's historic district is described by the nonprofit group Haines City Main Street as offering "a unique blend of population diversity, business mix and the arts in a quaint, safe and accessible setting to residents and visitors of all ages." With its close proximity to Disney World, tourism helps shape the lifestyle of the community as well.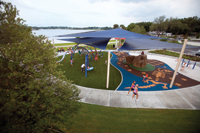 Another big influencer on the lifestyle and quality of life in Haines City is Lake Eva Park. Haines City invested $28 million to expand and restore the park, which is now a year-round destination for all age groups for meetings, birthday parties, sports tournaments and other family activities. The aquatic center at Lake Eva includes a competition pool, kids activity pool and splash pad. Lake Eva Park also has four tennis courts with a pro shop and two outdoor basketball courts. A new community center at Lake Eva Park includes an indoor basketball/volleyball court, Nautilus fitness and multipurpose room.
In addition to all of the fun activities, residents of Haines City receive many city services including a full-time, paid Fire & Rescue Department and a nationally and state-accredited police department. Haines City is also home to The New Hope Center of the Central Florida Cancer Institute.
Logansport, Indiana
The quality of life in Cass County's Logansport, Indiana, leaves little to be desired. After all, Cass County is home to the "Royal Center of Friendliness." Not surprisingly, more than a few have said that one of Cass County's greatest assets is its people and their volunteer spirit. Another distinguishing factor in Cass County is the high importance its citizens place on continuing education opportunities. Attesting to that, Ivy Tech Community College and Trine University have both opened new campuses in Logansport in the last 18 months.
Residents are also adept at finding new uses for historic spaces. The community's "Preserve America" mindset has prompted the opening of several new businesses in downtown Logansport in the last year, including a winery, a yoga studio and a toy store.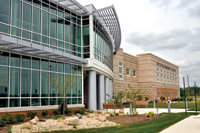 There's plenty of opportunity for fun, too. City and county parks offer ample room for swimming, hiking and camping, while trails, some constructed along the historic railroad lines, connect to neighboring communities like Peru and Winamac. Throughout the summer, youth sports tournaments abound, and special events like the Med Flory Jazz & Blues Festival and the Twelve Mile 500 appeal to a wide variety of tastes.
It's also easy to get to other communities as Cass County is within driving distance of Indianapolis, Chicago and Louisville, and a four-lane highway will soon provide a connection to Fort Wayne and Toledo.

The Northeastern Region of South Carolina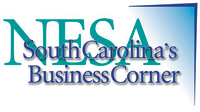 The NESA region—named for the North Eastern Strategic Alliance (NESA), an economic development organization—is an area representing nine counties in South Carolina's northeast corner. The quality of life in the NESA region sets it apart from any other area. For instance, included in the region is Myrtle Beach, a top-notch vacation destination; but unlike other locations with beachfront real-estate, the area surrounding Myrtle Beach boasts economically priced land and low property taxes.
One of the slogans associated with the NESA region is that this is an area in which you can live, work and play. The folks at NESA recognize that no one element of their slogan trumps another, that only a combination of all of these elements will truly deliver the quality of life we all seek. The NESA region has them all—a diverse landscape with access to beaches, rivers, mountains and parks, a temperate climate, both rural and urban areas, a variety of cultural venues, collegiate sporting events, and a plethora of restaurants and theme parks, not to mention golf. Plus, it offers the right combination of community support, low taxes and top-notch workforce training opportunities, which make the locale attractive to potential employers.
The NESA region is where businesses prosper, communities blossom and the people savor the rich culture, beautiful scenery and all the benefits of living in a thriving economic environment.
Northwest Georgia
Northwest Georgia offers the quiet, peaceful and slow-paced kind of life you would expect from a rural community, but at the same time allows easy access to all of the amenities you would expect of a major metropolitan community. Northwest Georgia is renowned for its outdoor recreational activities—caving, hang-gliding, hiking and camping, cycling and golf are all available to Northwest Georgia residents in their own backyards. Downtown Chattanooga is within 20 minutes of central Northwest Georgia and offers nightlife as well as many popular tourist attractions. Rock City, Ruby Falls, the Incline Railway, the Tennessee Aquarium, various river boats and the Chattanooga Lookouts (minor league baseball) are among some of the more popular downtown activities just minutes from Northwest Georgia.
The Hunter Museum of American Art, Tivoli Theatre, Memorial Auditorium and UTC McKenzie Arena all have hosted local art and artists as well as national talent including rock concerts and circuses. Seasonal festivals for the area include Chattanooga's Riverbend and Night Fall (summer and fall music festivals) as well as the Walker County Balloons and Tunes festival (a hot air balloon and music festival). Quality education is another priority in the region.
Northwest Georgia schools have been recognized on the state and national levels and continue to improve students' work-ready skill levels by participating in the workforce development program known as Georgia Work Ready.
Rancho Cucamonga, California
Rancho Cucamonga, California, has established a reputation for being the address to have in the Inland Empire for upwardly mobile executive management and senior-level technical professionals. Recent research shows that 52.6 percent of the city's residents have Bachelor's or higher degrees within a wide array of fields. This recent migration of highly talented residents is the direct result of Rancho Cucamonga's leadership devoting a great deal of energy toward creating a solid sense of community that is family friendly and built around a master plan that integrates upscale neighborhoods, a wide variety of housing options, top-quality schools at all levels, parks and community facilities, open spaces and trails along with world-class shopping, dining and entertainment scenes, and robust sports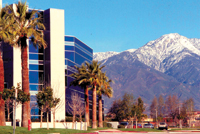 activities.
This outstanding quality of life scenario makes the city an ideal location for businesses of all types that want to establish a preeminent Rancho Cucamonga address. In addition, research has shown that the residents of Rancho Cucamonga not only love living in the city, they also have a strong desire to work where they live. In fact, in many instances, Rancho Cucamonga residents are willing to work for eight percent less than workers in Los Angeles and Orange counties, just so they can work closer to home; a fact that can have a profound effect on a business' bottom line.
Terrebonne Parish, Louisiana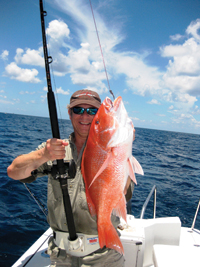 Deriving its name from the French, "the good earth," Houma-Terrebonne, Louisiana, offers a wealth of colorful and enriching experiences for its citizens. Whether in art, entertainment, recreation or leisure, Terrebonne provides a diverse medley of vibrant, cultural opportunities for its populace and takes on the role of a premier destination for the saltwater fishing enthusiast. Nestled in the heart of Southeast Louisiana, and minutes from The French Quarter, the Houma-Terrebonne economy boasts a low unemployment rate—consistently the lowest in Louisiana—with an abundance of opportunity for the entrepreneur as well as the industrialist.
The shopping enthusiast is well entertained in Houma-Terrebonne, as it is not only the shopping epicenter of The Bayou Region of Louisiana, but also the finance, entertainment, medical and commercial hub. Whether you are a fisherman, hunter, golfer, bird watcher, artist, actor, festival-goer or musician, Houma-Terrebonne will always offer ongoing entertainment to keep your fun level high.
Couple all this with a low cost of living and you have the ingredients for a great standard of living. In Terrebonne Parish, Louisiana, economic development is more than increasing jobs and income. Healthcare, education, public infrastructure, affordable housing and other issues affect the way we live, work and play as well, so economic development in Terrebonne is about improving the standard of living so everyone may enjoy a higher quality of life.
Lynnwood, Washington
Close to Seattle, central location, easy access to transportation and transit, affordable Class A office space, favorable tax structure, a variety of housing and an educated workforce - all these qualities describe Lynnwood, Washington. And Lynnwood offers so much more. It has an unsurpassed quality of life in a beautiful Pacific Northwest setting.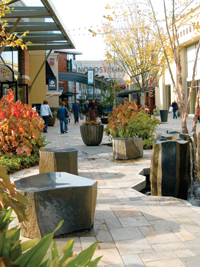 Lynnwood is located where Interstates 5 and 405 merge, 16 miles north of Seattle and seven miles south of Boeing's primary manufacturing facility at Paine Field. Residents enjoy acres of community parks, a municipal golf course, a new recreation and aquatic center and a destination shopping center. Edmonds Community College and a branch campus of Central Washington University provide educational and training opportunities. Beaches, mountains, professional sports arenas and cultural activities are all just minutes away.
Neighborhoods represent a wide variety of housing types and values. Townhomes, apartments and single family homes are intermingled with parks and open spaces creating distinct neighborhoods. But what makes Lynnwood stand out is its people. Lynnwood is a people-focused community. Its diverse population is actively involved in shaping the city's future as a marketplace of business and commerce. In Lynnwood you will find an open, welcoming attitude coupled with an entrepreneurial can-do spirit.
Excellent location, expedited permitting processing, affordable Class A office space, an educated workforce, training program opportunities and no local B&O taxes are among the reasons companies choose to operate here. Quality of life and opportunity is why they stay.
 
About the Author