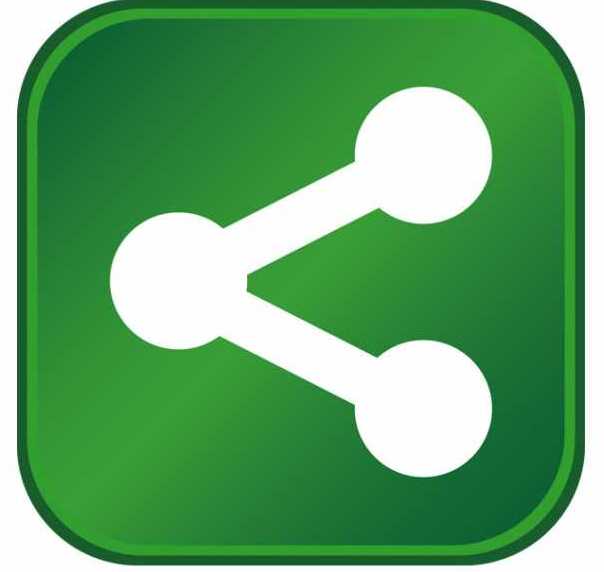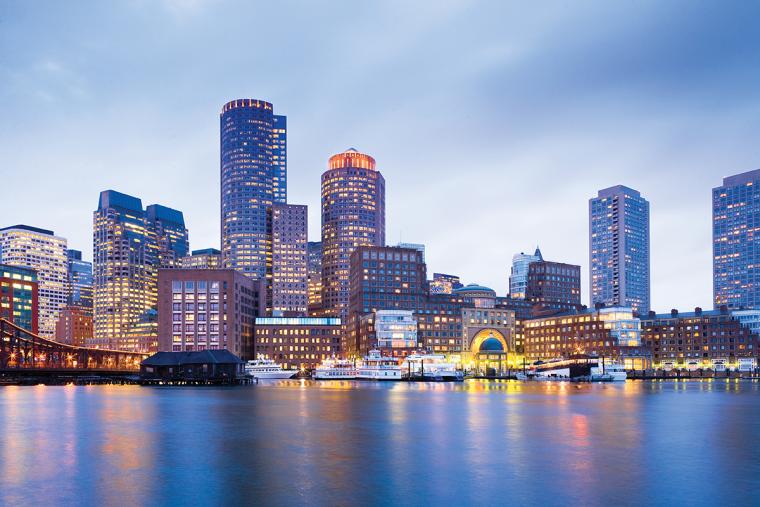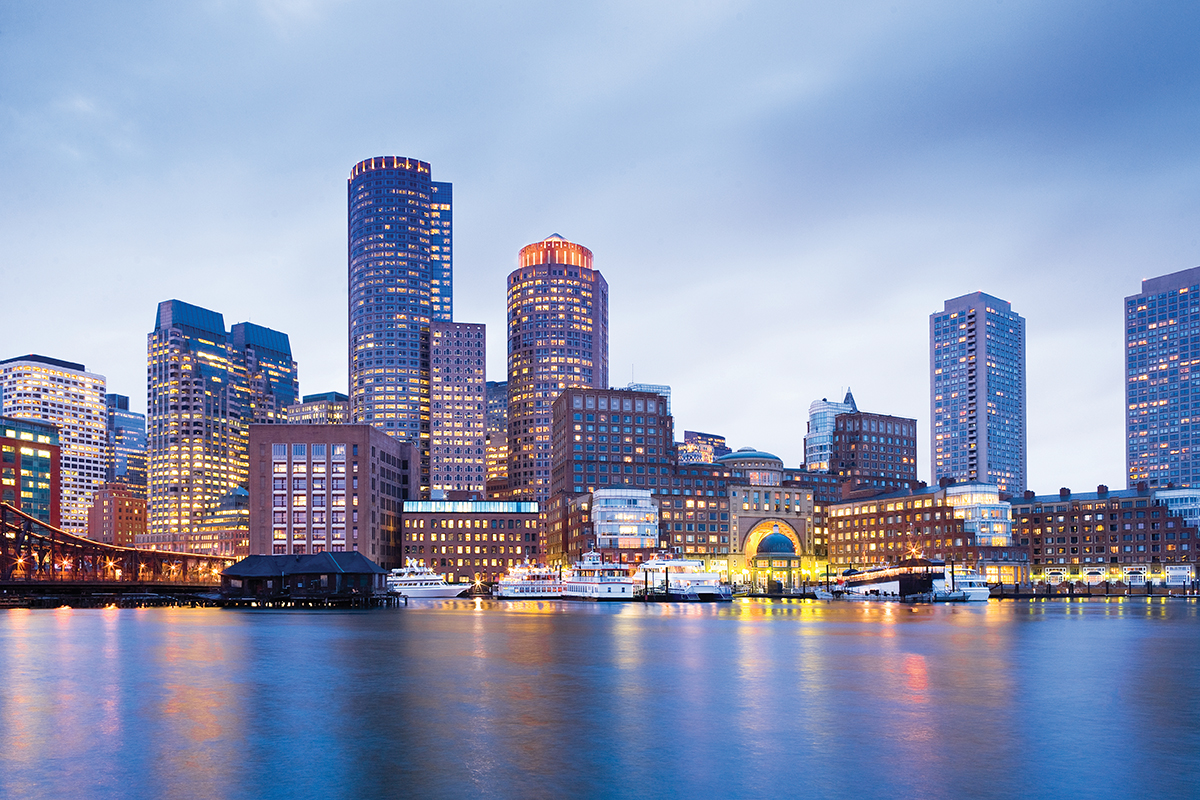 Every site selection project has unique parameters and the ultimate location choice will weigh on a list of factors specific to the decision at hand. This specialized approach lends itself to all location decisions, whether it is a greenfield industrial investment or a major distribution facility.
However, there may be no more high profile of location decisions than that of a corporate headquarters. Not only do corporate headquarters typically involve a significant workforce impact, especially with executive-level employees, but they can also have a major bearing on a community's identity.
Several key factors go into a corporate headquarters decision today in the United States that need examination before a final decision is made by any company.
Workforce
First and foremost, the main driving factor today for location decisions is the workforce. Not only on costs, but even more important, the availability of the required skills within the location's labor shed. Corporate headquarters projects typically require a specific list of skills, and depending on the size of the footprint, may require a significant labor shed to meet the company's workforce demand.
Across the vast American landscape, workforces differ greatly between markets. When evaluating a corporate headquarters project, the required workforce typically calls for a minimum level of education not prevalent in many communities. Dependent on the size and makeup of the project's labor force, this could be limited to only a handful of markets.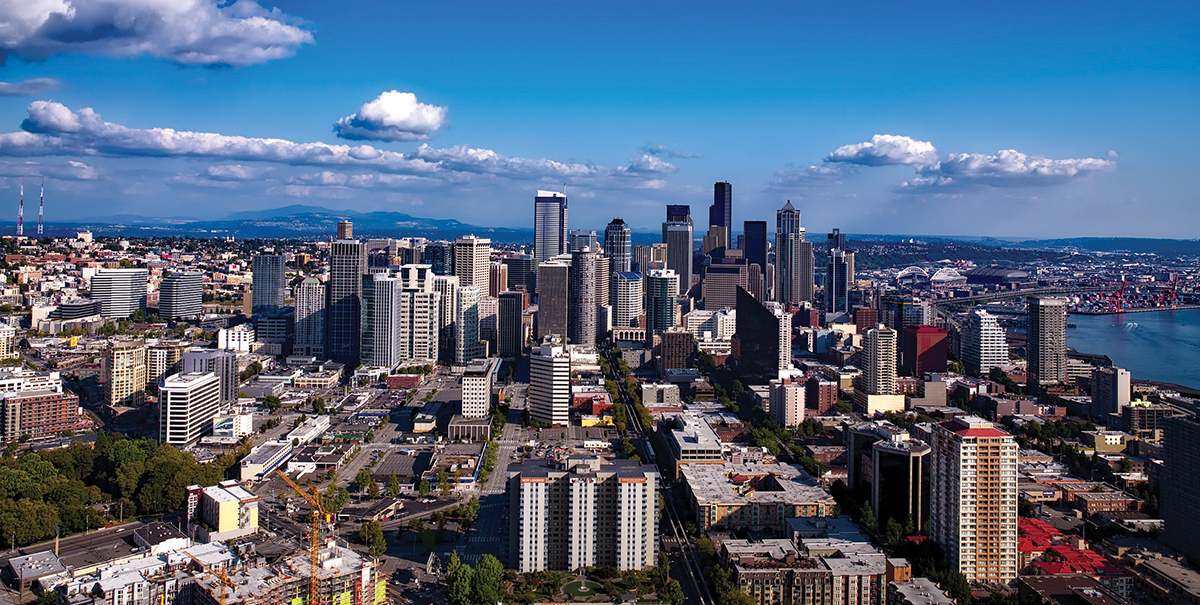 A great differentiating factor in the active, public search for a second headquarters by Amazon, referred to as "HQ2," is the workforce. While being one of many core factors, the makeup and size of the workforce is seen by many as a minimum requirement, principally due to the condition of having to employ 50,000 for the entire project. Not only will the ultimate community need to fulfill the need of 50,000 employees, there are specific job types and education levels that must be met accordingly. Recognizing the long-term aspects of the project, the future talent pipeline, migratory patterns and other demographic forecasting will be evaluated to determine the viability of the respective workforce.
Understanding and defining that long-term viability of a workforce is critical in the ultimate decision of any corporate headquarters project. Many immediately look toward the highly sought, often misunderstood Millennial generation. Born from 1985-2005, Millennials have now eclipsed the Baby Boomers in size and are quickly changing the American workforce. It certainly isn't a coincidence that corporate hubs are found in the same markets with the highest concentration of Millennials. These include key markets like San Francisco, Denver, Minneapolis, Washington D.C. and Boston, among others.
Another key workforce factor is the company's ability to recruit top executive talent to stay and/or relocate to the new community. Personal tax liability is typically a major driver in this decision, as tax nexus can vary greatly from one market to another. For example, an executive residing in a state without an income tax can effectively earn more than an individual in a high-tax state. Many would argue this variance has become even further heightened with the new deduction rules included in the recently passed Tax Cuts and Jobs Act of 2017.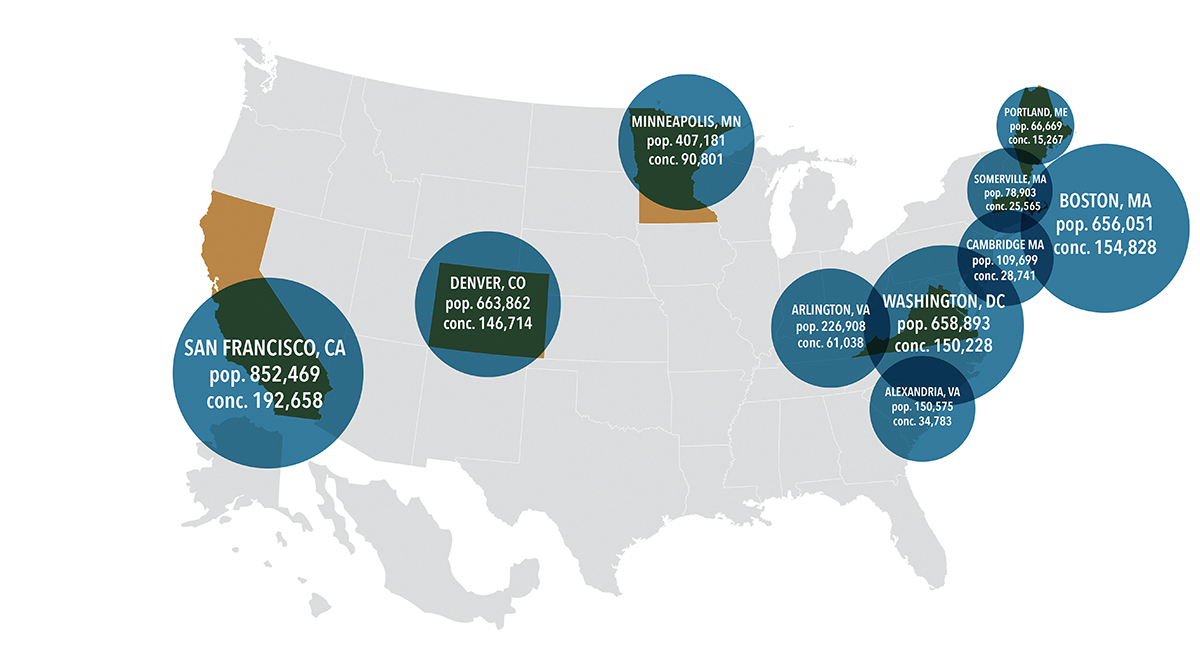 Available Real Estate
As with any location decision, the availability of real estate is fundamental to the site selection process. Corporate headquarters decisions weigh heavily on the availability of land, existing facilities and/or the opportunity to repurpose an asset. Dependent on the company and its internal culture, corporate headquarters design, atmosphere and footprint are wide-ranging.
Today, there are still companies seeking to have a sprawling campus serving their headquarters needs, while others are shrinking their home footprint to urban centers. Great examples of these diverging styles of headquarters in the United States are Apple and General Electric — two American powerhouse companies.
Developed and designed to be the home for 13,000 employees, Apple's new headquarters campus in Cupertino, California, is like none ever seen before. Based off the vision of founder Steve Jobs, the new corporate headquarters is a circular building of approximately 2,800,000 square feet on a sprawling 175 acres. With a diameter of over 1,500 feet, the campus itself is one mile in circumference.
Meanwhile, General Electric went the opposite direction with its new corporate headquarters approach. For over four decades, the company called Connecticut home on an expansive 66-acre corporate campus. In 2016, the company announced its intention to move to a new home in Boston. This new abode, dubbed Innovation Point, will bring the corporate headquarters footprint down to a 2.7-acre urban site.
Ultimately, the new headquarters is expected to be approximately 400,000 square feet as a future home to 800 employees.
Real estate availability is also essential to Amazon's HQ2 search process. The business has stated the new headquarters will be similar in size and scope to its existing footprint in Seattle, Washington. Altogether, the company's Seattle headquarters is made up of 33 buildings, covering approximately 8.1 million square feet.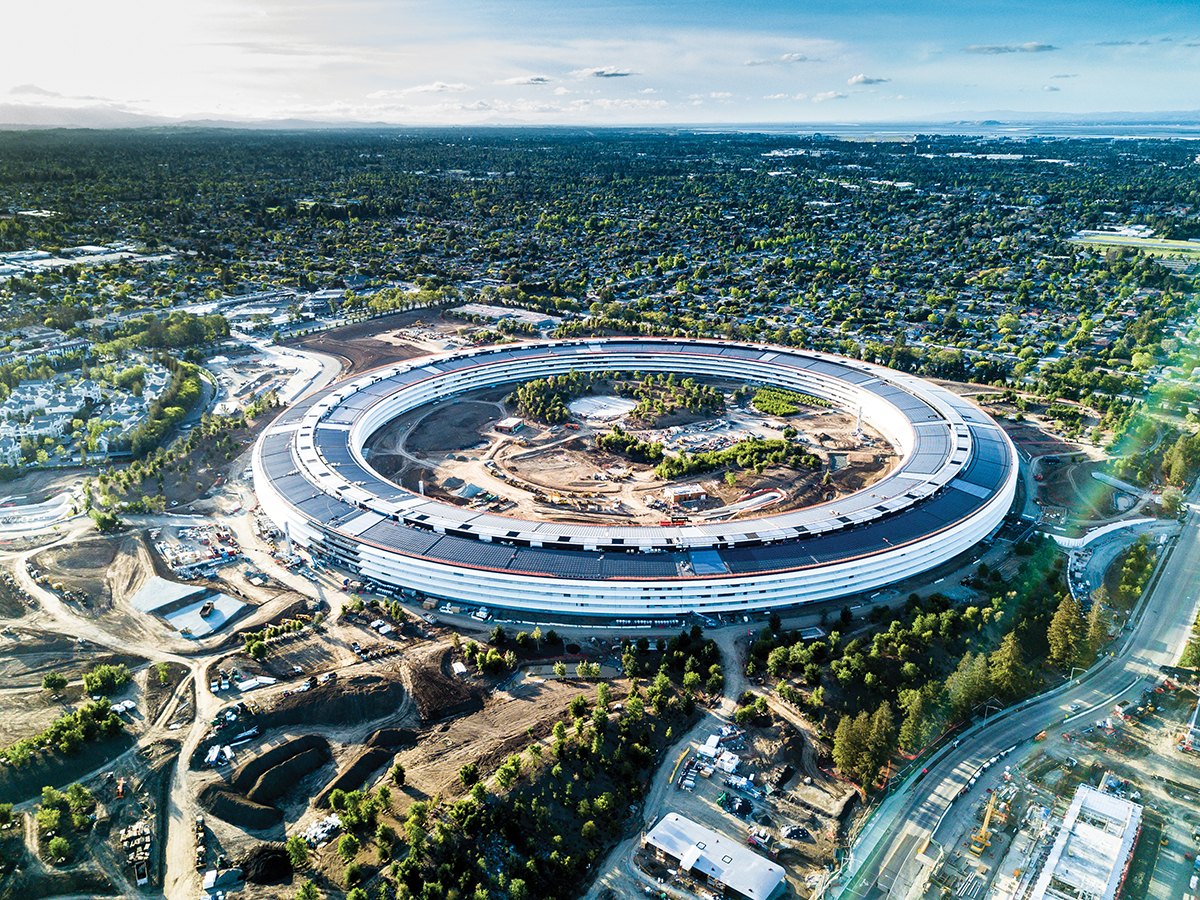 Getting from Point A to B
Transportation infrastructure is often a key contributing factor in today's corporate headquarters location decisions. First, will the executive leadership of the company have the ability to travel across the country (and the world for that matter) with ease? Second, will the desired workforce have the means to reach the corporate campus?
Proximity to viable air transportation is critical for many corporate headquarters location decisions. With an ever-connected world, there is still a requirement for corporate leaders to traverse the globe, as well as bring customers to the head office. Being in close proximity to airports allows for these critical activities to be undertaken efficiently.
Amazon set its criteria for HQ2 for an international airport to be within 45 minutes of the ultimate site. Further from that, the company said it would be a plus if the airport had daily direct flights to Seattle, New York, San Francisco and Washington, D.C.
Commuting patterns and access to mass transit are also vital factors for headquarters location choices. Ensuring the company can attract the desired workforce to its corporate campus is critical, with the commuting trends being a key recruitment determinant. Whether the campus is suburban or urban, the ability to bring the required employees to the facility is driven by the existing transportation modes.
Nevertheless, recognizing the long-term aspects of these projects, corporate headquarters decisions can be the impetus for public investment in transportation infrastructure. According to a report by Brookings Institution, many of Amazon's HQ2 finalists have less-than-optimal transportation situations. Several of the markets, including Los Angeles, Washington, D.C. and Boston, are among the most congested commutes in the United States. Meanwhile, about a third of the short-listed communities are not considered to be robust aviation hubs.
However, several of the communities are currently in the midst of making significant investments in their infrastructure, including new rail lines and neighborhood densification. Look no further than Amazon's current backyard. With the company's growth and prosperity in Seattle's South Lake Union district, the neighborhood now has 50 percent more jobs than it did less than 10 years ago and features bike lanes and a streetcar into downtown.
Leveraging Public Support
Another key driver for corporate headquarters location decisions is economic development incentives. To be fair, not all corporate homes are determined by the level of financial support provided by the local public entities. However, economic development incentives can bring much-needed confidence and complete the business case for making the ultimate location decision. Communities leverage incentives for corporate headquarters projects to not only create high-paying jobs, but also to encourage development in core areas targeted for development.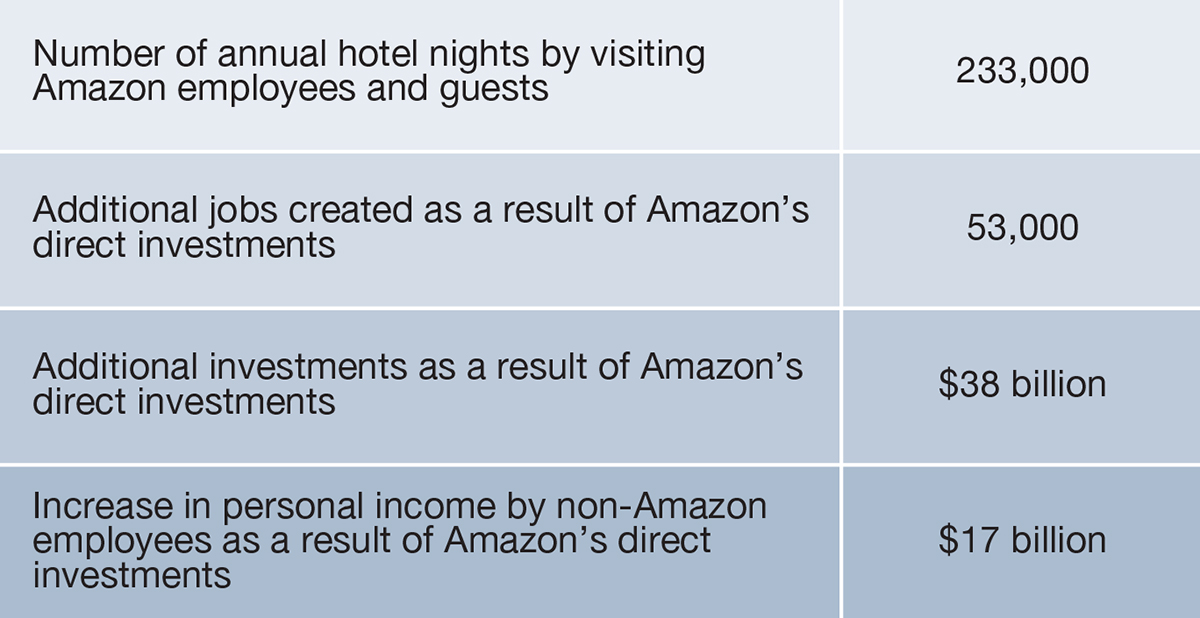 It is an undeniable fact that corporate headquarters investments deliver economic impact for their respective communities. As part of its HQ2 effort, Amazon has outlined its staggering impact on the Seattle economy since 2010. According to the e-commerce giant, the company has invested $3.7 billion, spent $1.4 billion on operational expenditures and provided $25.7 billion in employee compensation during that period.
With those investments and expenditures, the company, utilizing an Input-Output Analysis, estimates the following economic impact on Seattle1:
Quantifiable economic benefits are not the only driving factor for communities supporting corporate headquarters, but also for image and perception of their overall business environment. The recent announcement of Discovery Communications to depart its Silver Spring, Maryland, headquarters, a city it's called home since 1991, is seen by many as a major blow to the Old Line State's psyche.
While experts cite media consolidation trends to be the leading factor for the move to New York City over business climate and incentive support, economic development leaders are working diligently to ensure a positive light is shown on the mid-Atlantic state. With the loss of Discovery, the state is now home to only three companies in the Fortune 500: Lockheed Martin (No. 56), Marriott International (No. 103) and Host Hotels & Resorts (No. 472).
As Montgomery County officials will have to face an uphill battle replacing the media business, there is a creative case for redevelopment of a former headquarters campus in the Land of 10,000 Lakes. When news broke in 2008 of a merger between Delta Air Lines and Northwest Airlines, it didn't take long for political officials and business leaders in Minnesota to realize the potential impacts on the state. Becoming a hub for the world's largest commercial airline in the world was certainly a bonus, but with the loss of a major corporate hub in suburban Eagan as the new airline's headquarters was a setback.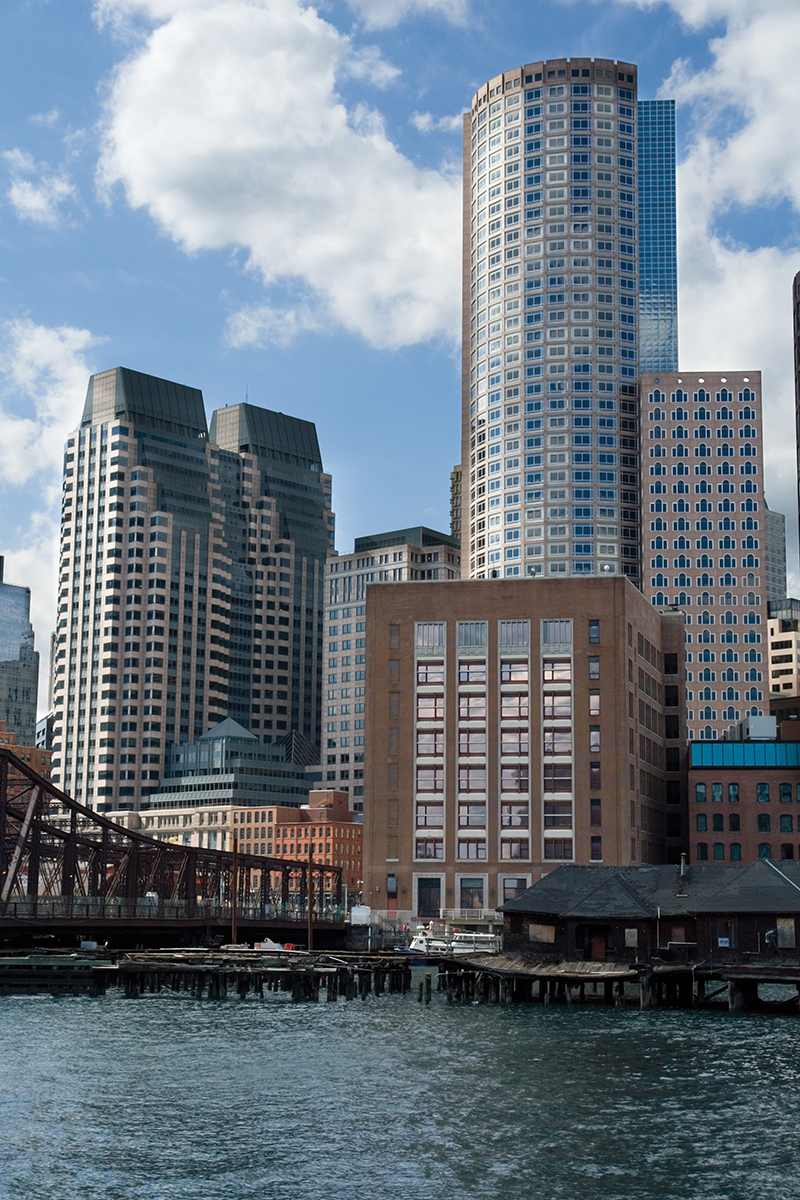 Nearly 10 years later, the campus is now finally finding a new tenant – the Minnesota Vikings. Outgrowing its home in Eden Prairie, the NFL franchise evaluated sites throughout the region to house its front office extensive practice facilities, and medical services along with other modern professional sport amenities. With support from the local public entities, the organization purchased the inactive campus, and is nearing completion of its 277,000 square feet of facilities covering 40 acres.
As noted, state and local governments often leverage incentives to not only drive job creation and capital investment, but to also spur development in targeted neighborhoods. A great example is in Boston and the new corporate headquarters for General Electric. By partnering with the company, the City of Boston established a development plan for the south Fort Point Channel waterfront, just steps from the scene of the historic Boston Tea Party. Leveraging property tax relief, infrastructure financing and other support mechanisms, the community is now not only home to another corporate giant, but also landed an anchor investment for a priority development zone.
Conclusion
When determining where to locate a corporate headquarters, there is a list of contributing factors to be evaluated. Many of these factors will be dependent upon the size and the scope of the project. The decision can also be influenced by the internal culture of the business and the company's future direction. Ultimately, workforce dynamics, availability of real estate, transportation infrastructure and economic development incentives are among those leading factors driving corporate headquarters decisions in the United States. T&ID
1 https://www.amazon.com/b?node=17044620011
About the Author