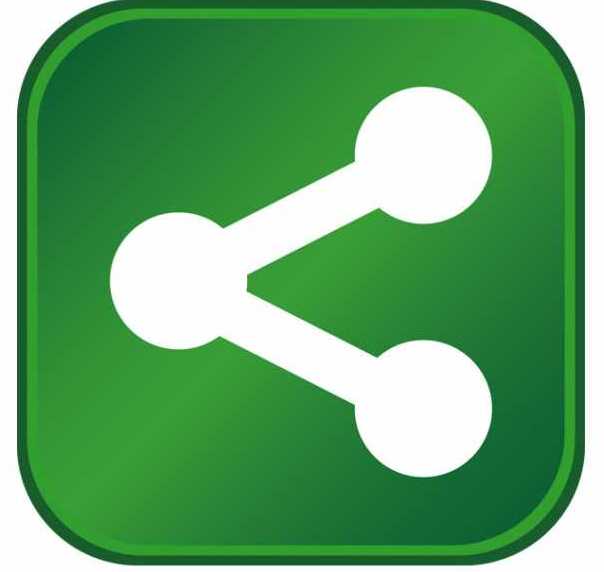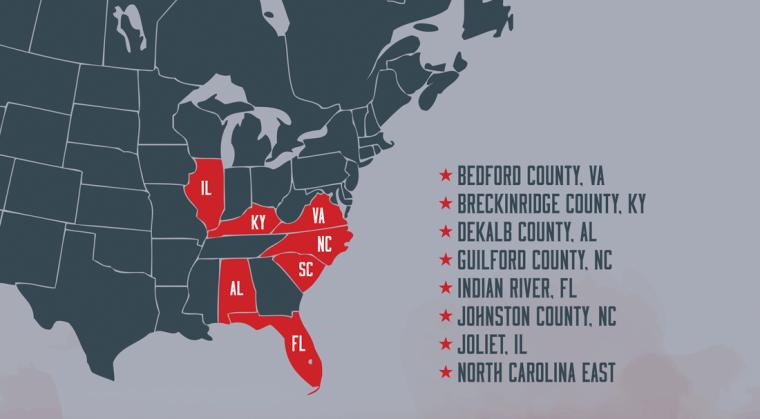 Organizations of all sizes today are facing challenges when it comes to staffing. In many industries we're covering in this issue - biotechnology, advanced manufacturing and technology - there is a mismatch between jobseekers' skills and the increasingly complex personnel needs of companies. 
To bridge the gap, many states, counties and local governments are stepping into the breach to offer educational and workforce training to students so they will ultimately be a better fit for companies in the region. In this article, Trade & Industry Development is highlighting a number of regions around the country that offer workforce training and education resources that are a match for both employers and jobseekers.
Bedford County, Virginia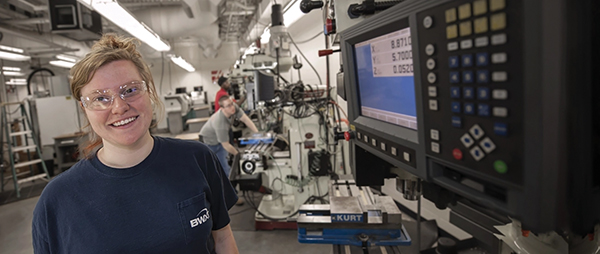 Workforce training begins early in Bedford County, Virginia. The county is centrally located between the Lynchburg and Roanoke regions and has a labor force of more than 400,000 people within a 30-minute drive. Multiple workforce training resources keep the county's labor pool upskilled and on-trend with the latest machinery and tools technology. Career and Technical Education (CTE) courses in the area begin at the middle school level and continue throughout a student's high school career. With 17 different career clusters offered, there is something for everyone.
Central Virginia Community College (CVCC) or Virginia Western Community College (VWCC) are often the next steps for many students wishing to enhance their skill sets. The CTE Academy with CVCC offers more than 20 programs that lead to credentials, certificates or an associate degree. CVCC's dual enrollment CTE classes are available for 11th- and 12th-grade students who are looking for a jumpstart into meaningful, high-wage, high-demand careers while earning college credit. VWCC also offers workforce training opportunities with a heavy emphasis on healthcare and machining.
The Virginia Department of Labor and Industry is a valuable partner for Bedford County's local businesses. It assists companies of all sizes launching youth or adult Registered Apprenticeship opportunities. Apprenticeships help reinforce the talent in the workforce pipeline and assist employees in obtaining their journey worker's card. Virginia Career Works and the Department of Aging and Rehabilitative Services are additional workforce training support agencies that will assist employees facing barriers to employment. For more information, visit www.bedfordeconomicdevelopment.com/doing-business-here/workforce
Breckinridge County, Kentucky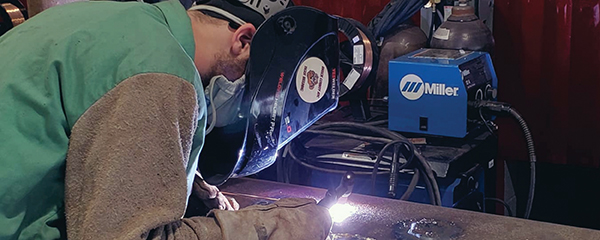 As many businesses struggle to find qualified and dedicated employees, the Breckinridge County Area Technology Center is continuing its long history of training talented tradespeople. Offering classes for students in grades nine through 12, the school, founded in 1969 just outside of Hardinsburg, Kentucky, has launched the careers of generations of students into the fields of machining, welding, automotive technology, health sciences and business management. In 2021, following a multimillion dollar expansion, an industrial maintenance program was added in response to the needs of local industry. The Area Technology Center serves over 200 students from three public school districts, while periodically offering evening classes for adult learners.
The Area Technology Center's deep connection with local industry ensures that students graduate with the hands-on experience they need to transition into the workforce. There are numerous opportunities for students to cooperate with local businesses while still in school, as well as demonstrations and visits throughout the year from local employers. The strength of these relationships has also led to business growth in Breckinridge County, as companies such as Atlas Machine have located divisions in the area to better access that pipeline of local talent.
The workforce is Breckinridge County's greatest asset, but not its only one. Located an hour west of Louisville, it is also home to miles of beautiful farmland, opportunities for outdoor recreation on the Ohio River or Rough River Lake, three historic downtowns and two expanding industrial parks. For more information about Breckinridge County, visit www.breckunited.com.
Dekalb County, Alabama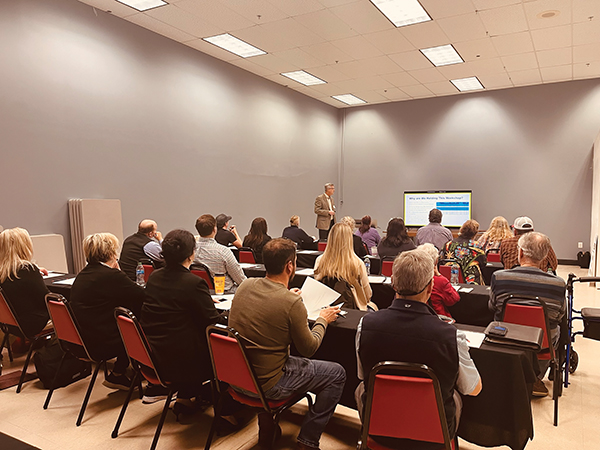 The DeKalb Entrepreneurial Center, or the E-Center, has several goals. The first pillar is to educate students in grades K-12 to be ready to enter the workforce, college or to become an entrepreneur. The Center wants all graduates of the Fort Payne and the DeKalb County school systems to know that DeKalb County is a place to succeed and thrive.
The second goal is to equip. This involves implementing programs, providing space, tools, training and other resources, and partnering with other companies to help citizens with the desire to become entrepreneurs in DeKalb County. The E-Center also uses these resources to help existing businesses grow. The E-Center equips anyone who has an entrepreneurial spirit and determination with the right resources in its incubator to start a new business or grow or expand an existing business via a three-tier membership: Full Membership, Virtual Membership and Aspiring Membership.
The third goal is to empower.  This involves creating and implementing programs for men, women and veterans with the tools and training they need to succeed with their business and life endeavors. The E-Center provides outreach, training and tools for those who desire to re-enter the workforce regardless of race, age, ability or station in life.
Guilford County, North Carolina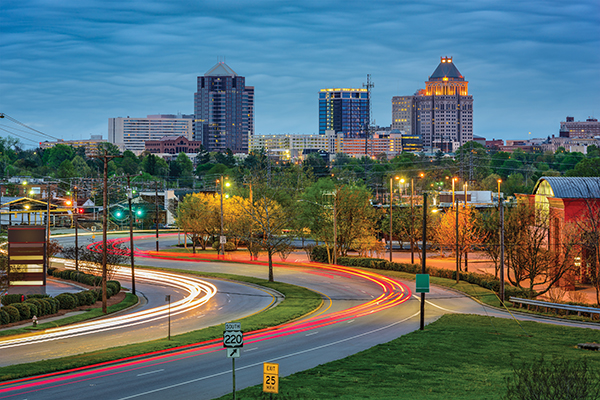 Guilford County is training tomorrow's workforce for a projected 20,000+ emerging jobs over the next decade. The region is well prepared to meet hiring needs in advanced manufacturing, aerospace and logistics for decades to come. Bountiful, innovative education programs are fueling the growth and building a well-positioned workforce. Thanks to close collaboration between business, local government, higher education and K-12 sectors, multiple paths exist for students to receive outstanding workforce training or adults to be retrained and reskilled.
Guilford Technical Community College offers the first FAME (The Federation for Advanced Manufacturing Education) program in North Carolina in a two-year work/study format that results in an associate degree and direct job opportunities at graduation. Guilford County Schools provides Innovation Grants to historically underrepresented students to enter the manufacturing sector and offers the only program in the U.S. for high school students to obtain a supply chain certification. Finally, UNC Greensboro, High Point University and North Carolina A&T State University are leading efforts to advance AI, online gaming, e-sports and other emerging technologies.
A broad range of companies recognize Guilford County's investments in workforce development and business support services. HAECO Americas, Boom Supersonic, Toyota, HondaJet, EcoLab and Proctor & Gamble are among the dozens of companies that benefit from the region's commitment to providing resources, partnerships and enhanced training programs.
Indian River, Florida                                                                 

Indian River County's regional workforce agency, CareerSource Research Coast, focuses on assisting employers in expanding and growing their businesses through various resources, many of which are provided at no cost. The agency offers services like workforce recruitment, assessing employers' needs, work readiness certification programs, and referring qualified candidates to employers without charge. Subsidized training is available for new hires and existing workers alongside labor market information, an Employer Learning Library and job fairs.
Indian River State College (IRSC) is dedicated to advancing career training and workforce development in the region. Known for its advanced distance-learning centers, IRSC operates four campuses offering associate's, technical and bachelor's degree programs. The Mueller Campus in Vero Beach facilitates training grants and programs for local businesses, with the Dean of Industrial Education assisting in applying for State of Florida training funds.
IRSC offers a 12-week Fast Track to Manufacturing Program to equip participants with essential technical skills, leading to potential interviews with partner manufacturing companies. Additionally, the college provides training courses in OSHA and safety, power plant technology, robotics, photonics and welding.
The Indian River Chamber of Commerce coordinates a Manufacturing Bootcamp for high school students, introducing them to potential careers in the manufacturing industry. The free week-long program includes tours of local manufacturing facilities plus soft-skills sessions in teamwork, communications, ethics, resume writing and financial literacy.
Johnston County, North Carolina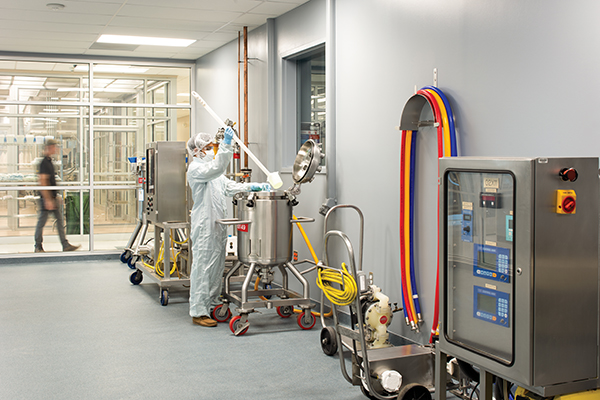 Complementing Johnston County North Carolina's geography and hard assets is a fast-growing population with access to skill-building resources most business destinations can't match. Good solid leadership has created what many believe is the region's greatest economic asset: its people. Talent drives today's location choices, and Johnston County has stayed ahead of that game with some innovative solutions to keep the workforce on the cutting-edge.
County leaders burst out of the talent gates more than two decades ago when local elected officials joined training experts at Johnston Community College and economic development leaders in building the 30,000-square-foot Biotechnology Workforce Development Center. This state-of-the-art facility has been the crown jewel of the talent transformation strategy, especially with regard to the remarkable growth bio-manufacturer Grifols Therapeutics and insulin maker Novo Nordisk. The companies have donated most of the training equipment, making the classroom identical to what students encounter when they move to the production floor. As a result, the Center can prepare jobseekers for life science careers in a matter of weeks.
The Workforce Center also whets the appetites of middle school and high school students for life science careers, with outreach programs that get kids, parents and teachers thinking about the educational ingredients for bio-pharma success. In addition, through "JoCo Works," workforce leaders collaborate with public schools and chambers of commerce to connect students with viable career options across the manufacturing spectrum. The outreach begins as early as eighth grade and continues to the senior year of high school.
Joliet, Illinois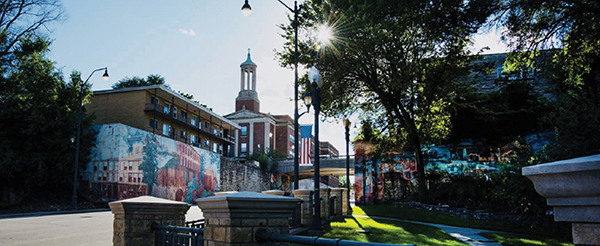 Located in the heartland of industry and innovation, Joliet, Illinois, stands as a beacon of economic progress. At the intersection of growth and opportunity, Joliet's strategic workforce development programs and educational institutions are producing a diverse and skilled labor pool that drives both local and regional growth.
Immersed in a rich industrial legacy, Joliet recognizes that its greatest asset is its people. The symbiotic partnership between cutting-edge workforce development initiatives and world-class educational programs has become the cornerstone of the city's prosperity. The Workforce Investment Board of Will County helps recruit and train qualified workers while the University of St. Francis and Joliet Junior College educate over 17,000 students for open positions.
The comprehensive workforce development programs in Joliet are meticulously designed to equip individuals with industry-relevant skills. From advanced manufacturing to technology-driven sectors, these programs offer hands-on training, mentorship and exposure to real-world challenges. Concurrently, Joliet's educational institutions have embraced innovative curriculums, blending academic excellence with practical insights to prepare students for the intricacies of today's careers.
Joliet's success story is resonating on a national scale. The City's dedication to synergizing workforce development with education has resulted in a resilient economy and reduced unemployment rates. Graduates are seamlessly transitioning from classrooms to workplaces, making immediate contributions to the industrial landscape.
In this era of rapid industrial evolution, Joliet is not merely adapting — it's thriving. The city and its development partners are preparing individuals to become trained and ready workers of tomorrow. Together, they are igniting a trailblazing journey toward sustainable economic growth and prosperity.
North Carolina East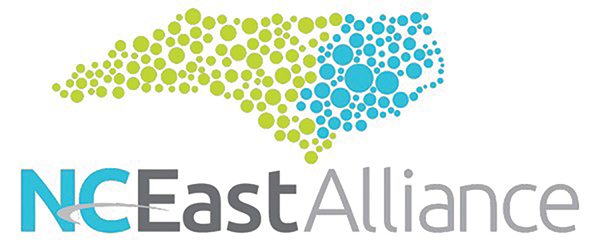 NC East Alliance is partnering with school districts and community colleges to reimagine rural economic development across its eastern North Carolina service area of 29 counties. Through a new "Industry in School" initiative, NC East will work with its partners to bolster the region's workforce. This initiative will focus on the region's more than 13,000 teachers and community college faculty as a regional workforce by inventing and implementing a new educator training system to create a better understanding of nearby jobs and industry clusters.
The program targets the "influencers:" the region's educators for students in kindergarten through college. As a result, students will have an increased awareness of the jobs in the region, how much post-secondary education is required for those jobs, and what the salary range is for those jobs. The desired outcome is that more of the region's high school graduates choose to remain in the region for work and/or education. The ultimate goal is to reverse the decline of the locally homegrown workforce. T&ID
About the Author