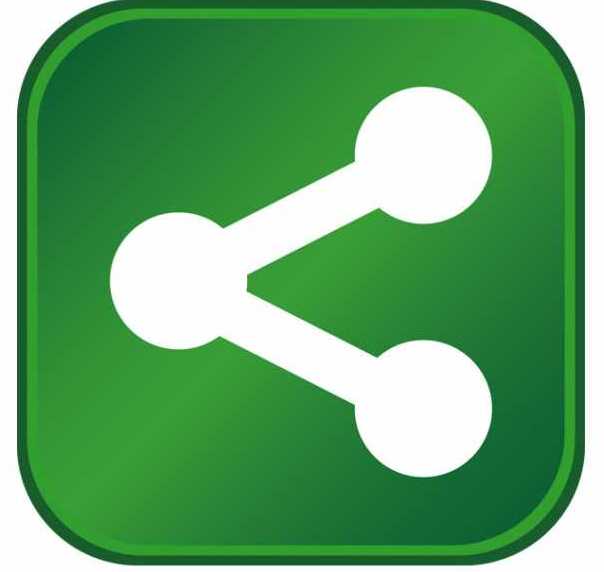 The continued integration of bio- and information-technologies into the health care industry will result in a significant shift in how new bio-based services and products are designed, manufactured, and delivered. These technologies now form a new global industry, one that is best described as the "BioConvergenceIndustry."
The term "BioConvergence" is gaining recognition among industry, academia, and political leadership. It suggests the merger of previously distinct technologies into a new form, including new theories, new practices, and new products. Indeed, we see massive convergence of technology sectors in solving problems in human health. Information technologies, telecommunications, biotechnology, robotics, optics, sensors, materials science, physics, chemistry, and now nanotechnology all play a role in today's bio-based markets for humans, plants, animals, and the environment. Even some consumer products such as plastics are evolving into bio-based systems. And, much of the work in the biotech sector incorporates and actually depends on the services of these other technology sectors.
This convergence will change the way corporate location decisions are made. As the biotechnology industry matures, more emphasis will be placed on clinical trials, requiring even closer collaboration with top-flight research hospitals. Pharmaceutical design relies heavily on software and computer systems talent that is now found in many non-biotech regions of the U.S. As technology and personal wealth grows, the health care sector will become even more specialized and demand for new services (operations that don't exist today) will grow as we reach our later years. Top medical regions not known for being a technology hub will require more specialized companies and talent to deliver these new services. And, new consumer products based on biomaterials and research will breathe new life in the country's agricultural regions. Like the Internet, BioConvergence offers the potential to affect existing businesses and industries like never before – and the regions that foster them.
In this article, I will discuss various facets of this new BioConvergence Industry, including:
1. Future trends in the health care sector and how the biotech industry and technology industry is forming around it;
2. The regions of the U.S. that are succeeding in attracting BioConvergence activity
3. The effects of BioConvergence on location decisions of companies in these industries;
4. A site selection process for companies in the BioConvergence Industry.
Future Trends of a MegaMarket: Human Health
Health care is now a dominant force in today's economic climate (and political climate). A $1.3 trillion market, Health Services is one of the fastest-growing large industries in the United States, growing 50% faster than the U.S. economy for the past 20 years. At just 7% of U.S. GDP in 1980, health care now comprises 12% of the total economy, and many believe it will reach 20% as the baby boomers fully retire.
Our ability to create new health services and afford to pay for them is one of the crowning achievements of the U.S. economy. With each new year the average life span of a new American grows longer. We have yet to determine the "natural" life span of a human, barring injury or disease, and some scientists believe that 120 years of age may be the limit, but an attainable goal. The oldest person ever recorded died at the age of 122 years in 1997. Over the next 50 years, the population of U.S. persons older than 85 years will grow 8 times faster than the overall population, growing from 1.5% of the U.S. population to 5%. Will the BioConvergence Industry accelerate our expectations of extending human life?
Regardless, the health care sector will continue to grow its "captive market" through a steadily growing customer base, a growing demand for elective services by wealthy baby boomers, relatively low competition (within regional markets), and lack of spending alternatives (what else extends our life better than health care?) The fast-growing elderly population, a group with greater than average healthcare needs, will increase demand for home health care, private practice, and personal care. Furthermore, the health services industry is relatively immune to market fluctuations, though clearly affected by politics and government contributions. With a positive future in mind, hospitals across the country are now undergoing massive investments in facilities to meet demand and establish their dominance in regional and national markets. The health care construction market is now over $16 billion.
The demand for workforce by the health care sector will be significant, even massive. Today, healthcare companies employ 13 million people after adding 2 million jobs through the 90s. The industry's employment is expected to grow 28% over the next 10 years to reach 16 million. Many sub-sectors will see even higher growth: the home-based health care market will grow its employment by more than double.
Health Care's supporting biotechnology industry has grown at an even faster rate. Global sales of prescription drugs currently top $400 billion, with the U.S., Japan and Europe accounting for 90 percent of all sales. According to the Bureau of Labor Statistics, drug manufacturing will add 68,000 jobs between 2002 and 2012, an average annual growth rate of 2.1 percent, while the sector's output will grow even faster at an average annual rate of 3.5 percent (in real terms). Medical equipment is expected to grow slower, adding another 20,000 jobs in the same period, a growth rate of 0.6 percent. Biotechnology is an industry still in its infancy and relatively small even after a decade of substantial growth. Today, less than 50 industry companies have over 1,000 employees and none rank among the top 25 employers in the largest biotech metros.
A BioEconomic Revolution?
No industry today offers so much hope to so many as does the biotechnology industry. From genetic medicine to new industrial products, biotechnology has the potential to influence much in our daily lives. Consider the many future areas that biotechnology promises to touch: agriculture, energy, environmental, food processing, homeland security, biomanufacturing, biomedical, bioinformatics, and pharmaceuticals. Let's take a closer look at some of these sectors:
o Homeland Security: the U.S. government is demanding new biological detection agents and biometrics to detect and protect against chemical and terrorist attacks.
o Energy: Biofuels will help reduce our dependence on oil and improve the quality of our environment, while bringing new jobs to our agricultural states. Also, enzymes designed through biotechnology offer ways to eat away at our pollution while offering a new way to make plastics without petroleum-based chemicals.
o Biomedical: Including drug makers and medical device manufacturers, the biomedical market is the largest submarket under the biotech umbrella. According to a recent study, there are 14,000 biomedical firms in the U.S. that employ 730,000 individuals.
o BioSourcing: Biopharmaceutical manufacturing organizations provide outsourced manufacturing services to drug makers to scale up the production of drugs or biopharmaceuticals. Many drug discovery bioscience companies are small and do not have the financial means to support capital-intensive manufacturing equipment. For these companies, the ability to outsource production is critical.
o AgriBusiness: Agribusiness now uses biotechnology to modify agricultural feed stocks to be more productive. This could be an enhancement of crop productivity, resistance to disease, or a genetic modification for added human health benefits. Nutraceuticals is the use of food or agricultural inputs to provide health and medical benefits, including the prevention and treatment of disease. The agricultural and industrial bioscience markets comprise nearly 20% of total biotechnology employment. In 2003, there were approximately 3,300 firms in this sector, which employed over 150,000 individuals.
o Clinical testing: New clinical testing organizations provide outsourced support to other biopharmaceutical companies, typically drug developers. The clinical testing organization can handle all or just certain stages in the clinical trial process that is mandated by the FDA for drug approval. This requires identifying and screening test subjects, performing testing in accordance with FDA procedures, and certification of results.
o Bioinformatics: Bioinformatics is the marriage of molecular biology and high-speed computing to develop databases and algorithms that enhance the understanding of complex biological interactions and processes. This niche within biotechnology has recently yielded the completion of the Human Genome Project, where all 80,000 human genes were identified and catalogued. Current projects in this niche capitalize on the use of high-speed algorithms and databases to collect and analyze biological data to accelerate the discovery of new drugs. Now, bioinformatics companies are unlocking the mysteries of proteomics.
Leading BioConvergence Regions
Across the country, universities are the flagships of the BioConvergence revolution. They are joined by the national labs and leading biotechnology companies in new research that will provide the patents and applications for the private sector to commercialize and deliver to the marketplace.
The clustering of BioConvergence can be measured across several datasets: National Institutes of Health funding, venture capital funding in Health and Biotechnology, and number of Life Scientists. Each measure yields different leading metros, usually due to a difference of focus in research, commercialization, or education.
At the top of the list, with more Life Scientists than any other U.S. metro, Houston is a leading center for medical research and services. Houston is home to the Texas Medical Center, a mini-city undergoing massive new construction, including a light rail station connecting it to the downtown. The State of Texas recently announced its investment in a major new collaboration effort between the University of Texas and the Medical Center. The new Center for Advanced Diagnostic Imaging will join the Proton Therapy Center under construction at the UT Research Park, which is expected to reach 1.5 million square feet at build-out and create thousands of new jobs. Houston also hosts Rice University, the birthplace of nanotechnology research. While Houston ranks 1st in overall Life Scientists, it ranks 9th in total NIH funding and 14th in venture capital, and has yet to fully capitalize on private sector activity around its medical research and services.
Washington, DC ranks #1 in NIH funding, led by Johns Hopkins University and the numerous federal research labs (including the National Institute of Health). Washington, DC companies and labs were leaders in sequencing the Human Genome, and the region claims to be home to 460 bioscience companies. Like Houston, Washington, DC is working to do more to generate startup venture activity. A new $500 million Howard Hughes Medical Institute research campus is under construction to enable new research in the region.
San Francisco is the clear leader in biotechnology startups and captures the largest amount of bio-related venture capital in the country. This month, the city recently won its bid for California's new Stem Cell Institute. This organization will oversee California's investment of $3 billion in stem cell research over the next 10 years. The prestige and visibility of the Institute will clearly give the city an edge in attracting stem cell companies to participate in the state's effort.
Smaller regions are making big strides in BioConvergence research. Sacramento's UC-Davis has focused its agriculture research toward genetically modified plants with its Seed Biotechnology Center. Madison, Wisconsin's new Genome Center is home to significant new genomic research. And don't forget the federal labs: many are actively involved in biotechnology and bioagriculture work. Pacific Northwest National Labs in Tri-Cities, Washington just announced the formation of a new $33 million BioProducts Laboratory at WSU-Tri Cities that will conduct joint research between the Lab and university on converting low-value agriculture into new value-added products.
Clearly, measuring the success and strength of regions in the BioConvergence industry will remain a challenge for leaders and economists for many years. With so much diversity of research and applications, each region now has the opportunity to define its niche within BioConvergence.
See Below for Part 2 of this article:
About the Author