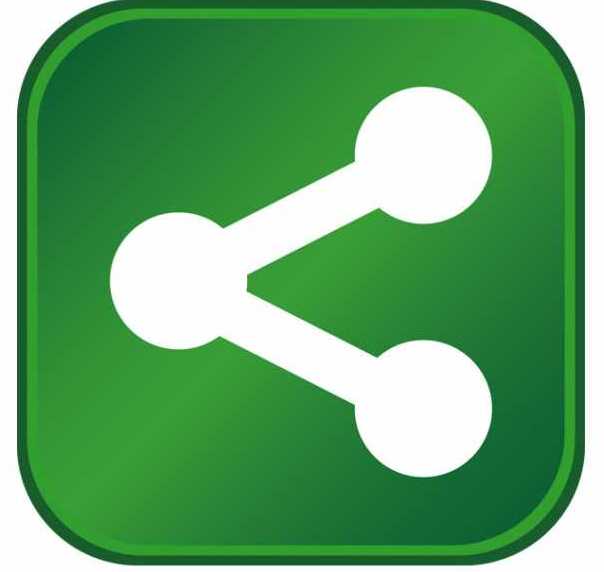 With so much activity surrounding biosciences, health care, and bio-related information technologies, how will private sector companies choose their next strategic location for an expansion or relocation?
While each industry and each company will have its own unique requirements and concerns, BioConvergence companies are united in their search for the best talent, best research, and best regulatory climate in the country. More than others, BioConvergence companies will be concerned that intellectual property rights are protected from competitors and political risk. And finally, access to financing and venture capital will continue to be a driver for location decisions by smaller BioConvergence companies.
The Search for Talent
Access to a pool of highly educated, talented, and technically skilled workers is vital to any technology company. Manufacturers seek workers who are smart and trainable. To attain world-class levels of quality and productivity, manufacturers seek intangible qualities such as attention to detail, work ethic, adaptability to change, and quality consciousness. Research companies likewise desire the best in bio-talent that the market has to offer.
Communities with a large pool of technical workers enable companies to grow without recruiting and relocating costly technical talent. Employee talent is an important asset and key differentiator for these companies. Success breeds success as star companies and best-in-class workers seek out each other. Technical functions tend to cluster in different regions as workforce specialties vary across the globe, with manufacturing and research not necessarily occurring in the same location.
Today, companies compete aggressively for academic superstars, and actively recruit graduating PHDs from top universities. Availability of local technical graduates is important for technology companies, especially growing ones. Local technical graduates help companies manage labor costs that are by far the largest expenditure of most high tech service firms.
The U.S. graduates just 6,000 Biological PhD's graduating each year in the U.S. The largest states lead in graduates (California, New York, and Texas), but some states deliver more than their fair share: Maryland, North Carolina, and Wisconsin.
The Search for Capital
Availability of capital, particularly venture capital, is a top reason why smaller technology firms relocate. As small businesses grow, they require higher levels of capital to hire new employees, develop prototypes, and launch their products to market. Venture capital firms prefer to invest in firms close in proximity to them so that they are more familiar with the company and can exert more control.
Less than 1 out of every 1,000 bio-related patents produces a successful commercial innovation, and it can take more than a decade for a product to come to market. Often small biotech firms are highly dependent upon a single drug or product that could fail or get tied up in a lengthy FDA approval process, which is a considerable risk. Therefore biotech firms need financial backers that understand the timelines and risks of the industry and have long-term funds available for investment. Many of the industry's largest firms, including industry leader Amgen, were initially funded with venture capital. Decreasing the costs of business, through R&D tax credits, investment tax credits, and sales tax exemptions have been the most successful public incentives for attracting biotech activity, outside of cash investments.
Venture capital has been a mainstay for BioConvergence companies for many years. Nearly $6 billion was invested in BioConverge companies in the last 4 quarters (including Biotechnology, Medical Devices, and Health Care companies).
The Drive For Research
R&D is heavily emphasized in the BioConvergence industry. There is an acute shortage of research dollars and skilled life science workers in the U.S. today. Locating near a large research university, institute, or incubator can allow start-ups to access cheap lab space, technology transfer opportunities, and potential employees.
Research universities consistently are one of the most important catalysts for technical growth in all tech metros. These universities not only supply knowledge-based workers and research, but also plant the entrepreneurial seeds as professors and students often transform technologies into start-up companies. Today's research becomes tomorrow's new technologies and products. University research is one of the most important drivers of BioConvergence site selection decisions, particularly for small and mid-size firms. Many of the nation's most successful BioConvergence firms located in cities with university-level research activity.
The large biotech firm is a rarity. Even in established markets, biotech firms are not considered large employers. Firms that specialize in research are generally no more than a small lab, selling or licensing their marketable products to large vertically integrated powerhouses such as Merck and Pfizer. Small biotech firms benefit greatly from access to research hospitals or other large research institutions, because they are able to use lab space and instruments they might not be able to afford, license their technology, and gain invaluable intelligence from industry peers. All of the largest biotech metros in the U.S. contain both a large research university and a research hospital.
The Search for A Competitive Business Climate
Cost pressures play a lesser role in the location of BioConvergence companies, as the successful attraction of workers, research dollars, and financing drives the success of these companies. Regulations, both legal and environmental, are the primary business climate concerns for companies. For firms with waste discharge, such as a medical device company that cleans assemblies or a bioproducts company that uses chemicals, local environmental regulations must be closely examined. State and local permitting procedures, and their level of coordination and predictability, will greatly impact the ability of a company to expand in a location with minimal risk of delays or shutdowns.
As the biotechnology and medical device manufacturing sector becomes more globalized, it is increasingly important for companies to be linked to the world by a city's transportation system. Good air service, good highway connections to major cities, and a good internal road network all become vital to a company that is pushing products to customers overnight, or receiving just-in-time supplies.
A Site Selection Process for BioConvergence Companies
With so many regions vying for the attention of bio-based companies, executives must engage in a formal site selection process that will deliver the maximum strategic and economic value to the company.
Angelou Economics employs a site selection process comprised of seven main steps:
Project set up / needs assessment / scope of search

 Determine Incentives Strategy

 Issue a Request for Proposals

 Evaluation of top locations and sites

 Cost of operation benchmarking

 Short-list communities and engage in closing negotiations

 Final selection

 
Step 1: Project Set-up / Needs Assessment
It is important to determine project goals, facility needs, and site selection criteria in the initial phases of any site selection project. Initiate a 1-2 day brainstorming session regarding the scope of the project, desired outcomes, and timeframe. These meetings should include top management, facility directors, financial executives, accounting consultants, and site selection consultants. Often, executives have early expectations on where their next facility or office is best suited. A discussion of incentives begins here, with the site selection consultants giving an early assessment of what incentives could be available based on similar type expansions and relocations. Milestones and success metrics should be set. The most effective site selection efforts allow 6 to 12 months for the full evaluation, negotiation, and selection of a community.
Step 2: Determine an Incentives Strategy
Most technology companies are moving at a pace too fast to allow the exploration of incentives in their site selection decisions. For many, incentives are often the icing on the cake, sweetening the deal often after a decision has already been made. Software companies are generally too small to see the benefit of financial incentives or just don't qualify. Others, such as manufacturers, know just how valuable incentives can be. New industries such as nanotechnology, biotechnology, and fuel cells, are now caught up in a virtual "incentives arms race" among states and communities. Hiring a site selection consultant is a requirement to effectively explore the full range of incentives opportunities. In addition, a consultant provides a firm "arm's length" protection from any problems or aggressive negotiations that might sour the public relations impact of an announced move. While the primary effect of incentives is to remedy a prejudiced or burdensome tax system, incentives often become a stamp of approval by communities that companies seek in their local public relations. More than ever, incentives are cash-based, where state and local governments commit funds to invest in infrastructure, workforce training grants, free land, and buildings. Many states are now choosing to deliver hard cash to a company in order to win these strategic projects and make a marketing statement to the world.
Step 3: Issue a Request for Proposals
If a BioConvergence company desires to pursue incentives, it is important that its site selection representative issue a "Request for Proposals" to a large list of communities. This ensures that a full range of options are presented to the decision makers, and incentives negotiations can begin. Companies should present themselves to communities in a confidential fashion, using project code names and relying on non-staff to interact with local representatives.
Step 4: Evaluation of Top Locations and Sites
The technology company or its site selection consultant must do thorough research on its list of potential locations. Today, communities maintain much of their information on an economic development website. In fact, site selectors use the Internet to gain most of the information they need in their evaluation before any phone calls or visits occur. Communities should be evaluated for each of the criteria set out in Step 1: Project Set-up. Good site selectors will devise a weighted ranking system for all factors and rate communities on each.
For companies that require very specific sites for new construction, such as a medical device manufacturer, visits to a community must be conducted by an experienced engineering or site selection team. These individuals make drive-by evaluations of sites and typically get information from local authorities on their acreage, topography, soil type, zoning, geotechnical conditions, utilities, and access points. Often, the lack of sites and infrastructure may remove a community from a site selector's review list. Technology manufacturers are increasingly focused on the supply of developed, "shovel-ready" sites in communities around the U.S., thus raising the bar for corporate recruitment. Many communities pre-certify their manufacturing site for specific uses such as semiconductor manufacturing or automotive manufacturing.
Utility evaluations are still very important to BioConvergence firms, particularly those with sensitive manufacturing processes or a large datacenter requirement. The demands of the digital world result in the large consumption of power. Affordable, reliable electricity is of utmost importance, particularly for manufacturers or datacenters. Dual-feed and gasoline-powered generators are extreme examples of requirements. Reliable telecommunications are equally important. Site selectors will evaluate brownouts, outages due to storms, power spikes and excess capacity for peak periods. After the recent massive blackouts in the northeast, reliability of the electric grid deserves greater scrutiny.
Step 5: Cost of operation benchmarking
BioConvergence firms vary in their attention to costs. Manufacturers and large consumers of electricity do thorough evaluations of the costs for various locations. This benchmarking analysis should cover the cost of labor, supplier purchases, air travel among locations, real estate costs, and tax costs. This analysis is generally done by the site selection consultant or an in-house financial analyst. Benchmarking the final communities for a variety of weighted scores can help determine where an operation would experience the lowest operating costs. Numerous factors are ranked and weighted for all areas in contention to determine which areas are best suited for the operation.
Step 6: Short-list communities and visit them
Once the initial analysis is completed, it is necessary to visit the short-list of candidate communities. These visits are meant to confirm the data sent by the community, visit prospective sites or buildings, and visit with local government, academic, and business leaders. The community visit is the most important part of the site selection process, and should be the determining factor in selecting a finalist city. Typically, a company will select a primary alternative, but have one or two other acceptable alternatives. This will allow more effective negotiations at the end of the process. Visits should generally allow one to two days per city in order to review thoroughly all the requirements in the selection process.
Step 7: Final selection
If incentives are part of the selection process, intense negotiations are required in the final weeks of the decision. Corporate executives must be involved in these negotiations and an internal understanding of incentives targets must be understood by all. Confidentiality is best kept throughout negotiations with communities.
The final selection of a community often rests on one or two key requirements: the availability of a site, the desire of the CEO, a marketing goal, or an incentive. The winning city is almost certain to be the one which brought the most comfort and enthusiasm to the CEO and the executive team. Thorough evaluations by staff and consultants can provide strong guidance to decision makers, but not a final decision. Once a decision is made, a company should make every effort to maximize the publicity and exposure in the community in order to build goodwill and begin to attract the much needed technical talent that they will need.
The integration of bio- and information-technologies into the health care industry result will continue at a steady pace for many years. The locational shift that will be associated with this industry will likely take longer until new BioConvergence regions clearly emerge as winners. The role of global players in this industry should be monitored for their effect, particularly in areas that have fewer restrictions (stem cells in Asia) or a growing specialized workforce (technicians and doctors in India). Clearly, the future of the BioConvergence Industry is still unclear, but its wide-ranging effect deserves our personal and business attention. Hopefully, you and I will be watching its progress for many years, or even centuries, to come.
About the Author