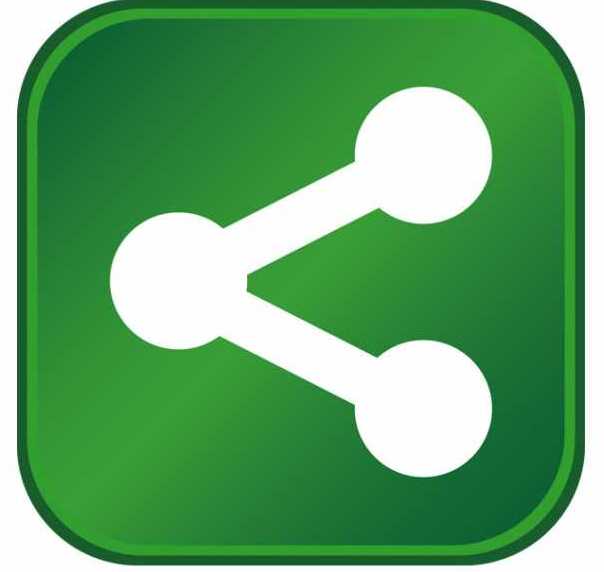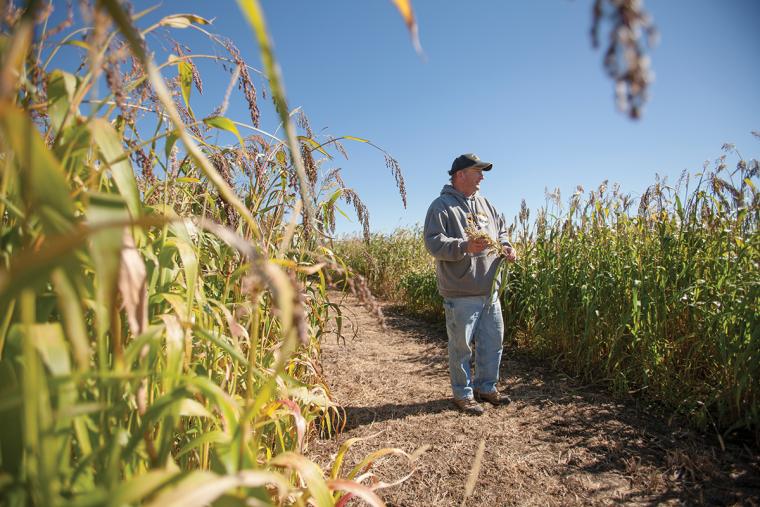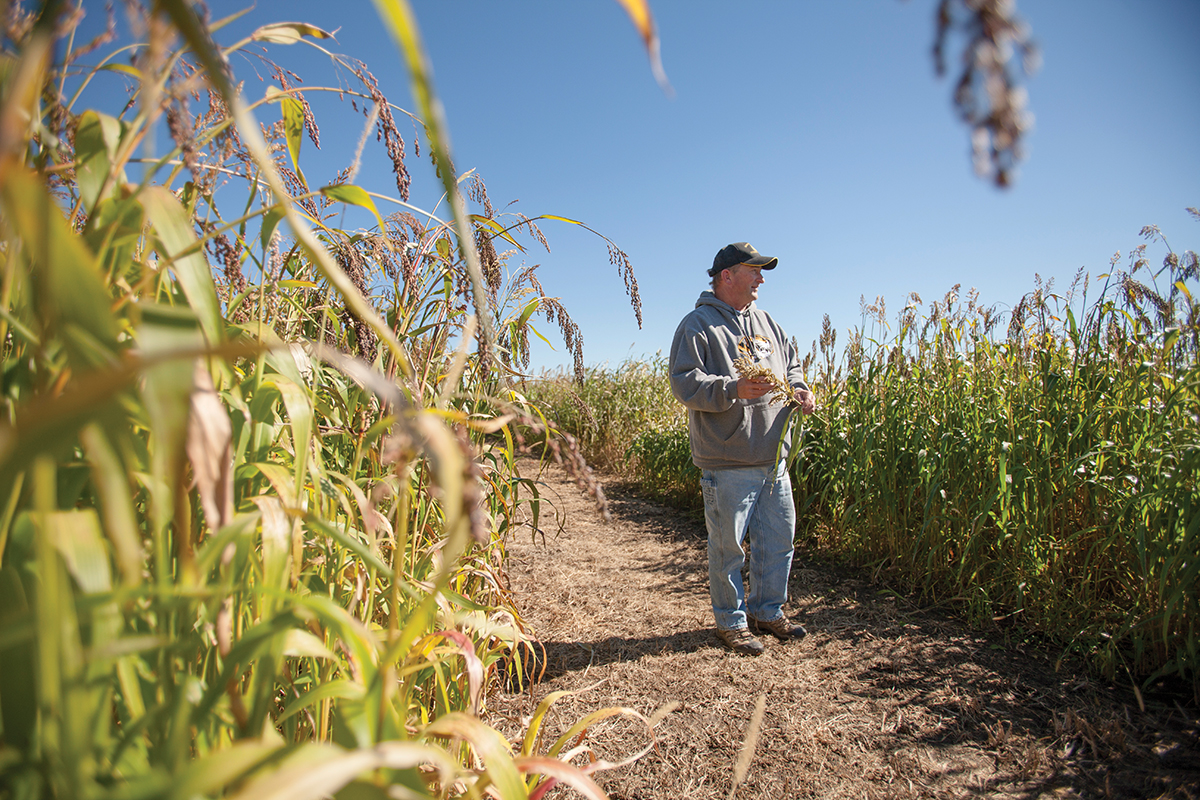 Food not only sustains human life, it sustains strong business communities and the economies of many regions as well. Throughout the country, the agricultural and food processing industries are going strong. Scores of lucrative businesses have dug into the deep agricultural roots of regions in the U.S., which in turn contributes greatly to the economic well-being of both. Take a look at some exciting examples of successful agricultural businesses and food processing centers that have found a home in locations across the country.
Food solutions a huge part of Missouri's economy
Missouri
Missouri's robust food production sector includes more than 300 companies, with the capacity for many more. This is because of the size of the state's agricultural industry – currently standing at $33 billion—and Missouri's stature as a leader in agricultural products. Missouri is home to companies like Anheuser-Busch, AB Mauri, Bunge, ConAgra Foods, General Mills, Smithfield, Kraft, Purina, Tyson and Unilever. Some recent additions to Missouri's food solutions sector include Vital Farms and Moon Ridge Foods.
Vital Farms is the largest brand of pasture-raised eggs in the U.S., and it is building a new 80,000-square-foot facility in Springfield, Missouri. The company chose to expand in Springfield because of its central location and built-in distribution infrastructure.
Moon Ridge Foods is a farm-to-plate operation that produces, processes and markets superior-quality pork products. It cut the ribbon on its 110,000-square-foot facility in Pleasant Hope, Missouri, earlier this year. The company invested $54 million in the facility, and 30 percent of its products will be exported to markets in Asia thanks to Missouri's distribution and logistics strengths.
"Due to Missouri's central location and extensive distribution infrastructure, companies are making the strategic decision to locate here from a variety of sectors," said Steve Johnson, CEO of Missouri Partnership. "We give companies rapid access to global markets, extensive distribution options, a friendly regulatory environment and access to a diverse customer base – both regionally and across North America."
Citrus and seafood spur economic development in east-central Florida
Indian River County, Florida
Indian River County, on Florida's central east coast, is located in the heart of the Indian River Citrus District, with hundreds of acres of citrus groves providing oranges and grapefruit to consumers worldwide.  
"Citrus is an important component to our county's economic wellbeing, and an identifier for us – it's part of our history," said Helene Caseltine, CEcD, economic development director of the Indian River County Chamber of Commerce.
Citrus processing facilities in the area, such as Riverfront Packing and Peace River Citrus, operate 24/7 during the harvest season, shipping fruit stateside and globally.
"Aquaculture is also a natural for our area because of our location and land availability," added Caseltine.
Florida Organic Aquaculture recently opened a shrimp farm, with climate-controlled raceways providing thousands of pounds of fresh shrimp to consumers and local restaurants.
Indian River County has hundreds of acres of low-cost land available for development, much of it located near I-95, a major north-south transportation route along the East Coast. The county is located within three hours of 90 percent of Florida's population – about 18,000,000 consumers.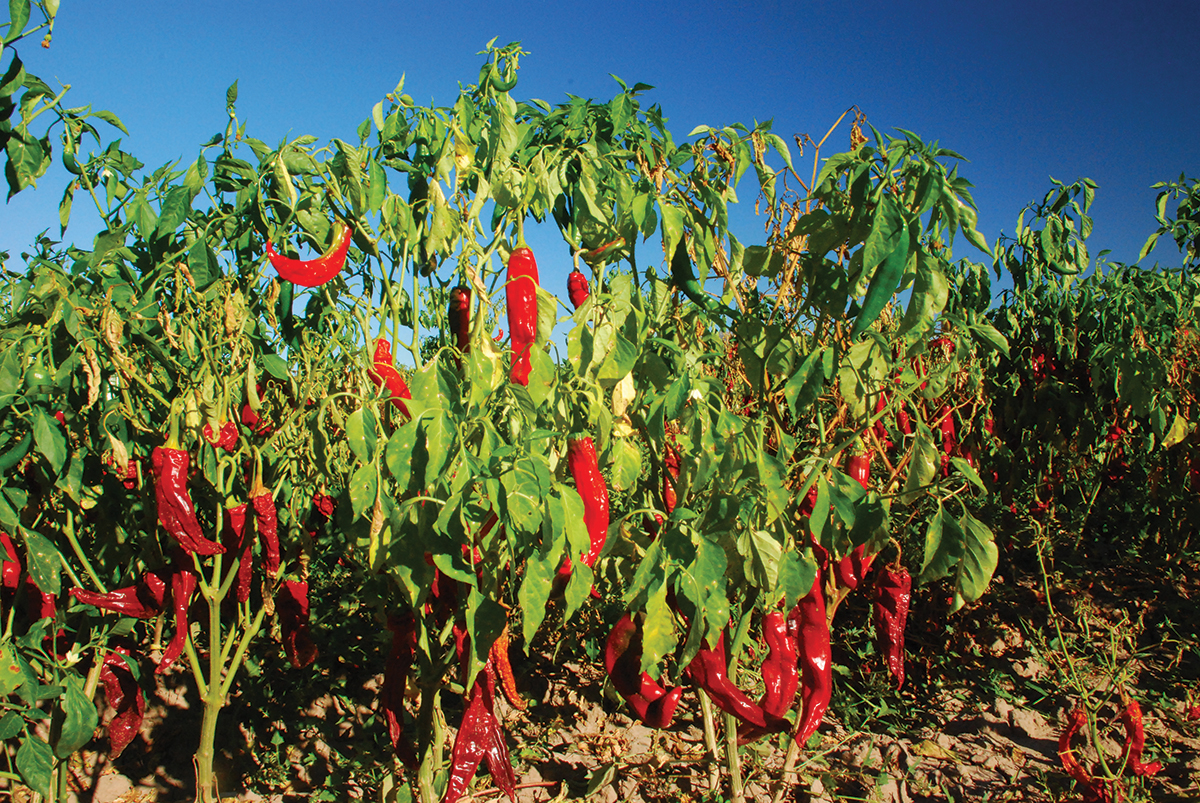 Deep agricultural roots make Luna County a hot commodity
Luna County, New Mexico
As the top green chile pepper producer in the state, Luna County, New Mexico, also is home to the world's largest green chile pepper processing plant. Mizkan Americas, a leading condiment manufacturer in the U.S., acquired Border Foods in Deming, New Mexico, in 2011. Border Foods, founded in 1972, is also known for being the largest U.S. processor of jalapeño peppers, as well as a processor of tomatillo peppers and manufacturer of enchilada sauces.
Local farmers in Luna County grow large quantities of a variety of chiles, along with a diverse array of crops like pecans, melons and grains.
"For food processors, locating in Luna County provides close proximity to the growth of a number of crops, as well as ideal positioning for shipping and international trade," said Jessica Etcheverry, community projects director at the Luna County Government. "The Interstate 10 corridor passes through Luna County, there is a 24/7 port of entry to Mexico and we have several rail connections."
Etcheverry added, "With our proximity to Mexico, producers can tap into the labor and supply markets of our international trading partner. We also have great weather and available properties for agricultural production, so there are few barriers to beginning production and operating the entire year."
Businesses thrive on natural resources in Oconee County
Oconee County, South Carolina
Located on the I-85 corridor, halfway between Atlanta and Charlotte in the northwest corner of the state, Oconee County, South Carolina, sits on the foothills of the Blue Ridge Mountain. It's home to more than 800 family-owned farms spanning 67,000 acres. It's also the location of a Crystal Geyser bottling facility, in Salem, South Carolina.
"Crystal Geyser came to the area in the mid-2000s. They bottle water at the source, at the top of a mountain," said Caroline Warner, marketing & research manager at the Oconee Economic Alliance.
Businesses like Crystal Geyser in the area draw from a deep labor pool representing over 632,000 people from 11 counties and take advantage of three county-owned industrial parks with over 700 buildable acres suitable for development.
Private and public collaborations sustain agricultural-based businesses
Haywood County, North Carolina
Nestled in the Blue Ridge and Great Smoky mountains of western North Carolina, Haywood County draws on its agricultural roots to drive business.
"Agriculture is important to us," said Mark Clasby, executive director of the Haywood Economic Development Council. "We have a significant number of cattle, in the 60K head range. Plus, agritourism is becoming an important part of our economy."
The WNC Regional Livestock Center is an example of collaboration between government, business and nonprofits to protect the livelihood of local cattle farmers. In 2004, the closest cattle market in nearby Ashville, North Carolina, closed, which meant farmers had to transport cattle a significant distance to market, which was costly. In 2011, the WNC Regional Livestock Center opened. This $3 million project included a 44,000-square-foot covered regional livestock market and meeting rooms.
"It's been a huge success at sustaining our agriculture here in western North Carolina," said Clasby.
In addition, the region is taking advantage of its location on the Blue Ridge Parkway to encourage agritourism to its more than 700 family farms encompassing more than 56,000 acres.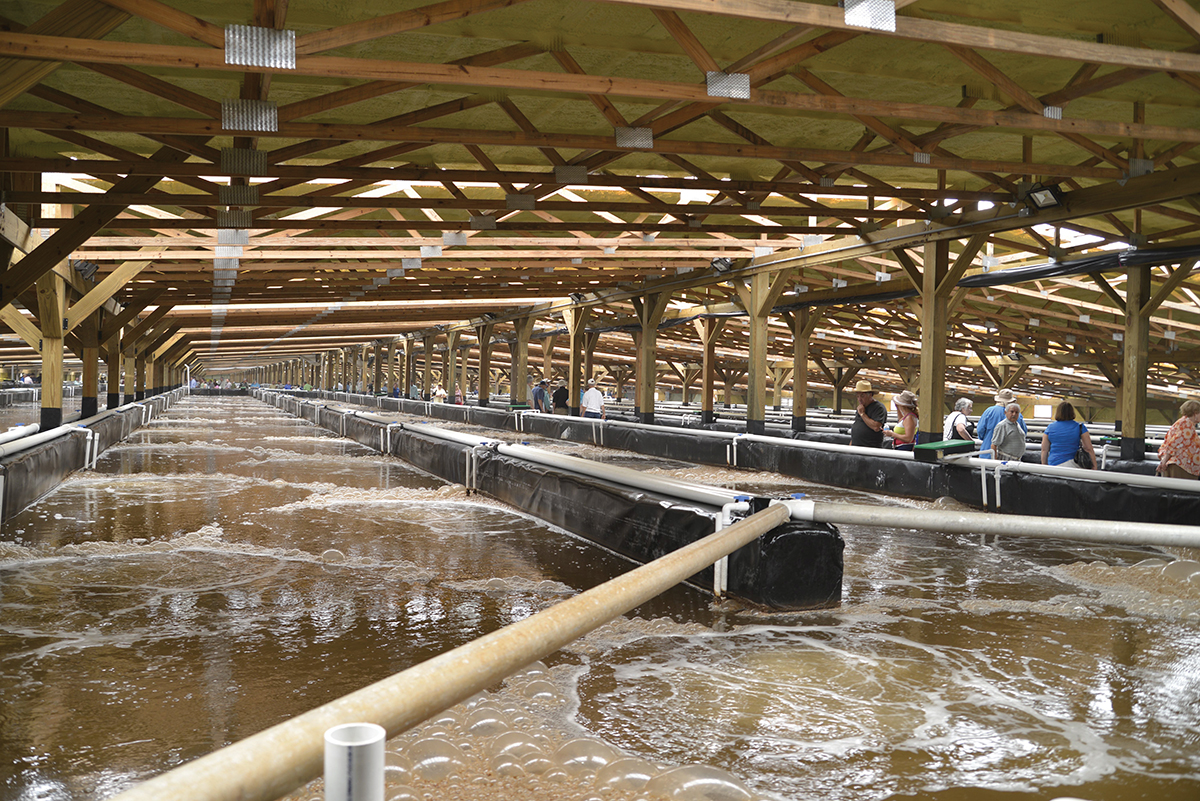 Turning corn and sorghum into food and power
Hale County, Texas
Hale County, Texas, has tapped into its agricultural roots and business-friendly logistics to support a flourishing food processing industry cluster. Sitting just south of the Texas panhandle in the center of the United States, Hale County is home to Azteca Milling, the world's largest corn flour (masa) production facility, which employs 250 workers. Local farmers sell their corn to the facility and additional corn is brought in by rail from the Midwest and stored at the plant.  
Hale County is also home to Plainview Bio-Energy, a division of White Energy, which produces ethanol from corn and milo (sorghum). It utilizes 42 million bushels of grain at peak capacity and produces 130 million gallons per year. In addition, Plainview Bio-Energy supplies its byproduct as feed to local dairies.
"These and other ag-related companies are attracted to our area because Hale County is one of the top agriculture-producing counties in the state," said Mike Fox, executive director of the Plainview/Hale County Economic Development Corporation. "We don't have personal state income tax and our electric and natural gas rates are among the lowest in the nation, making Hale County worthy of serious consideration for business and industry expansion."
The convergence of agriculture, food production and science fuel growth
Southern Idaho
Food production, processing and science serve as the economic foundation for southern Idaho. Known as the region for "All Things Food," southern Idaho received the national stamp of approval in 2015. Southern Idaho was the fourth and smallest region in the U.S. to earn the prestigious Federal Manufacturing Community designation in the food category. This designation further cements this small region's economic dominance in "all things food" in the global marketplace.
According to Lisa Buddecke, marketing services at Southern Idaho Economic Development Organization, 48 percent of all jobs in the region are directly or indirectly created by agribusiness. Key ag businesses include Chobiani, which operates the world's largest yogurt facility in the region and Clif Bar Bakery, which recently opened a one-of-a-kind sustainability focused bakery. The region also is home to Lamb-Weston, the top producer of frozen french fries in the U.S. and McCain Foods, the world's largest processor of french fries producing one third of the world's supply.
Another key food processing businesses is Glanbia Foods, one of the largest producers of cheese and whey-based ingredients with three plants in the region.
"Glanbia is a great example of a fully integrated company. Not only do they have relationships with dairies in the area, they research both the production and innovative uses of the byproducts. They also have a cheese innovation center in Twin Falls," said Carleen Herring, COO & senior vice-president of Community & Economic Development at Region IV Development Association in Twin Falls.
Combining deep agricultural roots with excellent logistics
Dexter, Missouri
Tyson Foods is just one of the food processing companies that calls Dexter home. In part, that's because of Dexter's location in southeast Missouri, with quick access to two major interstates, I-55 and I-57, as well as US Highway 60 and MO Highway 25. Its rail system and airport also offer transportation and shipping alternatives.
"Tyson Foods has been here at least 80 years," said Hillary Starnes, Dexter Chamber of Commerce executive director and coordinator of economic development. "They're an egg-to-table industry, and do everything from raise chickens to ship the frozen product out."
Tyson employs more than 800 people and also contracts with local farmers to buy chickens, meaning the company's presence is felt deeply in the region.
The region is also home to Martin Rice Company, a 50-year-old company that grows rice on 7,000 acres and operates its own processing facility at the same location.
Starnes said the area is conducive to farming, from the excellent soil to farm-friendly weather.
"Also, our ag dealers work well with everyone and support these local businesses – which is an attraction for our agricultural and food-related businesses," she added.    
Building a strong food processing sector through investment
Oswego County, New York
Operation Oswego County is finalizing design and engineering for its new state-of-the-art 42,000-square-foot incubator facility designed to bolster its food-industry sector. The new facility will more than double its current incubator capacity and will include 5,000 square feet of food-grade space for food processing and agricultural startups, according to L. Michael Treadwell, CEcD, executive director of Operation Oswego County.
The facility will also house a USDA testing lab for grain coming into the Port of Oswego, which will assist in the import and export of agricultural products. The facility is anticipated to be open in 2018.
Oswego County has many assets that are attractive to food processing and agricultural businesses such as access to a deepwater port, plentiful water and skilled labor with prior food processing experience, all situated within hours of over 90 million people in Northeastern U.S. and Canada.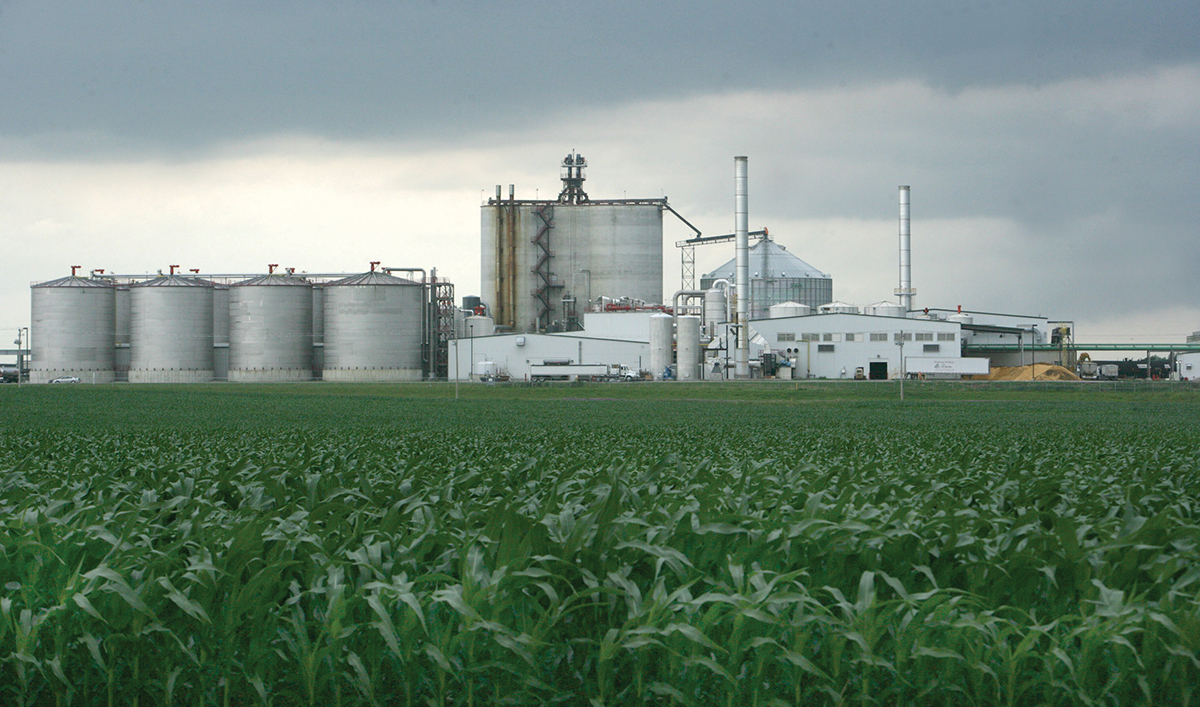 An ecosystem of raw materials, food producers and bio-energy abounds
North Central Iowa
The North Iowa Corridor is home to global leaders in the food industry like Kraft-Heinz, MOM Brands, Smithfield Foods and Cargill Kitchen Solutions as well as multiple ethanol and bio-diesel facilities such as Golden Grain Energy, POET and REG. The state is a leading producer of corn, soybeans, pork and eggs in the United States. North central Iowa's close proximity to markets, products, research and a network of established companies creates a highly successful food- and ag-industry ecosystem.
"Iowa's strength in the bio-economy is the result of successfully leveraging our natural strengths," said Chad Schreck, president & CEO of the North Iowa Corridor. "We've become a world leader in the use of biotechnology to enhance the value of crops and supply value-added, plant-based materials – and then we're able to apply them to new and expanding markets."
In addition to close proximity to natural resources, another reason these food processing companies are so successful in the region is lower startup and operating costs. Schreck said the North Iowa Corridor's payroll costs are 18 percent less than national averages, industrial space rental 15 percent less and construction costs 18 percent lower than national averages.
About the Author