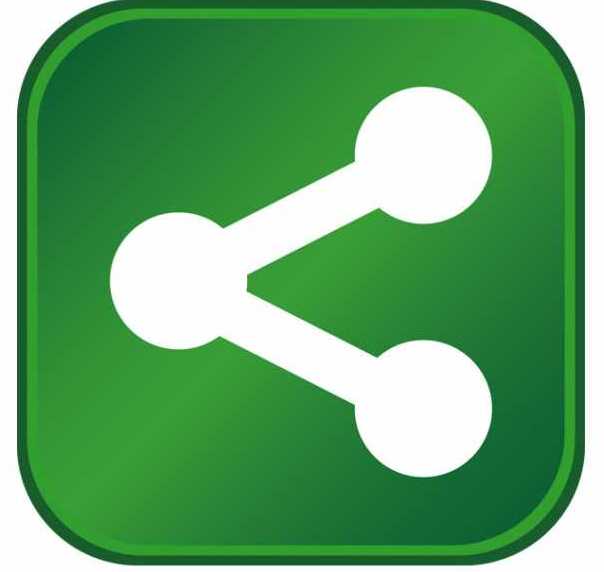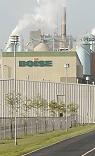 Water, trees, open space and natural beauty are staples of tourism pamphlets. They're also key economic drivers. Around the United States, savvy companies are taking advantage of their region's abundant natural resources to great success.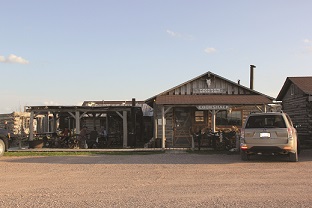 Agritourism Soars in Northwest Nebraska
In northwest Nebraska, one of the most valuable resources is nature, as the region boasts 100,000 acres of federal land and several state parks in addition to numerous privately owned ranches and farms that will attest to the value of the environment in the area. 
"In order to earn additional income, some of our ranch and farm owners host agritourism. They focus on the experience of what it's like to work and live on an agricultural property," said Deb Cottier, executive director of the Nebraska Northwest Development Corp. "When we hear developers talk about quality of life, they are talking about both quality for your employees and for running a business. Both are ideal here."
One successful example is the High Plains Homestead and Drifter Cookshack in Crawford, Nebraska. Started by Mike Kesselring 17 years ago as a small restaurant, it has expanded into a replica old western town with a bunkhouse, working blacksmith, schoolhouse and even a jail. In the process, the High Plains Homestead draws a steady stream of tourists.
This push toward agritourism is paying off.
"Our most recent win, a new Holiday Inn Express at the intersection of US 20 and 38, is a direct result of this agritourism," said Cottier.
Timber Products Stand Tall in Ware County, Georgia
Waycross, in Ware County, located in the heart of southeast Georgia, is home to the Okeefenokee Swamp. The region has natural resources — in the form of land, water and pine trees — in great supply. The timber comes from renewable, planted sources and is used for sawtimber and chip-n-saw for building projects such as 2x4s and utility poles. Ware County is among the top timber-producing counties in Georgia, which in turn, leads the south in timber production.
"Ace Pole in nearby Blackshear, Georgia, uses the pine trees that are relatively straight and free of knots for power poles. Varn Timber in Hoboken, Georgia, produces 2x4s and 2x6s. Our newest consumer of pine trees is Georgia Biomass located in Waycross, producing fuel pellets for use in Europe power plants," said Bob Hereford, executive director Waycross-Ware Development Authority.
Since its inception, Waycross has been a transportation hub and received its name from its strategic position: where "ways cross."  The region is within an hour of three major interstates and a major rail network that leads to deepwater port access.
"This benefits support businesses such as loggers, truck drivers, parts and tire businesses, fuel and maintenance, which are crucial to the success of our timber-related businesses," said Hereford.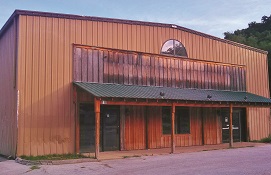 Expanding into Agribusiness in Southwest Missouri
Taney County, in southwest Missouri, is home to Branson's $3.2 billion economy. While the region has long capitalized on natural resources such as its world-famous lakes, it's also looking to its agricultural roots with agribusiness, according to Jennifer Langford, MBA, MIS, marketing & programs director at the Taney County Partnership.
One notable example is the Hollister Farm to Table Project. While still in the works, the Farm to Table Project in Hollister, Missouri, provides opportunities for farmers and consumers. It also has a strong educational component, allowing students to gain hands-on experience in the production, processing and marketing of agricultural products.
The USDA recently provided a Rural Business Development Grant of $49,000 to the Missouri Incutech Foundation for the establishment of their Hollister Farm to Table Project.
"Access to local foods is good for everyone. Providing opportunities to farmers by adding value to their produce while introducing them to new markets presents great ways for producers to improve and expand," USDA Rural Development State Director Janie Dunning said. "The Hollister Farm to Table project will not only be beneficial for the producers, but for the city as well. Hollister will see an almost immediate positive impact to the economy."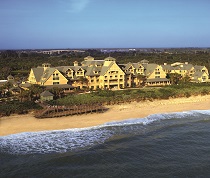 Turning Visitors into Residents in Indian River County, Florida
Indian River County, located on the central east coast of Florida, is known for its ideal climate, which easily translates into a wealth of natural resources that benefit the local economy. Two standouts are citrus and tourism.
"Indian River County is in the heart of the Indian River Citrus District, known worldwide for its sweet and juicy grapefruit," said Helene Caseltine CEcD, director of economic development at the Indian River County Chamber of Commerce.
The area has hundreds of acres of citrus groves and dozens of citrus packing houses that sell and ship fruit as gift packages and commercially, many to Southeast Asia.  Riverfront Packing and IMG Citrus, both located in Vero Beach, Florida, are two of the largest citrus packing houses in the county. 
Meanwhile, the Indian River's boating and recreational resources draw many to the area permanently.
"The Indian River Lagoon, Atlantic Ocean, Sebastian Inlet and offer many water-based opportunities, including kayaking, canoeing, paddle-boarding, fishing and surfing. These natural resources are what initially draw visitors to our area, who bring revenue to the county in terms of local spending.  Oftentimes, these visitors include C-level executives who are so impressed with the area's natural attributes and positive business environment they decide to locate all or a portion of their business here," said Caseltine.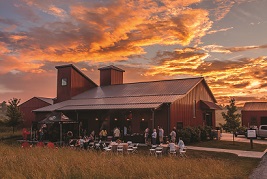 Capitalizing on Pristine Mountain Air and Water in West Virginia
Greenbrier Valley Economic Development Corporation represents Greenbrier, Monroe and Pocahontas Counties in West Virginia, another region teeming with natural resources and opportunity.
"We have traditionally recognized resources like coal and hardwood in our area — and plenty of it," said Stephen Weir, executive director at Greenbrier Valley Economic Development. "We also have non-traditional resources like some of the best grazing grass in the U.S in terms of grain production and some of the finest spring water in the country. Plus, we have an abundance of tourism-related resources that make for terrific white water rafting, mountain biking and skiing."
Smooth Ambler Spirits Co. is a Maxwelton West Virginia-based distillery that's taking full advantage of the area's resources to great acclaim, including a key ingredient for a drink served at the Academy Awards. Founded in 2009 by TAG Galyean and John Little, Smooth Ambler Spirits produces artisan spirits by using state-of-the-art distillery equipment in conjunction with the natural resources of the region. According to the company, its success comes from high-valley mountain air, natural waters, ideal temperature variations and patient Appalachian know-how.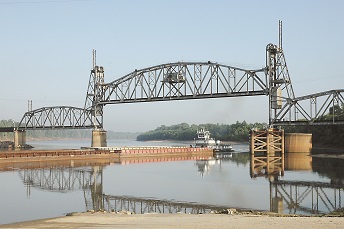 Coupling Rich Timber Resources with Existing Infrastructure in Southwest Alabama
Southwest Alabama used to be a textile hub. Now, it's drawing on knowledge and infrastructure to tap into other industries. In addition to forays into steel, automotive and aerospace, the region is taking advantage of its most significant natural resources: timber and water.
Two of the five counties in the Coastal Gateway Economic Development Alliance are the two largest timber-producing counties and the others aren't far behind, according to Jess Nicholas, assistant director at Coastal Gateway. Nearly 86 percent of all land in the five CGEDA counties is timberland. The timberland area in this region has actually increased since 1990, and nearly twice as much is harvested annually as it was roughly 30 years ago. Nearly 16.5 percent of the area's workforce is employed in this industry sector.
"Because of our long growing season, we can turn around a tree crop in 13 years. That's why we have many saw mills and pulp and paper producers, such as companies like Georgia Pacific and Boise Paper," said Nicholas.
The area's rich timber resources is why National Center of Excellence for Pulp and Paper Technology Training, a nationally recognized training facility, is located in Clark, Alabama.
Abundant Water Fuels Growth in Lynchburg, Virginia
Located in the foothills of the Blue Ridge Mountains along the banks of the James River, the Greater Lynchburg, Virginia's Region 2000 is an ideal location for businesses that require large amounts of water, such as those in pharmaceutical, energy and nuclear sectors.
"This is a resource-rich region and one of our primary natural resources is water, with an excess water capacity of 25 million gallons per day from the Pedlar Reservoir and James River," said Region 2000's CEO Megan A. Lucas, CEcD, IOM. 
Two of the area's largest employers are nuclear services companies. One is AREVA NP, a leading designer and builder of nuclear power plants around the world. Its Lynchburg operations include the Operational Center of Excellence for Nuclear Products and Services in North America. Another is BWX Technologies, formerly known as Babcock & Wilcox. BWXT is the sole manufacturer of naval nuclear reactors for submarines and aircraft carriers and provides nuclear fuel to the U.S. government.
In nearby Altavista, Virginia, Abbott Nutrition, a division of global healthcare company Abbott, produces products such as Pedialyte and Ensure.
"The greater Lynchburg area is strategically situated for businesses like these," Lucas said.
About the Author