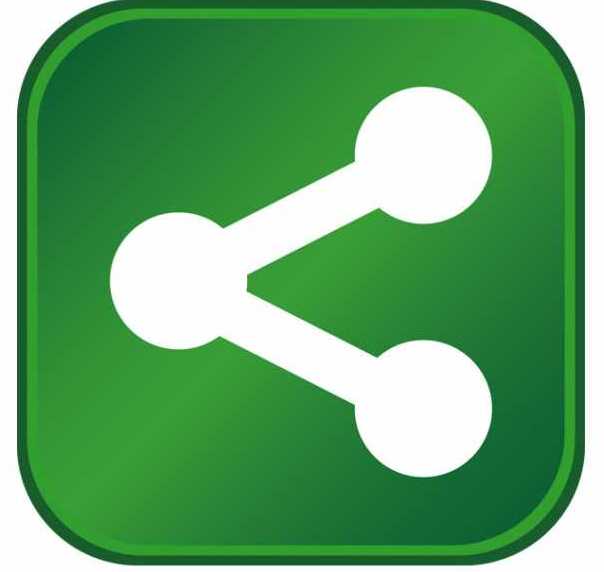 Governor Terry McAuliffe announced Andros Foods North America, a subsidiary of France-based Andros Food Products and a leader in fruit processing, will invest $73 million in the next three years to expand its operation in Shenandoah County. The company will add production and warehouse space and equipment to increase apple processing capacity for pouch products, as well as process additional fruits. Virginia successfully competed against other states for the project, which will create 160 new jobs. 
Speaking about the announcement, Governor McAuliffe said, "I am thrilled to announce this significant investment in Shenandoah County creating new jobs for the region.  We must help the Commonwealth's existing businesses continue to grow in order to build a new Virginia economy. Approximately four years ago, Andros Foods North America acquired Bowman Apple Products, which has thrived in Shenandoah County since 1939 due to Virginia's abundant natural resources, strategic location and strong workforce. We look forward to a continued partnership with Andros for years to come." 
"Since Bowman Apple Products joined Andros Foods in 2011, the facility in Shenandoah County has doubled in size," said Maurice Jones, Virginia Secretary of Commerce and Trade. "Andros continues to invest heavily in the operation, and with this expansion will increase warehouse space and production and add high-technology processing equipment. The company's success and continued growth is vital to the economy of Shenandoah County, and we celebrate Andros' strong commitment to Virginia."
"In addition to the new investment and jobs being created, Andros Foods' expansion will have a positive impact on Virginia's apple industry, which is the fourth largest in the United States," said Todd Haymore, Virginia Secretary of Agriculture and Forestry. "Andros Foods – and Bowman Apple Products before it – has demonstrated a strong commitment for sourcing Virginia-grown fruit to make world-class products. The expansion will provide new opportunities for the region's apple growers, again showing the important role that agriculture will play in building the new Virginia economy." 
Andros Foods NA is the combination of two family-owned industry leaders that were worlds apart in distance, but both provided unique, high-quality fruit-based foods and beverages. The company is positioned to capitalize on its cumulative 150+ years of fruit processing experience, along with market leading production and packaging innovation for the 21st century and beyond. With considerable initial investments in product development, new, market-leading capabilities and unmatched existing global partnerships, combined with deep and rich heritages of quality and customer service, Andros Foods NA is well-positioned to be the partner of choice for many North American consumer product companies. 
"Andros Foods NA chose Virginia for several reasons," said Thierry Jean, CEO of Andros Foods North America. "The availability of fresh fruit sources in the state is an important element in Andros Foods' fruit processing operation, as well as the state's support of agricultural activities. The well-maintained infrastructure (highways and port) in close proximity makes Virginia an attractive choice for current and expanded future operations. Also, the people in the Shenandoah Valley know food processing and distribution. This makes for an excellent base for attracting associates to work at Andros Foods NA. We are very happy to be doing business in Virginia." 
The Virginia Economic Development Partnership worked with Shenandoah County to secure the project for Virginia. Governor McAuliffe approved a $400,000 grant from the Governor's Opportunity Fund to assist Shenandoah County with the project. The Governor also approved a $600,000 performance-based grant from the Virginia Investment Partnership program, an incentive available to existing companies. The company will also receive a $100,000 grant from the Governor's Agriculture and Forestry Industries Development (AFID) Fund, administered by the Virginia Department of Agriculture and Consumer Services, as well as benefits from the Port of Virginia Economic and Infrastructure Development Zone Grant Program. Andros Foods will also be eligible to receive a Major Business Facility Job Tax Credit. Additional funding and services to support the company's employee training activities will be provided through the Virginia Jobs Investment Program. 
"The growth of Andros Foods represents a significant investment in Shenandoah County," said Shenandoah County Board of Supervisors Chairman David Ferguson. "Through a partial reinvestment of revenues derived from this expansion, and in conjunction with the Commonwealth of Virginia, we are very pleased to be a part of the success of an important and growing corporate partner."
"This is another example of Virginia's ability to successfully compete in the global marketplace, create a significant number of jobs and grow Virginia's agricultural exports," said John Reinhart, CEO and executive director of the Virginia Port Authority. "We are always pleased when a Virginia-based company and port customer chooses to reinvest in its operation and does so, in part, because of the benefits it gets by using The Port of Virginia. We look forward to continuing to serve as the international trade gateway for Andros Foods North America."
"Thanks to Andros Foods working in partnership with the Commonwealth and Shenandoah County, we have another expanding business creating Virginia-grown products and providing more job opportunities for our citizens," said Senator Mark D. Obenshain.  "I am encouraged by this and other indicators of strong economic growth in the Shenandoah Valley, and I am pleased to be a part of this announcement" 
"Economic development remains a top priority in the Commonwealth and in the Shenandoah Valley," said Delegate Todd Gilbert.  "Andros Foods is an important corporate partner, and we celebrate the company's investment and growth to bring new jobs to Shenandoah County." 
Since the beginning of the McAuliffe administration, 359 economic development deals have been closed in Virginia with more than $6.5 billion in capital investment, more than twice the amount of capital investment brought to the Commonwealth in any Governor's first 14 months in office.