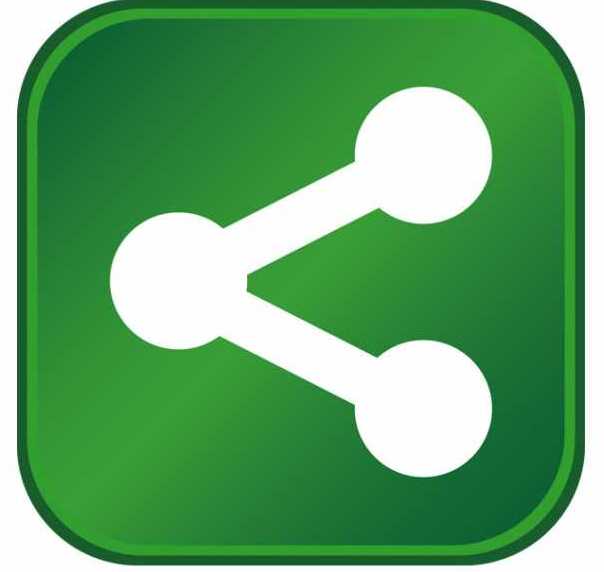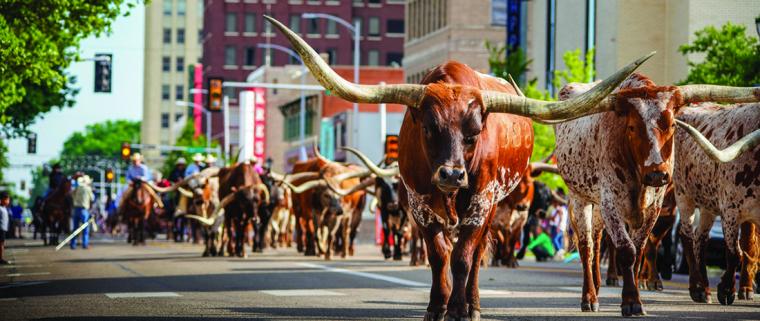 When a large agrarian economy needs to shift to support changing eating patterns, health demands and supply chains, it's a big deal. Consumers are increasingly looking for more local options without losing access to convenience foods, which means the U.S. food industry must engage in a delicate balance of meeting locavore demands while also ensuring a steady supply of healthful, tasty, packaged elements for meals. Increasingly, technology as well as site selection play outsized roles in making this balance possible.
Following are some stories about how regions are creating food and attracting agriculture-related economic development.
Amarillo, Texas
Amarillo and its surrounding region serve as the fourth largest milk shed in the U.S. and are home to three major cheese manufacturers: Cacique Foods in Amarillo, Hilmar Cheese Company in Dalhart and Southwest Cheese in Clovis, New Mexico.
The region has an abundance of labor for food production and an arid climate ideal for cattle and dairy production. In addition to being centrally located in the middle of the country, Amarillo is near the crossroads of Interstates 40 and 27 and houses the largest rail yard in the U.S., with access to BNSF's Southern Transcontinental route.
Amarillo Economic Development Corporation recently invested in new projects such as Producer Owned Beef; Cacique Foods, the largest manufacturer of Latin cheese in the U.S.; and SSI Foods. Producer Owned Beef received a 2023 Corporate Investment/Community Impact (CiCi) Award from Trade & Industry Development, an award that honors projects that bring extensive capital investment or influential community impact to the communities where they are located.
Amarillo EDC recognizes the importance of the local workforce as the food industry continues to grow and offers job creation incentives to all companies.
"The Amarillo region has been very aggressive in recruiting food production investment over the past few years," said Kevin Carter, Amarillo EDC President and CEO. "With our business-friendly climate and trained workforce, we are excited to see a continued investment in the food industry in the Amarillo area."
Delaware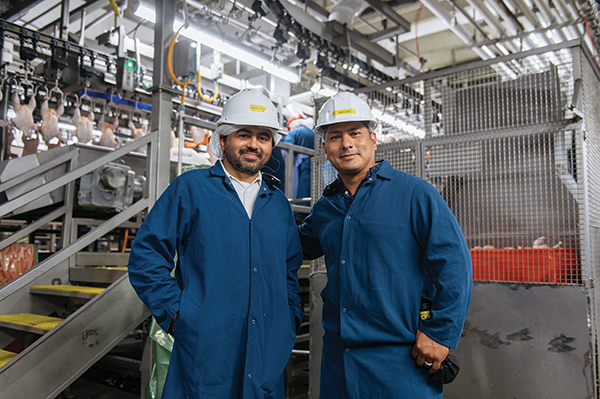 Delaware is one of the country's leading producers of broiler chickens, with companies such as Mountaire Farms, Perdue and Allen Harim Foods leading the industry sector. Kraft Heinz, Dogfish Head, Sea Watch International, JustFoodForDogs and Hy-Point Dairy Farms are other significant industry players in Delaware.
Delaware's proximity to major population centers along the East Coast, combined with its business-friendly environment, make the state an ideal location for agriculture and food production. Delaware is accessible by Interstate 95 and other significant arteries that connect to seaports, international airports, rail and cold storage facilities. The Port of Wilmington is one of the nation's top importers of bananas and other fresh fruit.
The region has seen many new investments in its ag-food sector. Dot Foods invested over $35 million and created 200 new jobs in its new East Coast distribution center in Delaware. B&M Meats is investing $18.5 million and adding 190 jobs in a new prepared meats production facility; JustFoodForDogs opened its first East Coast kitchen, creating 50 new jobs; and most recently, Fisher's Popcorn announced a $4.8 million expansion project that will nearly double its workforce.
One of the biggest incentives for locating in Delaware is the everyday low cost of doing business. Delaware does not have sales tax or personal property tax, and the state's property taxes are among the lowest in the U.S. Delaware offers discretionary grants for projects that generate significant new capital investment and create new jobs. The new Business Facility Tax Credit and the R&D Tax Credit are other potential incentives available for food research and production projects. Depending on the project, there may be other incentives and tax credits available.
"Delaware's food production, agriculture and agriscience industries are vitally important to the region's economy and foodshed," said Becky Harrington, VP of Business Development for Delaware Prosperity Partnership. "Our state is one of the nation's leading producers of broiler chickens and top importers of bananas and other fresh fruit. The cost of doing business is among the lowest in the United States, and our connected corporate and state partners make it easy to do business in Delaware."
Indian River County, Florida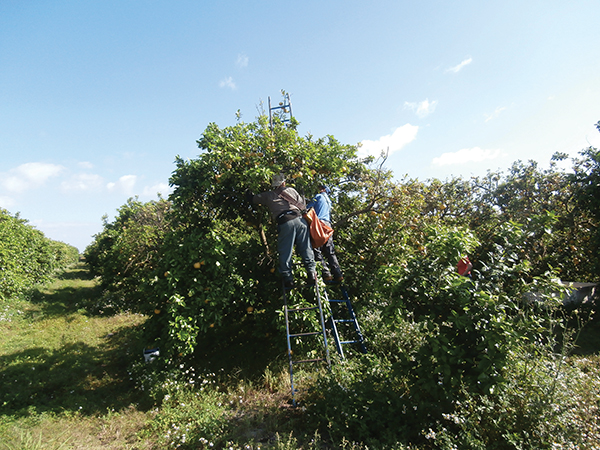 Indian River County produces a variety of foods for the nation, but grapefruit is king. The fruit is grown and distributed domestically and shipped globally. The region is also home to vegetable growers. B&W Farms produces and processes arugula for restaurants locally and throughout Florida. In early 2021, J&J Family of Farms purchased 1,000 acres west of I-95 to grow a variety of vegetables year-round, with the expectation of creating more than 250 jobs at its new 185,000 square-foot processing facility which includes cold storage. IMG Citrus in Vero Beach recently purchased the site and plans to expand operations. Lemnature AquaFarms is a plant-based food technology business expanding its local aquaculture and processing operations in Indian River County.
The temperate year-round climate makes Indian River County ideal for citrus and other food production operations. Its Florida location allows new food production businesses to be up and operational quickly. If the site is zoned for agricultural use, construction can begin without the need to submit site or building plans to the local government for approval.
The region is highly accessible and within three hours of 90 percent of Florida's population.  I-95 runs north-south through the county, State Road 60 starts in Vero Beach and ends in Tampa on Florida's west coast.  Easy access, with plenty of land open for development along the I-95 corridor, make Indian River County ideal for product distribution. For rail transport, Florida East Coast Railway runs through the heart of Indian River County.
Food production companies locating in Indian River County are eligible to apply for local incentive programs. The Indian River County Local Jobs Grant program offers a per-job dollar award based on wages paid to new hires. Indian River County also has a tax abatement program for eligible businesses, and property tax rates for food growers are a fraction of those for typical commercial or industrial operations. Additionally, much of the agriculturally zoned land in the county is designated as a federal Opportunity Zone.
"Agriculture – growing and processing -- is still a key industry for Indian River County, and has been for generations," said Helene Caseltine, Economic Development Director of Indian River County Chamber of Commerce. "The county's temperate climate allows for a year-round growing season. Ease of product distribution is also a benefit. And, with a ready-made ag-minded workforce, Indian River County is an ideal location for food production and investment."
Laredo, Texas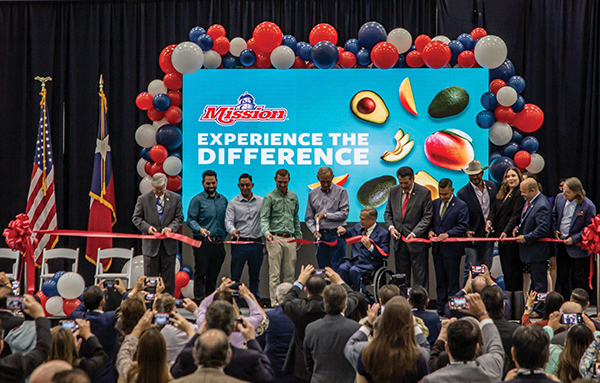 Laredo, Texas is ideally located for trade connectivity with Mexico as well as home markets in the U.S. The region features several modern industrial parks with thousands of shovel-ready sites, a ready workforce that includes a pipeline of young talent and the education systems to support them, a public-private partnership for inspection facilities, and capital partners that understand global trade.
In recent years, Laredo has been the beneficiary of numerous cold chain operations expansion projects, with more commitments for growth in the future. These include facilities and expansions by Mission Produce, U.S. Cold Storage, Sunset Produce and Librado Pina, Inc., and commitments from West Pak Avocado and Lineage Logistics. The investment from these six companies alone totals over $200 million and the companies are employing hundreds of workers with living wages and benefits.
Interstate 35 starts and stops in Laredo, but it has direct connectivity with the Mexico highway system that efficiently moves imports and exports for processing within the heart of Mexico's industrial and agriculture centers. Laredo's inspection facilities and on-site inspectors in larger facilities means fast time-to-market, which translates into competitiveness.
Laredo's Texas location means taxes and fair regulations, which makes investment attractive. In addition, the local municipalities, City of Laredo and Webb County, have property tax incentives for companies hitting investment and employment thresholds and have inked many deals with companies that are investing in the region that include Chapter 380 and 312 agreements.  The state also provides new employee training grants through the Texas Workforce Commission.    
"The recent examples of investments and job-creating projects are a testament to our organization's successful efforts for business attraction and expansion initiatives supporting continued diversification into value-added food handling and processing operations," said Gene Lindgren of Laredo Economic Development Corporation. "Port Laredo is the number two port for produce imports into the U.S., and we're working to be number one."
Missouri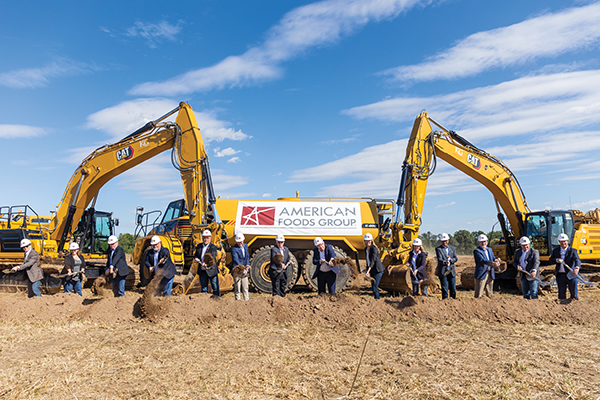 Missouri has more than 95,000 farms across the state – the second highest number in the country – that employ more than 450,000 Missourians. Missouri is known for having the best cropland in the U.S. and ranks in the top 10 states for many agricultural products including corn, soybeans, rice, cattle and turkey. The state is also home to companies and research universities such as the University of Missouri that are developing technologies to streamline the food production process and make it more sustainable.
Nearly 400 food companies operate in Missouri. Some of the largest food and agricultural players in Missouri include Benson Hill, Bayer, Triumph Foods, Tyson, Smithfield, General Mills, Kraft Heinz, Deli Star and Bunge North America. Several notable food and agriculture companies have recently invested in Missouri. In April 2023, Swift Prepared Foods, a subsidiary of JBS USA, opened a $200 million Principe Foods facility that produces high-quality Italian meats and charcuterie in Columbia. In the fall of 2022, American Foods Group broke ground on an $800 million state-of-the-art beef processing facility in Warren County that's expected to create more than 1,300 jobs.
Ostara St. Louis, Ltd., an agtech company, also broke ground in September 2022 on a new Crystal Green fertilizer production facility in St. Louis. The new facility represents more than $17 million in capital investment and is expected to create 40 new jobs in the region.
Located in the geographic center of North America, Missouri is a highly accessible state to ship food products across the country, especially with 50 percent of the nation's crops and livestock produced within 500 miles of the greater St. Louis region. Missouri is home to the "Ag Coast of America," a 15-mile stretch of the Mississippi River in the St. Louis region that sees a high volume of agriculture commodities moved across the U.S.
Missouri offers a variety of state incentive programs to new and expanding businesses across a variety of industries. The Missouri Works program provides a mix of automatic and discretionary benefits in the form of 100 percent retention of state withholding tax, and/or refundable, transferable, sellable tax credits for qualified companies. In addition, the state's workforce development program, Missouri One Start, provides businesses with comprehensive pre-employment and customized training solutions. Missouri also recently reintroduced the R&D Tax Credit Program, which allows a 15 percent income tax credit for additional qualifying research expenses or a 20 percent income tax credit for qualifying expenses related to research conducted in conjunction with a public or private college or university located in Missouri.
"Recent investments from leading companies like Swift Prepared Foods are showing the world what we've known all along – when it comes to food production, there's no better place to do business than Missouri," said Subash Alias, CEO of Missouri Partnership. "Our hardworking agricultural workforce and affordable business climate have helped our state emerge as a leader in the food industry, and we look forward to seeing our successes only continue to grow."
Morehead-Rowan County, Kentucky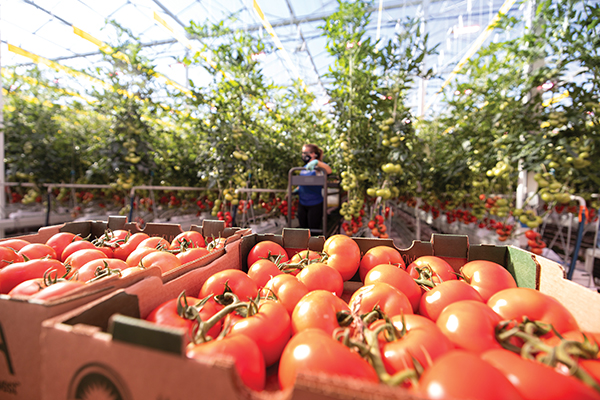 The Morehead Rowan County region is ideal for agriculture operations due to its proximity to interstate commerce. Morehead is centrally located within a one-day drive to any location on the east coast and more than half of the U.S. population.
Currently, AppHarvest is the largest food producing employer in the region, particularly with the opening of its latest high-tech indoor farming initiative. AppHarvest's Morehead facility is comprised of 2.7 million square feet of indoor farming space dedicated to growing fresh tomatoes. In addition, the Commonwealth has seen the expansion of AppHarvest into three other communities: Richmond, Berea and Russell Springs.
The region's next largest expansion is in wood manufacturing. Independent Stave recently opened its Commonwealth Cooperage, which represents the second investment in Morehead by Independent Stave since 2015.
A variety of incentives for agriculture and food production interests exist and are administered by the Kentucky Cabinet for Economic Development Business Incentives Programs. One of these is the Kentucky Selling Farmer Tax Credit program, which encourages continued use of agricultural land for farming by granting tax credits to farmers who agree to sell agricultural land and assets to beginning farmers.
"The Agritech Industry is a new and emerging industry that incorporates technology for sustainable farming," said Jason Slone, President and CEO of Morehead-Rowan County Chamber of Commerce/Economic Development. "The emergence of AppHarvest has opened many doors across the Commonwealth for additional food service industries seeking to locate here that fill the role of 'supply and demand' for investment. We are proud of AppHarvest and the work they are doing to provide sustainable farming opportunities that help fuel the food supply chain."
Rowan County, North Carolina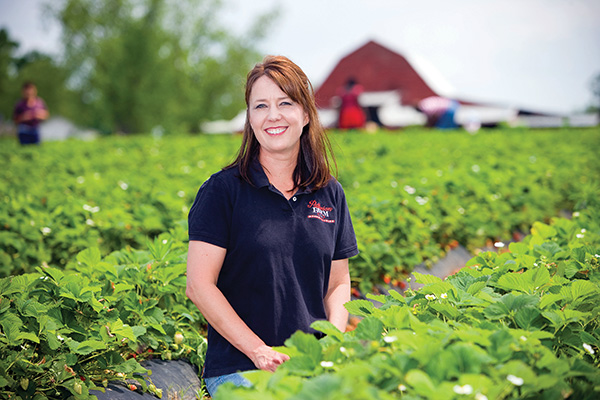 Rowan County is an excellent location for food processing and value-added agriculture businesses for a number of reasons. With fertile lands and a long growing season, convenient transportation access and a supportive ecosystem, the county offers businesses advantages such as abundant raw materials, efficient distribution and collaboration opportunities. The presence of industry leaders like Food Lion, Cheerwine and the nearby NC Food Innovation Lab strengthens the region's appeal. Rowan County offers a business-friendly environment and a skilled workforce, making it an attractive choice for companies in these sectors.
Rowan County benefits from an abundant water supply and proximity to major distributors. This has attracted businesses exploring innovative farming methods such as vertical farming and greenhouses. In addition, the presence of the Piedmont Research Station in Rowan County offers benefits for food processors and value-added agriculture businesses. The research station, with its focus on four key research units — dairy, poultry, field crops and horticultural crops — provides valuable resources and opportunities for collaboration.
Rowan County is part of the broader Charlotte region, which has emerged as a hub for research, development and production in biosciences. One notable example is the North Carolina Food Innovation Lab (NCFIL) located in Kannapolis. The NCFIL, managed by NC State University, serves as a cutting-edge pilot plant for plant-based food research, development and commercialization. It offers a collaborative environment, state-of-the-art food processing equipment and expert food scientists, all of which enable businesses in Rowan County to tap into the latest advancements in food technology.
From a workforce standpoint, the county supports the food and agricultural industries through education initiatives. The county also offers specialized training programs at Rowan-Cabarrus Community College. Additionally, businesses benefit from mentorship programs, funding opportunities and regulatory assistance.
Rowan County offers a range of competitive incentives from the state, county and local communities to support businesses in relocating or expanding their operations. These incentives, combined with Rowan County's advantageous location, personalized approach to business development and dedicated workforce, make it an attractive destination.
"Rowan County, NC is a great destination for food and agriculture production centers," said Rod Crider, Rowan EDC President. "With our fertile lands, a supportive community, great workforce, and excellent transportation network, we've created a recipe for growth." T&ID
About the Author