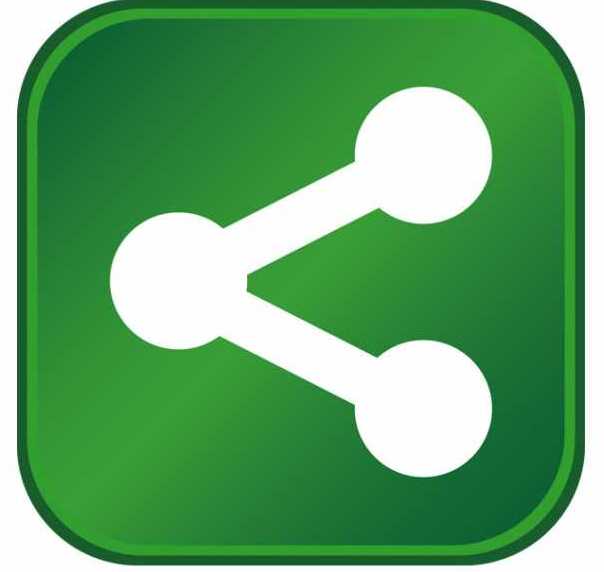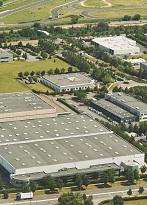 Whether your project is of the mega variety or just a big deal to you, finding the best-possible location holds equal importance. Today, with the increasing trend toward reshoring, brighter news in many manufacturing sectors along with with favorable lending conditions, it behooves any business even contemplating a new site for expansion, relocation or consolidation to become familiar with the very best U.S. locations before the sites you really want are snapped up.
Where do you start to look? While databases are great and will provide the basic facts about an area, nothing beats a description from the original source. That's exactly what you'll find here. Select regional economic development agencies were asked to put their best foot forward to explain to us what they've got to be considered among America's top sites in 2013. We think you'll be impressed — and motivated to get a move on.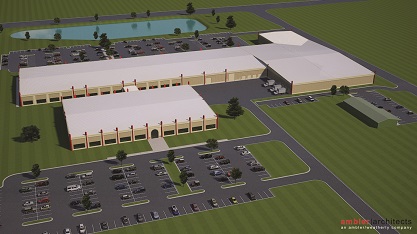 Bartlesville, Oklahoma
Bartlesville, Oklahoma, is a city of 36,000 located just 40 miles north of Tulsa. It is the seat of government for Washington County and also a regional shopping and medical center. Its impressive skyline puts one in mind of a much larger city. In fact, Bartlesville does enjoy many big city amenities while maintaining its small town charm. Frank Lloyd Wright buildings, museums and family festivals offer a wide array of cultural activities.
As birthplace of Phillips Petroleum Company, Bartlesville has long embraced the spirit of entrepreneurism. Global companies including Siemens, ABB, ConocoPhillips, Chevron Phillips, Schlumberger and Phillips 66 have each located facilities in this vibrant community.
Two industrial parks provide sites for both large and small projects. The Bartlesville Industrial Park has been certified "Site Ready" by the Oklahoma Department of Commerce. It is located on U. S. Highway 60 and just two miles from U. S. Highway 75. The Sunset Industrial Park is a 202-acre greenfield site that is located adjacent to the Bartlesville Municipal Airport complete with FBO, aviation fuel and a runway that accommodates corporate jets. 
The Bartlesville Development Corporation (BDC) serves as a single point of contact for companies interested in a Bartlesville location.  The BDC has the expertise and financial means to structure local incentive packages to assist a firm's move to Bartlesville.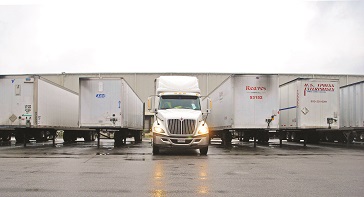 Dillon County, South Carolina (part of NESA — North Eastern Strategic Alliance)
After being named one of the top-10 sites in the southern United States with the most potential to host the next "Big Kahuna" project, the Carolina's I-95 Mega Site, located in northeastern South Carolina, is ready for the next big thing.
The site, constituted by a 1,920-acre park with direct access to I-95, contains many of the accoutrements needed to sustain a burgeoning project, especially the aerospace and automotive fields. It's not just the fact that it's a certified site that makes it attractive for new projects; it's also the site's plush location in Dillon County and access to key areas of travel.
This park is located in the heart of South Carolina's NESA region, named for the regional economic development organization representing the nine counties in South Carolina's northeast corner, placing it in a very attractive position in terms of logistics. Tonny McNeil, director of the Dillon County Economic Development Partnership, said the site location within Dillon County offers much in the way of transportation and logistics. 
 "In addition to highway access, this site will meet just about every manufacturer's or distribution center's transportation needs," McNeil said. "The site is just five miles from the Dillon County airport, less than 30 miles from Florence Regional airport and little more than an hour's drive from the ports of Georgetown and Wilmington, and just over two hours' drive from the port of Charleston."
Elk City, Oklahoma
In March 2013, Elk City, Oklahoma, was recognized by the U.S. Census as the fastest-growing micropolitian (defined as being between 10,000 and 50,000 in population) in the state and the seventh fastest-growing micropolitian in the United States, with a 3.5 percent population growth to 23,081.  
Elk City is located on Interstate 40, equidistant between Oklahoma City and Amarillo, Texas. Merchants serve as the retail trade center for western Oklahoma with a trade service area of about 80,000 people.
 Elk City is the heart of the oil and gas industry in Oklahoma with over 115 oil and gas service companies having a presence, along with several manufacturers.
 There are four industrial parks in Elk City:
Pioneer Industrial Park is approximately 30 acres and has only one site with a building and yard available. 

Elk City Industrial Park is 162 acres and has only two five-acre parcels remaining.

Big Elk Industrial Park is a 130-acre site that is currently being developed by the city and is adjacent to the main rail service in western Oklahoma. 

Elk Eastview Industrial Park is a 74-acre industrial park being developed by private individuals who will sell or lease the property and will build-to-suit a facility.
 The Oklahoma Spaceport, with its 15,000-foot runway, is only 18 minutes from Elk City, and possibly will soon be home to Unmanned Aerial Systems and Unmanned Aerial Vehicle companies.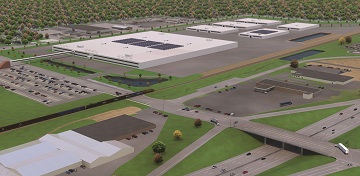 Grand Rapids, Michigan (Site36)
Developed as General Motors' premier sheet metal stamping plant and tool and die makers, today, this 92-acre site, known as Site36, is supported with unlimited infrastructure and a dedicated workforce ready to serve the next generation of smart manufacturing.
Located in the Grand Rapids, Michigan, metropolitan area in the city of Wyoming, Michigan, the expansive site is serviced by nearly every major mode of transportation. This site has immediate access to a major North/South highway, U.S. 131, direct freight rail service, and is eight miles from Gerald R. Ford International Airport.
Site36 is designed as a public-private partnership between the City of Wyoming, the developer (Lormax Stern) and the economic developer (The Right Place, Inc.). Together, this redevelopment team has set a vision to attract one or two large-scale smart manufacturers that will carry forward the site's legacy of generating long-term economic growth.
Now fully remediated and readied for development, Site36 is pre-approved by environmental and government agencies, making it one of the most sought-after manufacturing sites in the Midwest. It is a prime industrial site, fully ready for the next development project.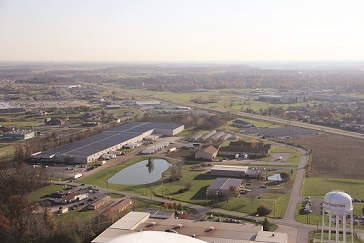 Huntington County, Indiana
Why consider Huntington County, Indiana? According to Mark Wickersham, executive director, Huntington County Economic Development, it's the way they conduct business.
 "We'll be your best friend, not your worst nightmare," he said. "Our elected officials are your allies, not your adversaries."
Independent sources back Wickersham's claim. The Pollina Corporate Top 10 Pro-Business States for 2012 and Chief Executive Magazine's 2012 "Best & Worst States" survey ranked Indiana first in the Midwest and fifth nationwide as the best place to do business.
Moreover, in 2012, Huntington County and the 10 counties of northeast Indiana led the state in the number of new jobs created.
Huntington County is ideally located in the heart of the Great Lakes region, and many international giants have invested there. Recent industrial projects include Canadian-based Onward Manufacturing Company, Tokyo-based Marubeni Corporation's Helena Chemical and Brazilian-based Gerdau Steel.
"Our incredibly talented workforce is the key," said Wickersham, citing Continental Structural Plastics' (CSP), a U.S. leader in structural plastics for the automotive industry's recent world-class business opportunity to produce the exterior body panels for the new Chevy Corvette Stingray and Lincoln MK-S vehicles. "This victory was possible, in large part, because of CSP's obsession with quality," said Wickersham.
Wickersham said shovel-ready sites are available, and added, "As is your new best friend."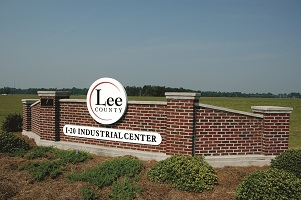 Lee County, South Carolina
The Lee County I-20 Industrial Center is all about the advantage of location. Strategically located in South Carolina, along I-20 Corridor, the I-20 Industrial Center is a 240 Class A Industrial Park. This South Carolina Department of Commerce Certified Site offers easy access and high visibility from Interstate 20 and US Highway 15. Just 30 minutes west of I-95, 30 minutes east of I-77 and 45 minutes from I-26, the I-20 Industrial Center provides easy access to Port of Charleston only two hours away and as well as short drive times to Columbia Metropolitan, Florence Regional and Charlotte Douglas International airports. 
 The I-20 Industrial Center is fully infrastructured with 12- and six-inch water lines, a dedicated 250,000-gallon elevated water tank, eight-inch sewer line, six-inch natural gas line and electrical substations on site.  In addition, the I-20 Industrial Center is home to a new 48,884-square-foot (expandable to 200,000 square feet) speculative building. 
 Lee County's location allows business and industry to move their products to the world quickly and efficiently.  Lee County and the region offer a ready and available workforce and combined with a renowned training program offered through ReadySC, the pro-business atmosphere in the state will provide companies an environment where they are certain to grow.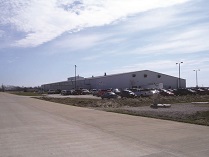 Monroe City, Missouri (part of Moberly Area EDC)
Located in Monroe City, Missouri, is one of the State of Missouri's most prized assets. The Ralls County Industrial Park is home to a greenfield with dual rail access that is ready for development.  The site is one of the few industrial parks in the Midwest with that can be serviced by two Class 1 railroads. Norfolk Southern railroad traverses the site along the park's southern border and Burlington Northern Santa Fe railroad travels along the northern edge of the 250-acre site with more land available if needed.
Just 14 miles to the south of Monroe City is Clarence Cannon Dam operated by the U.S. Army Corps of Engineers. The hydroelectric power-generating dam creates Mark Twain Lake. The over-18,000-acre lake not only supplies fresh water to the region, it also has the capacity to produce 58,000kW of electric supply, as well.
The Ralls County Industrial Park is less than one mile from U.S. Highway 36, which provides four-lane highway access to Kansas City and connects directly to Chicago via I-72 and is less than 25 minutes' drive west of Hannibal and the Mississippi River. Access to the site is a little more than two hours' driving time northeast of St. Louis and can be reached by truck or rail. Monroe City also has a 3,500-foot asphalt runway for corporate air travel.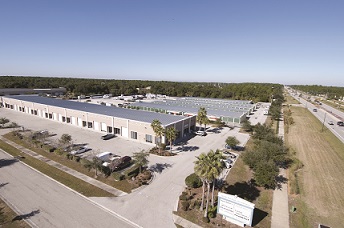 North Port, Florida
Florida State's seventh-largest city — and one of the fastest-growing — is set apart from many communities by its pro-business climate.
Over the past several years, North Port has proven it is serious about business by spending more than $1 billion of local funds in infrastructure improvements, along with initiatives such as lowering impact fees and creating economic development incentives. This hard work is paying off, as evidenced by a 13.5 percent growth in business tax receipts in 2012, an indicator that new businesses are opening up in the city.
Another draw for business is North Port's strategic Gulf Coast location, midway between Tampa and Fort Myers. It offers easy access to Interstate 75 and highway U.S. 41, has three international airports within a 90-minute drive and is only an hour from the Port of Manatee, the closest U.S. deep-water port to the Panama Canal. With the location of University of South Florida in 2010, North Port now also draws young and creative talent to its 104-acre boundary.
Innomag Solutions is one of the newest additions to the area. The Illinois-based manufacturer of seal-less, non-metallic, magnetically driven pumps has opened up another business in North Port. After looking at many locations throughout the state, the company moved into the North Port Park of Commerce, a 170-acre mixed-use commercial, office, professional and light industrial master-planned development.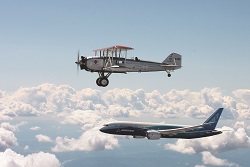 Washington State
Washington State has been building aircraft for more than a century. From the humble beginnings of a name synonymous with aviation – Boeing – to the 1,256 companies that are part of the state's aerospace supply chain today, few would argue that Washington is one of the world leaders in aviation and space.
 Each year more than 1,200 aircraft emerge from the state's factories, including 500 commercial and military aircraft and 700 unmanned aerial vehicles. The 737, 767, 747 and 777 are built exclusively there; a new 737 emerges every day from Boeing's factory in Renton. Businesses supply key components to aerospace companies worldwide, from one-of-a-kind machines that craft the wing panels of Airbus jets to the rockets that helped put Curiosity on the surface of Mars.
One of the reasons for Washington's leadership in the industry is the critical mass of partnering companies as well as its second- and third-generation aerospace workforce, more than 131,000 highly skilled workers. The state's Puget Sound region is the epicenter of the industry with 400 suppliers and innovative workforce training programs that ensure a continual supply of trained employees. In Southwest Washington, the focus is on UAV manufacturing, avionics, engineering and advanced materials. In the east, aerospace companies take advantage of low-cost renewable energy (as low as 2.5¢ per kilowatt-hour) and a good supply of building-ready sites adjacent to airports.
About the Author