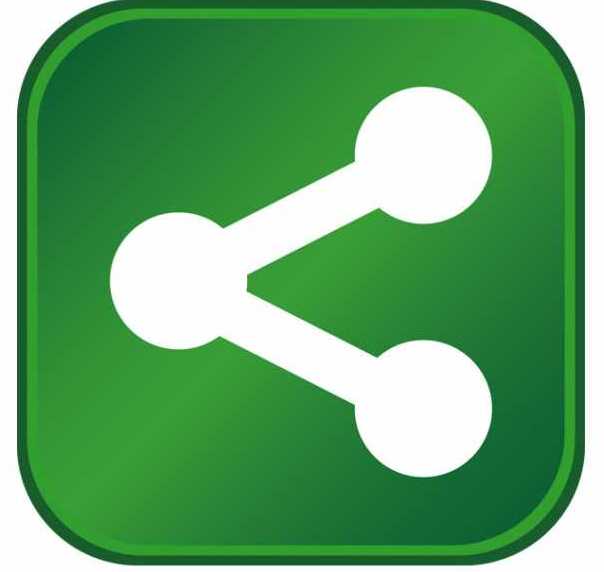 Corporate Investment & Community Impact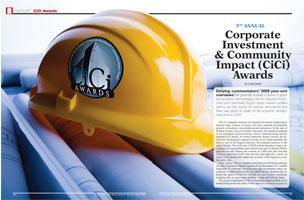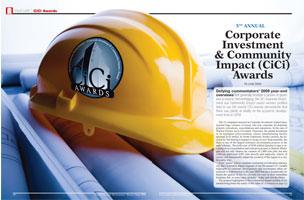 Defying commentators' 2009 year-end overviews that generally brushed a picture of gloom and economic hemorrhaging, the 30 Corporate Investment and Community Impact award winners profiled here in our 5th annual CiCi Awards demonstrate that there was plenty of vitality on the economic development front in 2009.
 
The 15 companies honored as Corporate Investment winners have injected large volumes of money into new corporate development projects, relocations, consolidations and expansions. In the case of Wacker Chemie Ag in Cleveland, Tennessee, the capital investment in its hyperpure polycrystalline silicon manufacturing facility amounts to $1 billion. In North Charleston, South Carolina, the decision by The Boeing Company to locate its new final-assembly site there is one of the largest economic development projects in the state's history. The hefty sum of $240 million Quicken Loans is investing in its consolidation and relocation project in Detroit, Michigan, will not only finance the creation of 1,800 new jobs, but also retain an additional 4,967 jobs directly and indirectly, which, of course, will dramatically impact the economy of the region in a very favorable way.
 
From "green" jobs to complete community revitalization and rescue, the Community Impact segment of our 5th annual CiCi Awards highlights 15 corporate developments and investments either announced or implemented in the year 2009 that have dynamically affected the quality of life for citizens, not only in their immediate locations, but, in some cases, globally—today and into the future.
 
The projects highlighted in the Community Impact portion of our awards bring home the reality of the value of these corporate investments on people and the regions in which they live. For some of the areas, the projects won are literally responsible for the community's survival as is the case for Williston, South Carolina, where the Crane Co. project will bring 1,000 new jobs to an area whose population had shrunk to 3,000.
 
The decision by companies to bring their projects to particular locations was often, in large part, the result of tremendous effort by the states and their respective economic development teams that battled to showcase their able workforces, demonstrate their business-friendly environments and provide enticing monetary incentives.
 
In Farmerville, Louisiana, where Foster Farms invested in an area plagued with high unemployment and poverty, Governor Bobby Jindal verbalized what many communities would likely say they too experienced: "Our people are strong and resilient. And when we get knocked down, we aren't looking for a hand out, but a hand up. With some hard work, we have stood back up... It would have been easier to just throw in the towel here. We knew we faced an uphill climb. But we joined you in the fight, and we fought until we were victorious."
 
As you read through the synopses of the 30 award-winning Corporate Investment & Community Impact projects, you will be struck by the important areas of concentration of the awardees' endeavors.
 
Many of our winners on both the Investment and Impact sides of the awards are involved in some aspect of clean and renewable energy. They are moving forward in a large way in the development of "green collar" jobs, which have been predicted to be the wave of the future. In addition, there are Internet and high-tech projects that are bringing new, high-quality jobs to several regions, not just in metropolitan areas but one in a rural area as well.
 
Commenting on General Electric's decision to locate a major research center in Van Buren Township, Michigan, GE Chairman and CEO Jeff Immelt said Michigan's public officials "understand that investing now will create tomorrow's leading positions in information technology, clean energy and transportation."
 
That comment, along with South Carolina Senator Mick Mulvaney's statement that, "it's all about pulling together with the common goal of creating jobs," sums up the spirit of Trade & Industry Development's annual CiCi Awards.
 
About the Author