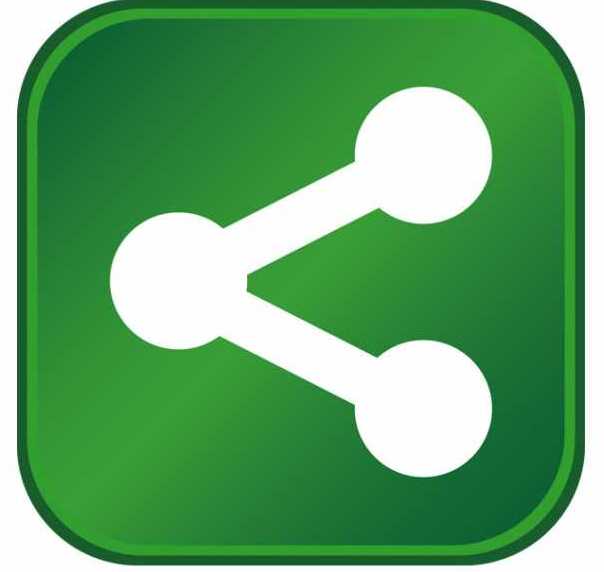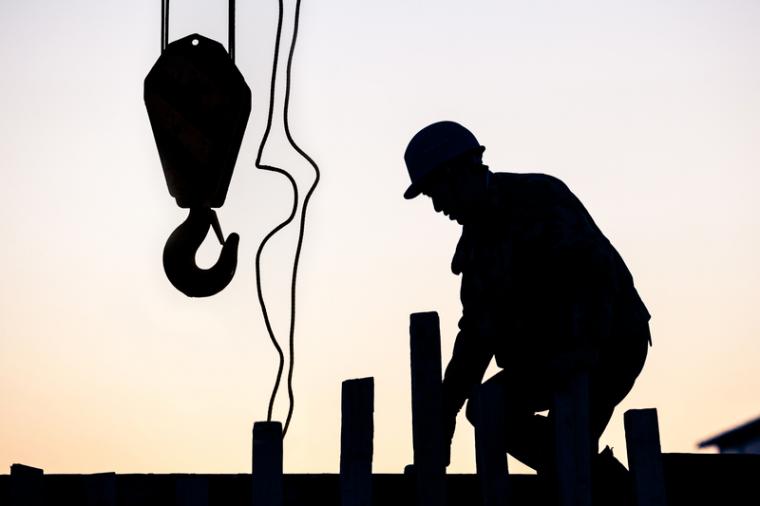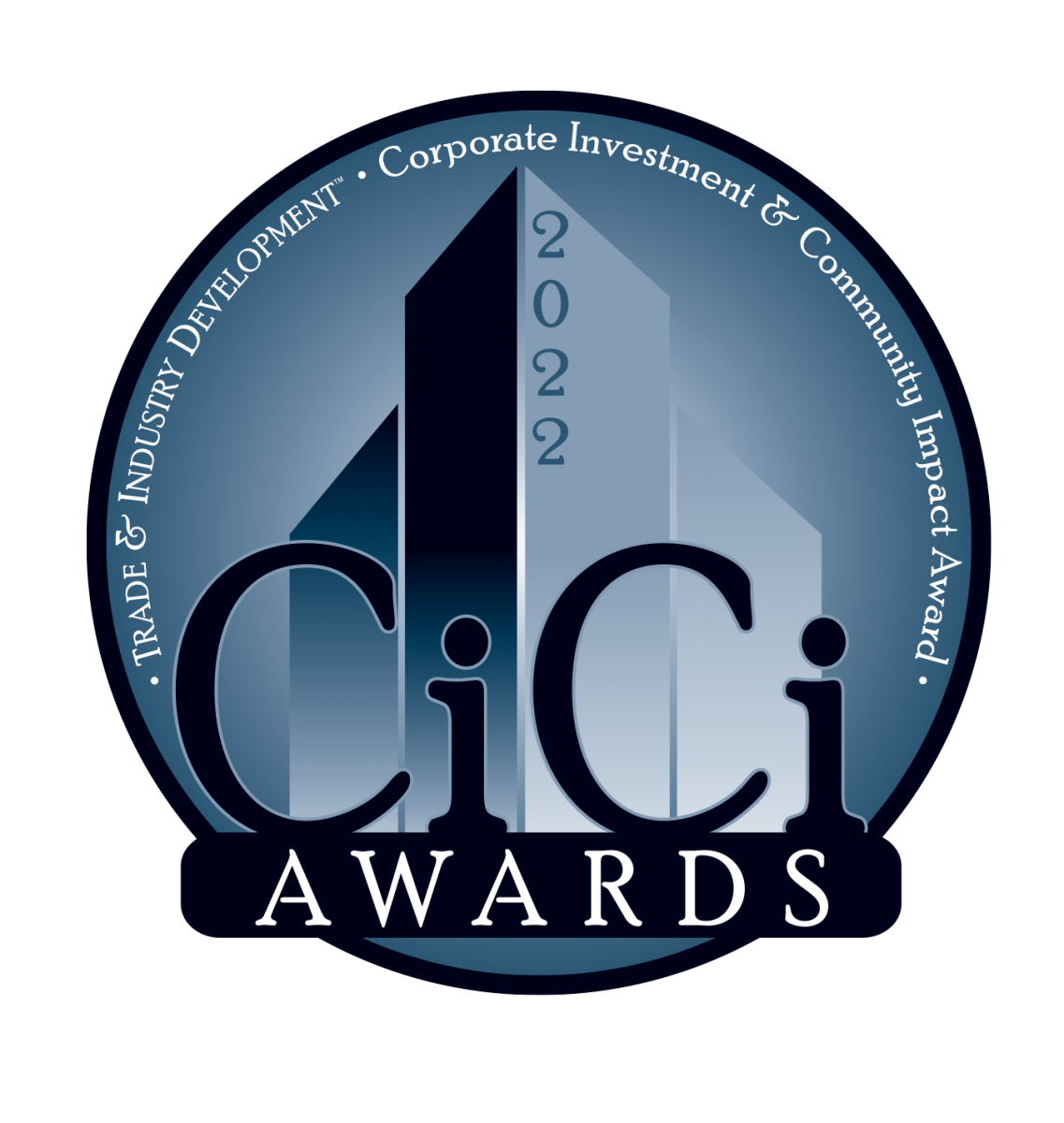 While the global COVID-19 pandemic  has presented some significant business challenges – this is an understatement – there have also been opportunities. A shift away from large urban centers by companies and workers has given more rural and suburban parts of the country a chance to win major investment projects. Trade & Industry Development magazine put out a call for regions to highlight the largest investment projects they won in the calendar year 2021. We chose 14 of those projects as winners of our 2022 CiCi Awards for the Corporate Investment category. 
Collectively, these 14 projects bring more than $16.1 billion in private corporate investment, with an additional 1.2 billion in economic development funding from states, counties, and cities. The benefits go well beyond the capital involved, however: these projects are creating a total of 20,632 new jobs and retaining more than 1,381 existing jobs.
The largest project, a cooperation between Ford Motor Company and South Korea's SK Innovation to produced batteries for electric vehicles, will bring $5.8 billion in investment and approximately 5,000 jobs to Hardin County, Kentucky. Another electric vehicle project, a megafactory being built by EV company Canoo, will make a $1 billion investment in Mayes and Tulsa counties in Oklahoma. A third project, that of Chem-Energy, will invest more than $1 billion in Caldwell County, Texas for the development of two solar and battery power plant facilities to help address Texas' power grid problems. Finally, South Korean conglomerate SKC has plans afoot to build two battery manufacturing facilities in Jackson County, Georgia for the production of EV batteries. 
While many of these projects support the high-tech industries, others are investing in U.S. food production, which is an important step in stemming pandemic-related shortages. Leprino Foods, the world's largest supplier of mozzarella and whey products, is making the single largest private capital investment in Lubbock, Texas' history with a new $870 million food production facility that will create 650 jobs. In Kansas, the Hilmar Cheese Company announced it will build a new state-of-the-art cheese and whey protein processing plant in Dodge City, investing $460 million and creating about 400 new jobs. 
One project directly resulting from the COVID-19 pandemic is that of Blue Star NBR, LLC and Blue Star-AGI, Inc., which will help address the shortage of U.S.-made personal protective equipment (PPE) by investing $714 million to establish the largest, most advanced nitrile butadiene rubber (NBR) manufacturing facility and nitrile glove production operation in the country in Wythe County, Virginia. 
Trade & Industry Development offers congratulations to all the winning projects, and we look forward to watching them unfold. 
Ford Motor Company and SK Innovation
Glendale, Kentucky
Kentucky has been at the forefront of U.S. automotive manufacturing for decades. The state's newest automotive project, however, is putting a twist on the manufacturing: it's electric. Ford Motor Company leaders have forecasted that at least 40 percent of global automotive sales will be electric vehicles (EVs) by 2030, and the company is preparing for this future in Kentucky, where the company has been manufacturing since 1913. 
In September 2021, Ford Motor Company and South Korea's SK Innovation announced the largest economic development project in Kentucky's history, a $5.8 billion investment that will create 5,000 jobs and ensure the commonwealth continues to be at the forefront of the American automotive industry.
Together, the two companies will build two electric battery plants known as BlueOvalSK Battery Park in the Glendale community of Hardin County. The project signals a shift within the automotive industry to prepare for future electrification, and helped ensure a record year for economic growth in Kentucky, as the state's private-sector new-location and expansion announcements topped $10 billion in total investment for the first time.
The two plants will be built on a 1,551-acre site near Interstate Highway 65 and will generate 86 gigawatt hours, making Kentucky the nation's largest producer of electric automotive batteries. The plants will assemble lithium-ion batteries to power the next generation of Ford and Lincoln electric vehicles, with production set to begin in 2025. 
The project required numerous organizations to work together, including Team Kentucky, the state's cabinet for economic development, as well as local economic development offices and governments, multiple utility providers and direct involvement from Governor Andy Beshear.
The BlueOvalSK project will directly create 5,000 jobs and attract related companies to Kentucky. It builds on Ford's already significant presence in Kentucky, which includes the Kentucky Truck Plant and Louisville Assembly Plant. The project also represents FDI growth, as SK Innovation is a South Korea-based holding company operating in the fields of energy, petrochemical, e-mobility battery and information electronic materials businesses.
"Ford is very excited to make this historic investment in the great state of Kentucky," said Ford North America COO Lisa Drake. "With this announcement, Kentucky will play an essential role as Ford fulfills its commitment to lead the electric vehicle revolution and create thousands of jobs in the commonwealth, and we look forward to working with Kentuckians to create the future together."
The J.M. Smucker Co.
McCalla, Alabama
Ohio-based J.M. Smucker Company's Uncrustables frozen sandwiches have proved to be one of the company's most popular products. Continued demand for Uncrustables has driven the brand's growth over time to approximately $500 million in annual net sales, demonstrating double-digit net sales growth annually over the past decade.
In November of 2021, J.M. Smucker Co. announced plans to build a new manufacturing facility and distribution center in Alabama for production of Uncrustables. The new facility will support the company's strategy to more than double its current production capacity. With increased production capacity, the company expects to grow the Uncrustables brand over the next five years to approximately $1 billion in annual net sales.
With a total financial investment of $1.1 billion, the new facility in the Jefferson County community of McCalla will be constructed over three phases, creating up to 750 jobs in the Birmingham region. The financial investment related to the project makes it the single largest economic development project in the history of Jefferson County, the state's most populous. Construction of the facility is expected to begin no later than January 2022, with production commencing in 2025. 
J.M. Smucker has pledged to hire 750 full-time employees with an average annual wage of $52,000. The Alabama Department of Commerce has projected that the plant's payroll will total $800 million over 20 years.
Under the Alabama Jobs Act, the J.M. Smucker Co. will receive a jobs credit and an investment credit to facilitate the project, along with other incentives from the State of Alabama, including $98.1 million in investment credit over 10 years, $8.96 million in jobs credit over 10 years, an economic development cash grant of $5 million, and state non-educational property tax abatement of $1.6 million for years 11to15 of a 15-year period. In addition, AIDT, the state workforce development agency, has committed to providing recruiting and training services valued at $4.8 million.
"We appreciate the support we have received from the State of Alabama and Jefferson County officials, and we look forward to being a part of the greater Birmingham community," said Mark Smucker, president and CEO of The J.M. Smucker Co.
Walmart
Lancaster, Texas
Lancaster, Texas has long been overshadowed by Dallas, its neighbor to the north. While Lancaster's employment base initially focused on manufacturing, its location adjacent to I-35E and I-20 and a short distance from I-45 and the 367-acre Union Pacific Intermodal/Inland Port facility encouraged the development of a number of distribution facilities. The latest is a facility for mega-retailer Walmart.
Walmart chose Lancaster to build two new high-tech facilities to support the company's growing supply chain network. The two facilities will be a 1.5 million-square-foot automated fulfillment center, set to open in 2023, and a 730,000-square-foot automated grocery distribution center, set to open in 2024. These two facilities are expected to be among Walmart's largest automated fulfillment and distribution centers. Employment at these facilities will be approximately 1,300 full-time jobs, of which 40 percent will require STEM skills.
The project has received more than $75 million in economic development funds, including $2 million in grants, nearly $14 million in real property tax rebates, $52 million in BPP property tax rebates, $4.2 million in construction sales tax rebates, and more than $3 million in Dallas County tax rebates. 
The investment – and the jobs it creates — are especially important in Lancaster, a minority-majority community. 
"We are making a significant investment in this region because of the inclusive, diverse and qualified pipeline of local talent that reflect Walmart's values," said Karissa Sprague, SVP of supply chain human resources at Walmart U.S. "Our investment in technologies and high-tech facilities paves the way for jobs of the future that are supported by automation and will allow opportunities for an upskilled workforce."
The Walmart projects help set the stage for future development that utilizes workers with higher skill levels, a better match for local residents with a B-rated school system featuring the state's only K-12 STEM program for its students.
Chem-Energy Corporation
Caldwell County, Texas
Comprised of the Austin and San Antonio Statistical Metropolitan Areas and roughly paralleling Interstate 35, the Texas Innovation Corridor encompasses 13 Central Texas counties with Texas State University occupying a position at the center. In 2021, the region announced its largest economic development win (measured by capital investment) in its history. 
Petroleum products giant Chem-Energy chose Caldwell County as the location to invest more than $1 billion in the development of two solar and battery power plant facilities. The solar power and battery pack facilities will feature a combined total of 400 megawatts in battery storage and 365 megawatts of solar power generation. The facilities will primarily serve the Electric Reliability Council of Texas (ERCOT) and the Texas power grid, as well as the local community, offering clean energy to regional power providers such as Bluebonnet Electric and the Lower Colorado River Authority (LCRA).
The first facility will be constructed on 3,511 acres in Caldwell Valley Ranch in the vicinity of Uhland, with construction to begin in the spring of 2022 and completed by the following year. The second facility will be located in the City of Martindale Extraterritorial Jurisdiction (ETJ). Construction is expected to begin following the completion of the Caldwell Valley facility. Additional facilities are planned across Central Texas in the future. 
The facilities are expected to bring 400 full-time, permanent positions in the first year, providing an average wage that will meet or exceed $53,200 a year, plus benefits. In partnership with Austin Community College – Hays Campus, the Martindale facility will also be home to the country's first standardized solar PV and battery storage training facility that will provide certifications for Chem-Energy team members. Initial hiring is slated to begin in early 2022 and the training facility is expected to be opened in late spring 2022.
In addition to assisting the company through the site selection process, the Greater San Marcos Partnership facilitated the collaboration between Chem-Energy and Austin Community College to create a training program at the ACC Hays Campus, which will train the first class of 75 to 100 technicians. In partnership with Austin Community College, the Chem-Energy facility will also be home to the country's first standardized solar PV and battery storage training facility.
"Caldwell County is the perfect strategic choice for our flagship operations in Texas," said Robert Hayward, COO of Chem-Energy Corporation. "With available land in a growing region, close proximity to Texas State University and a robust workforce pipeline, the Texas Innovation Corridor provides an ideal environment for our organization's growth."
Canoo, Inc.
Pryor and Tulsa Counties, Oklahoma
Startup electric vehicle (EV) company Canoo notes that its mission is to bring EVs to everyone. The company says it is reinventing the automotive landscape with innovations in design, pioneering technologies, and a business model that spans all owners in the full lifecycle of the vehicle. The company currently has offices in California, Texas, Michigan, and Minnesota, and is now making a $1 billion investment in Oklahoma after a decision process that attracted multiple state bids. According to Canoo CEO Tony Aquila, Oklahoma was chosen because of its leadership, energy-forward initiatives, strategic location and the hardworking ethic of its people. The new Canoo facility will be a manufacturing and technology center designed to deliver American-made electric vehicles to market at an affordable price.
Canoo's mega microfactory is expected to be operational in 2023 and will include a full commercialization facility with a paint, body shop and general assembly plant. The campus will also include a low-volume industrialization facility. MidAmerica Industrial Park is a 9,000-acre industrial complex in Pryor, Oklahoma, strategically located near some of the nation's most highly traveled thoroughfares.
In November 2021, Canoo announced it will bring two additional facilities to Oklahoma. Located in Tulsa, these two new R&D and software centers will support technology advances and spearhead development of proprietary software for vehicle safety and efficiency. In addition, the company will locate a customer support and financing center in Oklahoma.
All in all, the new Canoo facilities in Oklahoma are expected to create 2,700 new jobs. Based on an initial incentive evaluation, Canoo may qualify for and receive incentives through the Oklahoma Quality Jobs Program and the Oklahoma Governor's Quick Action Closing Fund. The company is also receiving a 400-acre site at Mid-America Industrial Park for its manufacturing facility.
"Oklahoma is fast emerging as a premier location for global innovation, supported by a committed and inspiring group of businesses, family, educational and government leaders," said Tony Aquila, Chairman and CEO of Canoo, Inc. "These transformational partnerships have helped build a skilled workforce and excellent research universities, making Oklahoma the right place to develop cutting-edge software for our total EV solutions."
Apple, Inc.
Wake County, North Carolina
Last year, Apple's search for its first East Coast campus culminated in the choice of Wake County's Research Triangle Park. The project will create a research and development, operations, and engineering hub in Wake County of at least one million square feet. The high-paying jobs created will be in areas including machine learning, artificial intelligence and software engineering.
Apple's new positions will offer salaries that average $187,000 – far higher than the $64,000 average in Wake County — creating a regional payroll impact exceeding $550 million per year. The tech giant's planned $1 billion, 3,000-job campus in North Carolina is not only impressive by size, it is also a project that will influence the trajectory of the local region and state for years to come.
"Apple's global name recognition and the scale of its new presence in the Research Triangle will elevate North Carolina's already strong reputation for producing highly skilled tech workers as well as having the quality of life and affordability that attract more of the same," said Christopher Chung, CEO of the Economic Development Partnership of North Carolina. "We expect other businesses — particularly in Silicon Valley and even globally — to take notice of this major announcement. And that will definitely boost our future business recruitment efforts." 
In an analysis written for WRAL Techwire, economist Mike Walden, professor emeritus at NC State University, said Apple's massive ripple effect will include attracting supplier and support companies to the region. Spending by thousands of new highly paid Apple employees will also fuel growth in the region's retail sector, Walden said.
The new North Carolina campus is part of Apple's plan to add 20,000 jobs and invest $430 billion across the country.
Apple's project in North Carolina will be supported, in part, by a performance-based state Job Development Investment Grant (JDIG) providing up to $845.8 million through 2061 — provided the company meets annual hiring and investment targets. The 3,000 new jobs will generate $1.97 billion in new tax revenues to the state over the 39-year grant period. Using a formula that takes into account these new tax revenues, the JDIG agreement authorizes the potential reimbursement to the company of up to $845.8 million spread over 39 years.
Leprino Foods
Lubbock County, Texas
Leprino Foods, the world's largest supplier of mozzarella and whey products, announced last year that it is making the single largest private capital investment in Lubbock, Texas' history, and the 12th largest capital investment project announced in Texas since 2003.
The project represents an $870 million investment and is expected to create 600 new jobs that will pay in excess of $50,000 annually. At any given point, 650 contractors will be working on the 875,000-square-foot food manufacturing facility with more than 300 miles of stainless-steel pipe, and it will take more than 4,500 unique contractors over the next three years to build it and get it fully operational. As a result of the project, 19th Street, just outside of Lubbock's east loop, will be upgraded, and a pipeline will be built to take Leprino's excess water back to Lake 6, eventually filling Lubbock's future Lake 7.
The impact of the project is expected to be immense and far-reaching. The facility will bring high-paying jobs and economic opportunities to Lubbock, giving the residents of East Lubbock the opportunity for a secure career. It will also provide graduates of Roosevelt ISD, South Plains College, and Texas Tech University a chance to remain in Lubbock. It will strengthen the region's dairy industry, helping small towns throughout the South Plains. Finally, it will provide another water source for the City of Lubbock as it grows. Overall, the project is expected to have a $12.6 billion impact on the region over the next 10 years.
The total incentive package for Leprino Foods was $130 million with $44 million in the cost of land, job creation incentives, capital investment incentives, survey costs, and utility expenses such as water and sewer, gas, etc. Of the total incentive package, $86 million was in 313 Agreement as well as city and county tax abatements. In addition, a Texas Enterprise Fund (TEF) grant of $4.2 million has been extended to Leprino Foods Company. 
"From the beginning of this courtship, it was evident Leprino Foods shared the same values of West Texas and our commitment to our people and to agriculture," said John Osborne, President and CEO of the Lubbock Economic Development Alliance. "In addition to LEDA's many private partners, this project was especially made possible by the combined efforts of the City of Lubbock, Lubbock County, the State of Texas, Roosevelt ISD and Texas Tech University."
Toyota Motor Manufacturing, Indiana, Inc.
Gibson County, Indiana
TMMI's announcement of a major $800 million expansion in its existing Princeton, Indiana site marks the company's third expansion on the site in the last four years, following investment announcements in 2020 and 2017 to invest a combined $1.3 billion in its Princeton operations and create 550 new jobs. With the new project, Toyota's total investment in the Princeton site has reached $6.6 billion. The company now assembles more than 420,000 vehicles there each year, including the all-hybrid Sienna minivan, Highlander/Highlander Hybrid SUV and Sequoia full-size SUV. 
The new $803 million investment, which is expected to create 1,323 new jobs, will equip the Princeton manufacturing line for two new electric vehicles, one Toyota and one Lexus, officially introducing the Lexus line to TMMI. The two all-new vehicles join Toyota's electrified product portfolio and will help the company get another step closer to its global commitment toward carbon neutrality by 2050. 
The investment will also support employee training and supplier re-tooling at supplier facilities. Production of the new vehicles is expected to begin in mid-to-late 2023. TMMI, which currently employs more than 7,000 people in southwest Indiana, has already begun filling production jobs for the plants.
The Indiana Economic Development Corporation (IEDC) board of directors is offering Toyota Motor Manufacturing Indiana up to $7.25 million in conditional tax credits and up to $1 million in conditional training grants based on the company's job creation projections. The IEDC will also offer up to $6.75 million in conditional tax credits from the Hoosier Business Investment tax credit program based on the company's planned capital investment in Indiana. These tax credits are performance-based, meaning the company is eligible to claim incentives once workers are hired and investments are made. 
"Toyota has been an incredible partner to the state of Indiana for nearly 25 years, and we're thrilled to continue that partnership in order to drive our economy forward," said Indiana Governor Holcomb. "Indiana is proud to be home to the highest concentration of manufacturing jobs in the nation, while providing a skilled workforce that is contributing to the success of companies across a variety of industries. I can't thank Toyota enough for the role they play in the strength of our manufacturing sector."
Blue Star NBR, LLC and Blue Star-AGI, Inc.
Wythe County, Virginia
The demand for American-manufactured personal protective equipment (PPE) has strongly escalated in recent years due to the global COVID-19 pandemic and the resulting bottlenecks in foreign manufacturing and shipping. Blue Star NBR, LLC and Blue Star-AGI, Inc., a joint venture between Blue Star Manufacturing and American Glove Innovations (AGI), is stepping up to help fill the gap when it comes to nitrile gloves, and it has chosen Virginia's Wythe County for its new operation.
The joint venture has committed to investing $714.1 million to establish one of the U.S.'s largest, most advanced nitrile butadiene rubber (NBR) manufacturing facilities and nitrile glove production operations in Wythe County's Progress Park. The contiguous manufacturing facilities are expected to occupy more than 200 acres – with the potential to triple in size in future phases — and incorporate multiple large-scale vertically integrated production plants to support continued growth. Virginia successfully competed with Tennessee and Texas for the project, which is expected to result in nearly 2,500 new jobs within three to five years.
The project will leverage regional water and sewer upgrades to be funded by the Commonwealth through an MEI-approved investment of $8.5 million. The Virginia Tobacco Region Revitalization Commission approved $1.02 million from the Tobacco Region Opportunity Fund to support additional public infrastructure for the project. The company is eligible to apply for benefits from the Railroad Industrial Access Program, administered by the Department of Rail and Public Transportation. In addition, support for job creation will be provided through the Virginia Talent Accelerator Program, a workforce initiative created by the Virginia Economic Development Partnership in collaboration with the Virginia Community College System and other higher education partners.
Once it is complete, the campus will become one of the world's most innovative, expansive, advanced, eco-conscious, efficient, automated, AI-driven, and vertically integrated nitrile glove manufacturing facilities. The facilities will all be located on the same campus, which will optimize the cost of goods, reduce freight, improve logistics, and accelerate overall speed-to-market. The investment represents the largest job creation project in Southwest Virginia in a generation.
The first of Blue Star-AGI's facilities is expected to have a launch capacity of eight billion gloves each year. The company expects to quickly and efficiently bring to market its additional glove production facilities with a full-scale plan to reach 60 billion gloves per year, primarily for the North American market. 
"American Glove Innovations is thrilled to be partnering with Blue Star NBR to create the world's most innovative, fully integrated facility to provide Americans with what they rightfully deserve and what is much needed throughout the pandemic and far into the future," said Blue Star-AGI Co-CEO Marc Jason. "We felt that there was a very timely opportunity to not be dependent on the whims of Asia when we have right here, in America, all the skills, capabilities, and intelligence to be market leading, self-sufficient and highly competitive.
Danimer Scientific
Decatur County, Georgia
Headquartered in Bainbridge for over a decade, Danimer currently employs more than 100 people in southwest Georgia. The company's renewable and sustainable biopolymers are used in single-use and other plastic products. These materials are biodegradable and compostable and are used by clients in industries such as food packaging, bottling and other traditional packaging sectors. Applications for Danimer's biopolymers include additives, aqueous coatings, fibers, filaments, films, hot-melt adhesives and injection-molded articles. 
In March 2021, Danimer and Mars-Wrigley announced a partnership to develop an innovative home compostable packaging, with SKITTLES as the brand's first product to use the new packaging. Danimer expects to construct an additional two million-square-foot facility near its current 25-acre campus, which is located at 140 Industrial Boulevard in Bainbridge. The company will hire for technical positions and careers in production, maintenance, and management. Overall, the project will create about 400 new jobs and retain 101 existing ones. 
The project marks the highest capital investment and job creation in the southwest Georgia region. Danimer's investment will not only provide hundreds of jobs in a rural region but will offer an average wage that exceeds the county's current average.
The project qualifies for several state and local incentives. At the state level, it will receive sales and use tax exemption on qualified construction materials, project development grants, Georgia Quick Start funds and job tax credits. At the local level, it will qualify for property tax abatement and land donation. 
"Danimer Scientific would not be what it is today without the support we have received from the Bainbridge community over the years," said Michael Smith, COO at Danimer Scientific. "In particular, we would like to thank the Development Authority of Decatur County and the State of Georgia for their assistance in making this process smooth and efficient as we prepare plans for the new facility."
Intuitive
Gwinnet County, Georgia
Intuitive, a pioneer in robotic-assisted surgery, announced plans last year to invest more than $500 million in its current campus in Gwinnett County. The $500 million expansion is expected to create 1,200 new jobs and retain 180 existing jobs. Intuitive will pay an average salary of over $130,000 annually for these new employees.
Headquartered in Sunnyvale, California, Intuitive is the manufacturer of the da Vinci robotic-assisted surgical systems and Ion bronchoscopy system. Surgeons worldwide have completed more than 8.5 million surgical procedures using Intuitive's da Vinci systems. Growing demand for robotic-assisted technologies around the world fueled this expansion. Present in Georgia for a decade, the company plans to grow its campus to include more than 750,000 square feet of manufacturing and engineering operations, state-of-the-art training facilities for surgeons and hospital care teams and administrative offices. Intuitive is expected to open its new campus in phases, with completion by 2024. The company plans to hire for a variety of roles in manufacturing, production, distribution, engineering, sales, training and customer service. 
Director of Corporate Solutions and Cybersecurity Kristi Brigman represented the Georgia Department of Economic Development's (GDEcD) Global Commerce division on the project, together with Partnership Gwinnett, the City of Peachtree Corners, the Metro Atlanta Chamber and Georgia Power.
The project made use of a number of economic development incentives, including project development grants, competitive project designation building construction sales and use tax exemption, manufacturing machinery and equipment grants, Georgia Quick Start funds and quality job tax credits, all from the state. Local agencies provided property tax abatement, fee waivers, pedestrian crosswalk installation and workforce development grant funds. 
"Intuitive needs a highly educated, committed, and diverse workforce; quality infrastructure; and the right geography to meet the rising demand for minimally invasive surgical technologies," said Gary Guthart, CEO of Intuitive. "We've found that here, and we're excited to continue to grow in the state. We are committed to hiring a diverse and inclusive workforce as we expand our presence in Georgia."
SKC
Jackson County, Georgia
SK Group is no stranger to Georgia. The company, which is one of the largest conglomerates in South Korea, first established itself in Newton County, Georgia in 1996. Last year, the company announced what will be its third major investment in the state. In addition to the SKC location in Covington, SK Innovation plans to invest nearly $2.6 billion in developing two battery manufacturing facilities in Jackson County to supply electric vehicles. The project is expected to create about 400 new jobs. 
Founded in 1976 as a specialty material company, SKC has consistently expanded its businesses areas through innovation. The company's first facility in Georgia has become one of the major polyester films (PET film) producers in North America, providing high-quality, environmentally friendly service as a base-film market leader. Throughout the COVID-19 pandemic, the facility pivoted manufacturing to produce face shields and other PPE safety products.
After various related work in multiple countries, Dr. Sung Jin Kim, SKC Director of New Business Development, served as a research professor in the Electrical and Computer Engineering department at the Georgia Institute of Technology from 2012 to 2015. During his time at GIT, Kim helped develop glass substrate technology through research conducted at Georgia Tech Packaging Research Center by working with the Center Team and global semiconductor supply chain companies.
At the state level, the project was awarded a number of grants and incentives, including a project development grant, quality job tax credits, Georgia Quick Start funds, sales and use tax exemptions on qualified construction materials, manufacturing machinery and equipment credit, and University System of Georgia Strategic Research and Education Partnership incentives. At the local level, the project received land grants, fee waivers and property tax abatement. 
"SKC strived to develop innovative technology solutions by working with major U.S.-based semiconductor players for many years," said Dr. Kim. "The initial scientific research outcomes at Georgia Tech greatly inspired our disruptive, glass-based semiconductor solutions. Our new technology will be key in enabling the utmost performance with minimal power consumptions for high-performance computing, as well as for high-speed communication applications, and this technology is scalable for many other technology needs. Georgia will be a basecamp for SKC's AI and high-speed data center semiconductor applications."
Hilmar Cheese Company
Ford County, Kansas
Hilmar Cheese is a global cheese giant. The company manufactures multiple cheese and whey products for domestic and international distribution. It produces more cheese from its California headquarters site than any other manufacturer globally. 
Last year, the company announced plans to build a new state-of-the-art cheese and whey protein processing plant in Dodge City, Kansas. The Dodge City location will become Hilmar's third operating plant nationwide, alongside Hilmar, California and Dalhart, Texas. The project is the largest of its kind ever in Southwest Kansas. The company expects to create 270 jobs at this one facility, along with 400 to 500 additional new jobs over the next 10 years from new and expanded dairy facilities and supply chain manufacturers and distributors. The new facility represents $460 million in capital investment. The project is estimated to bring an additional $550 million in capital investment and 750 new jobs within a 50-mile radius of Dodge City by late 2023.
Hilmar Cheese Company CEO & President David Ahlem called Dodge City an "ideal choice" given its central location, critical existing infrastructure, proximity to the growing local dairy industry and business-friendly climate.
At the state level, the project has been offered a number of incentives by the Kansas Department of Commerce, including funds from the High Performance Incentive Program, Promoting Employment Across Kansas and the state's job creation fund. Locally, the company will take advantage of industrial revenue bonds. 
The financial impact of Hilmar selecting Dodge City will provide two to three times the capital investment due to the implementation of new dairy facilities and expansions of current dairies. The project is so large, in fact, that the Southwest Kansas region is expected to show an increase in population due to new jobs created for the first time in over 100 years.
"We greatly appreciate the warm welcome from the State of Kansas and the City of Dodge City officials whose values of integrity and excellence closely align with ours," said David Ahlem, President and CEO of Hilmar Cheese Company. "Dodge City gives us many opportunities, including a local and skilled labor force, a supportive and expanding agricultural region, and an excellent transportation network that allows us to easily reach our expanding markets. We want our plant to be as good for the environment as it will be for the local economy. We'll use technologies and sustainable practices to promote carbon neutrality."
Walmart
Spartanburg County, South Carolina
Lyman, South Carolina, is a suburb of Spartanburg, an up-and-coming city in South Carolina's upstate region. Like many South Carolina towns, Lyman's roots are as a textile town, and redevelopment of the area has had its challenges. Last year, retail giant Walmart announced plans to build a new, high-tech distribution center for fresh and frozen groceries in the town. The $450 million investment is expected to create more than 400 new supply chain jobs.
The effects of an established, global corporation like Walmart locating in a small-town community like Lyman are wide-reaching. The jobs could potentially impact 400 households in town, which is nearly 40 percent of the community population, and economic benefits will reverberate in the region for years to come. 
The new, high-tech distribution center for fresh and frozen groceries will occupy a 720,000-square-foot facility that is scheduled to open in 2024. It will rely on the combination of Walmart associates, automation technology, robotics, and machine learning to process grocery perishables – such as produce, eggs, dairy, flowers and frozen goods – and deliver them to nearby stores. The facility marks Walmart's largest grocery distribution center to date and will move two times more product than a traditional grocery distribution center, in addition to presenting new technology-focused job opportunities in the region.
South Carolina's Coordinating Council for Economic Development has approved job development credits related to the project.
"Walmart's high-tech grocery distribution center will include game-changing innovations that are radically disrupting the supply chain, getting products onto shelves for our customers even faster, while saving time for our associates," said Walmart U.S. Senior Vice President of Automation and Innovation, David Guggina. "We're proud to be opening Walmart's largest automated grocery distribution center in Spartanburg County and look forward to bringing new STEM job opportunities to the region."  T&ID