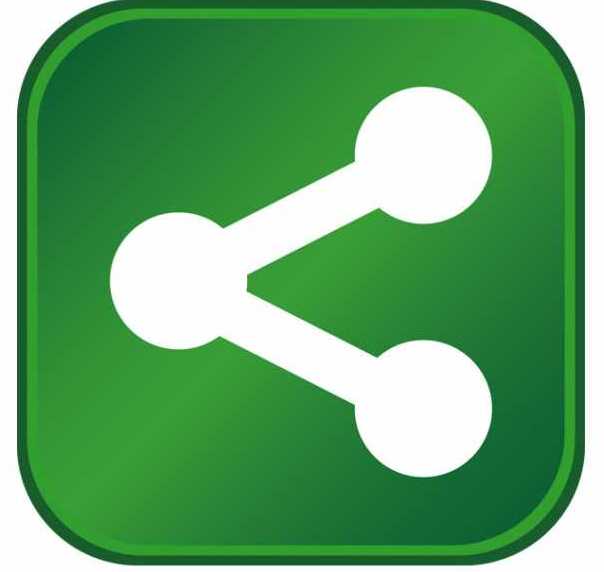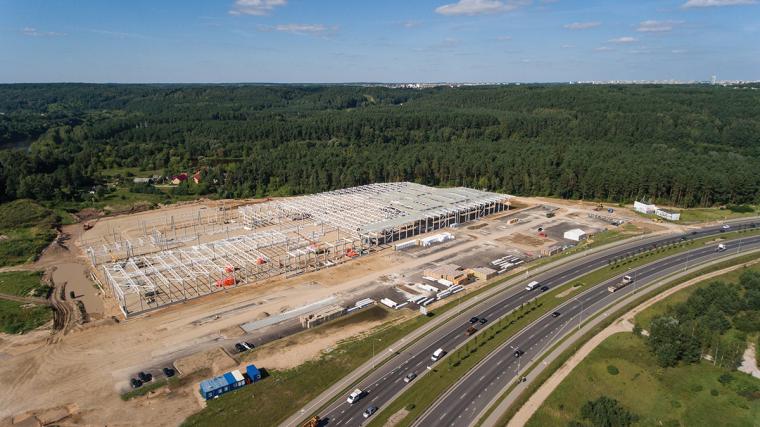 Certified industrial sites are coveted by many site selectors for all the amenities and conveniences they provide. They are located in sought-after, business-friendly areas around the country, as is evident here.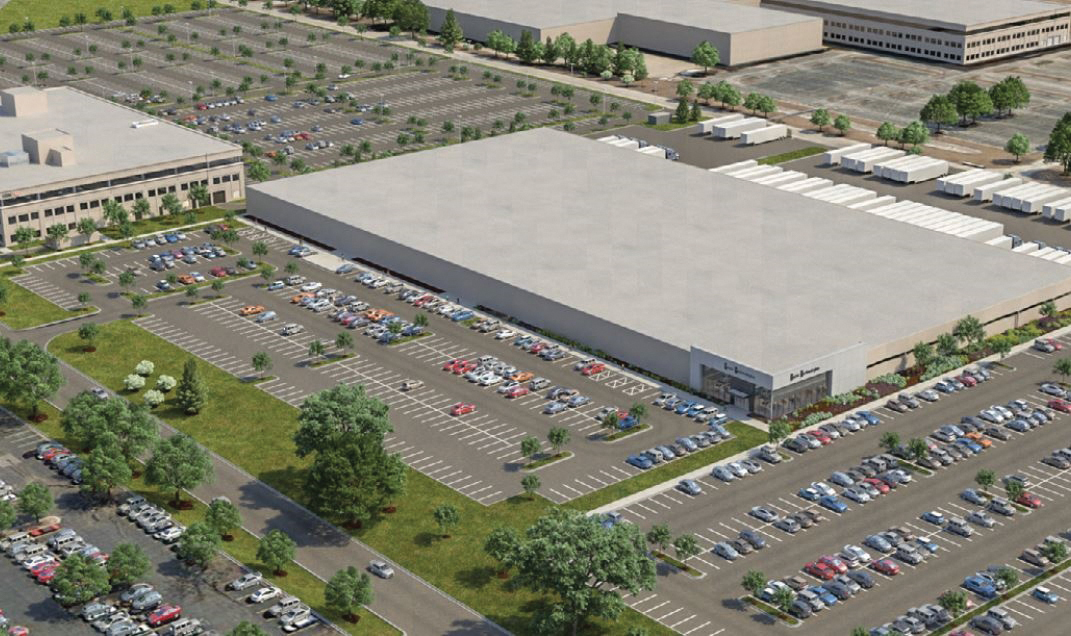 Arlington Heights, Illinois
Northwest Crossings in Arlington Heights, Illinois, is a premier industrial site opportunity for businesses looking for outstanding access to customers. The site at 1501 W. Shure Drive was renovated in the past year and offers up to 200,000 square feet of air-conditioned industrial space. The building also offers eight exterior dock doors, 16,000 amps of power and nearly 800 parking spaces.
One of the site's top benefits is access. Northwest Crossings is fronted along IL-53, which provides direct, unlighted connections to I-90, I-290 and I-355. This provides a company with immediate access to customers and suppliers throughout the Chicago area and is located only a 20-minute drive from both Chicago Executive Airport and O'Hare International Airport.
Overall, Arlington Heights is a marquee destination for any business. Its 3,000-plus companies and over 50,000 daytime workers make Arlington Heights one of the largest business communities in the Chicago area. It's further boosted by great demographics and quality of life. Nearly 76,000 people call Arlington Heights home, bringing an average household income of over $100,000. Meanwhile, students in the community go to six of the top 40 high schools in Illinois per a U.S. News & World report. Arlington Heights also features over 50 public parks and one of the top public libraries in the country for its size (per Library Journal).
HSBC agreed, when this Fortune 100 corporation relocated its North America headquarters and 1,500 jobs to the site in 2016. Arlington Heights and Northwest Crossings is a top-notch destination for business.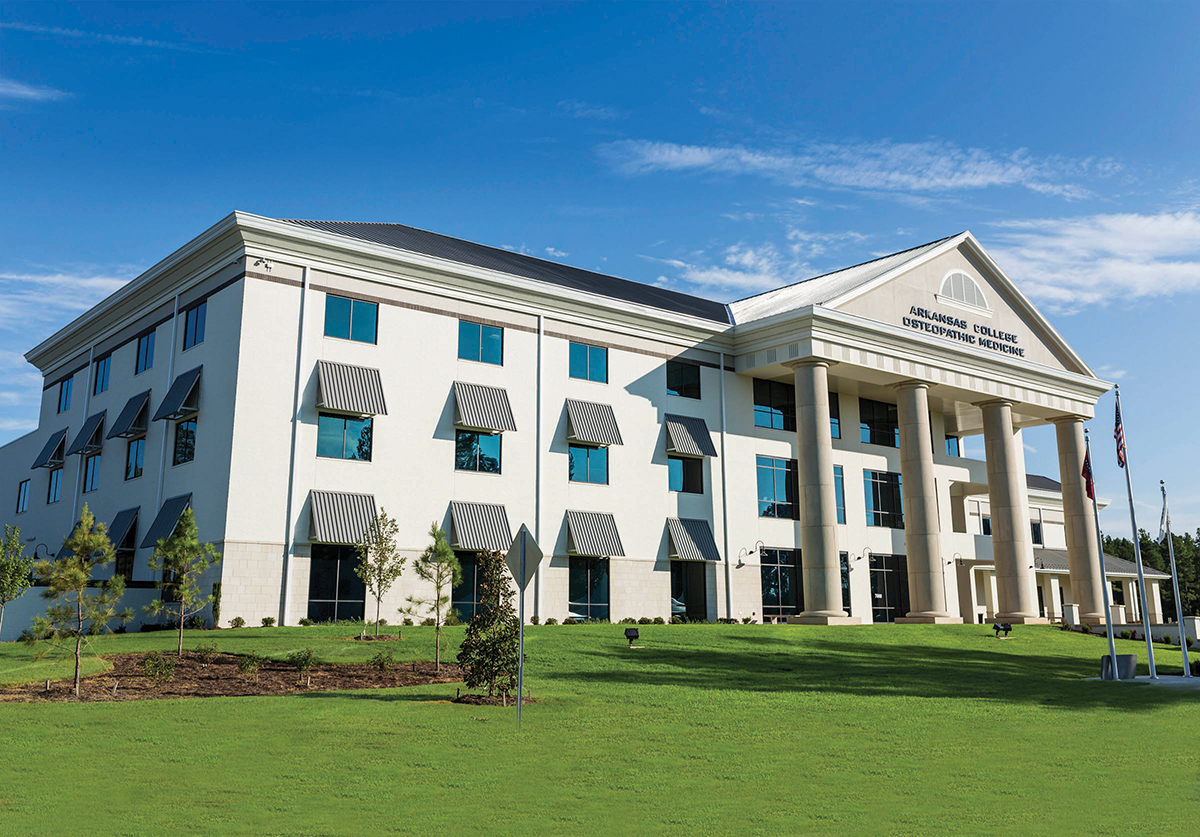 Chaffee Crossing: Arkansas
The incredible success emanating from Chaffee Crossing in Fort Smith, Arkansas, has investors around the globe asking: What is Arkansas' magic formula to have attracted $1.5 billion in capital investments to its second-largest city?
Arkansas' premier economic development project portfolio includes 7,000 acres of land strategically located in the center of the continental U.S. complete transportation assets — two U.S. interstates, the Arkansas River, multiple Class I rail lines and commercial air service, a solid mixed-use master plan and a healthy list of federal, state, regional and local partners.
A new section of Interstate 49 through the heart of Chaffee Crossing provides a direct route to Winnipeg, Canada. Interstate 40 brings goods and people from coast-to-coast. Two ports on the Arkansas River are minutes away. Multiple Class I rail lines and regional airports provide comprehensive air services for freight and travelers. Combined with a skilled, trainable workforce, the region is prime for manufacturing, intermodal warehousing and distribution centers.
Over the past 10 years, Chaffee Crossing has attracted headquarters sites for 15 organizations, a new medical college, 24 residential developments and numerous recreational amenities. Multiple universities in the region offer customized workforce training.  Approximately 1,600 acres remain available for sale and development.
By maintaining a balanced mix of industry, commerce, lifestyle, education and recreation, Chaffee Crossing is creating a healthy economy for western Arkansas and the entire state.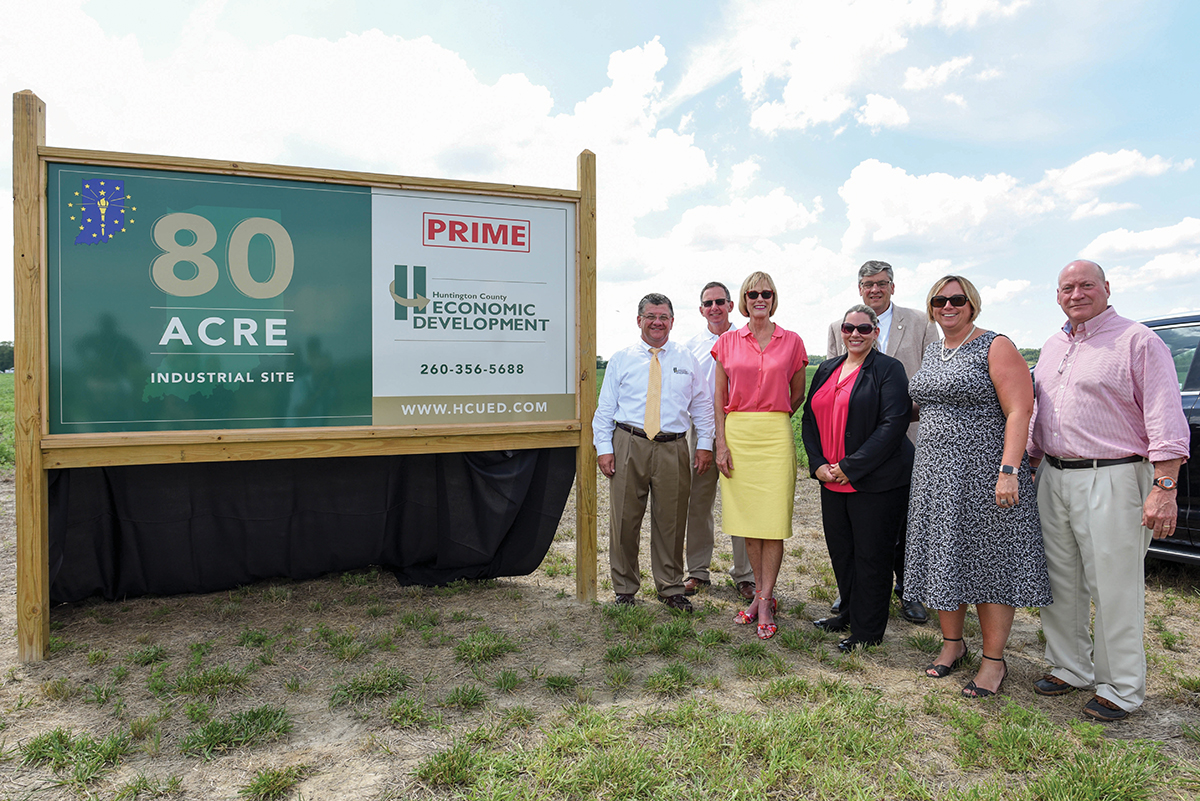 Huntington County, Indiana
The Brickley Industrial Site 1 at I-69 Exit 278 in Huntington County, Indiana, as having earned the State's PRIME Site Certification designation. The 80-plus-acre site is the only site in Northeast Indiana having earned the State's highest development readiness designation.
The Indiana Site Certified PRIME designation requires extensive site due diligence and goes beyond routine readiness designations by additionally requiring either ownership of the site by a local unit of government or local economic development organization or regional economic development organizations by an option agreement with the site owner.  Additional due diligence includes an ALTA Survey, Archaeological Studies, Environmental Phase I Report, Geo-technical Studies, Wetlands Research and more.
This is the only site in Northeast Indiana to have achieved this level of readiness.  Jodi Golden, OCRA executive director, acknowledged, "We recognize that a lot of time, energy and collaboration goes into earning the Indiana Site Certified designation, especially PRIME. I commend the Huntington County Economic Development Corporation and their local partners for working together to make the Brickley property ready for development."
"Earning the PRIME Certification is not a guarantee a company will build here but it will hyper-accelerate their interest in the site and no development will take place without the research we've already completed. The State's program and our work will combine to save employer prospects months of work and tens of thousands of dollars," said Mark Wickersham, executive director of Huntington County Economic Development Corporation. 

Greenwood, Mississippi
Greenwood, Mississippi, may seem an unlikely spot for aviation-related business, but the Greenwood-Leflore Airport (KGWO) is home to a number of them and is looking for more. Located 98 nautical miles south of the FedEx Superhub in Memphis, the airport is home to the GE Capital Aviation Services disassembly facility. Hundreds of thousands of aircraft parts, from engines and landing gear to avionics and flight controls, have been recycled there.  
The airport has a 60-acre concrete ramp and a primary runway with an ILS, high-intensity lighting with MALSR and the strength to support aircraft weighing up to 560,000 lbs. The airport is tower controlled and offers radar services via Memphis Air Route Traffic Control Center. The Greenwood Fire Department, working with the airport, maintains a robust rescue and firefighting capability, providing a level of protection equivalent to an FAA Index E, or ICAO RFFS Category 10. The airport has 150 acres of land available at very attractive annual lease rates and can offer a broad range of incentives.
Greenwood is home to an interesting mix of manufacturers including Hickok Manufacturing Group (an FAA Repair Station), Milwaukee Electric Tool and Viking Range Corporation. Milwaukee recently completed a $16.8 million expansion of its local manufacturing facility, adding 126 jobs and is planning another expansion.
Greenwood amenities include a boutique hotel and spa and regionally recognized restaurants.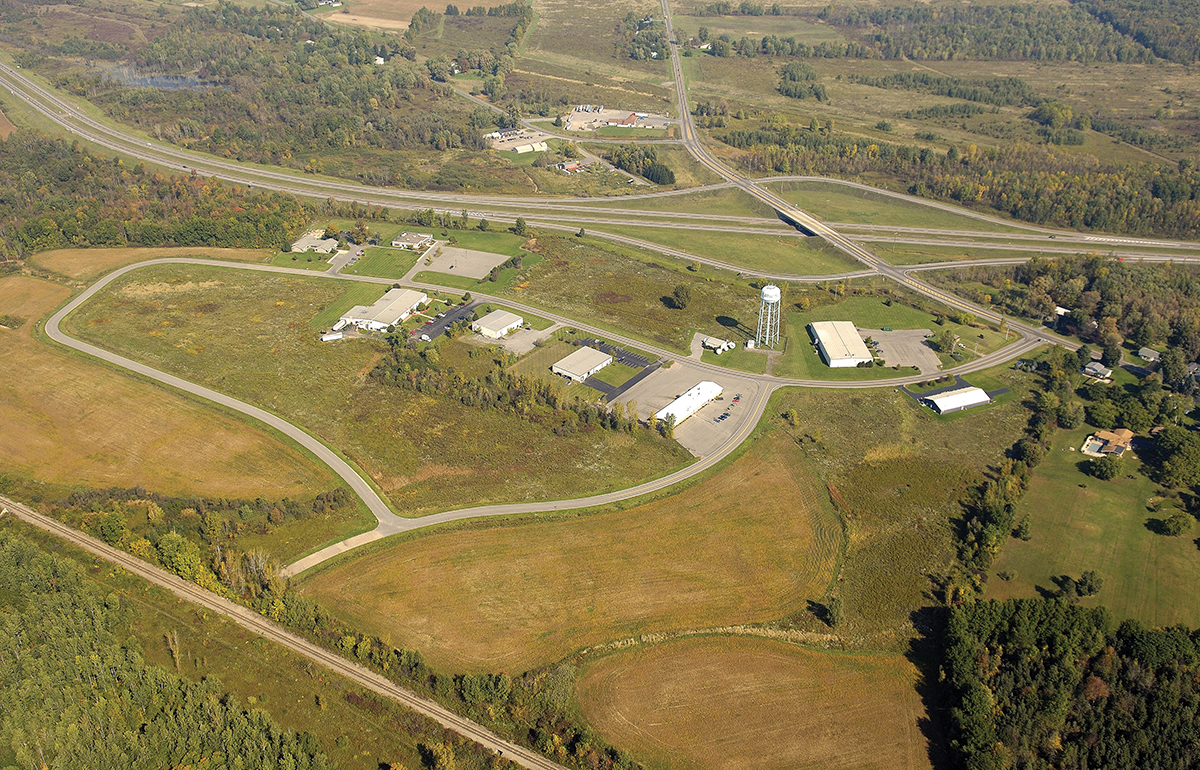 Oswego County, New York
Oswego County, New York, boasts three public industrial parks with modern industrial infrastructure and access to a skilled workforce. Over 250 available acres will suit almost any type or size of industrial development project.
Oswego County Industrial Park in Schroeppel is Shovel Ready NY certified. The park is situated between NYS-481 and CSX heavy duty rail, with excellent accessibility to Hancock International Airport to the south. Due to its proximity to Syracuse and the availability of customized workforce training, the park has become a hot bed for R&D companies such as Otis Technology, SAM North America and R&D Design and Associates. 
Lake Ontario Industrial Park (LOIP) is located near the shores of Lake Ontario in Oswego. The park features direct connectivity by rail to the deepwater Port of Oswego. LOIP has heavy industrial infrastructure and plentiful access to high-quality water. The Park is home to Northland Filter International and has corporate neighbors such as Novelis, Dynegy and Exelon Nuclear.
Oswego County Airport Industrial Park in Volney is adjacent to the Oswego County Regional Airport. The airport generates significant traffic from major regional corporations and private pilots. The park has great potential for manufacturing and logistics companies that would benefit from direct flight access and modern communication infrastructure.
Detailed engineering and design work has been performed at each of the industrial parks to streamline the development process.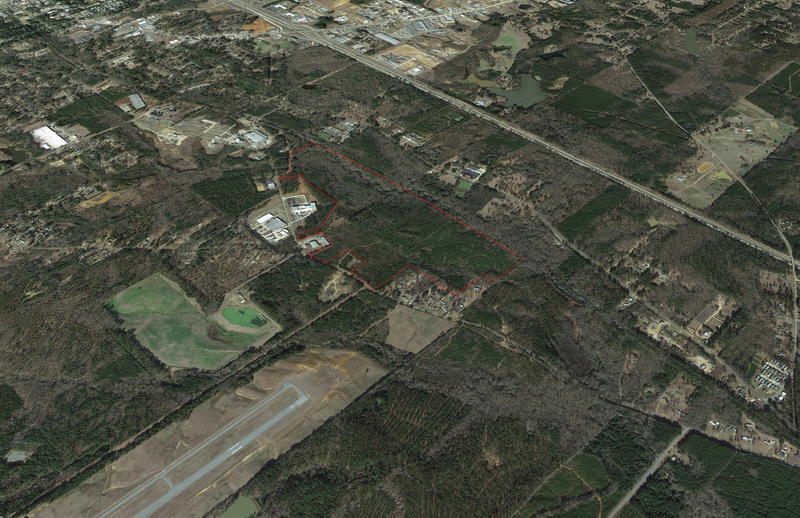 Ruston, Louisiana
Ruston, centrally located in northern Louisiana, is the Parish Seat of Lincoln Parish (County).  Ruston has many advantages for new and expanding businesses. Ruston lies at the intersection of Interstate 20 and Highway 167, providing easy access to a number of national markets. The City has a Kansas City Southern (KCS) rail line and a regional airport to provide additional means of transportation with infrastructure in place to support further growth and development. The City of Ruston installed a 30-mile fiber network around the city, providing 10 Gbps for local businesses. Lincoln Parish is home to a diverse economic base of both domestic and internationally based companies, including advanced manufacturing, technology/support services, healthcare and financial services. In anticipation of further development, the City of Ruston purchased 150 acres in the Ruston Industrial Park – a site that will be certified by Louisiana Economic Development as "Development Ready" within coming weeks. The site is adjacent to the KCS rail line, within 1.4 miles of Interstate 20, and within 2.3 miles of the Ruston Regional Airport. 
Ruston is an ideal place to start, expand or grow business. Mayor Ronny Walker ensures a business friendly atmosphere, infrastructure to support business, access to a top-tier university and a great quality of life.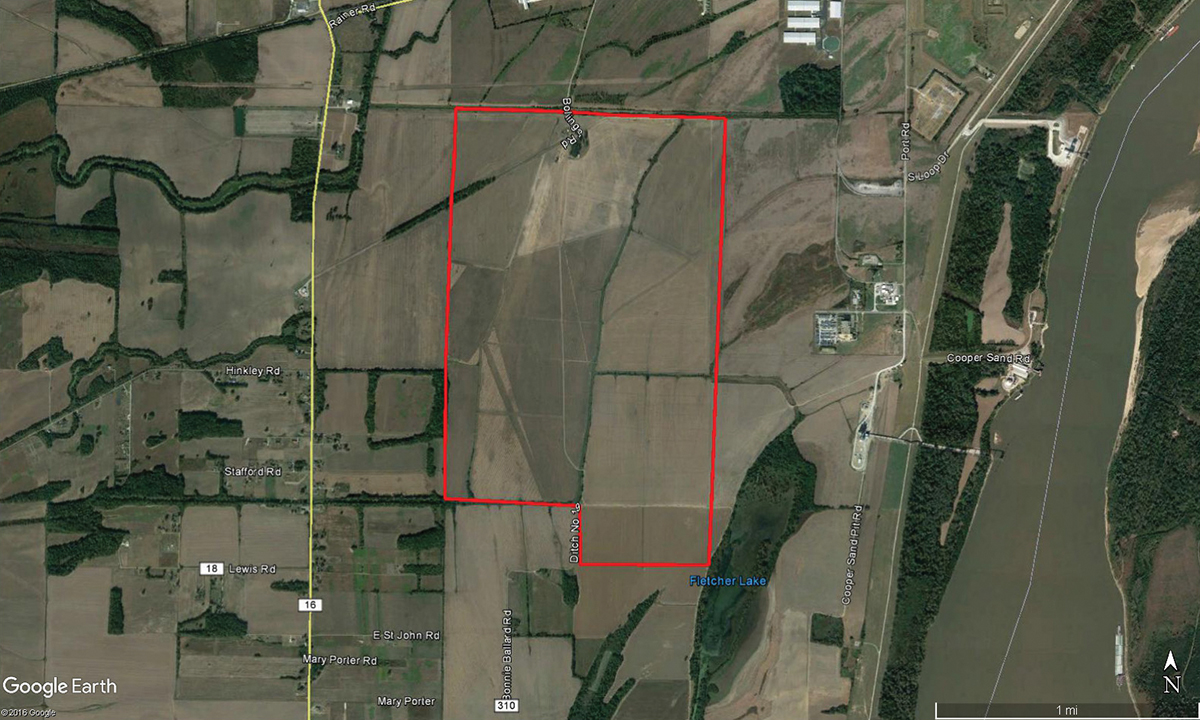 West Memphis, Arkansas, Megasite
The West Memphis, Arkansas, Megasite is comprised of approximately 1,400 acres and provides an ideal space for any large company looking to expand facilities in the Southeast. Combining a central location, access to all types of freight, local utilities and above all, lower costs compared to similar locations, the WMMS has everything needed to take a business to the next level.
The site is located near the Port of West Memphis and a just a five-mile drive from I-55 and I-40. Currently, the site is privately owned with existing options to the City of West Memphis. Having been used as farmland for 60-plus years, there are no wetland issues and the entire site is flat, generally with less than five feet of elevation change. The north side of the site is bounded by a large, earthen drainage ditch; the west side has truck route frontage; a railroad corridor is currently under development along the east side and other farmlands are found to the south of the site. Railroad improvements are currently under construction in the vicinity and design for road extension to the site is underway.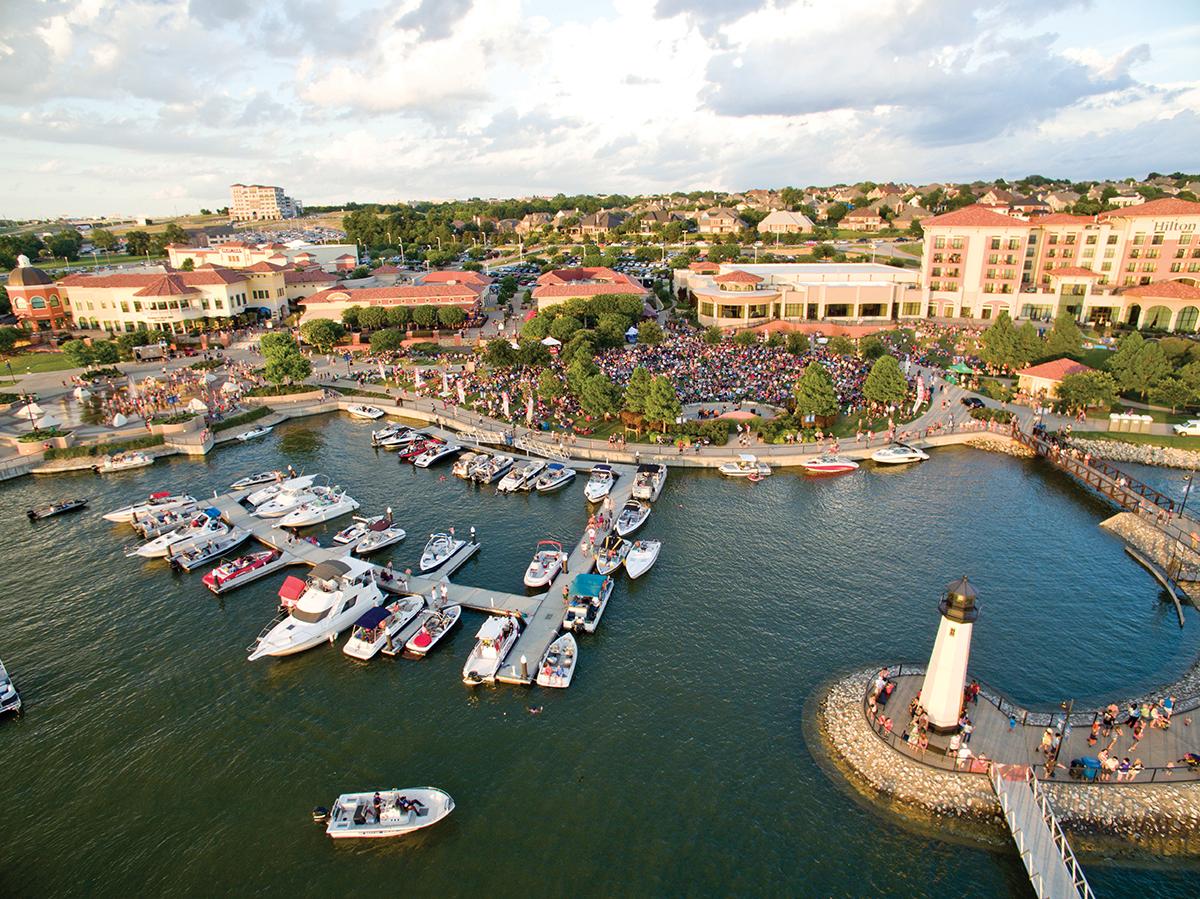 Rockwall, Texas
Located on Interstate 30 just east of Dallas and nestled on the shores of Lake Ray Hubbard, the City of Rockwall, Texas, has incorporated two very dynamic aspects of living; the amenities of a big city with hometown charm. The community has grown to become prosperous and known for its expanding business and entertainment districts.
The Harbor, which sits on the shore of Lake Ray Hubbard, has grown into an exciting location that attracts local residents, visitors and corporate businesses with Class A office space. The luxurious Hilton Dallas Rockwall Lakefront hotel has abundant conference space to accommodate business gatherings and large events.
Business districts such as the Rockwall Technology Park encompass over 400 acres of land and have flourished immensely. Corporations such as SPM, L-3 Technologies, Bimbo Bakeries USA, Col-Met Engineered Finishing Solutions, Channell Commercial Corporation, Pratt Industries and many others call Rockwall home. The Rockwall Economic Development Corporation is dedicated to ensure the growth of Rockwall by attracting and expanding businesses by offering land incentives and site development grants.
Businesses are choosing to relocate and expand in Rockwall because of its regional location and interstate accessibility. Rockwall Economic Development Corporation is actively recruiting businesses and businesses are growing and prospering.   T&ID
About the Author