Michael Mertes
Business Development Manager
33 South Arlington Heights Road
Arlington Heights, Illinois 60005
Phone : 847-368-5220
Toll-free : N/A
Fax : 847-368-5988
Email : MMertes@VAH.com
Website : www.vah.com
About

Arlington Heights Economic Development
Arlington Heights is a community of approximately 78,000 residents strong, making it one of the largest municipalities in the Chicago area.  Arlington Heights offers a vast array of cultural and recreational opportunities, including 50+ public parks and facilities, a 5-star Library (per The Library Journal), an award-winning Downtown, the 300-seat Metropolis Performing Arts Centre, and the iconic Arlington International Racecourse, one of the premier horse racing tracks in the country.
Arlington Heights offers businesses just as much as it offers its residents, with over five million square feet each of first floor commercial/retail space, office space, and industrial/flex space.  Several major companies are significant employers in Arlington Heights, including Amazon, HSBC, and United Arlines.  Also based in Arlington Heights is The Daily Herald, one of the country's 75 largest newspapers by circulation.  The community boasts an educated, diverse daytime population of over 40,000 workers.
Location is one of the community's greatest assets.  Arlington Heights has immediate access to three interstate expressways.  Two Metra commuter rail stations, as well as Union Pacific freight rail, also serve us.  Meanwhile, O'Hare International Airport is just a 10–15-minute drive away.
Arlington Heights remains a hotbed of development and investment.  In just the past year, nearly 1,000 new residential units have been approved or begun construction.  Various financial assistance programs are also available to large and small companies alike.
Alternative Energy & Fuels
Back Office/Call Centers/Data Centers
Food & Agriculture Related
Logistics, Warehousing & Distribution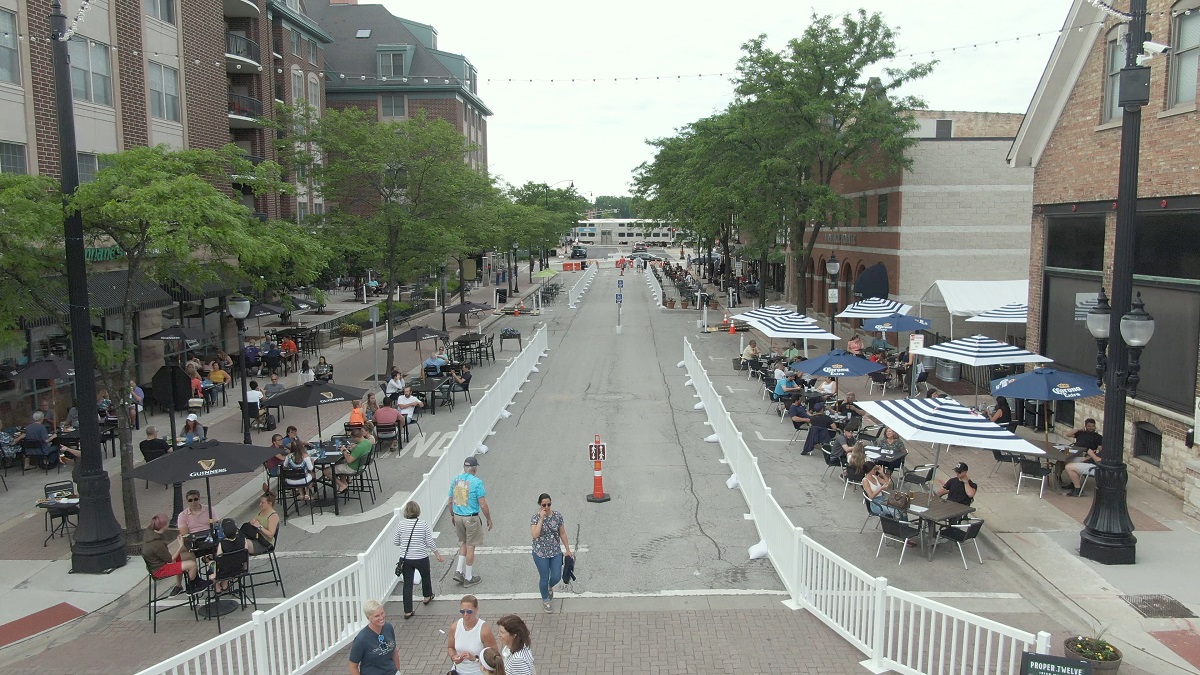 Featured Locations |
Feb 24, 2021
Arlington Heights is a growing, thriving municipality just northwest of Chicago, home to nearly 76,000 residents with a median annual household income...more>>