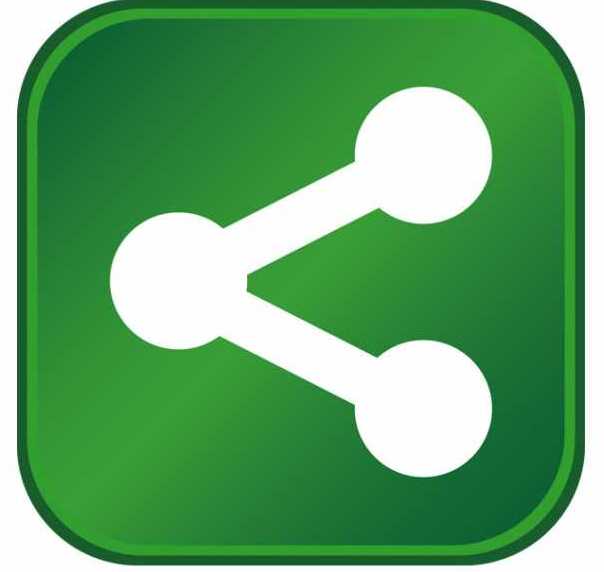 As predicted, it took just the whisper of an improved job market for a significant number of adventurous employees (nearly two million in April alone) to jump ship for what they believe are greener pastures, a move most would not dare have taken a year ago. The message is that quality of life is taking on renewed importance, and that has a rollover effect to employers and ultimately to the communities in which those employers are located or might plan to locate.
Communities are, of course, on high-alert that economic development studies have proved that employee retention and recruitment may be harmed by quality of life deterioration. Consequently, many communities are treating quality of life as a strategic resource with rejuvenated verve.
That said, the following areas are prime examples of communities that can boast positive quality of life advantages, making them promising choices for businesses of all types.
Adams County, Wisconsin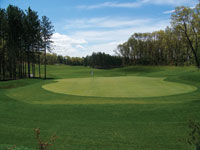 Adams County, Wisconsin, is known for a welcoming business atmosphere and a desirable Midwest quality of life. The area is a dream for those who love to get outdoors all year. The second and fourth largest lakes in Wisconsin, Petenwell and Castle Rock, offer abundant opportunities for fishing and water sports enthusiasts alike. Adams County also offers many other lakes and miles of streams ideal for fishing, canoeing, kayaking and swimming. The six golf courses in the county range from par three to championship level and include Northern Bay, where avid golfers can play replicas of some of the most famous golf holes in the world. Hunting land is abundant as much of the county is covered in pine and oak forests that house a variety of game. ATV rentals and trails are available throughout much of Adams County. Hiking and climbing are also a favorite activity of residents and visitors alike and there are trails scattered throughout the county. Roche-A-Cri State Park offers the sheerest cliff face in Wisconsin and the view from the top of the 300-foot-high Roche-A-Cri Mound, accessible by a 303-stair walkway, is breathtaking. With the beautiful scenery, snowmobiling, cross-country skiing, hospital facilities, friendly atmosphere and clean air and water, quality of life in Adams County is very appealing.
Clark County, Wisconsin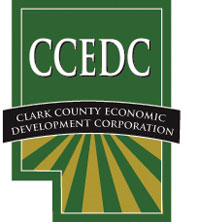 Clark County, Wisconsin, has been sustainably "green" forever, while offering a family-oriented lifestyle within what is often described as small, quaint hometowns. Although Clark County is noted for its quality K-12 schools with technical and university choices within commuting distance, its land costs and its cost of living are affordable.
Clark County is centered in the major medical hub of the State of Wisconsin, and its recreational opportunities contribute to healthy living---camping, hunting, fishing, boating, snowmobiling, horseback riding, ATVing, biking, golfing, skiing, hiking, bird watching, swimming and more are all accessible. Locally grown produce at farmers markets is abundant as are highly skilled and talented artisans, crafters and entrepreneurs.
One of Clark County EDC's goals is to attract quality businesses while complementing existing business to promote diversity to enhance the overall quality of life in Clark County. Opportunities abound because of the County's sustainable lifestyle. Clark County is respectful of its natural beauty and will soon announce cutting-edge R&D companies that use new technologies to take waste products, including Ag waste, and turn it into useful products such as energy. In the process, zero waste factors are created – everything is usable to the end product. Clark County demonstrates pride in being green, renewable and sustainable and for its leadership in value-added agricultural products.
Howard County, Maryland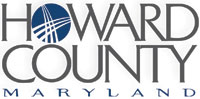 Designated as an "All-America County" by the National Civic League, Howard County has a balanced blend of pastoral farms, historic towns, suburban communities and urban lifestyle. As further recognition of that, Howard County's Columbia/Ellicott City area was chosen as one of the top-ten in the category "Best Place to Live" by Money magazine.
In addition, the Howard County Public School System has been ranked seventh in the U.S. for "Delivering High Performance Education at Low Cost" by Forbes. Howard County has also been nationally ranked "First Among Great Public Library Systems" by American Libraries; "Second Most Technologically Advanced Community in the U.S." by USA Today; and "Ninth Best Quality of Life" by American City Business Journals.
For leisure activities, the County offers six regional parks, twenty-four community parks, seven golf courses, five lakes and over two hundred miles of walking, hiking and biking trails. Sports Illustrated named Howard County as one of only eight communities nationwide to receive the "Good Sports Communities of the Year" award.
Situated between Baltimore, Maryland, and Washington, D.C., Howard County is an international hub. With ready access to international airports, the Port of Baltimore and our nation's capital, Howard County is attractive to government contractors, international businesses and a wide variety of other public-sector companies. Companies benefit from a highly educated and talented workforce of more than two million people within a 30-mile radius of Howard County.
Irvine, California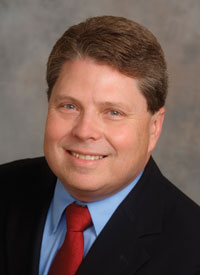 With the motto "Irvine California – Where Clean Tech Thrives," the business capital of Orange County California is also the clean tech center for Southern California. Drawing on University of California, Irvine environmental and engineering research, the city has grown into a clean-tech hub with innovative companies like Fisker Automotive (plug-in hybrids) and Quantum Technologies (solar panel manufacturing). New clean-tech companies are supported in the Irvine Incubation Center and investor groups like Sail Venture Partners and the Tech Coast Angels finance the growth of these environmental leaders.
As a city, Irvine practices its environmental promise. The city was the first master-planned community in the U.S. and is filled with parks and ample open spaces. It was ranked number four of one hundred best cities by Money magazine in 2008, which noted its tight-knit neighborhoods and stated, "Families say Irvine is pretty close to perfect. The school district has won national recognition for stellar test scores, innovative curriculums, year-round schedules and open-style classrooms."
For the past six years, the FBI has rated Irvine as the safest large city in America. The National Resource Defense Council rates Irvine as the number 13 medium-sized city in its ranking of smarter cities for its quality of life and environmental programs.
Irvine is also known for its business-friendly policies that allow smart growth. Bloomberg Business Week recently rated Irvine as the fifth-best city in the U.S. for start-ups.
Maumelle, Arkansas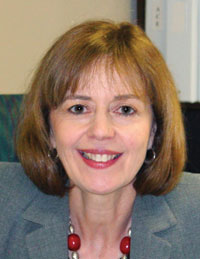 As an important bonus to its close proximity to interstates, an airport, rail and a port, Maumelle, Arkansas, offers an exceptional quality of life. Maumelle has something for everyone - youth sports, adult leagues, dinner theaters, an amphitheatre, tennis courts, fishing on the Arkansas River, numerous parks and biking/walking trails. Maumelle also has two of the finest golf courses in the state.
Maumelle's proximity to Little Rock and North Little Rock allows an even larger diversity of entertainment opportunities, such as concerts, plays and college and professional sporting events. Maumelle is within 30 minutes of several renowned hospitals that offer some of the best medical care available in the country. In addition, there are numerous post secondary educational institutions within a 25 mile radius to meet individual needs as well as the needs of employers and employees.
Maumelle is well known for its volunteer spirit, having been named one of twelve volunteer communities in Arkansas for the past eight years. Newcomers are welcome to become involved in numerous civic and religious organizations in the community, improving the life of those being served as well as the lives of the volunteers.
Earlier this year, Maumelle was recognized by the Gadberry Group (a Little Rock-based demographic research firm) as the highest growth area in Arkansas in 2009 with the highest household income and net worth.
Mission, Texas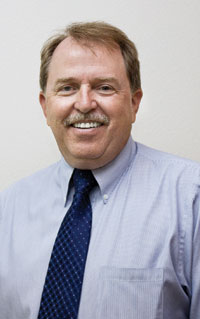 Compile the factors that comprise a high quality of life – weather, overall costs of living, leisure activities, great scenery, good schools and medical facilities – and Mission, Texas, which possesses all of them, adds up to a great place to call home. With Mission's very mild winters, people can eat outside or go to the beach during the winter months while enjoying the eighth least-expensive American city in which to live, according to the latest ACCRA Cost of Living Index.
Leisure activities in Mission can take many forms: observing rare birds, fishing and hunting or exploring the thousands of acres of natural habitat and wildlife refuges that surround Mission. Golf can be played year-round and there is a choice of hundreds of fine eateries in the area that offer something for every taste and budget.
From elementary education for children to advanced and rapid-response manufacturing for employees to master's degree programs for adult citizens, Mission abounds with educational opportunities.
On the health front, Mission Regional Medical Center offers full-spectrum healthcare services, plus it is within an hour's drive of five of the safest hospitals (as rated by HealthGrades) in America.
To round out its quality of live equation, Mission is situated in one of America's fastest-growing economies, most likely the result of people finding it a terrific place to do business, have fun and call home.
North Eastern Strategic Alliance (NESA), South Carolina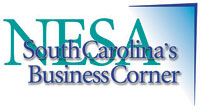 South Carolina's Pee Dee region, centrally located on the eastern seaboard, offers something few locations can---a place people can call home and work in their desired professions while having a desirable vacation spot right down the road from their business, plant or factory.
The area's positive quality of life can be attributed in part to its diverse landscape---access to beaches, rivers, mountains and parks. Leisure time can be spent at the Grand Strand, playing a round of golf, cheering-on local sports teams, dining in great restaurants or visiting a museum or theme park.
And, despite the region's proximity to large cities and Myrtle Beach resorts, the cost of living and doing business are among the lowest in the country.
"Our region is not just a place to take your family for a two-week vacation; our prime location means those who set up shop here are never more than a car ride away from a range of relaxing activities," said Jeff McKay, executive director of the North Eastern Strategic Alliance (NESA), the region's economic development organization.
McKay's point is that having a vacation destination less than an hour from one's business is an uncommon recruitment tool. "Employers anywhere can offer good salaries and benefits, but how many can offer workers the opportunity to both work and play where they live?" McKay asked.
Ridgefield, Washington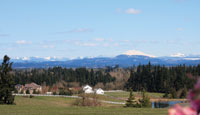 Ridgefield, Washington, offers a cohesive mix of small-town living, a bit of Americana and all the amenities a major metropolitan area has to offer.
Located near Portland, Oregon, and just north of Vancouver in the southwest corner of Washington, Ridgefield is one of the fastest-growing areas in the state. In 2007, the Portland/Vancouver area was ranked number three out of four hundred metropolitan regions listed in the "Best Places to Live" compiled by Bert Sperling and Peter Sander. The high ranking is no mystery to the businesses and families that thrive there; a business-friendly environment, quality housing, excellent schools, extraordinary outdoor living, rich history, clean air, mild climate, nationally recognized businesses, performing and visual arts, wineries, microbreweries and gourmet dining -- a tested recipe for a quality of life unique to the Pacific Northwest.
To appreciate the quality of life offered in Ridgefield, it is suggested that one spend the morning exploring a sparkling coastline, kayak along a lazy river surrounded by nature that afternoon and then enjoy a nice dinner at one of the area's eclectic restaurants. Or, just an hour and a half in the other direction, try skiing on Mt. Hood, wind surfing on the Columbia River or test your luck with what many rank the best fly fishing in the world.
Rio South, Texas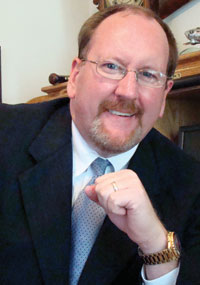 Located at the tip of Texas' southernmost region and as far south as the bottom of Florida, the Rio Grande Valley offers a semi-tropical setting that has a pulsating entrepreneurial spirit, numerous nostalgic historical sites, many wildlife watching opportunities, a diverse nightlife and the best of two countries' charisma and customs.
For the arts minded, the Valley offers a plethora of live music venues, film production, arts museums, galleries and special concerts, festivals and entertainment. From intimate lounges to a 6,800-seat arena, events of all arts and entertainment forms and sizes, including professional sports, offer culture to residents and visitors alike.
Offering ideal winter weather for outdoor sports and recreation, options include hiking and biking trails, white water kayaking, wildlife refuges, the World Birding Center complex and many private, city-, state- and county-owned parks that offer worlds of natural experiences. The Rio Grande Valley is the most popular birding and butterflying location in the U.S., and people visit from all over the globe to see some of the flora and fauna found nowhere else in the country. The Valley also offers many private ranches with photographic birding blinds for hire. In addition, there are many excellent golf courses, including one designed by Robert Trent Jones.
With culture, climate and a tradition of strong entrepreneurial support, Texas's Rio Grande Valley is brimming with opportunity for anyone seeking a quality lifestyle.
The United States Virgin Islands

The United States Virgin Islands, a group of islands in the Caribbean, are more than just an ideal tourism destination with their pristine beaches, sunshine, duty-free shopping and historic monuments. The U.S. Virgin Islands are also a great place to live and work. Employers and employees on any of the islands enjoy the advantages of being on an English-speaking island offering all of the benefits associated with the United States flag such as U.S. currency, banking and postal systems. There are excellent schools, hospitals and infra-structures. The islands are also very accessible to the United States mainland with daily direct flights to several major cities, including Miami, two-and-a-half hours away.
In addition to offering an educated, multi-skilled workforce, the U.S. Virgin Islands are an ideal location for doing business and maximizing profits as the U.S. Virgin Islands offers a unique and lucrative tax incentives program for qualified businesses relocating to its shores through the Islands' Economic Developments Authority and its Economic Development Commission program.
Looking to the future, in March 2010, Governor de Jongh signed a memorandum of understanding to develop a clean energy development strategy, an important step to transform the Islands' energy system and create green jobs.
The U.S. Virgin Islands was ranked among the top 10 in four categories for foreign direct investment by fDi Magazine's Caribbean and Central American Countries 2009/2010 competition. Those categories are business friendliness, FDI promotion strategy, infrastructure and quality of life.
About the Author