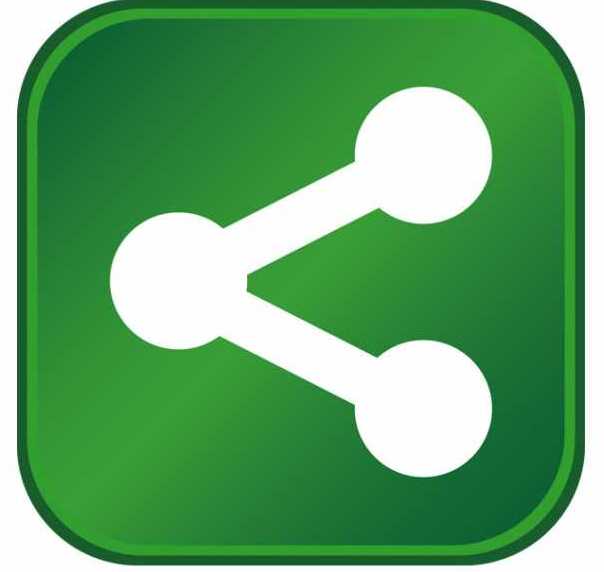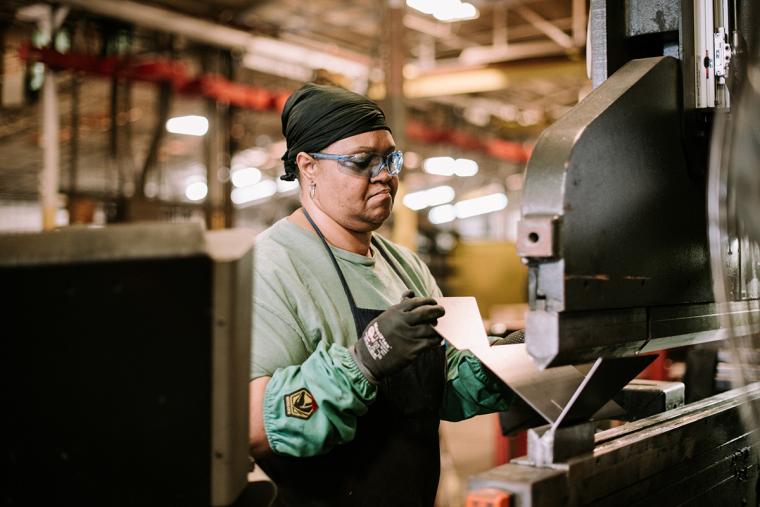 Light manufacturing's impact on economies throughout the country is anything but featherweight. To attract and retain businesses in light manufacturing, communities are offering smart workforce training programs and promoting advantages such as easy logistics, proximity to raw materials and markets, Opportunity Zone designation and more. See what's happening in light manufacturing around the country.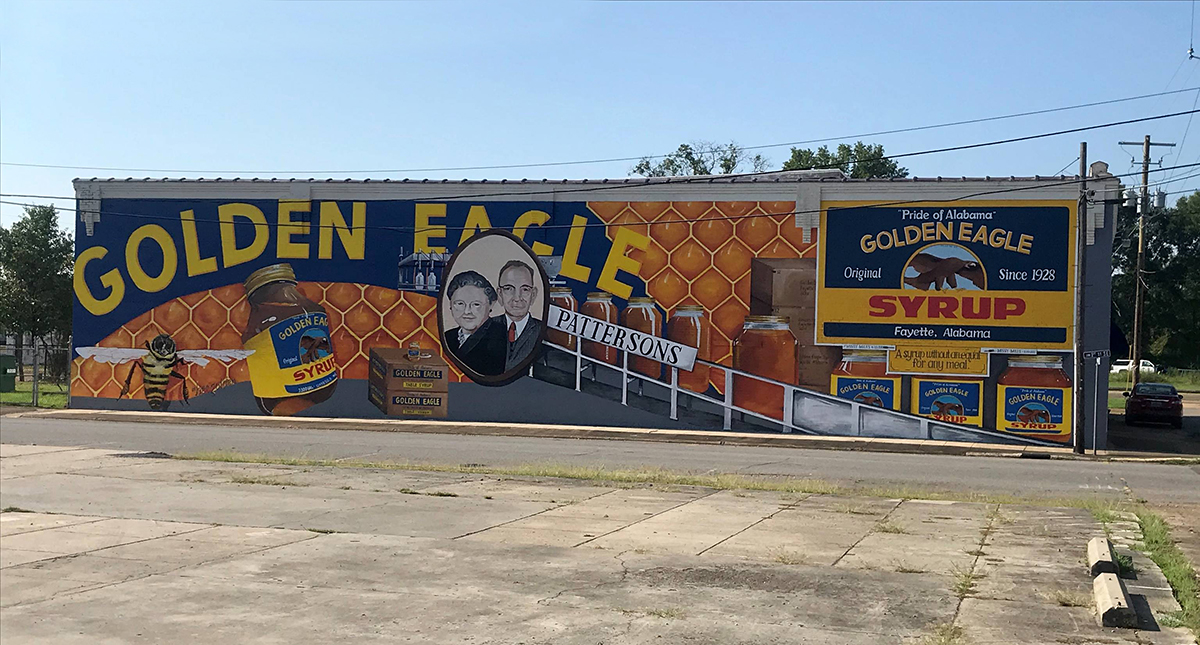 Offering the ingredients for light manufacturing success
Northwest Alabama Economic Development Alliance
In Northwest Alabama, light manufacturing is thriving in the region of Fayette, Lamar and Marion counties. Nearly a third of the area's residents in the labor force work in manufacturing.
Located on the nation's newest interstate, I-22, connecting Memphis to Birmingham, the area is an hour's drive from five major metropolitan areas, with a labor pool of more than 1.7 million people. Light manufacturers are drawn to the lower-cost business environment, generous incentives, proven workforce and welcoming atmosphere. The area also is a "Gig-Ready Rural Region," offering the highest speed internet available.
David Thornell, president and CEO of the Northwest Alabama Economic Development Alliance, says the region is right in the bull's-eye of "The Crossroads of the Automotive South," with 12 automotive assembly facilities within a 250-mile radius. "Our workforce's experience and hard-to-find skills are the best thing we have to offer automotive and aerospace parts producers," he says.
In addition, the region is home to established consumer food product manufacturers, including Golden Eagle Syrup, which started production in 1928, and Alabama Sunshine, which has been making hot sauce since the mid-70s. "We feel that any company interested in locating a light manufacturing business should look no further than these two examples as testimony to our ability to support and sustain light manufacturing," Thornell says.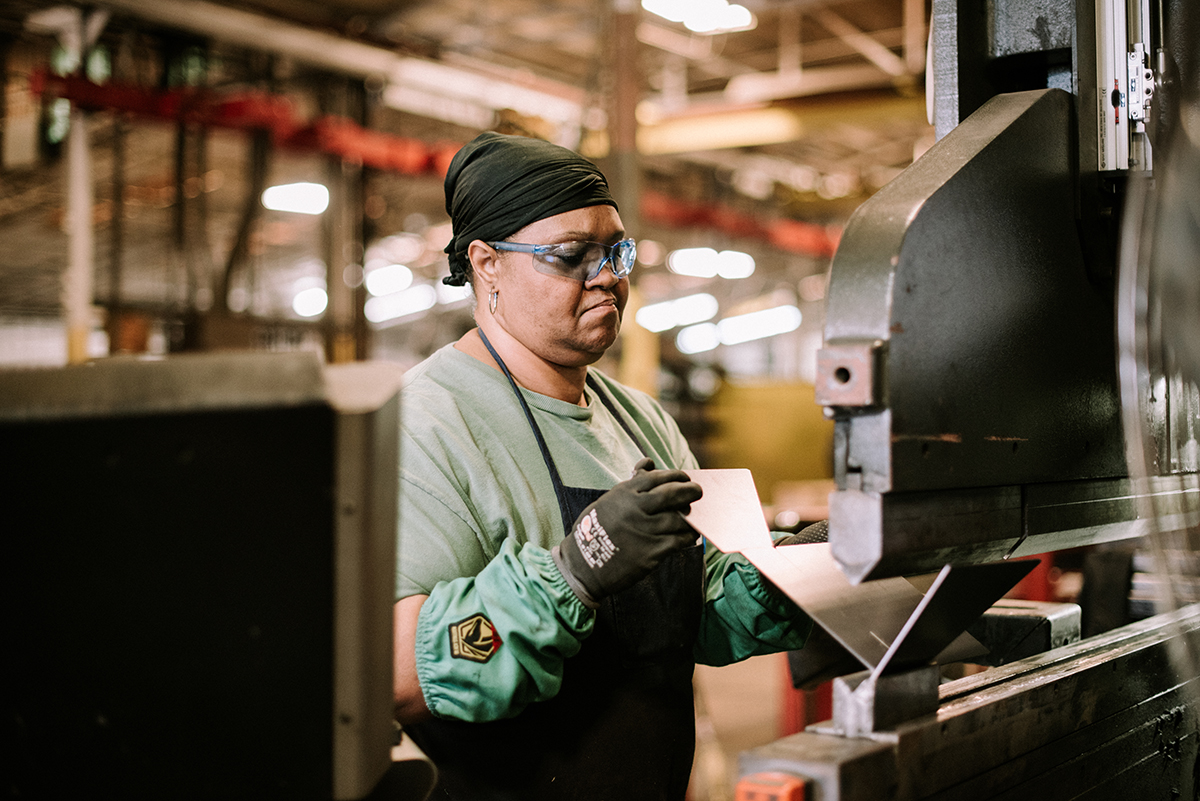 Natural resources combined with a strong workforce
Winston Partnership, Louisville, Mississippi
Manufacturing is a driving force in Winston County and much of east-central Mississippi. The area is home to thriving manufacturers such as the Taylor Group, which includes Taylor Machine Works, Taylor Defense Products and Taylor Logistics. Located in Louisville, Miss., the company was founded in 1927 as a small, family-owned automotive and repair business. Today, Taylor Machine Works is one of the only privately held manufacturers of industrial lift trucks operating in America. Recently, Taylor Defense Products was awarded an $84 million U.S. Navy contract to repair and maintain all-terrain cranes for the Marine Corps.
"The Service Life Extension Program extends the lifespan of equipment used by our men and women in uniform to carry out their missions," says U.S. Senator Cindy Hyde-Smith (R-Miss.). "I'm pleased Taylor Defense Products will be responsible for ensuring the reliability of cranes used by the Marine Corps."
Other successful local light manufacturers include Polo Custom Products, which creates sewn, sealed and thermoformed products in the medical, defense, fire and safety, and industrial industries. The 70-year-old company established a facility in Louisville in 2000 and expanded there in 2008. And in 2017, Winston Plywood & Veneer opened the most technologically advanced plywood mill in North America—the first new plywood facility in 27 years.
"Our companies have been successful because of our abundant natural resources, ready-to-build land and available buildings, proximity to market and ability to pull from a big labor force," says Glen Haab, executive director of the Winston Partnership.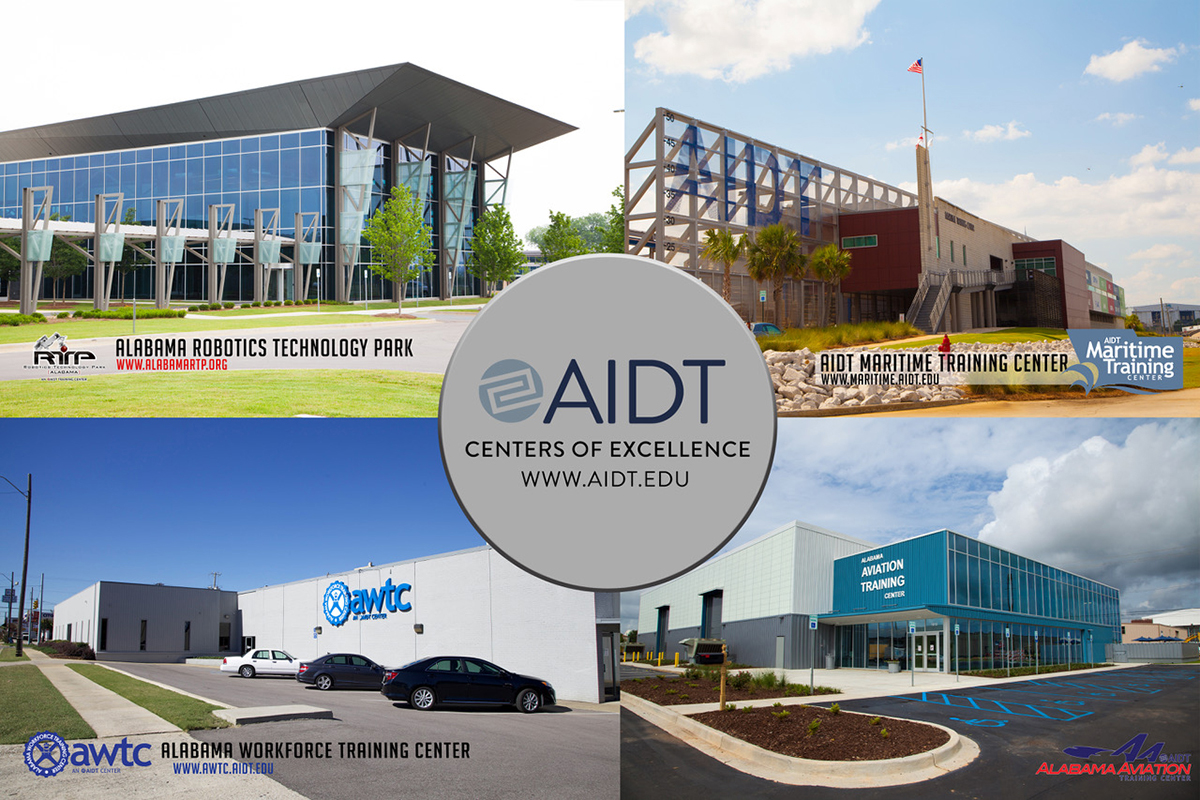 Workforce training and development builds a robust industry
AIDT, Alabama
Since 1971, AIDT has offered workforce training development to businesses and employees in the state of Alabama through its Total Workforce Delivery System. Numerous light manufacturers have utilized their comprehensive pre-employment selection and training, leadership development, on-the-job training, continuous/process improvement assessments, maintenance assessments and industrial safety assessments and training designed specifically for their needs.
One beneficiary is Koller Craft, a family owned and operated full-service provider of injection molded plastic components with more than 200 employees. "We created a plan for Koller Craft that included job training and employee incentives for areas such as punctuality and attendance," says Jacqueline Allen, manager of communications and external affairs for AIDT. "They followed our recommendations and were very successful."
AIDT has established Centers of Excellence around the state focused on specific industries and career clusters. They include the Alabama Workforce Training Center in Birmingham, which is focused on construction and manufacturing; the Maritime Training Center in Mobile; the Montgomery Regional Workforce Training Center, focused on manufacturing and information technology; the Forest Products Development Center in Opelika; and the Alabama Robotics Technology Park in Tanner.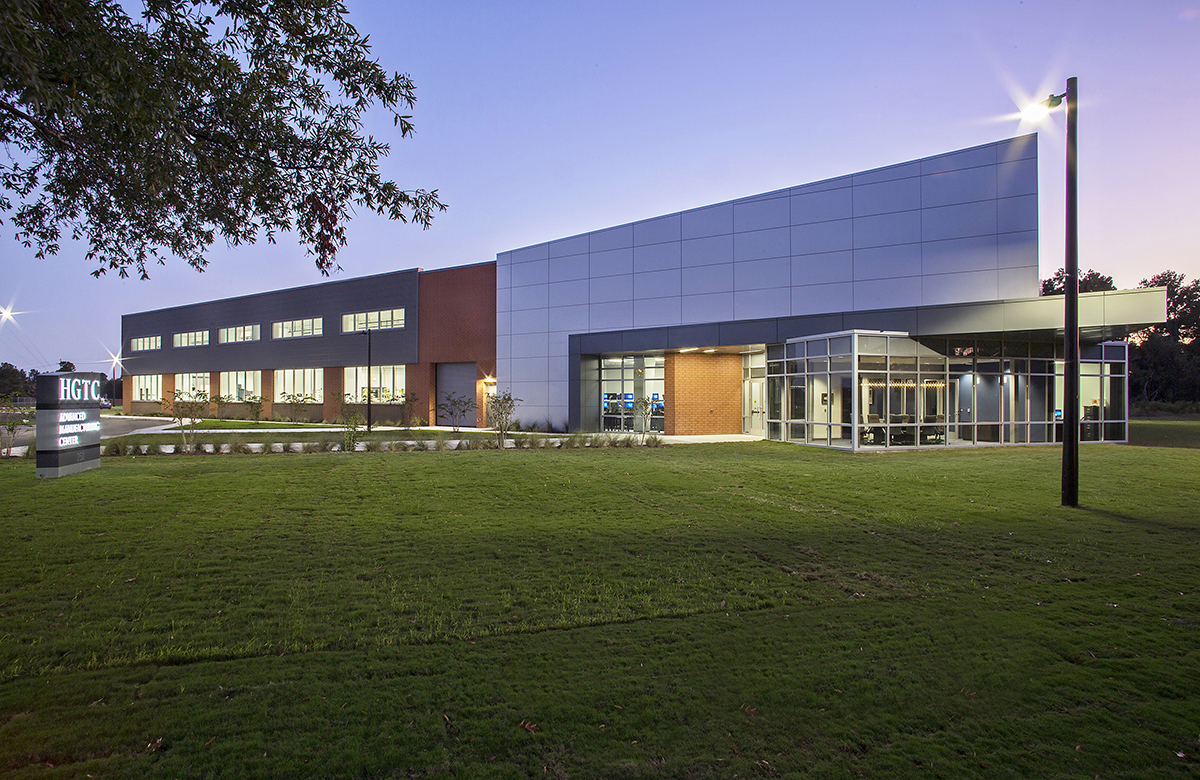 Central East Coast location and strong workforce training
Myrtle Beach Regional Economic Development, South Carolina
The Myrtle Beach, S.C., area is much more than tourism. Horry County is quickly becoming a global hub for business opportunity, including light manufacturing. Strategically located in the northeastern corner of the state between the port cities of Charleston and Wilmington, N.C., it is also halfway between New York and Miami, making it easy for manufacturers to reach two-thirds of the nation.
"The benefits of locating here include low real estate prices, a great workforce, state and county tax incentives and our advanced manufacturing training facility that works with businesses like those in light manufacturing to train new and existing employees," says Sandy Davis, president and CEO of Myrtle Beach Regional Economic Development.
Part of the Horry Georgetown Technical College, the Advanced Manufacturing Center opened a 25,000-square-foot facility in 2017 to train workers in the fields of welding, machine tool technology and computerized numerical control. What's notable is that two local welding companies, both competitors, worked together to put welding equipment in the facility to help train the area's workforce, Davis notes.
In 2018, Teknoware, a Finland-based manufacturing firm, established operations in Horry County, creating more than 70 new jobs and investing nearly $6 million. The company develops, manufactures and supplies interior lighting systems for commercial vehicles and emergency lighting systems for public premises and ships. "Horry County is a good place to grow the business and support our employees," says Teknoware CEO Mikko Kosonen.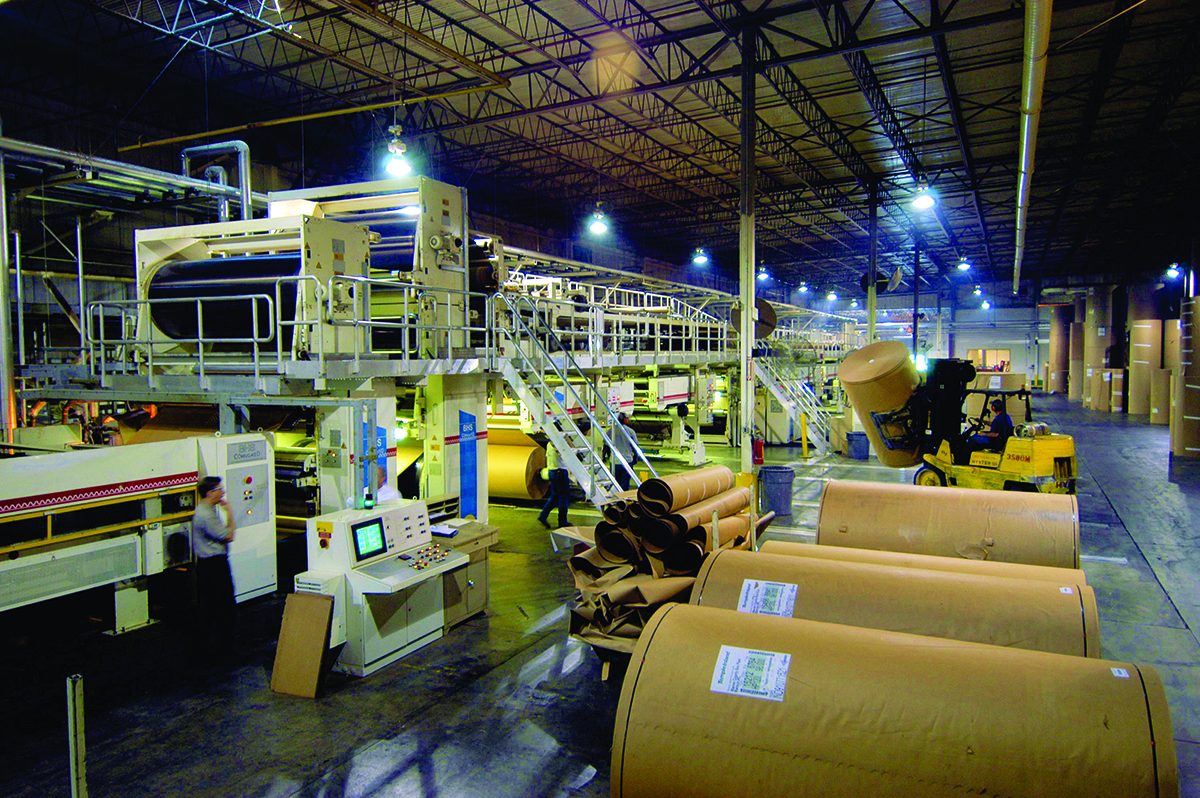 High quality of life, low costs and a large employee pool
Warren County Economic Development Commission, North Carolina
Just an hour from Raleigh, N.C., and Richmond, Va., Warren County offers a number of qualities attractive to light manufacturers, including a large workforce in the region, low land costs and ample logistics, including easy interstate access.
"There are 35,000 manufacturing workers within an hour's drive of our industrial site," says Stacy Woodhouse, economic development director for the Warren County Economic Development Commission. "Plus, the value of land here is tremendous. Our land costs are approximately one-quarter of the price of areas only 30 minutes away."
The region is designated an Opportunity Zone, a community development program established by Congress in the Tax Cuts and Jobs Act of 2017 to encourage long-term investments in low-income urban and rural communities nationwide. "Having an Opportunity Zone in Warren County will enhance our ability to attract investment capital and jobs for our citizens," adds Woodhouse.
Warren County is home to manufacturers including Glen Raven, known for pioneering the Sunbrella outdoor, non-fade fabric, and International Paper's corrugated box plant. They're joined by Cast Stone Systems, a leading manufacturer of architectural cast stone and architectural pre-cast concrete building elements, which opened its facility in Warrenton in 1998. In addition, Elberta Crate & Box Company has been producing high-quality wire-bound crates and boxes in the area since 1905 and today employs about 120 people.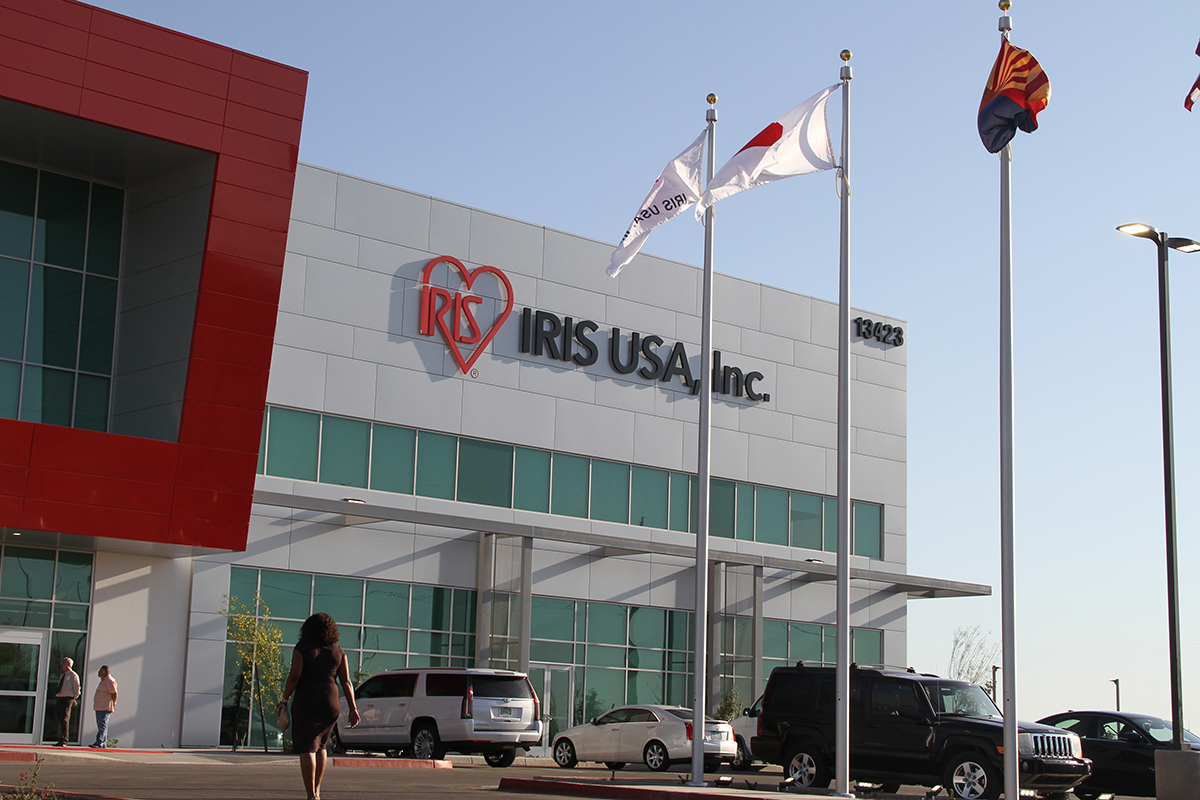 Opportunity abounds outside of Phoenix
Surprise, Arizona
Located in the northern part of the Greater Phoenix West Valley, the City of Surprise has blossomed as an emerging manufacturing hub. It's home to top manufacturing companies such as SeaCa Packaging, Trimaco, Central Garden & Pet, Southwest Products, Intrepid Tools, Janus International and Milam Glass, employing more than 1,300 people.
Surprise offers an abundance of workforce and infrastructure, including the Surprise Rail Plex, a shovel-ready, BNSF rail-served, 2-square-mile industrial park location. The location is within a Foreign Trade Zone and offers a Five-Day Self-Certification Building Permit Program. The Surprise Rail Plex is also located near major retail and recreational amenities.
In 2016, IRIS Ohyama, a Japanese consumer plastic manufacturer, located its U.S. headquarters in the Surprise Rail Plex. This location represented a significant $50 million capital investment in a newly constructed 420,000-square-foot manufacturing and office facility.
"Surprise worked with IRIS USA to ensure their success at the Rail Plex location, including customized permitting processes," says Jeanine Jerkovic, economic development director at the City of Surprise. In addition, Surprise provided IRIS USA with time-to-market goals, temporary office space during construction, fast approval processes and even gave personal community tours for relocating staff.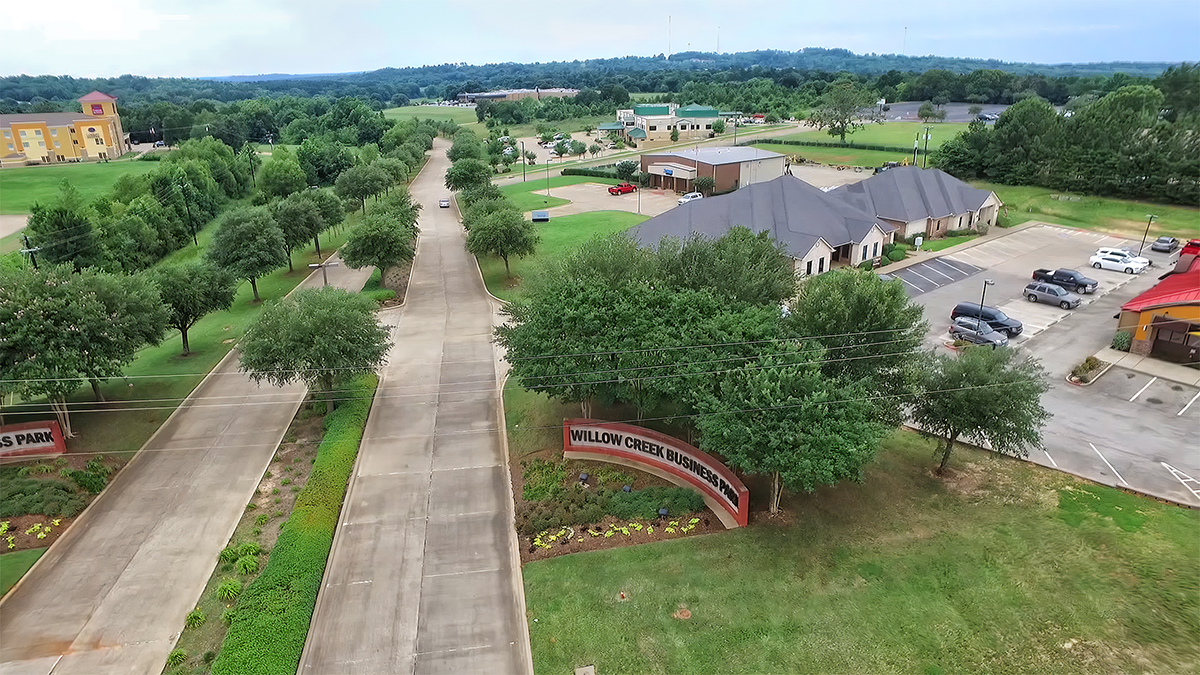 Natural beauty combined with accessibility draw manufacturers
Palestine Economic Development Corporation, Texas
Located at the intersection of five major highways midway between Dallas and Houston, Palestine offers light manufacturers excellent accessibility and ample, low-cost access to resources such as water and electricity.
The Willow Creek Business Park is a 352-acre business park with landscaped streetscapes, fully functional utilities and access to high-speed communication technologies. Businesses are also drawn to its proximity to restaurants and shopping. With the area's modern rail and highway systems, the location is ideal for light manufacturers that rely on efficient distribution. In addition, the Port of Houston is only 2.5 hours away. Shovel-ready sites are available, and the Palestine Economic Development Corporation offers incentives and relocation assistance.
Baze Chemical is one example of a successful Palestine manufacturer. Its state-of-the-art alkoxylation plant manufactures chemicals such as surfactants and emulsion breakers, employing approximately 25 people. Another is Best Block Construction Materials, which manufactures custom-colored and regular concrete masonry units with 30 employees.
According to Gayle Cooper, economic development director at the Palestine Economic Development Corporation, there's more to attract and retain local manufacturers than just the accessibility and workforce. "There's the beauty of the community," she says. "People like to live here."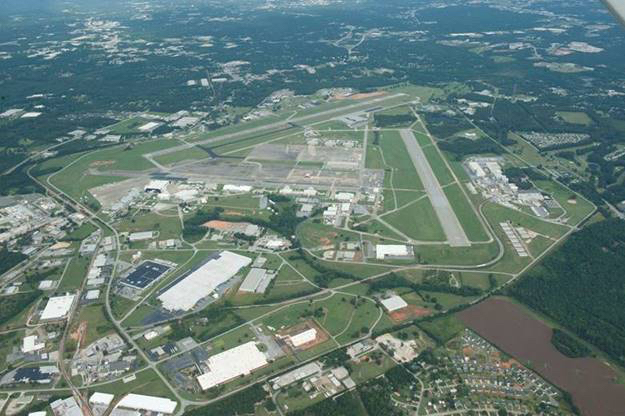 A robust strategic center helps manufacturers thrive
South Carolina Technology& Aviation Center
Located on 2,600 prime acres in Greenville, S.C., the South Carolina Technology & Aviation Center (SCTAC) is an economic manufacturing hub anchored by major global players and more than 250 suppliers focused on innovation within the manufacturing, engineering, technology and research industries. Its strategic location along the I-85 growth corridor between Atlanta and Charlotte provides a multimodal range of transport options, with convenient access to air, interstate, rails and ports.
A hub for advanced manufacturing and foreign investment, SCTAC is at the forefront of the state's economic renaissance over the past decade. In the past year alone, SCTAC has contributed $1.93 billion to the state's economy, much of that anchored in Greenville and throughout the upstate region. Major tenants include Lockheed Martin, Michelin, IBM and 3M. SCTAC was named an Opportunity Zone, providing tax incentives for companies to invest.
"When companies are searching for new sites, they are looking for an area with a good track record. 3M has been here 40-plus years and Lockheed Martin has been here for almost 40 years. That gives companies a sense of confidence that they, too, can grow and be successful," says Jody Bryson, president & CEO at SCTAC.
Multi-Pack is a contract packager and manufacturer of over-the-counter drug and medical device markets that is currently expanding its production and sales operations by moving into a new 125,000-square-foot facility at SCATC. This $16.3 million investment will create 72 new jobs.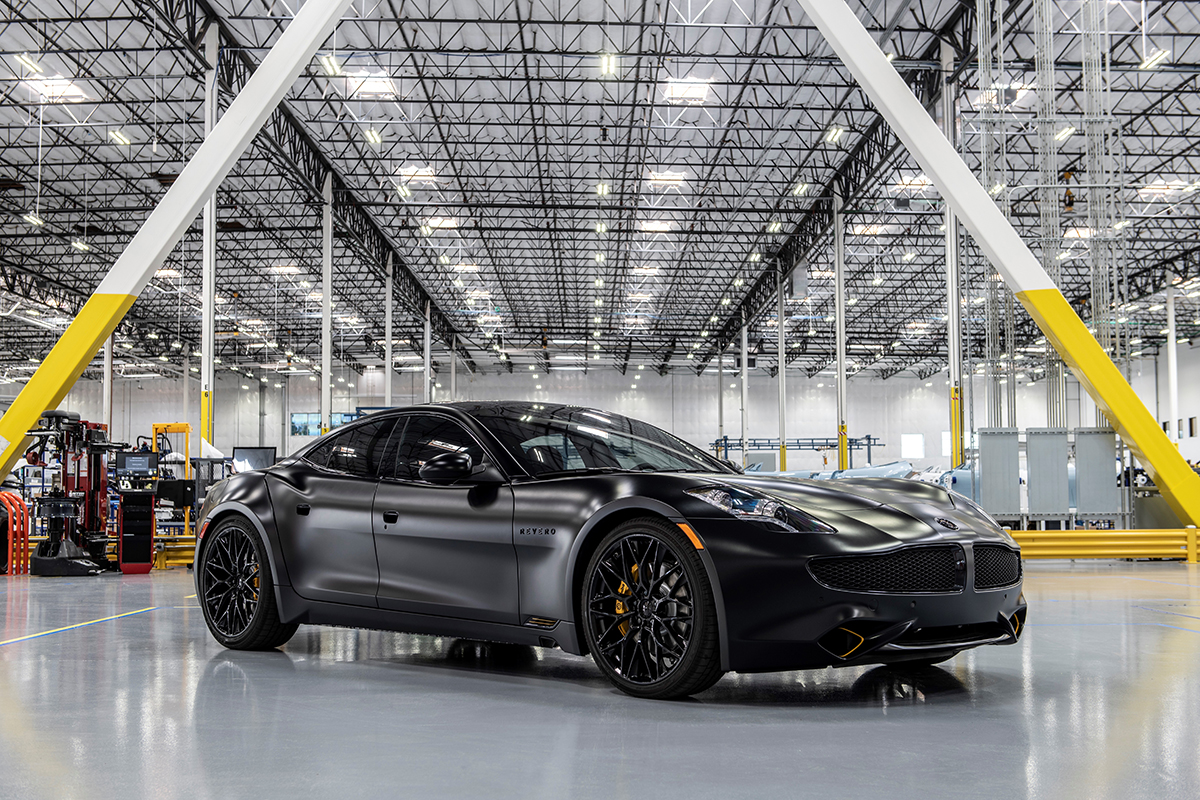 Pro-business economy is booming in Southern California
City of Moreno Valley, California
In the heart of Southern California, 30 minutes from Los Angeles and San Diego, the City of Moreno Valley offers a pro-business environment with the ability to fast-track development. Moreno Valley has abundant, available and affordable land and a dedicated, productive workforce that draws from more than 2.3 million people in a 20-mile radius.
With more than 4,500 businesses, the city is home to many Fortune 500 companies, including Serta Simmons Bedding and luxury hybrid carmaker Karma Automotive, which recently opened a new customization and innovation hub.
"In the last six years, we've created 20,000 new jobs—and many are in the manufacturing and logistics sectors. Companies love our area. Many start here with a smaller footprint and then expand," says Mike Lee, economic development director for the City of Moreno Valley.
Serta Simmons Bedding, the largest manufacturer and distributor of mattresses in North America, is one company that recently expanded in the area by opening a new manufacturing plant in Moreno Valley in 2018. The 530,000-square-foot facility employs more than 350 and produces more than 1,500 mattresses per day, shipped throughout the western U.S.
"Serta Simmons Bedding has been a part of the Moreno Valley community for more than 12 years and we look forward to being here for many more," says Michael Traub, CEO of Serta Simmons Bedding. "This facility, which is more than double the size of our previous one and includes new technology and a larger workforce, will better position Serta Simmons Bedding to meet demand for our best-selling brands." T&ID
About the Author